Do you ship freight long distances? Are you looking to reduce transportation costs? If so, intermodal shipping may be for you. How does it work? Phil Yeager, President and Chief Operating Officer of supply chain management company Hub Group, explains the ins and outs — and why shippers should care.
What Is Intermodal Shipping?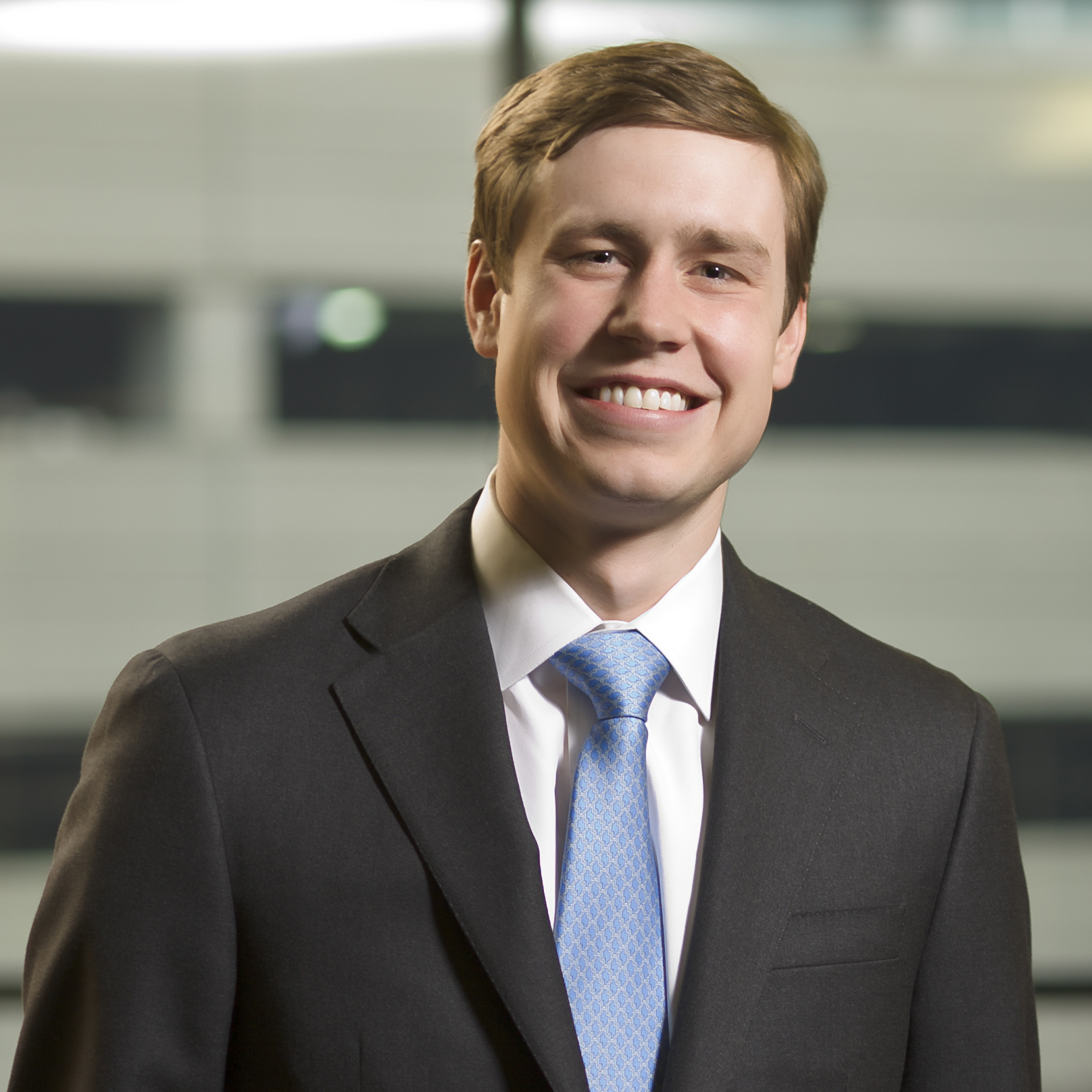 Intermodal shipping refers to moving freight by two or more modes of transportation. By loading cargo into intermodal containers, shipments can move seamlessly between trucks, trains and cargo ships.
Intermodal shipments typically fall into one of two categories: international intermodal or domestic intermodal. International intermodal shipments travel in 20- or 40-foot containers. As international intermodal shipments travel between ocean carriers, trucks and trains, the product stays in the same container for the entirety of the trip. Domestic intermodal shipments travel in 53-foot containers. Although these shipments are referred to as "domestic intermodal," products may still arrive from overseas. The key difference is that after products arrive at a port in 20- or 40-foot international containers, they are transferred to 53-foot domestic containers, whether at a cross dock facility, transload facility or distribution center. From there, they travel to inland (i.e., "domestic") destinations.
When products are shipped between trucks and trains in domestic intermodal containers, the process of intermodal shipping works like this:
Products are loaded in a container on a truck chassis.
The truck hauls the container to an intermodal ramp, which is usually just a short distance away. This truck movement is often referred to as "drayage."
At the intermodal ramp, the container is lifted off the chassis, then placed on a flat car or well car so it can ship by train for the long haul.
When the container arrives at another intermodal ramp, it is then transferred back to a truck for delivery to a warehouse, store or distribution center.
Hub Group specializes in domestic intermodal shipping. "At Hub, we pick up the container from the customer and bring it over to the rail ramp — that's where the railroad takes over," Yeager said. "They bring it from their terminal to its destination, and then we pick it up from there, put it on a chassis and bring it over to the destination, which is usually a customer's distribution center for final delivery to a store or to the end consumer."
What Are the Benefits of Intermodal Shipping?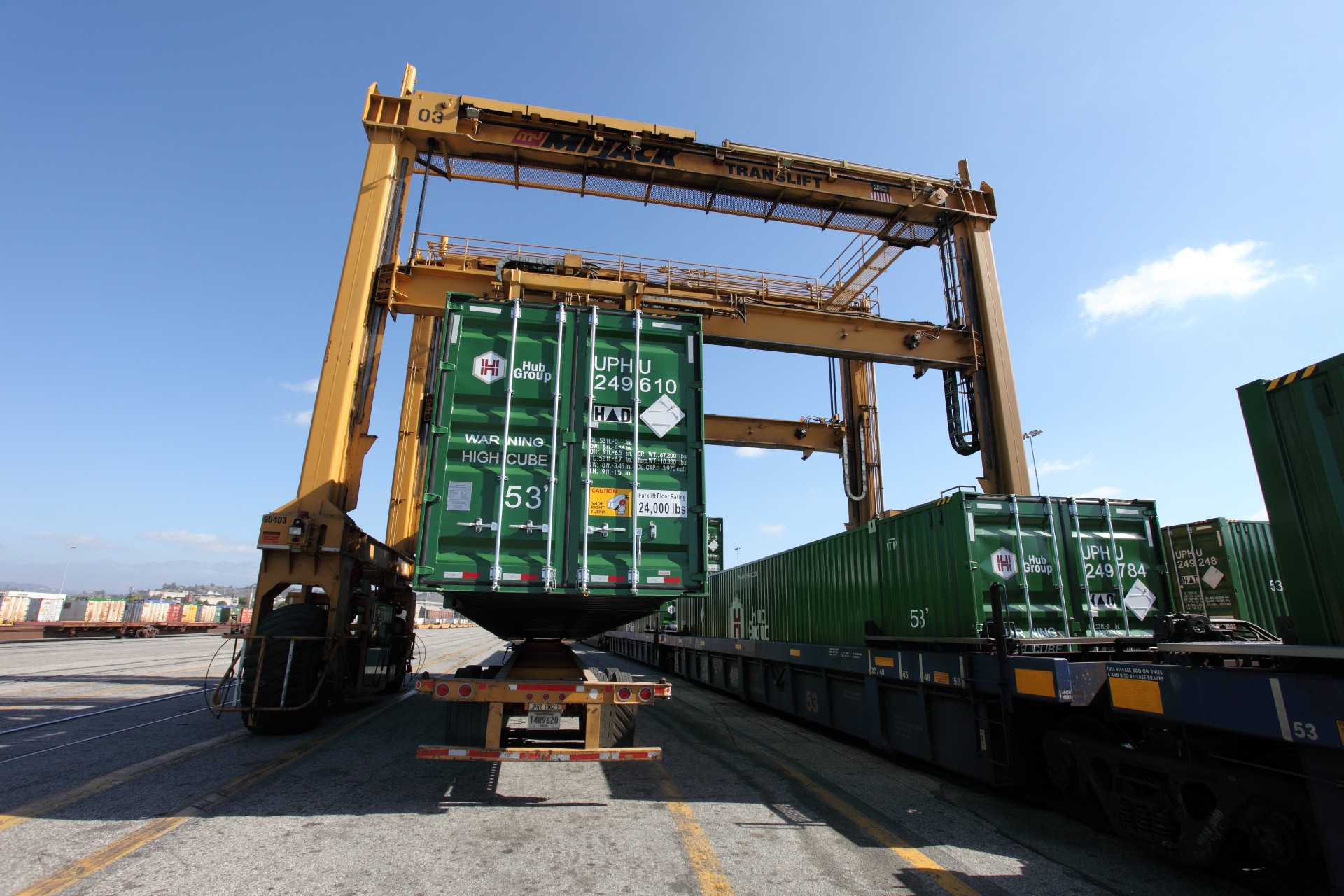 Intermodal freight shipping offers a multitude of benefits, including:
Cost effectiveness
Fuel efficiency
Available capacity
Sustainability compared to long-haul trucking
Consistent, reliable service
So, why should shippers care about intermodal shipping? Putting these benefits together, intermodal can offer shippers a smart alternative to shipping by truck alone. Intermodal shipping gives companies access to rail even when their facility or their customer's facility doesn't have tracks at their door, allowing them to reap the benefits of rail without any capital investment.
The Economics of Intermodal
How do the economics work, specifically? Let's say you're shipping 100 truckloads from Los Angeles to Chicago. Using an intermodal savings calculator, going with intermodal will save you an average of $115,800 per year.
"Intermodal is a great way for shippers to move goods, particularly for the economic benefits," Yeager said. "It's a much more fuel-efficient, cost-effective way to move goods in longer haul types of transportation where you see significant savings and better fuel economics versus a truckload move. It is a very cost effective, capacity solution at a very highly consistent service level."
Yeager said as more and more companies, especially in retail, are thinking about how they can get closer to their customers in a cost-effective way, intermodal offers that solution. "You need to be able to get products there quickly, on time and with a great service," he said. "When we think about our customer base, which is 45% retail, it's extremely important for us to be able to deliver that end to end. Intermodal is a really effective solution for companies to offset the cost of final mile cost increases, but also do it in a high service fashion, and a seamless solution, all the way from import to end customer."
The Benefits of Service Consistency
In addition to the economics of intermodal, its service consistency can also pay off. For instance, Hub Group worked with one retailer that had never shipped intermodal. Now, about 30% of their truckload business has been converted, and the company is already seeing benefits. That's because Hub delivers products directly to the retailer's store, and they staff their loading docks according to when containers are scheduled to arrive. That means on-time shipping is directly tied to the productivity of their staff — if the staff is there but the containers aren't, they're paying for work that can't get done. Today, Hub Group's intermodal service is the company's most consistent provider — and that includes the company's truckload network, not just intermodal providers. "It's a great story," Yeager said. "With our investments in technology, we're able to track shipments in real-time, providing end-to-end visibility and better planning. They've saved money, they get better service, and for them it's a huge deal because they're paying for that staffing so if we're late, that's a massive impact to their costs outside of just inventory."
Sustainability
In addition to the cost and service benefits, Yeager said the fuel efficiency of intermodal also makes it a greener way to ship. On average, U.S. freight railroads can move one ton of freight more than 470 miles per gallon of fuel, making rail the most environmentally friendly way to move freight over land. So, when shippers convert the long-haul portion of their transit to rail, they are leveraging a more environmentally friendly way to ship.
Take the 100-truckload shipment from Los Angeles to Chicago, for instance. Converting that shipment to intermodal saves approximately 210 metric tons of carbon dioxide (C02) per year.
"Intermodal is extremely fuel efficient, so as we think about our carbon footprint and the impact that we're having on sustainability, that's another great advantage," Yeager said. "We have a lot of customers that are very interested in their sustainability scores and preventing C02 emissions, and intermodal offers that value."
Yeager said that, while intermodal may add a day or two to total transit time, the tradeoff is worth it. "We're about one day longer in transit than a truckload move, so we do need to offset some of the increased inventory costs that a customer is going to have," Yeager said. "But, you're also getting a very consistent product. You're taking trucks off the road, so you're decreasing congestion on the highways. You're doing a better job with fuel efficiency given the economics of the railroad. And, what we've seen happen over the past year or so, is a consistent service product that is on time. A shipment arrives when it's expected. With the service improvements we've seen, we find more and more customers are looking to intermodal as a consistent source of capacity going forward."
Who Should Use Intermodal?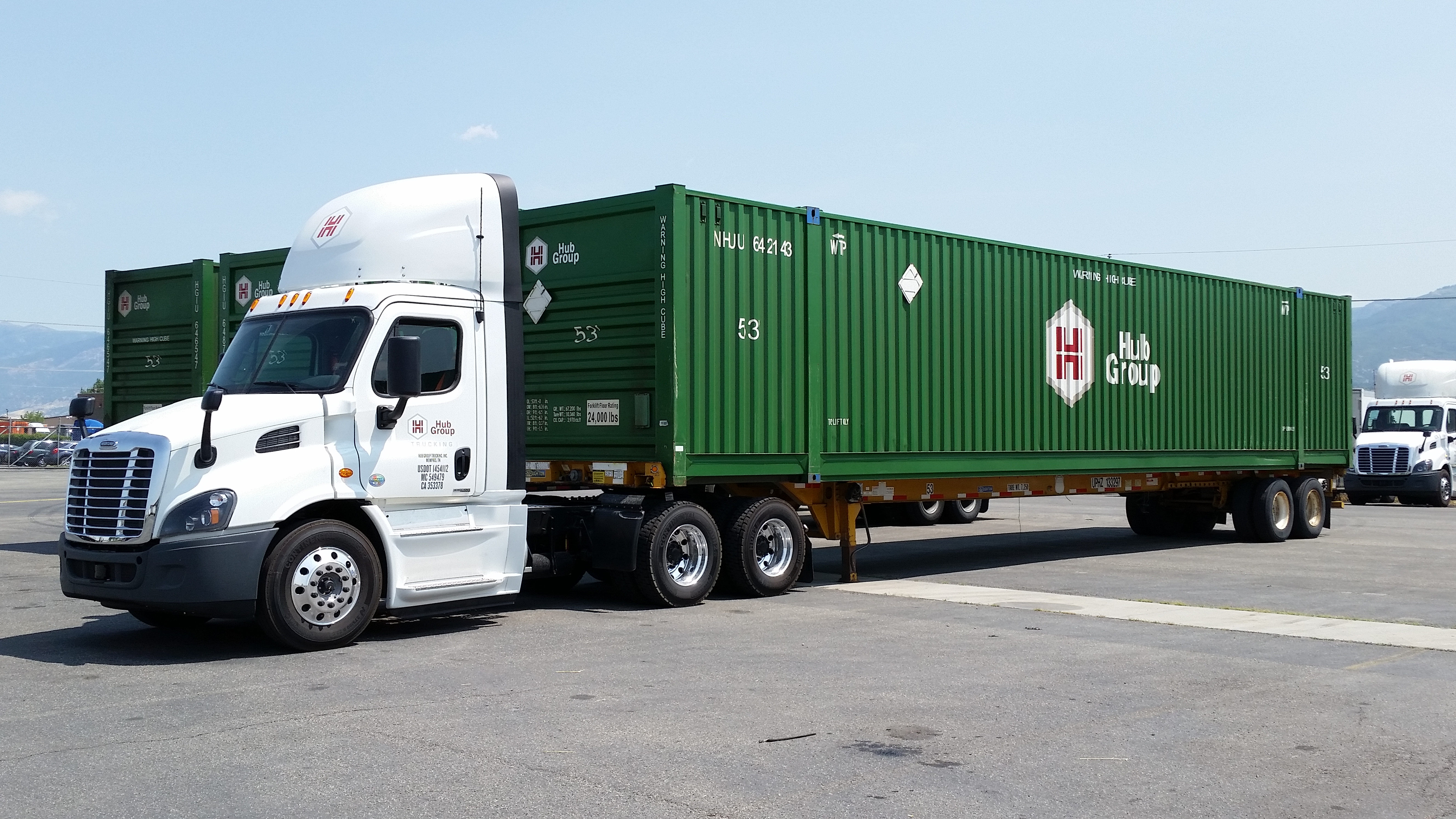 Intermodal freight shipping is a possibility for just about any shipper. With no requirement to have tracks at the origin or destination of your shipment, intermodal is highly accessible. Trucks handle the first and last mile of the shipment and you reap the benefits of using trains to handle the portion in between.
Who is an ideal candidate for intermodal? Yeager says the primary questions to ask are how far you're shipping and where you are shipping. "The biggest piece we look at is length of haul," he said. "The proximity to a rail hub or terminal is also very important. If the drayage portion is too long, for instance, where a Hub Group truck is taking something from a ramp to a distribution center more than 300 miles away, the economics don't work quite as well."
Yeager said intermodal shipping can work for a wide variety of companies. "At Hub Group, we typically work with the large retail and consumer products companies around the world — and they all use it in somewhat different ways," he explained. "While they each may have different lengths of haul or different origins and destinations, they are all looking for the value and service intermodal shipping provides."
What Products Can You Ship Using Intermodal?
When it comes to intermodal shipping you can ship just about anything that can travel in an intermodal container. "It could be any product, really, as long as it aligns with what the railroad is willing to haul," Yeager said. "We move tires, consumer goods — it could even be diapers. That's what's so great about intermodal; it is an extremely flexible source of capacity."
Freight railroads typically don't ship personal property, passengers, pets or other living things, but the list of what railroads do ship is a long one, so a wide variety of products can ship in intermodal containers.
Does Intermodal Provide Shipment Visibility?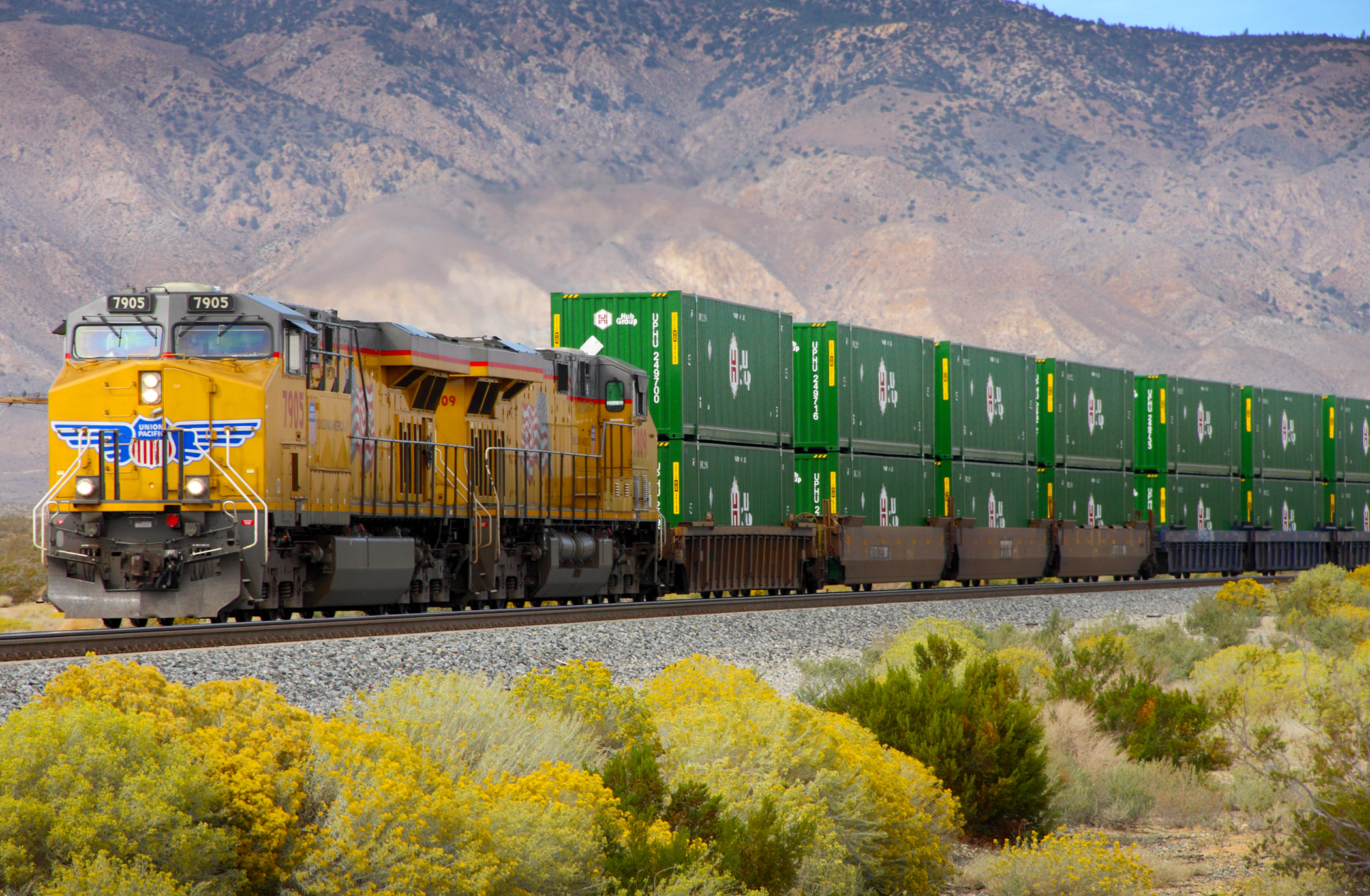 When products move between trucks and trains, shippers can grow uneasy about losing visibility of their inventory. While that may have been the case historically, Yeager said today intermodal shipping offers the visibility shippers are looking for. "In the past, it was a black hole. But with Union Pacific's partnership and our technology investments, we've solved that. So the loss of visibility is now a misnomer that's out there, but we've made great strides to enhance it," he said. "Most customers expect to be able to get that visibility, and with our partnership with Union Pacific, we're very much on the front end of that. Our goal is to provide our customers with a seamless, end-to-end solution."
To enhance shipment visibility, Hub Group put satellite tracking into all of the company's containers, coupled with artificial intelligence and machine learning models, allowing them to tell a customer, at any moment in time, where their container is and when it is arriving at its destination. Then, the company built a customer-facing platform called Hub Connect, which allows customers to get push notifications, actively track and trace shipments, get rates, and, in general, have the end-to-end visibility they need.
What Is an Example of Intermodal Shipping?
A great example of intermodal shipping is the omnichannel retail market, where, thanks to online ordering and the fast delivery expectations of customers, final-mile delivery is becoming increasingly important. While intermodal may not handle that last mile of a shipment to a customer's door, it does play a long-term role in getting products to the final distribution center or fulfillment center before it goes to the end consumer. "Final mile delivery is extremely expensive, and that's not going to change," Yeager said. "Intermodal provides a consistent, valuable product to mitigate some of that cost of doing a full truckload."
For Hub Group, that means dispatching one of the company's drivers to pick up one of its containers from a manufacturing facility or a distribution center, then bringing it to a rail ramp to be transferred to a train and shipped by rail. Once the container arrives at its destination, another Hub Group driver picks it up for delivery to a store, distribution center or fulfillment center.
"L.A. to Chicago is probably the biggest lane in intermodal," Yeager explained. "We have drivers on both ends that will make those pickups and deliveries. Now, we are also doing the home delivery, so we can bring those products all the way to the end consumer. That's where Hub and Union Pacific can deliver a seamless transportation experience to our customers."
What Is the First Step for Shipping Intermodal?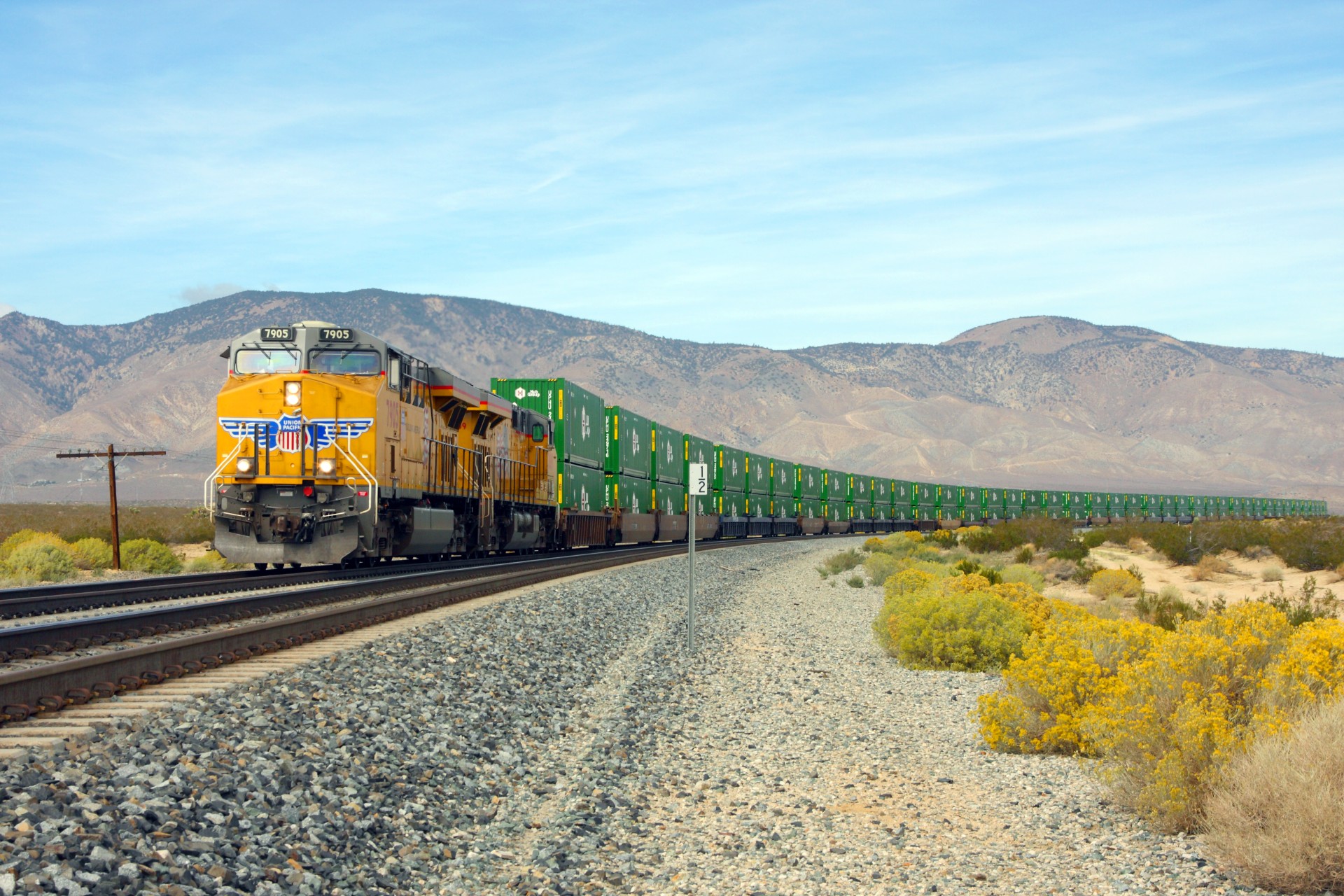 If you're interested in trying intermodal, Yeager suggests first understanding how it might affect the way you manage inventory, something Hub Group helps its customers assess. "I would take a full look at the inventory impact and understand that first," he said. "That's something we do with our customers all of the time. We make sure that, at the facility level, they understand the lead time chain, which is a big part of a successful switch. If you get that lead time right at the facility level, you're going to be in a really good position."
Yeager also suggests completing a cost/benefit analysis to see how intermodal will compare to an over-the-road (OTR) truck solution. "As you think about comparing versus truck, I suggest looking at the full value, not just the inventory costs," he said. "Look at the full spectrum of what you're getting with the consistency and service and, more than likely, the cost differential versus truck."
One simple step shippers can take is to use an intermodal savings calculator, which allows you to see a comparison between intermodal and OTR transit time, the projected cost of shipping intermodal and the anticipated carbon emission savings over the course of a year.
What Are the Latest Intermodal Shipping Trends?
Over the last few years, two intermodal trends have emerged in intermodal: greater shipment visibility and more consistent service. So what's next?
Yeager said at Hub Group, they're focusing on gaining greater control of the truck portion of the move. "In the past, the intermodal industry has been managed through third parties and independent contractors on the drayage side," he said. "Hub Group is taking a proactive approach to control more of our drivers with our trucks. I think that's a trend you'll continue to see." With greater control comes even more consistent, on-time service.
Technology advances are also coming down the pike, particularly in the form of Application Programming Interface (API). "We're continuing to push further technology integration and getting intermodal to be leading in both visibility and the ability to get information to our customers," Yeager said. "We're seeing more and more customers move toward API. We're investing quite a bit in that, and we think that is going to continue to be the trend because it is a much more efficient and better way to transmit information in real time."
As APIs allow transportation and logistics companies to more easily share information between various technology platforms, Yeager said it will be important to understand exactly what information the customer is looking for, as the amount of data available can be overwhelming and the focus should be on the data that has a meaningful impact on the customer's business.
What Role Does Hub Group Play in Intermodal Freight Shipping?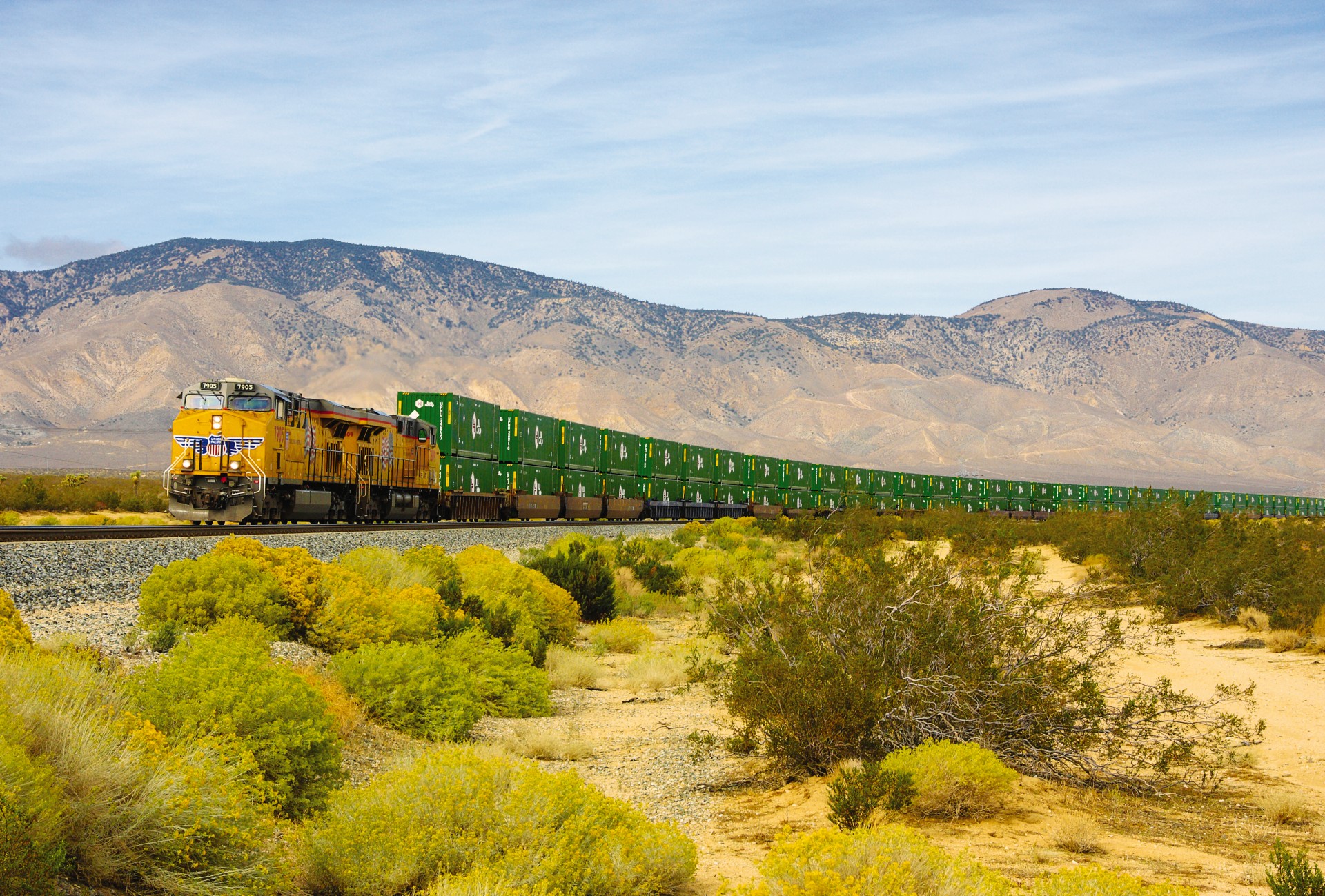 With a history dating back to 1971, Hub Group has been doing intermodal for decades. At the time of its founding, the company was brokering what was then called piggyback service (where trailers filled with goods were loaded onto flat cars) and didn't own any of its own assets. A lot has changed since then. Now, the company has 38,000 containers and employs 4,000 drivers who pick up and deliver freight.
"We see our role as continuing to be the conduit between customers and intermodal, providing the capacity and trucking solutions that are going to continue to provide great service," Yeager said. "We plan to continue to focus on identifying opportunities for savings, efficiency and visibility for our customers and their supply chains. Intermodal is one opportunity to do that — it is now not only a fuel-efficient and cost-effective way to move things, but it is also high service and environmentally sustainable. Customers can continue to look to intermodal as the great source of capacity that it is."
Learn More
Want to learn more about intermodal freight shipping? Get in touch and we'll connect you with an expert.
Related Articles