We all know lumber is used to build our homes, the furniture inside them and the fences around our yard. But, did you know railroads play a major role in moving essential construction materials, like lumber and wallboard, from origin to destination? In fact, U.S. railroads shipped more than 416,000 carloads of lumber and wood products in 2019, according to the Association of American Railroads (AAR).
So, what type of rail car helps transport lumber and other wood products used to build our walls, doors, roofs and floors? The answer is: a centerbeam.
Take an in-depth look at everything you need to know about centerbeams and how they safely transport lumber and other building materials here (and don't miss the "What Is a Centerbeam?" video at the end).
What Is a Centerbeam Rail Car Used For?
A centerbeam is designed to ship bundled goods like lumber, plywood, wallboard, fence posts and other building supplies.
What Does a Centerbeam Rail Car Look Like?
Not surprisingly, a centerbeam is a flatcar that has a "center beam," or longitudinal I-beam, that reinforces the center of gravity and allows products to be secured in place on either side. Typically 73 feet long, a centerbeam flatcar can carry about 200,000 pounds of freight, making it a great option for shipping large quantities at one time across long distances.
How Is a Centerbeam Loaded and Unloaded?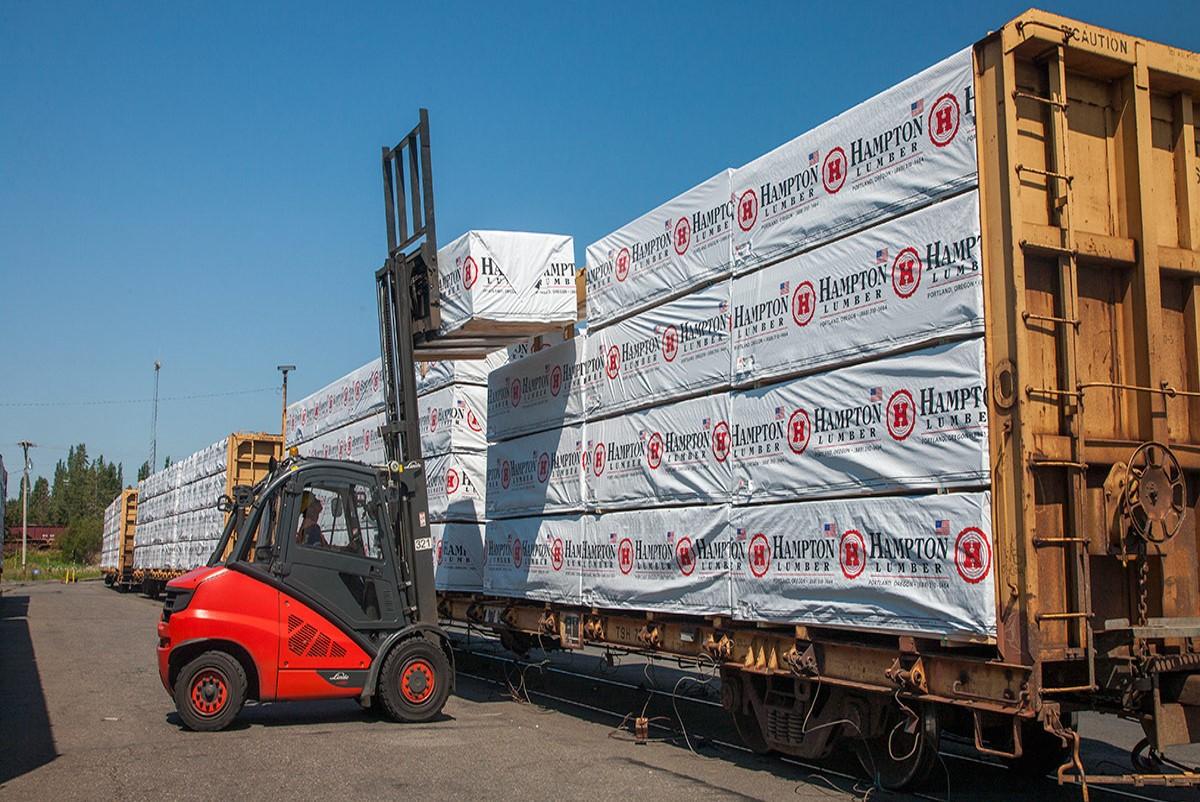 A centerbeam rail car must be loaded and unloaded evenly to distribute the weight of the shipment across the car. To prevent the car from leaning or tipping over, it is important to load and unload from both sides simultaneously (usually with the help of forklifts). An added bonus: loading and unloading from both sides allows for quicker turnaround, allowing the product to get to the end user faster – and gets the rail car back in service faster, too.
Why do Shippers Use Centerbeam Rail Cars?
Centerbeams allow shippers to move a large amount of freight at one time. With the ability to carry up to 200,000 pounds per car, they provide a more efficient and cost-effective shipping option compared to truck. In fact, a single train can carry as much freight as 300 trucks. Additionally, on average, railroads are three to four times more fuel efficient than trucks, with a single train removing several hundred trucks from the nation's congested highways.
Centerbeam Fun Facts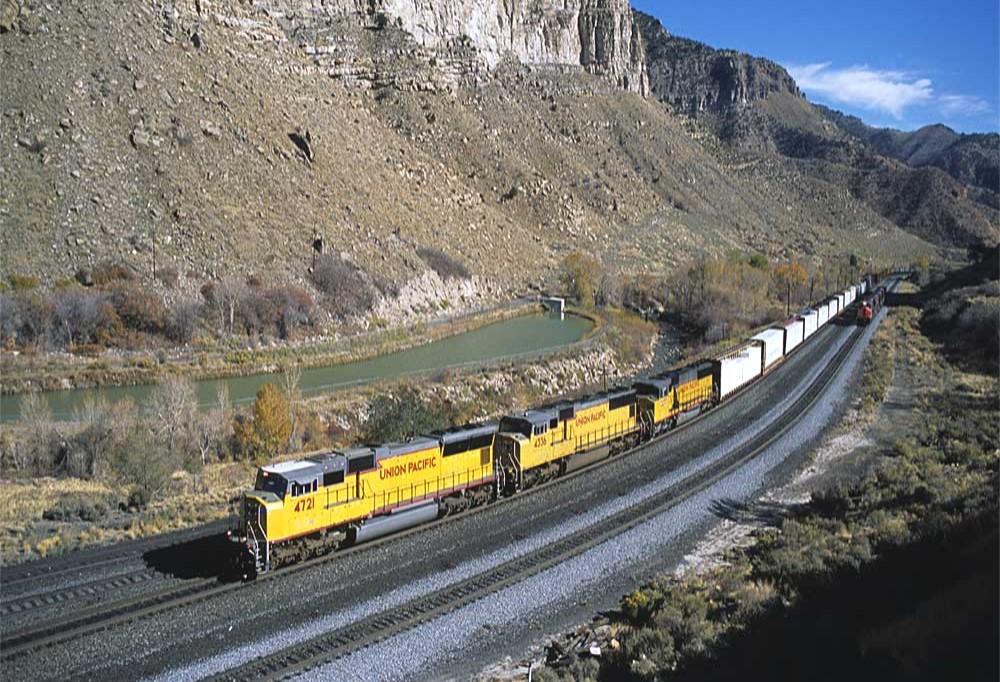 Learn More
To learn more about centerbeams or shipping lumber and other building materials by rail, get in touch.
Want to learn more about other types of rail car equipment, including boxcars, flatcars, gondolas and covered hoppers? Check out our rail car type guide.
Related Articles
"What Is a Centerbeam?" Video