From the East Coast to the West Coast and everywhere in between, trains are traveling across the U.S. all day, every day. With so many sights to see along popular rail corridors, we started to wonder: If freight cars could talk, what would they tell you about their journey and the best places to visit along the way?
While Class I railroads do not ship passengers, in our series, "The Best Places to Visit, As Told by Rail Cars," you have the rare opportunity to take a virtual ride with some of the most seasoned rail travelers (aka rail cars) as they share their favorite destinations along popular train and road trip routes — just in time to help you plan your next vacation.
Our first feature comes from Cargo Carl, a rail car who rides the rails, day in and day out, across the expansive state of California. Covering more than 3,200 miles of track, he knows a thing or two about the good ol' Golden State.
Meet Cargo Carl
Favorite rail corridor: Pacific Coast Railway, hands down. We all know the "PCH" is a great road trip route, but cruisin' this lane by train is EPIC.

Words to live by: If you're not travelin' you're not livin.'

Hobbies: Exploring new spots for good food, good wine, good entertainment and having fun in the California sun.

What he carries: When it comes to shipping, I am all business – no people, pets or other living things allowed. What I do carry are lots of wonderful things produced right here in California, including wine, canned goods and a variety of fruits and veggies.
1) Oakland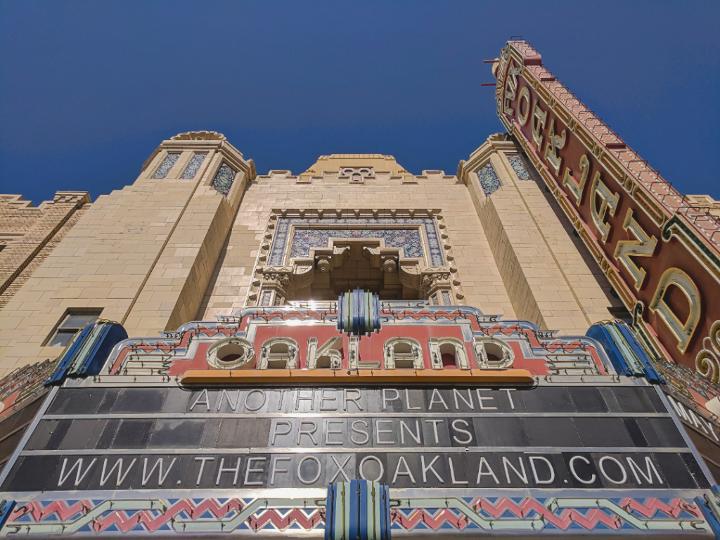 Why it's cool: I have started many a journey in Oakland, and while it may not be as well-known as San Francisco, it is currently transforming into a popular Bay Area destination, touting some of the hippest spots to eat and cultural venues to explore.

Did you know? Oakland is the only city in the world to have a natural saltwater lake within its city limits. Lake Merritt also has its very own legendary "Oak-ness Monster," which has been spotted numerous times in the water since the 1940s. Pretty gnarly!

Favorite spot: Fox Theater. For music lovers like me, this is a must. This seriously swanky theater, built in 1928, was recently restored to serve as a live music venue, arts school and restaurant located in the charming, upcoming Uptown Oakland neighborhood. It's an architectural wonder with Middle Eastern flair, boasting a gigantic terra cotta dome blinged out in bold colors and gold leaf embellishments with large, gold statues (that look like Buddhas) flanking the stage.
2) Paso Robles – Central Coast Wine Country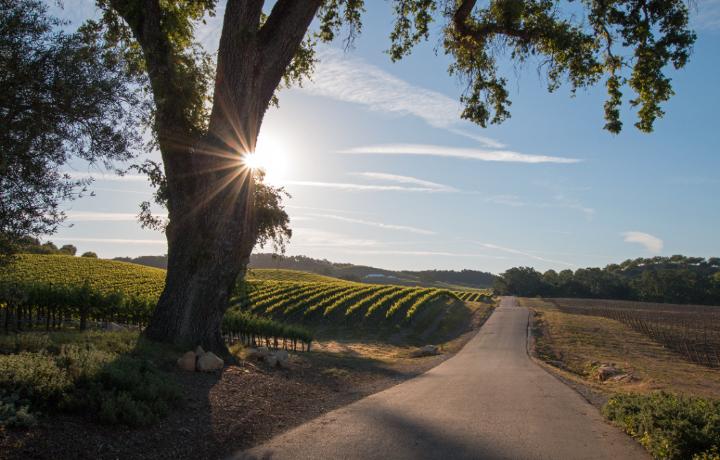 Why it's cool: There are so many amazing vineyards throughout these parts, but Paso Robles Wine Country is one of my faves. Red, white, zin, it's all here. This area features award-winning wines, a historic downtown, top-notch restaurants and fantastic views if you're in the mood for a hike or bike ride through the many parks and trails nearby.

Did you know? If you can't make it all the way to Wine Country, no worries, Bro. Wine (and beer, too) can travel on temperature-controlled rail cars coast to coast -- so, you can enjoy that same, perfected taste wherever you call home.

Favorite spot: On your way to Paso Robles, make sure to visit the Hearst Castle in San Simeon. It's an awe-inspiring experiencing touring the massive estate comprised of 165 rooms and 123 acres of gardens, terraces, pools and walkways—all built to Hearst's specifications back in the day. And I thought my rail car digs were spacious at 7,600 cubic feet!
3) San Luis Obispo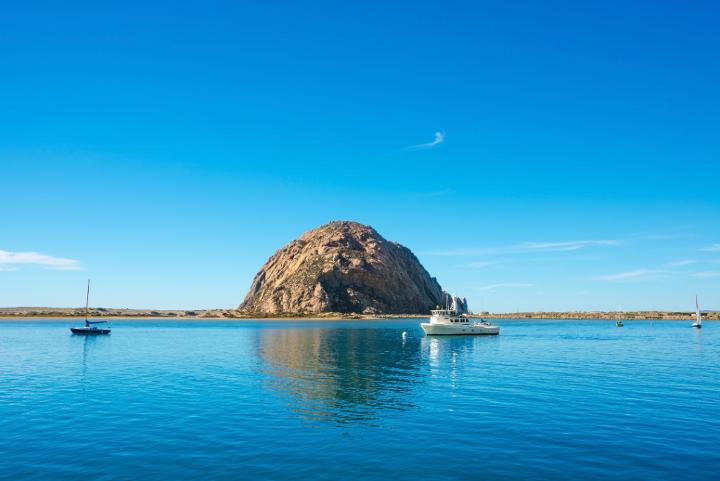 Why it's cool: Halfway between San Francisco and Los Angeles, San Luis Obispo, or "SLO," as the locals call it, has a little something for everyone. With easy access to the beach, mountains, shops, museums, art galleries, farmers' markets, wineries and breweries, it can be really tough to decide what to do first.

Did you know? San Luis Obispo is known for its rich history but also for its massive collection of used bubble gum. A major tourist attraction in town, Bubble Gum Alley is a 15-foot high, 70-foot long walkway covered in a grip of chewed gum left by passers-by. While slightly gross, this is the perfect spot to leave your mark. Who's ready to take a "selfie"?

Favorite spot: Don't miss a visit to the beautiful Mission San Luis Obispo de Tolosa, where you will learn about the city's history immersed in Spanish and Native American culture.

And if you are a railroad fan (I mean, who isn't?), be sure to stop by the San Luis Obispo Railroad Museum – a place that is near and dear to my heart – to learn all about the railroad history of California's Central Coast.
4) Pismo Beach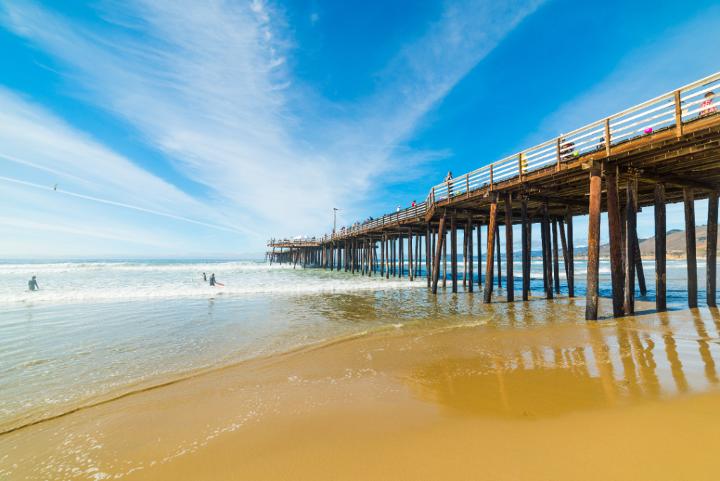 Why it's cool: This charming spot offers everything you could ever wish for in a classic California beach town – ATV rentals, surfing, fishing, clamming and horseback riding – all along beautiful white-sand beaches with spectacular sunset views.

Did you know? Eucalyptus trees in the area attract thousands of monarch butterflies from November through February – definitely something you don't see every day!

Favorite spot: Be sure to visit the Oceano Dunes Natural Preserve featuring some of the most extensive coastal dunes in California. If you're feeling outdoorsy, this is a great hiking and camping spot, too.
5) Santa Barbara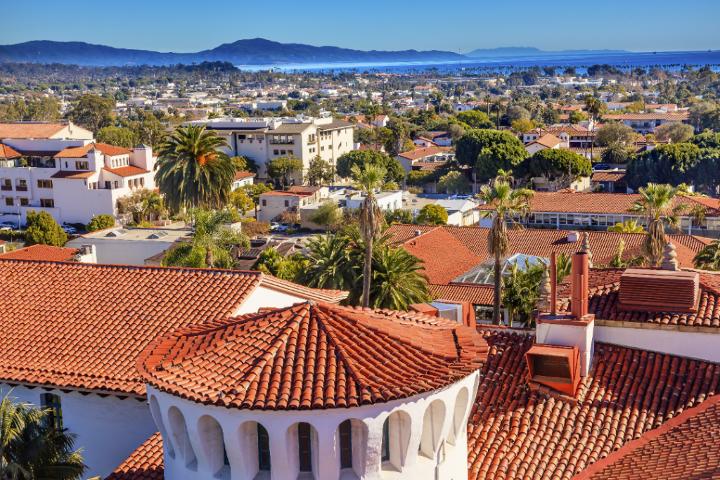 Why it's cool: Fondly named the American Riviera, this town will make you feel like you have been transported to a small town off the coast of France or Italy. Fantastico!

Did you know? They are serious about their farmers' markets here, hosting one every single day of the week except Mondays. You name it. They got it. It makes sense, since over a third of the country's vegetables and two-thirds of the country's fruits and nuts are grown in California, many of which travel by rail to destinations across the U.S. And don't get me wrong. That fresh produce is amazing, but the folk singers and beautiful people strolling about is what makes Santa Barbara farmers' markets a true Californian experience.

Favorite spot: Visit the Santa Barbara County Courthouse, an iconic landmark that offers glorious, panoramic views of the area from the top of the four-faced clock tower. Although, with views like these, who cares what time it is?
6) Long Beach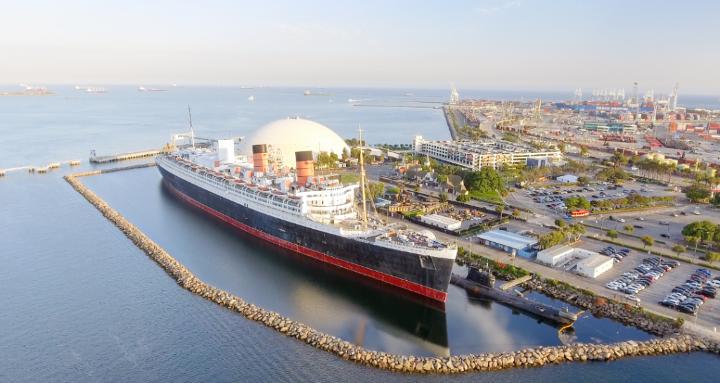 Why it's cool: Long Beach is located in the heart of Southern California, close to Los Angeles but not too close. City or sand, this charming spot offers the best of both worlds.

Did you know? When I'm ready for some international travel, the UP Intermodal Container Facility is the best place to connect to the Port of Los Angeles and the Port of Long Beach. Many of my fellow shipping container buddies arrive here after taking a cargo ship cruise from exotic places like China, Japan, Thailand and Indonesia. This facility is open for business 24/7 and spans 237 acres. Talk about a lot of containers with great stories to tell!

Favorite spot: And speaking of traveling by boat, check out the historic ocean liner and World War II troopship, the Queen Mary. Offering a variety of tours (even haunted ones!), shopping and special exhibits, you most definitely can have some fun exploring this regal ship.
Well, there you have it – my top picks for cruising the Pacific Coast. I hope to see you out enjoying the California life real soon. Happy rails to you! (Oops, I mean "trails.")

Related Articles: