You Might Be a Rail Fan If:
Your camera is trained on trains.
Many rail fans live for seeing trains up close and personal — and nabbing a great photo of a passing train is the cherry on top. If your favorite photography subject is trains and you're obsessed with rail car photos, it's a sure sign you're a rail fan.
If you're not spotting trains in person, you may spend your time checking out other peoples' photos. Railpictures.net is a rail fan's dream, as it hosts photos of trains across the country taken by amateurs and pros alike.
Bonus Points: If you upload your own photos to Railpictures.net, there is no doubting your status as a rail fan.
Tip: Taking train photos can be a dangerous activity, so be sure to play it safe. Trains can't swerve or stop quickly, so don't get too close or cross their path and never, ever take a photo on the tracks. Standing on railroad tracks is illegal, but worse, it can also be deadly. Before your next rail fan photo shoot, learn more about photo safety.
You have a favorite paint scheme.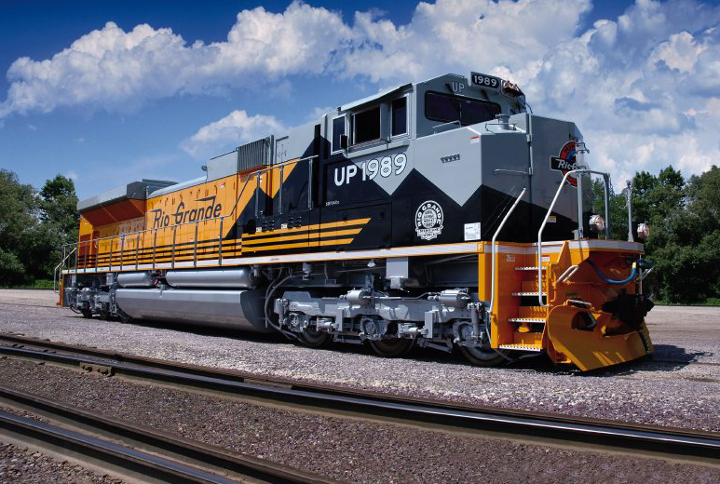 Every railroad's locomotives have a distinct look called a "paint scheme." If you're a rail fan, you know them all — and you have a favorite.

Bonus Points: If you also know the different locomotive types and can spot the difference between an ES44AC and an SD70ACe, your rail fandom is next level.
You have a favorite car type.
Just as there are different types of locomotives, there are different types of rail cars, too. If you have a favorite, you're a rail fan.

Bonus Points: If you can name all of the car types and know what products they carry, you're a cut above.
You think signals are cool.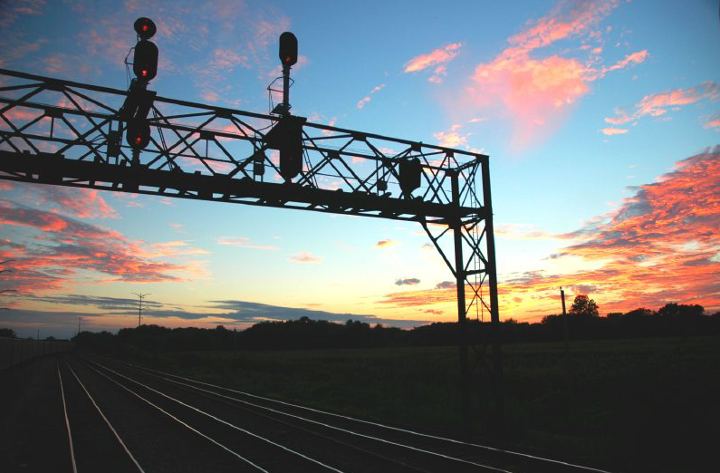 Similar to the signals you're used to seeing on the street, railroads have signals with red, yellow and green lights, too. These signals tell the engineer the status of the line ahead and whether it is safe to proceed. If you perk up at the sight of a signal, you're a rail fan.

Bonus Points: Big time rail fans know there are lots of signal types, what each light means, and that signals have evolved over the years (and they think every single one of those things is cool).
You know what reporting marks mean.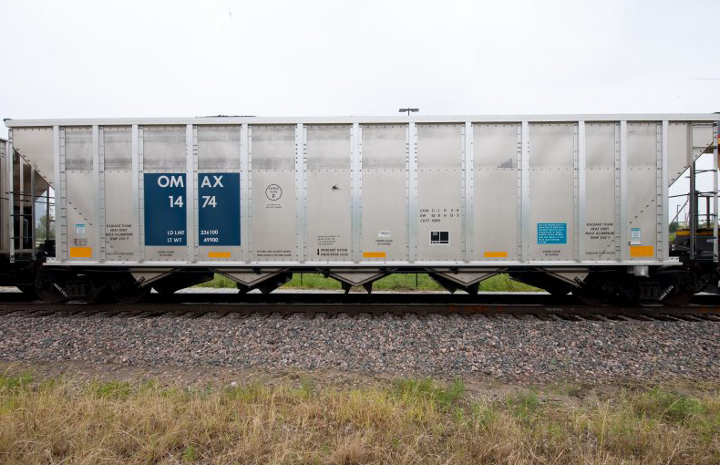 Reporting marks are letters stenciled on the sides of rail equipment (e.g. locomotives and rail cars) that indicate the owner or lessee. Rail fans know what these letters mean and where to spot them on each car.

Bonus Points: Super rail fans know which codes belong to which owners and use that info to identify what product the rail car is hauling.
You're a rail history buff.
Do you think the signing of the Pacific Railway Act of 1862 by President Lincoln, which provided Federal government support for the building of the first transcontinental railroad, is the greatest moment in all history? Do you know every detail about the driving of the Golden Spike, which joined the rails of the First Transcontinental Railroad across the United States? Then you're a rail history buff and you're also a rail fan.

Bonus Points: If you've visited more than a handful of the best train museums, go to the head of the history class. (Our favorite? The Union Pacific Railroad Museum in Council Bluffs, Iowa.)
You collect railroad artifacts and memorabilia.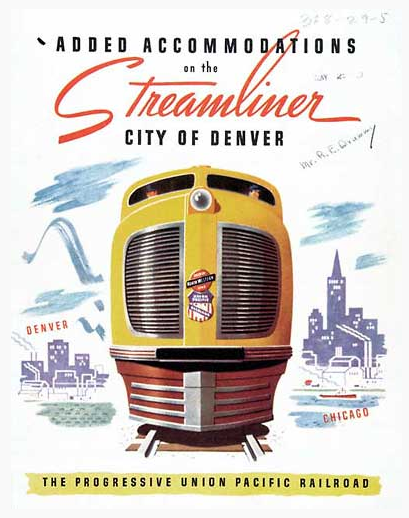 Some rail fans collect railway artifacts and/or memorabilia, like tickets, timetables, railway paper (i.e. internal railway documents), number plates, builders' plates, railway crockery and more. If you have your own collection of these items, you're definitely a rail fan.

Bonus Points: If you not only collect but study these items, you're a tried and true fan of the railroad.
You feel a deep respect for the railroad's contribution to the economic health of the nation.
From their inception, railroads have represented the American dream fulfilled, helping to create prosperity through jobs, settlement and support of the economy. If you know and love the connection between railroads and a flourishing nation, you're a rail fan.

Bonus Points: You know Union Pacific Railroad's vision is "Building America" because it connects the importance of UP's rail transportation to America's economy, honors the generations that preceded ours and is the promise for the generations that will follow.
You have a model railroad in your home (or want one!)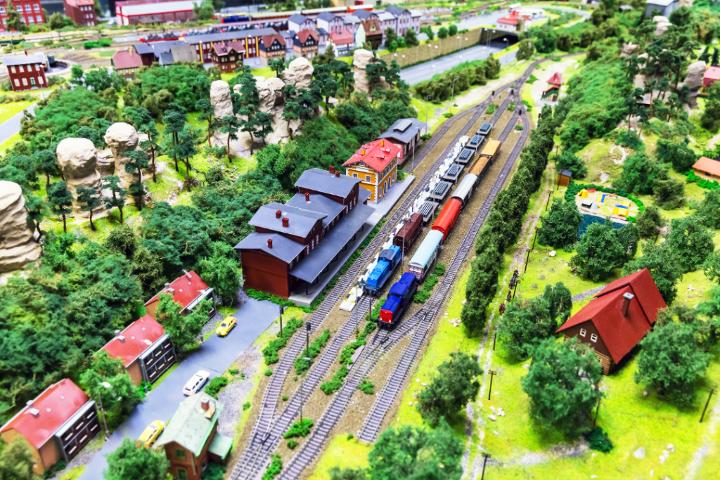 Model railroads are miniature trains you can run in your own home. If you hear that and think, "What better way to look at trains all day!" you're a rail fan. Some people even deck them out with elaborate landscaping and scenery.

Bonus Points: You're a serious rail fan if you hold model railroad parties, where other rail enthusiasts join you to operate your railroad.
You've used rail to employ a greener, more cost-effective way to ship freight.
Trains are often the most cost-effective way to ship large amounts of freight, typically offering a lower cost per ton mile, especially when shipping distances of 500 miles or more. Freight trains are also three to four times more fuel efficient than trucks and generate a carbon footprint that is, on average, 75 percent less than trucks. Between the savings and sustainability gains, it's no wonder shippers are rail fans.

Bonus Points: You've used rail to ship freight. Haven't done it yet but want to earn the bonus points? Get in touch to learn how you can leverage rail.
The Verdict
Are you a rail fan after all? If you identified with any — or all! — of these, you can proudly wear the "rail fan" badge.

Related Articles:
VIDEO: Are You a Rail Fan?