The COVID-19 pandemic has changed nearly every aspect of our daily lives. It's altered how we work, how we learn, how we socialize and even how we shop.
Pandemic-Induced E-Commerce Boom
While e-commerce (defined as buying and selling goods or services using the internet) has steadily increased over the past several years, nothing could have prepared retailers and other businesses for the drastic, unprecedented jump in online sales when COVID-19 hit in early 2020. At the height of the pandemic, stores were impacted as stay-at-home orders were put into place. Many consumers shifted to purchasing everything from groceries to cleaning products to clothing from the comfort and safety of their own homes, rather than venturing out to brick-and-mortar stores.
According to the U.S. Census Bureau, in 2019, e-commerce made up approximately 11% of total retail sales. Fast forward to the end of the second quarter of 2020, and e-commerce skyrocketed to make up more than 16% of total retail sales – a record-breaking jump for such a short period of time.
E-Commerce Is Here to Stay
As time goes on, there seems to be a continuation of the trend we saw in the first half of 2020. Data from Accenture suggests there will be a drastic increase of 169% in e-commerce purchases from new or low-frequency online shoppers post pandemic, and a wide majority of consumers who have increased their online shopping activities (including curbside pick-up and utilizing retail mobile apps) expect to continue doing so in the future.
To help illustrate this trend, take a look at Amazon. According to Consumer Intelligence Research Partners (CIRP), between December 2019 and June 2020, they have acquired 14 million U.S. Prime members (shoppers pay an annual fee in exchange for free shipping on most items, exclusive deals and access to entertainment). What's more, according to CIRP, once consumers pay for an Amazon Prime membership, they typically stay members – which most likely equates to even more online shopping taking place.
Enhancing the Online Shopping Experience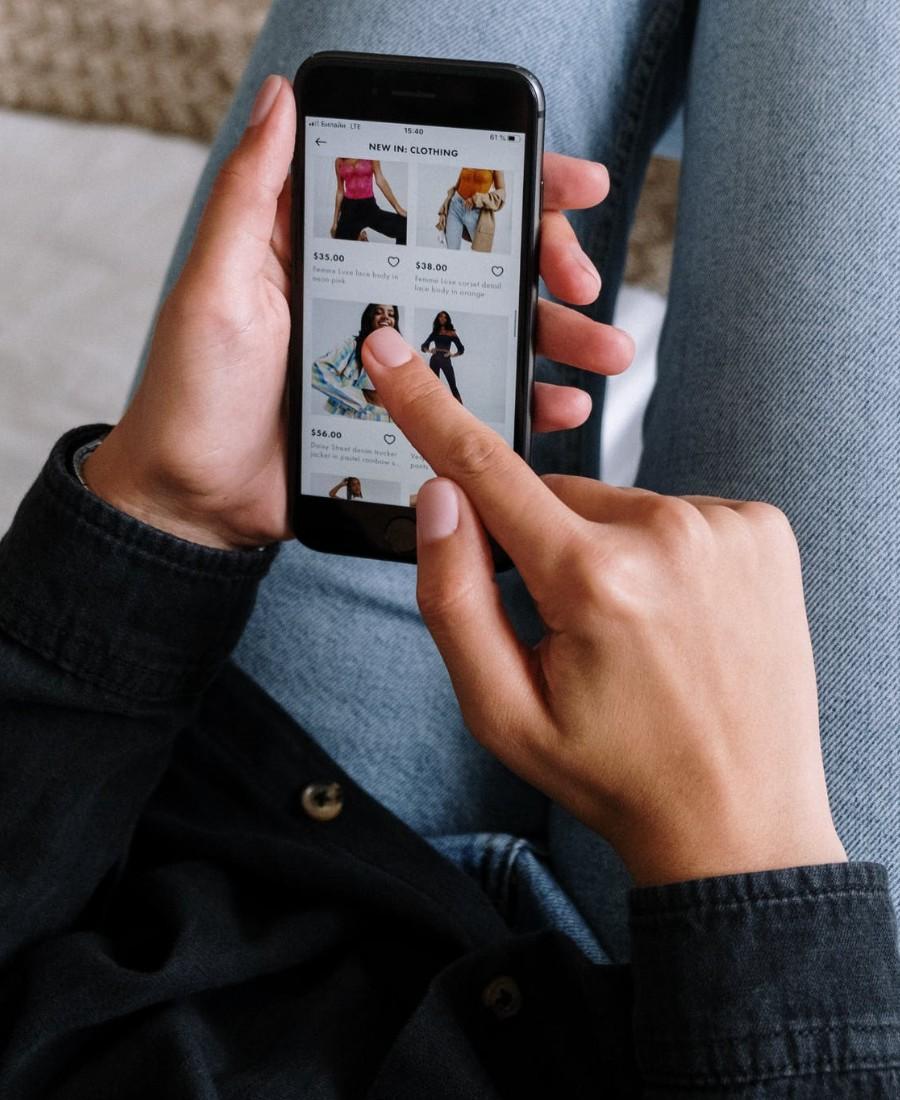 With e-commerce showing no signs of slowing any time soon, what does this mean for businesses?
As shoppers continue to avoid crowds and limit their trips to physical stores, retailers and manufacturers will need to be flexible and agile to meet changing needs, maintain inventory levels, anticipate demand and ramp up their online shopping experience.
Many retailers are investing in improving their online stores by optimizing usability and adopting new technologies, such as mobile-friendly apps and "buy online/pick up in store" (BOPIS) options.
How Does the E-Commerce Boom Impact Supply Chains?
One of the most important aspects of offering an excellent online shopping experience is ensuring the products shoppers need are available and delivered on time and damage free. That is why many businesses are seeking out new ways to optimize their supply chains and shipping strategies.

Speeding Up Production of Critical Goods
Retailers and manufacturers are speeding up the production of popular items, as resources are available, to ensure consumers have access to what they need when they need them, including things like cleaning supplies, paper products, soups and other canned foods and cold/flu remedies. Boxmakers and containerboard suppliers are accelerating production of boxes of all sizes and other shipping materials to ensure businesses have the means to actually pack and ship individual orders.

Rethinking Fulfillment and Distribution
While the rapid shift in consumer behavior continues to trend away from visiting physical stores to making purchases online, businesses are moving quickly to adjust their fulfillment and distribution plans to accommodate more "direct to consumer" business.

"As e-commerce continues to grow at an extraordinary pace, we are definitely seeing a major upturn in parcel and LTL (less than truckload) shipments," said Dan McLaughlin, assistant vice president, Marketing & Sales Premium at Union Pacific. "The increase in business to consumer demand and a greater need for fast home delivery is requiring companies to prepare their supply chains for the future – today."

Retailers are learning to be more flexible and are looking for ways to streamline their supply chains to fulfill what seems to be an endless barrage of online orders. With a big need for speedy delivery, some businesses and logistics companies are looking at increasing the capacity of their fulfillment networks, including building new distribution and sortation centers, revamping existing facilities and implementing more automation technology. The location of these facilities is also critical. Many businesses are localizing the production and distribution of their products, utilizing smaller warehouses in multiple areas and shifting to fulfillment centers closer to major consumption areas.
Shipping Efficiently and Cost Effectively
To keep up with demand and maintain inventory levels driven by the e-commerce boom, retail businesses are turning to rail and/or intermodal shipping for an efficient, reliable and cost-effective way to deliver a tremendous amount of freight. In fact, according to the Association of American Railroads (AAR), in September 2020, U.S. railroads moved approximately 1.4 million intermodal containers, an increase of more than 7% year over year — making it the fourth best intermodal month in history.
Why Are Businesses Utilizing Rail and What Are the Benefits of Intermodal Shipping?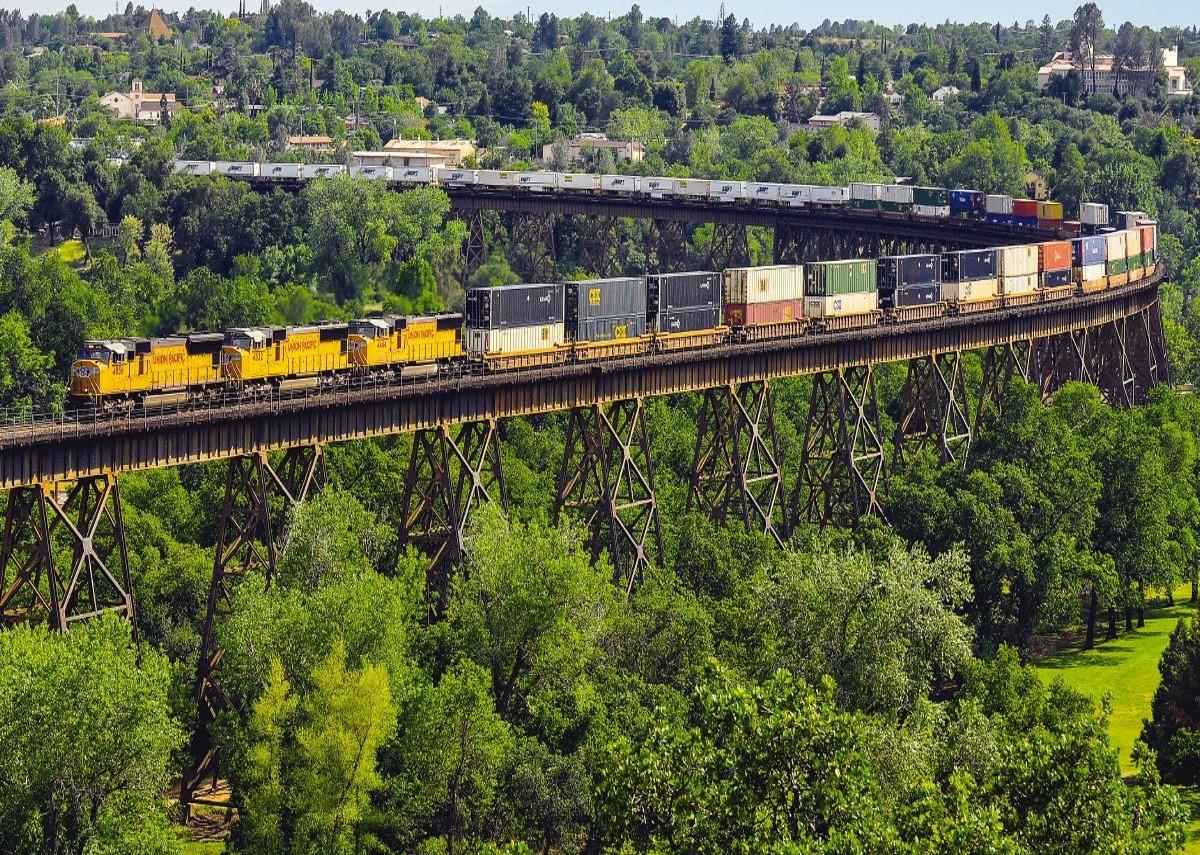 So, why are more shippers relying on intermodal transportation (a combination of truck and rail) during this e-commerce boom? It can offer shippers a smart alternative to shipping by truck alone. Intermodal shipping gives companies access to rail even when their facility or their customer's facility doesn't have tracks at their door, allowing them to reap the benefits of rail without any capital investment.

Plus, on average, U.S. freight railroads can move one ton of freight more than 470 miles per gallon of fuel. So, when shippers convert the long-haul portion of their transit to rail, they are leveraging a more cost effective and environmentally friendly way to ship. In addition, trains can carry as much freight as 300 trucks, which allows shippers to transport larger amounts of freight at one time and utilize truck to transport goods for the first/last mile of the freight's journey.
Learn More
Interested in learning more about how rail can help you manage the e-commerce boom? Give us a shout.
Related Articles