In 2021, about 17.5 billion gallons of biofuels were produced in the United States. About 16.8 billion gallons were consumed domestically, with the remaining portion shipped overseas. Ethanol comprises the majority of the biofuels produced in America, but renewable diesel and biodiesel are on the rise. Renewable diesel production is expected to grow from 2.7 billion gallons in 2021 to more than 7.45 billion gallons by 2027. This makes it critical for producers and receivers to have a supply chain plan in place as the demand for biofuels and feedstocks grows.
One of the reasons biodiesel and renewable diesel are becoming more popular is because they lower a company's carbon footprint and reduce our dependency on fossil fuels— so it makes sense that these products should be shipped in an environmentally responsible way, while also keeping in mind time, cost and volume requirements. Here's how to find the best biofuel shipping mode.
Train vs Truck: What Is the Best Way to Ship Renewable Diesel and Biodiesel?
Because renewable diesel and biodiesel are typically produced in the Midwest near feedstock supplies and consumed in other states, they are typically shipped by truck or by train. But which one is best for shipping renewable fuels?
Trucks
Volume: A single tank trailer can haul about 8,000 gallons of fuel, about a third of a rail car. If you plan to ship smaller quantities of renewable diesel or biodiesel or need first- or last-mile delivery, trucks can be a good option.
Transit time: Trucks travel at an average speed of about 50 mph, offering quick delivery for short to medium distances. However, it's important to note that trucks can be delayed by weather, construction and roadway congestion.
Cost: Rates for truck shipping can vary based on availability. In recent years, driver shortages and enforced hours of service requirements have strained capacity, driving spot prices higher.
Environmental Impact: Trucks are significantly less fuel efficient than trains and contribute to a greater percentage of total greenhouse gas emissions. In fact, if 25% of the truck traffic moving at least 750 miles went by rail instead, annual greenhouse gas emissions would fall by approximately 13.1 million tons.
Trains
Volume: Trains are ideal for shipping large volumes of freight. One train can carry up to three hundred trucks' worth of product, making it easy to ship large volumes of renewable diesel, biodiesel and feedstocks at a time.
Transit time: Although trucks are known for offering fast delivery, transit times for rail and over-the-road trucking can be comparable. Trains are less susceptible to traffic congestion and road construction delays and have the ability to move shipments over long distances quickly and efficiently.
Cost: Rail shipping is considered one of the most cost-effective modes of transportation, especially for large volumes traveling long distances. Due to its ability to move large quantities of freight at a time, rail shipping has a lower cost-per-ton-mile (the cost of moving one ton of freight one mile) than truck shipping.
Environmental Impact: Shipping by rail is the most environmentally responsible way to ship freight by land. On average, railroads move one ton of freight nearly 500 miles per gallon of fuel, and trains are four times more fuel efficient than trucks. This makes trains a fitting transportation mode for those seeking to lower their carbon footprint. Railroads are also using renewable diesel and biodiesel blends to power locomotives and further reduce the environmental impact of moving freight.
How to Ship Renewable Diesel, Biodiesel and Other Biofuels by Rail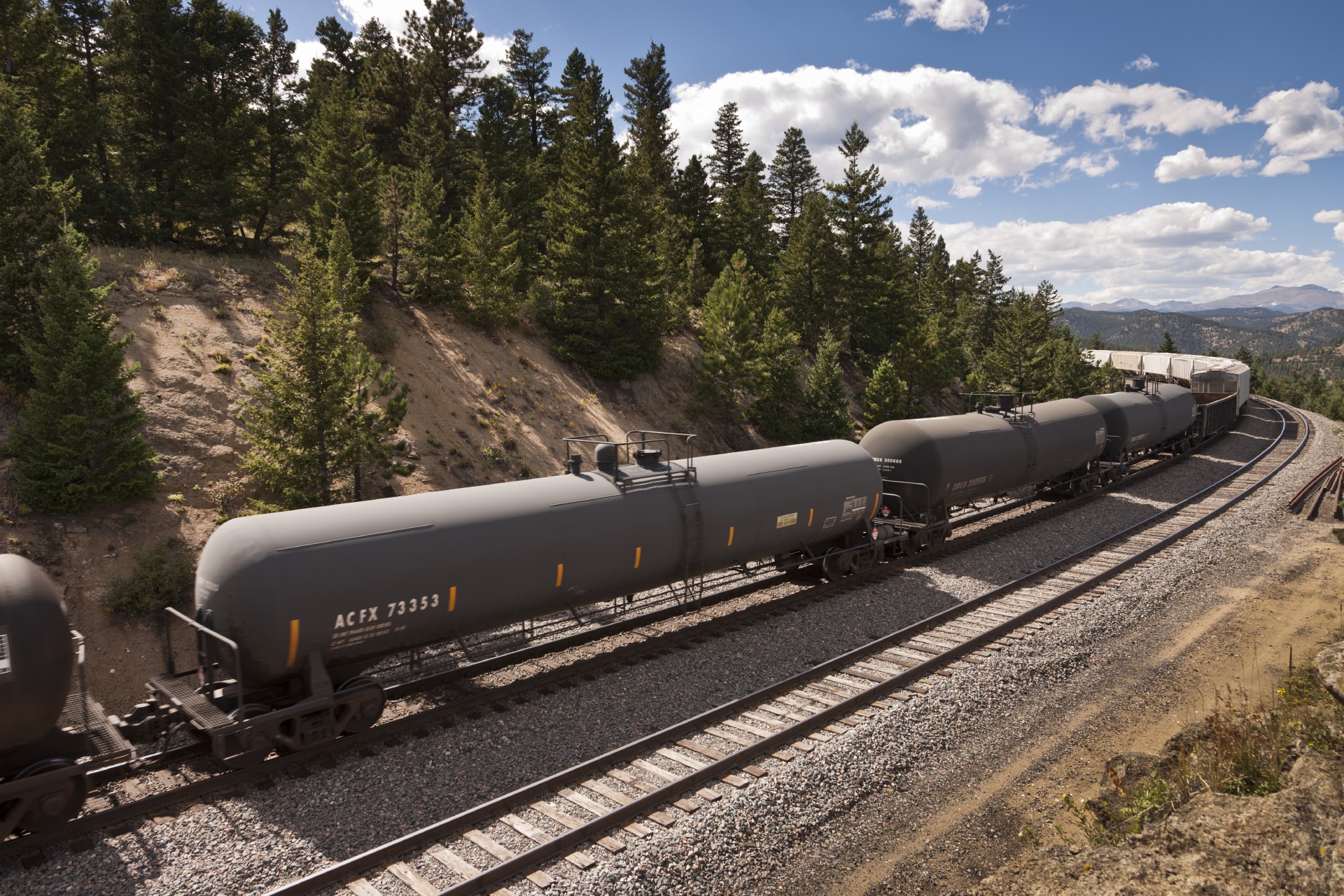 Renewable fuels ship by rail in tank cars, which can hold up to 31,000 gallons of fuel.
Tank cars are usually owned or leased by the shipper rather than being provided by the railroad. Shippers can work with leasing companies to obtain the equipment needed to ship renewable energy by rail. Some of these companies include Greenbrier, CIT and UTLX. Other private owners may be open to leasing their cars, too.
Typically, rail shipments are offloaded at a destination terminal where they are moved to trucks for final delivery to travel centers that sell diesel fuel to consumers. This makes transloading — moving products between trucks and trains — a critical part of the supply chain. Union Pacific's logistics subsidiary Loup can design a transload solution to make arranging for both the truck and rail portion of the shipment easy and economical.
How much does shipping renewable diesel or biodiesel cost? Answer a few quick questions to get a quote.
How to Ship Feedstocks Like Animal Fat, Corn Oil and Soybean Oil by Rail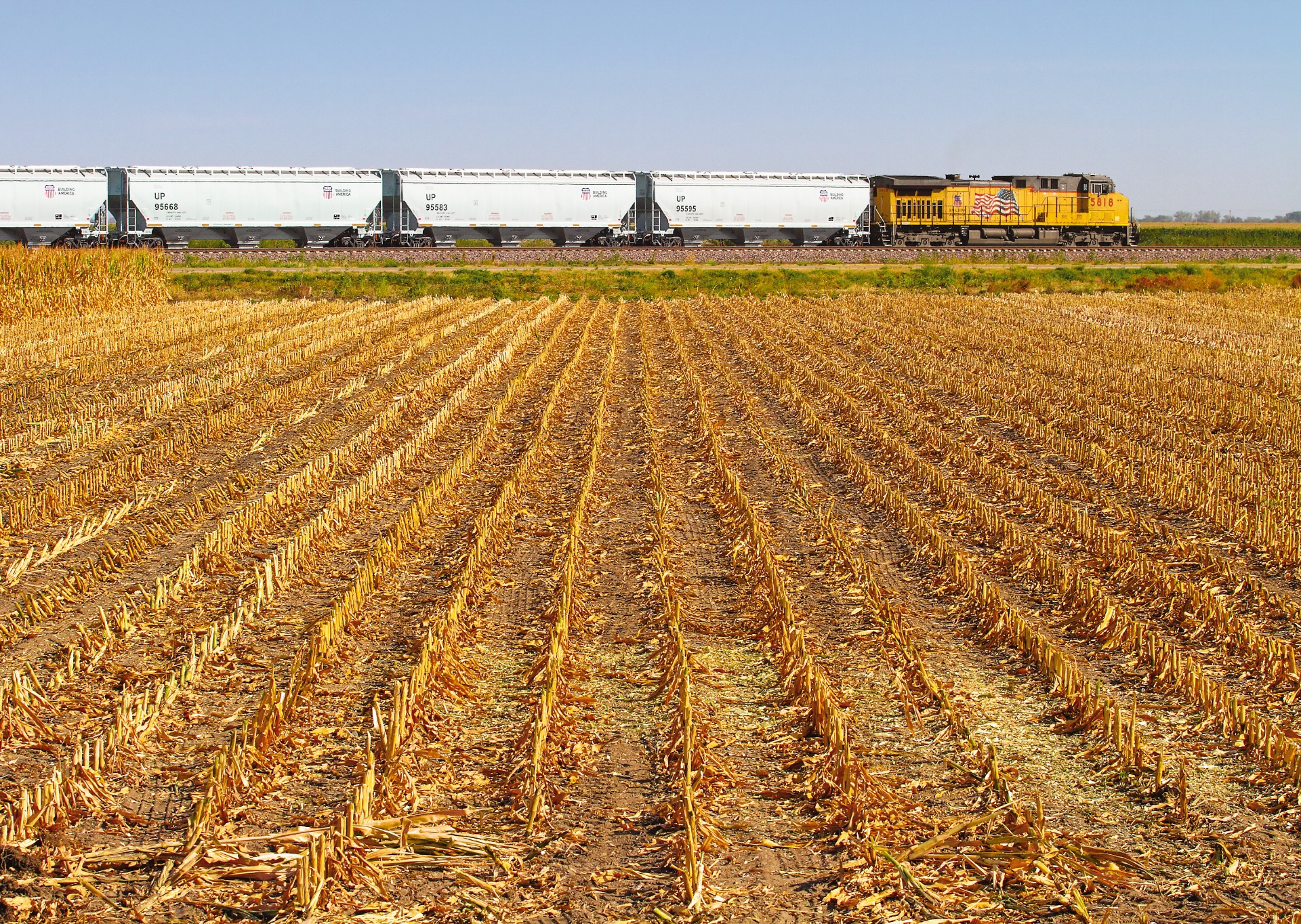 Biofuel feedstocks like animal fat, corn oil, soybean oil, rapeseed oil and other biomass products also ship in tank cars. The sources of these oils — corn, soybeans, rapeseed — can also ship by rail but move in covered hoppers.
Union Pacific directly serves more than 100 feedstock locations, and we have access to hundreds more through our interline connections with other railroads. Our rail service helps meet the feedstock demand for renewable diesel and biodiesel producers while helping the United States lessen our carbon footprint and reliance on fossil fuels.
How much does shipping feedstocks cost? Get a quote.
How to Ship Renewable Energy and Feedstocks by Rail Without Tracks
If rail is a good fit for your shipments but trains don't service the origin and/or destination, transloading can give you access to a rail shipping solution.
When renewable diesel and biodiesel are transloaded, they're moved from trucks to tank cars or vice versa, allowing you to combine the cost and environmental advantages of rail shipping with the flexibility of over-the-road trucking for the first and/or last mile.
Learn More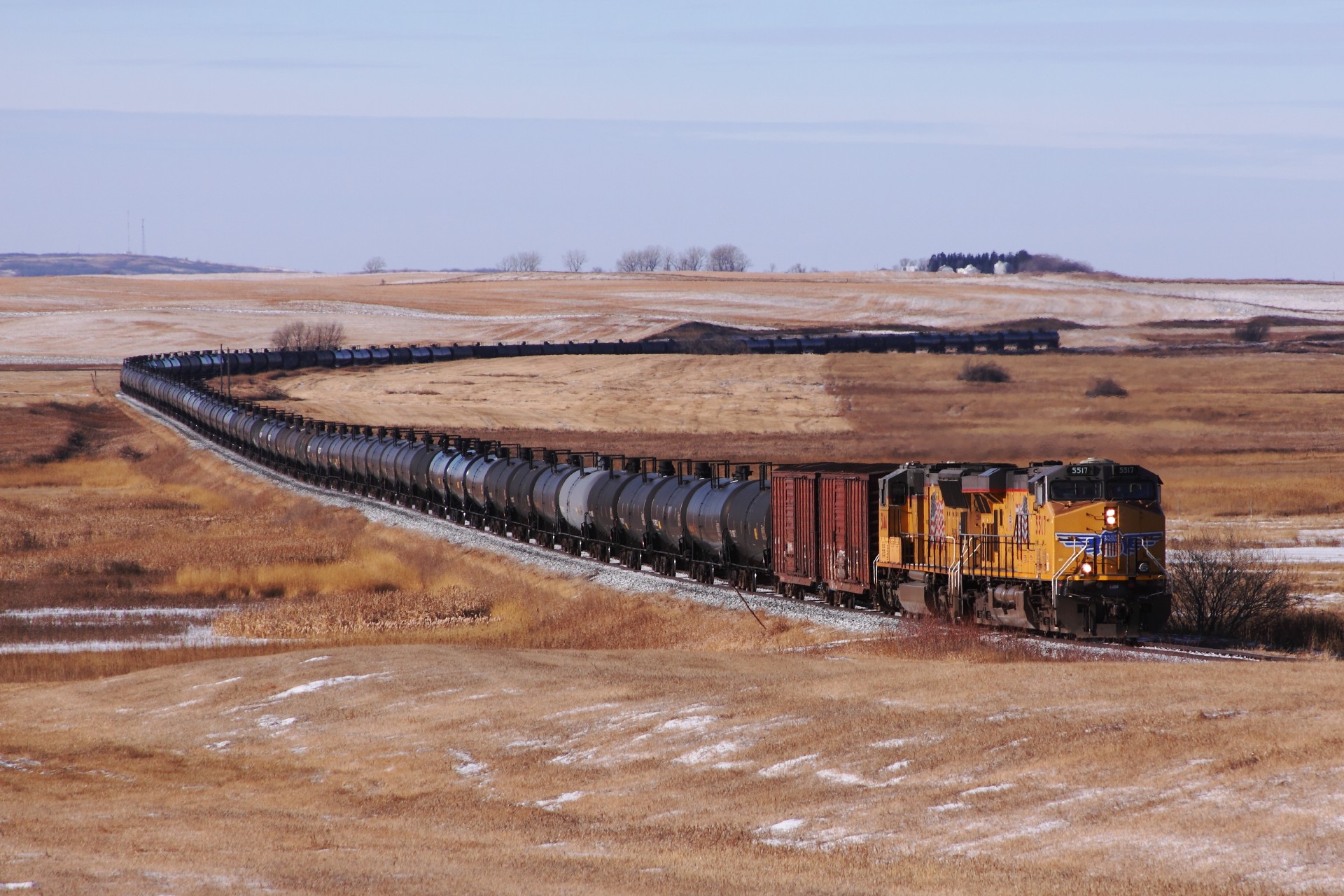 To learn more about how rail can support your changing supply chain needs while reducing the environmental impact of your shipments, answer a few questions and an expert will be in touch.
Related Articles