Can waste products become fuel? The answer is yes if you're talking about vegetable oils, greases or animal fats. These very products, which would otherwise be disposed of, are the feedstocks used to make renewable diesel and biodiesel. When refined into these fuels, things like animal fat, used cooking oil from restaurants, inedible corn oil from ethanol plants, and other agricultural waste products can power a diesel engine — and burn cleaner than conventional diesel, too.
Historically, California has been the largest consumer of renewable diesel, thanks to the economic benefits offered by the state's Low Carbon Fuel Standard. While California consumed the majority of the 960 million gallons of renewable diesel used in the United States in 2020, that could change over the next few years as demand for renewable energy rises. Similarly, demand for biodiesel is growing as well, with 1.8 billion gallons of biodiesel being produced in 2020. Texas, the state with the most diesel consumption of any state, and the second most vehicle miles traveled, after California, is the nation's leading consumer of biodiesel.
What is causing the increased demand and how will it affect supply chains? Renewable Energy Group (REG) Manager of Rail Transportation, Nicolas Bulver, shares industry insights.
What Is Causing the Growing Demand for Renewable Diesel and Biodiesel?
A number of factors are accelerating the rise of renewable diesel and biodiesel, but ultimately, they all have one thing in common: these fuels are more environmentally responsible fuel choices than conventional petroleum fuels.
One reason renewable diesel and biodiesel are considered more sustainable is that they're not fossil fuels. Instead of being made from crude oil extracted from the ground, like petroleum diesel, they are produced from sustainable sources like animal fat, corn oil and soybean oil that can be used and grown again. In addition to being made of renewable feedstocks, these fuels also turn waste products into usable energy.

When renewable diesel is used, it burns cleaner than regular diesel, releasing less carbon and potentially reducing CO2 emissions by up to 100%, depending on the blend, compared to petroleum diesel. Biodiesel can reduce emissions by up to 86% when compared with petroleum diesel.
For these reasons, renewable diesel and biodiesel are an attractive option to meet state and federal emission reduction targets as well as municipal and private sector environmental goals, both of which are driving up demand.
Federal and State Incentives to Use Low-Carbon and Renewable Fuels
An example of a federal program that encourages the use of renewable diesel and biodiesel is the Renewable Fuel Standard (RFS). This national policy requires transportation fuel sold in the United States to contain a minimum volume of renewable fuels. Two of the fuels that fall into this standard are renewable diesel and biodiesel. According to the Environmental Protection Agency (EPA), drop-in fuels — fuels like renewable diesel and biodiesel that are similar to gasoline or diesel and can be "dropped in" to replace or supplement existing petroleum-based fuels — hold "particular promise for the future."
An example of a state program requiring the use of low-carbon and renewable fuels is the California Low-Carbon Fuel Standard (LCFS). This program is designed to decrease the carbon intensity of California's transportation fuel pool and provide more low-carbon and renewable alternatives to reduce petroleum dependency and improve air quality. This encourages both the use and production of low-carbon fuels like renewable diesel.
According to the U.S. Energy Information Administration, renewable diesel gets some of the most favorable GHG reduction scores in in these programs, which means participants in them are increasingly opting for renewable diesel to meet rising renewable fuel targets. In addition to establishing renewable fuel targets, state and federal tax incentives also increase the demand for renewable diesel.
Drop-In Fuels Offer a Jump Start on ESG Goals
Increasing awareness of the impacts of climate change is prompting more companies and municipalities to find ways to reduce their environmental impact. Making environmentally minded choices about transportation fuels is one way to cut GHG emissions, but some of those options require infrastructure that can take time to establish. Because drop-in fuels like renewable diesel and biodiesel can be used with existing vehicles and fueling infrastructure, there's no wait to start working toward ESG goals.
"Renewable diesel and biodiesel are growing because they fit an immediate need in the world today, that of a clean burning alternative to fossil fuels," Bulver said. "Many industries are realizing that renewable diesel and biodiesel can provide an instant improvement toward meeting their sustainability as well as environmental initiatives. This is where the demand for bio-based diesel is coming from as the call to reduce emissions grows louder."
Municipalities like San Francisco, Oakland, Sacramento, and San Diego, California, have already made the switch to renewable diesel. Well-known names like UPS and Google are adopting it, too.
Responding to the Need for RD & BD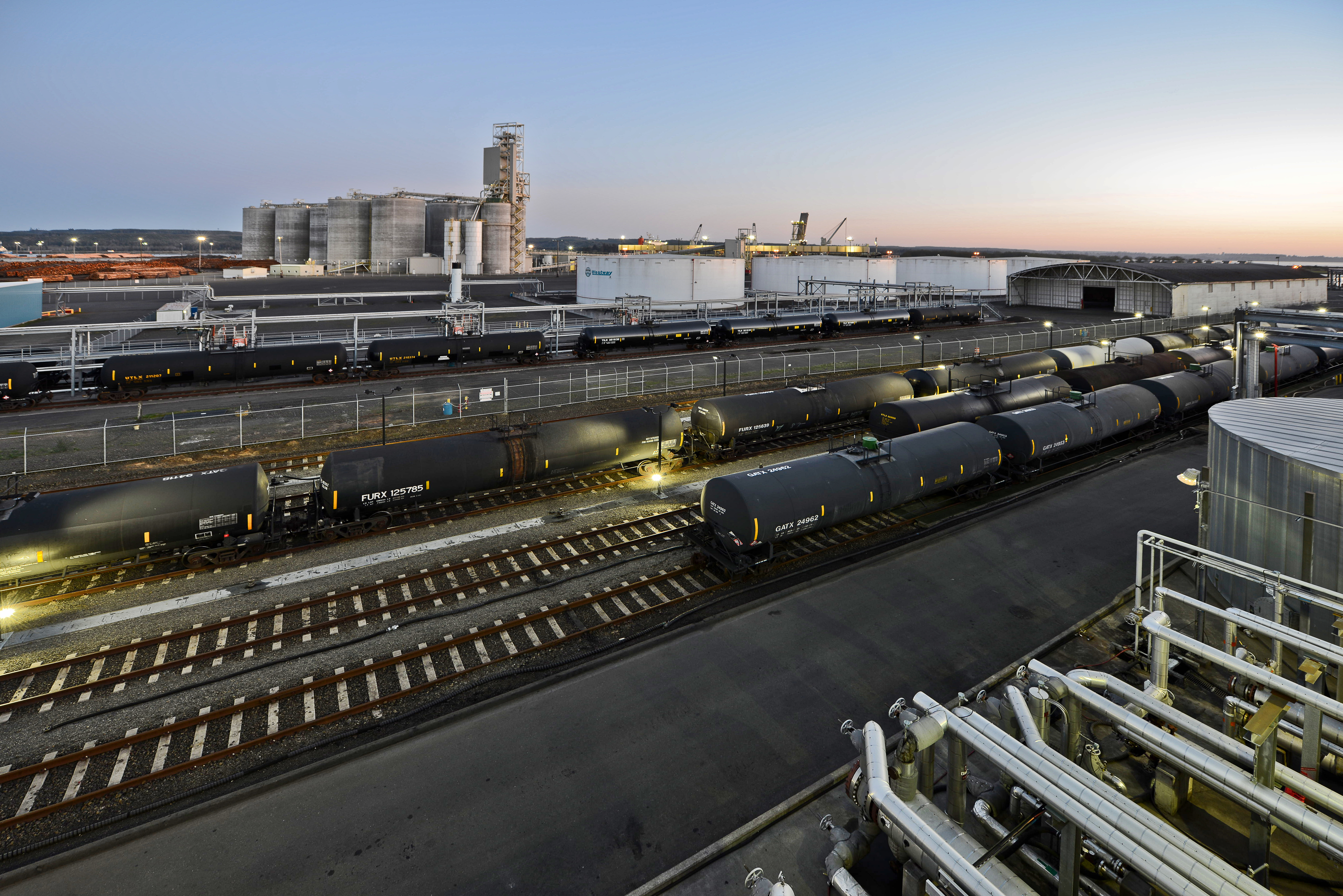 With the demand for biofuels clearly on the rise, producers are taking action. Some larger producers, like REG, are expanding facilities to boost production or establishing new facilities on the West Coast and the Gulf Coast. In most instances, these expansions are being done to grow renewable diesel capacity.
"Renewable Energy Group was one of the first producers of renewable diesel and biodiesel in the U.S. As such, we are making sure we stay on the forefront of production," Bulver said. "We are currently underway with an expansion project at our Geismar, Louisiana, renewable diesel facility that will take our production capacity from 90 million gallons of renewable diesel per year to 340 million gallons per year."
Some traditional fuel producers are retooling petroleum refineries to produce renewable diesel instead. If all of the projects announced or currently under construction come online as planned, it's estimated U.S. renewable diesel production would total 5.1 billion gallons per year (330,000 barrels per day) by the end of 2024. Compare that to the nearly 0.6 billion gallons per year (38,000 barrels per day) produced in 2020 and the increased use of renewable diesel expected over the next few years is clear.
How Does the Growth of Renewable Diesel and Biodiesel Affect Supply Chains?
As more renewable diesel and biodiesel is made, producers must find a way to bring in feedstocks like tallow, corn oil, soybean oil and other waste agricultural products to make it. This could mean sourcing waste products from potentially dozens of locations, some of which may not be links in their existing supply chains. Likewise, entities that buy renewable diesel and biodiesel may be purchasing fuel from suppliers who are also new to their supply chains.
"Growth in the bio-based diesel market causes us to constantly be adjusting and evaluating our supply chain," Bulver said. "We have to be nimble in order to react to changes in our supply chain dictated by growing demand and changing values. Renewable Energy Group has consistently moved more gallons of renewable fuels year over year, which further adds to the importance of a reliable supply chain and the necessity of making sure we make the right moves."
Which Transportation Mode Is Best for Shipping Feedstocks, Renewable Diesel and Biodiesel?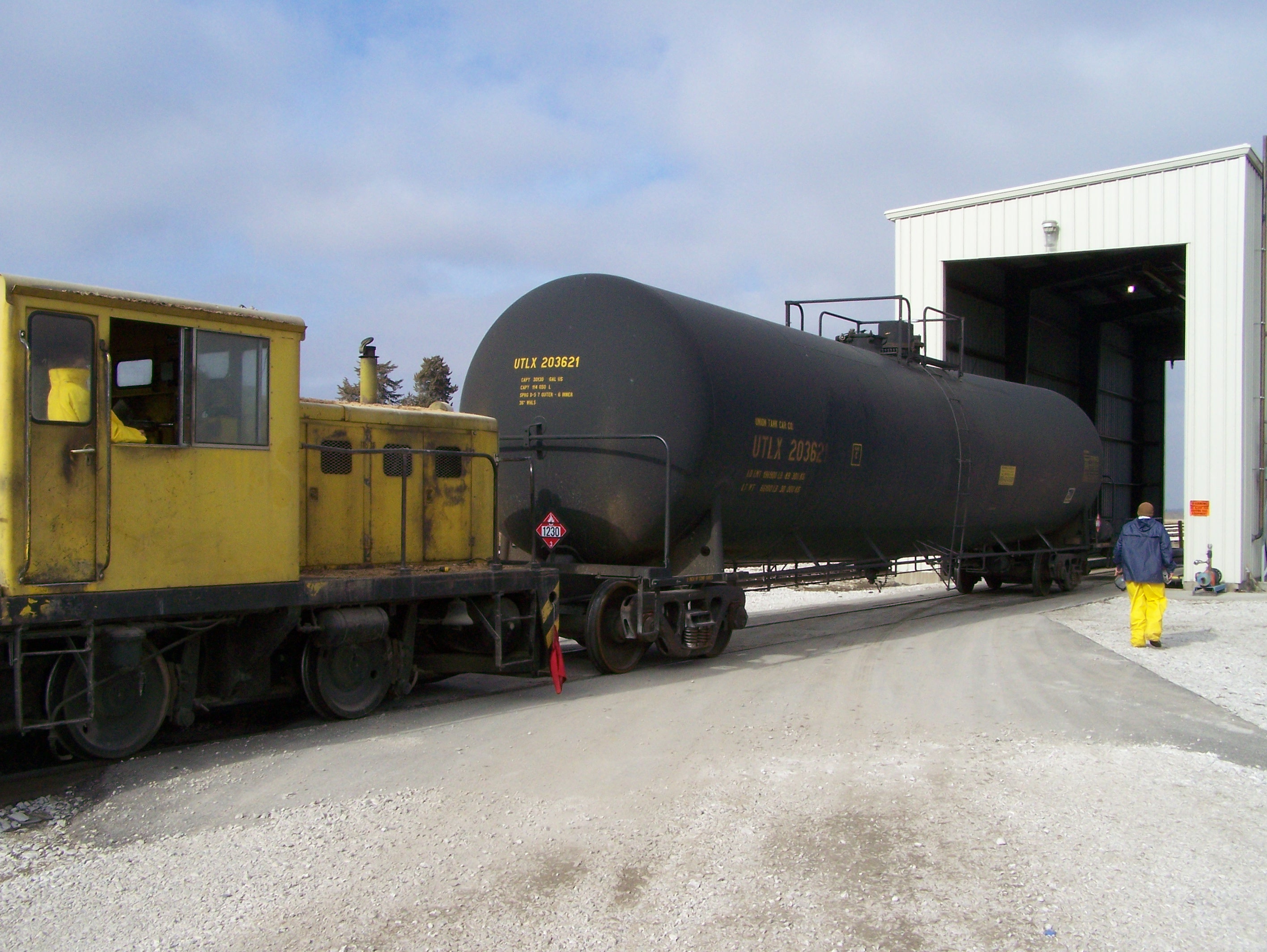 Renewable diesel and biodiesel can ship by truck, pipeline or train. However, to receive the financial incentives offered by government entities, they must account for every gallon of renewable fuel received — and that's not possible when these fuels move via pipeline. So from a financial perspective, choosing another mode is more advantageous.
Truck is an option, but it doesn't offer the volume advantages that pipelines do. Because one train can carry up to three hundred trucks' worth of product, rail can easily handle large volumes of renewable diesel, biodiesel and feedstocks at a time. That means companies and municipalities bringing in renewable diesel and biodiesel by train can ship large volumes while also taking advantage of financial incentives. Typically, rail also offers a lower cost per ton mile compared to truck.
"Rail is advantageous when compared to other modes because it allows producers to move large volumes of product in an efficient way to almost any location domestically or throughout North America," Bulver said. "Shipping via rail is a great intersection between accessibility and efficiency, providing a high value in both aspects, that other modes have a tougher time reaching. Although not all industries have direct rail access, many shippers have become quite adept at finding creative solutions through transloading or other means to reach even the most remote areas as long as there is an appetite for renewable fuels."
Bulver said freight rail is also a safe and reliable mode of transportation. "Shipping via rail can help offset uncertainty in other parts of our supply chain. There are always complaints about movement by rail, some of it fair and some not, but a real credit to shipping via rail is carriers' ability to absorb volume. We have had several instances where shortfalls from other modes of transportation necessitated us working with rail partners to absorb a high volume in a short amount of time. Shipping via rail is a highly reliable and safe way to move our products that is crucial to our supply chain."
Trains also offer their own environmental advantages. On average, U.S. freight railroads can move one ton of freight more than 480 miles per gallon of fuel, making them 3-4 times more fuel efficient than trucks. As a result of their improved fuel efficiency, moving freight by train instead of truck reduces GHG emissions by up to 75%. This makes trains a fitting transportation mode for those seeking to lower their carbon footprint. Railroads are also using renewable diesel and biodiesel blends to power locomotives and further reduce the environmental impact of moving freight.
As the renewable diesel and biodiesel market grows, Bulver said rail is positioned to grow with it. "Rail is well-suited to support the growing demand for renewable diesel and biodiesel because of its overall proven record of reliability and consistent re-investment as well as expansion of infrastructure," he said. "Rail carriers invest back into their existing infrastructure, plan expansion projects, and have shown a willingness to grow along with emerging markets. Renewable diesel and biodiesel are not unlike many other growing markets and my belief is rail is well-suited and willing to grow with it."
Learn More
To learn more about how rail can support your changing supply chain needs while reducing the environmental impact of your shipments, answer a few questions and an expert will be in touch.
Related Articles