On May 11, the Interstate 40 Mississippi River Bridge, also known as the Hernando DeSoto Bridge, in Memphis was closed due to a crack in one of the bridge's major steel beams. The bridge is one of only two Mississippi River crossings in the Memphis area and carries approximately 60,000 vehicles daily. Many of those are trucks. As a major artery in the central U.S., I-40 has one of the highest truck traffic percentages in the United States. With so many trucks rerouted and delayed, the closure has stunted supply chains.
Unfortunately, the Memphis bridge closure won't be the last structural failure to impact critical roads and bridges. America's aging infrastructure is in dire need of repair, so more incidents like this, whether planned or unplanned, are going to have an effect on supply chains.
The State of America's Infrastructure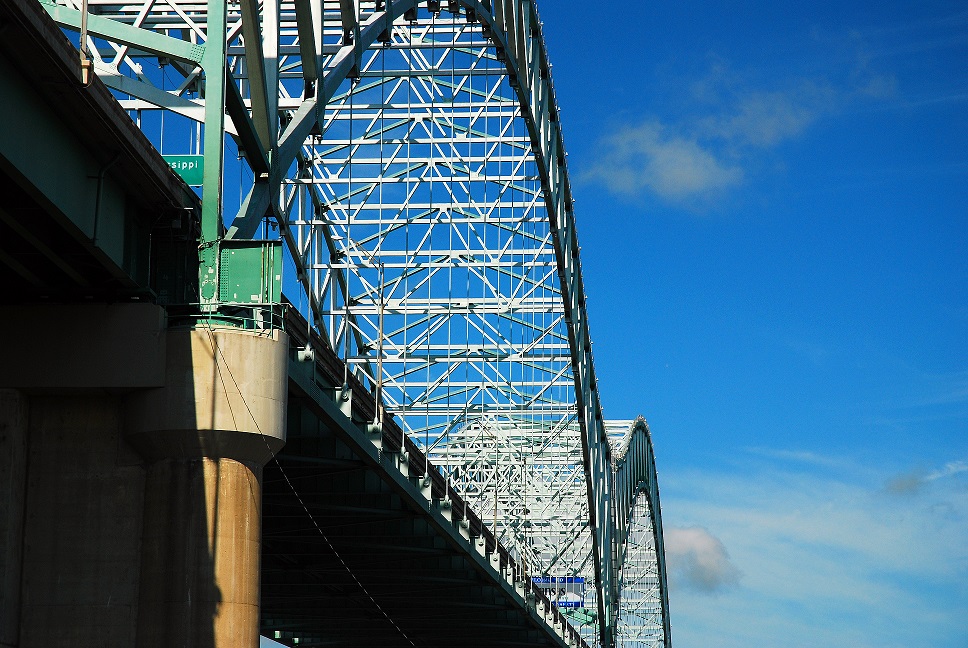 According to the American Society of Civil Engineers (ASCE) "2021 Report Card for America's Infrastructure," the country's infrastructure is struggling. As a whole, the ASCE gives it a C- grade. While that grade averages the grades of a number of infrastructure categories, the grades for bridges and roadways aren't far off, at C and D respectively.
The I-40 Bridge is representative of the state of America's failing infrastructure. Like most of America's bridges, the I-40 Bridge was designed for a 50-year lifespan and is rapidly approaching that marker. The first traffic crossed the I-40 Mississippi River Bridge in August of 1973 and construction of the bridge began in 1967, which means the materials have already passed the 50-year mark. So perhaps it's no wonder the structure cracked.
The I-40 Bridge isn't the only aging bridge in America. According to the ASCE, the average age of America's bridges is 44 years. Of the 614,387 bridges in the National Bridge Inventory, 42% of bridges in America have passed the 50 year mark, which means nearly 240,000 bridges have surpassed the average lifespan. The ASCE reports that currently, nearly 231,000 bridges are in need of repair and preservation work — and with an average age of 44 years, that number will only grow as time passes. These bridges are located in all 50 states, meaning America's infrastructure problem is both serious and widespread — and the I-40 Bridge closure is most certainly not an isolated incident.
Unfortunately, roadways are in even worse condition than bridges. While the Infrastructure Report Card gives bridge infrastructure a C grade, roadways received a below average grade of D. The ASCE reports that 43% of public roadways are in poor or mediocre condition — and that means a lot of repairs (and therefore, closures) are in order. The problem is only getting worse. The study also found that the number of vehicle miles traveled on roads in "poor" condition has risen from 15% to more than 17% over the last decade, which indicates these already poor roadways will degrade further and the dire need to repair them will only increase.
How Aging Infrastructure Impacts Supply Chains
The aftermath of the I-40 Bridge closure is a prime example of how America's aging infrastructure can negatively impact supply chains. After the crack was discovered, vehicular and barge traffic on and below the I-40 Bridge was shut down entirely. Hundreds of barges were held up on the Mississippi River, and trucks were rerouted to the even older I-55 Mississippi River Bridge. While one would reason the reroute would double traffic on the I-55 Bridge, a traffic data company found traffic increased by five times.
Together, the reroute time and congestion caused delays. According to the Arkansas Trucking Association, what was previously an eight minute drive from West Memphis, Arkansas, to I-240 on the I-40 Bridge became an 84 minute average drive across the I-55 Bridge. If trucks wanted to avoid the congestion on the I-55 Bridge, they'd have to drive an additional 85 miles to find another Mississippi River crossing either north of Memphis at the I-555 Bridge between Missouri and Dyer County, Tennessee, or south of Memphis at the U.S. 49 Bridge between Helena, Arkansas, and Mississippi.
With limited options for crossing the river, there was no efficient way to get around closure and no avoiding delays and added miles.
If the closure were brief, supply chains may have only felt minor impacts. But it's not. Although the waterway has reopened, as of publication date the bridge has not, causing greater bottlenecks the longer it's closed. The City of Memphis is doing all it can to repair the bridge quickly, but it's projected the repairs will take months.

With so many trucks traveling through this central artery, this means delays and disruptions to supply chains have reached far beyond Memphis. As trucks are on the road for longer, they miss delivery windows. And with the additional time on the road, companies began paying truck drivers a surcharge, raising transportation costs. But there are is also the cost of dissatisfied customers. As companies wait for manufacturing materials or for their goods to be delivered, customers are left waiting for their products and packages…and growing more disappointed by the day, not realizing these delays are out of the company's control.
These are the impacts of just one bridge closure. With the nation's roadways and bridges in such bad shape and the $115 billion increase President Biden's plan proposes to modernize roads and bridges in need of repair, additional closures are unavoidable. As closures and repairs inevitably grow in number, shippers must be prepared.
How to Keep Supply Chains Moving During Closures and Repairs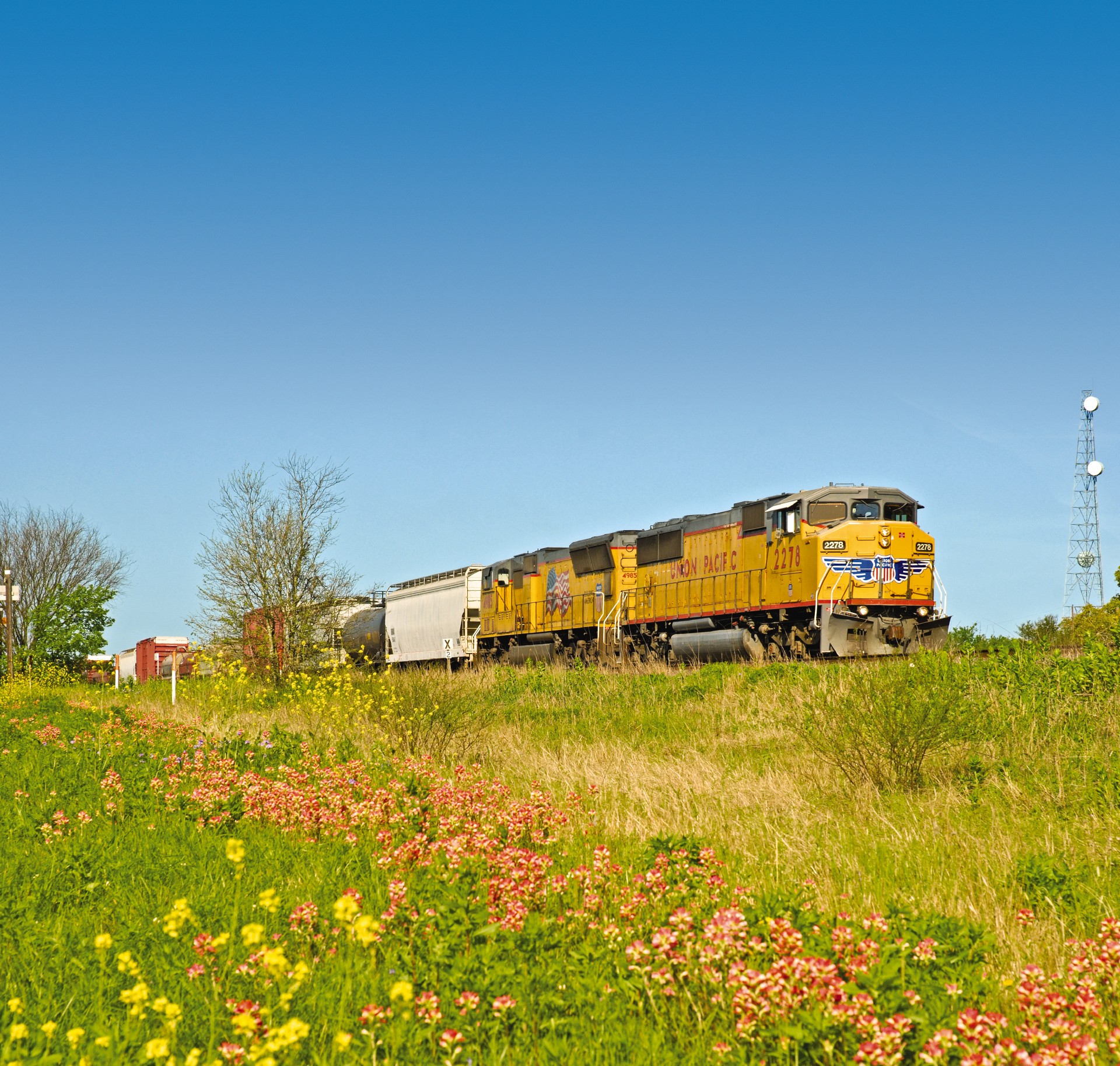 Roadway and bridge closures can bring both truck and barge traffic to a halt. To prevent these inevitable supply chain disruptions, shippers should have a plan in place. Fortunately, rail offers a viable alternative that is sustainable on several fronts.
Sustainable Infrastructure
When it comes to infrastructure, railroads fare far better than roadways and bridges. The ASCE gives railroads a B grade, the highest grade in its 2021 Infrastructure Report Card. However, the ASCE's rail category lumps freight and passenger rail into a single category. If freight rail stood on its own, its grade would likely be higher.
Here's why: The overwhelming majority of America's freight railroads own, build, maintain, operate and pay for their infrastructure and do not rely on government assistance. Passenger rail, on the other hand, requires federal funding for maintenance, leading to a $45.2 billion back log of needed repairs. Given that data, it's safe to reason that freight railroads would earn an A if not grouped into the same category as passenger rail, putting it far and above the grades for roadways (D) and bridges (C).
Freight railroads take infrastructure very seriously, as demonstrated by the significant investments they make in keeping their networks in safe operating condition. Between 1980 and 2020, America's freight railroads spent nearly $740 billion on capital expenditures and maintenance expenses. That translated to an average of approximately $25 billion a year or $260,000 per mile. Because freight railroads maintain their own infrastructure rather than relying on taxpayer dollars, they are better maintained and don't face the risk of failure or closures that are a reality for roadways and bridges. While railroads aren't immune to weather events and other disruptions, typically they are able to get traffic moving again in a matter of hours or days instead of weeks or even months. This makes for a more sustainable transportation solution now and into the future.
That's good news for shippers, but it's also good news for communities and taxpayers. Because a single rail car can typically carry 3-4 trucks worth of cargo, a single train can take 300 trucks off the road – thereby lessening congestion on already overcrowded highways, reducing wear and tear on bridges and roadways, and easing the burden on the taxpayers who pay to maintain them. All at once, rail lessens damage to America's roadway and bridge infrastructure while providing a solid one on which shippers can rely.
Environmental Sustainability
In addition to being reliable, railroads are also the most environmentally responsible way to ship freight by land. On average, railroads are three to four times more fuel efficient than trucks on a ton-mile basis. Railroads can move one ton of freight more than 480 miles on a single gallon of fuel, generating a carbon footprint up to 75% less than trucks.
According to the Association of American Railroads (AAR) Freight Railroads & Climate Change Report:
Railroads account for 40% of U.S. freight but only 2.1% of U.S. transportation-related greenhouse gas emissions
On a gross ton-miles per gallon basis, rail fuel efficiency in 2019 was up 82% since 1980 and up 17% since 2000.
If 10% of the freight shipped by the largest trucks were moved by rail instead, greenhouse gas emissions would fall by more than 17 million tons annually. That's the equivalent of removing 3.35 million cars from our highways or planting 260 million trees.
Railroads continue to invest in sustainable technology to improve freight car designs and leverage fuel-efficient locomotives that reduce energy consumption, pollution and greenhouse gas emissions, which means they're green and getting greener. They are also committed to addressing climate change. All seven Class I Railroads are participating in the Science Based Targets Initiative (SBTi), an international collaboration focused on limiting global warming to less than two degrees Celsius.
Sustainable Supply Chain Solution
The Memphis I-40 Bridge closure revealed supply chain vulnerabilities for both trucks and barges. When the waterway shut down, it was estimated that every barge taken off the shipping route added 70 trucks to the roadways. Considering that hundreds of barges were held up during the closure, the impacts on roadway congestion and therefore delivery times is significant. But turning to trucks as a solution is also problematic for another reason: Trucks are in short supply. Even if shippers can find a truck alternative, tight capacity means they're going to pay a premium for it.
While trucks and barges are vulnerable to closures due to infrastructure repairs and improvements, railroads aren't. Railroads offer a more sustainable supply chain solution on many fronts, including reliability, simplified logistics management and cost.
On-time delivery without supply chain disruptions. Freight railroads are more reliable than ever thanks to Precision Scheduled Railroading, which has resulted in a more fluid, assembly line and conveyor-belt-like network that maximizes capacity and minimizes disruptions.
Economies of scale and simpler logistics management. Trains can help shippers leap the logistics hurdle of shipping in large quantities. Freight railroads can move 3 to 4 truckloads in a single rail car, which means just one train can ship the same amount as roughly 300 trucks, greatly simplifying logistics management. Even if you're converting shipments from barge, rail offers less complexity than truck. For instance, a barge carrying approximately 1,750 tons of cargo can be loaded into 16 rail cars versus about 70 tractor trailers.
Comparable (or lower) costs. Rail shipping rates are comparable to barge rates and are generally lower than shipping by truck, especially over long distances. And when you plan ahead to ship by rail, it reduces your exposure to the high costs associated with expedited truck shipping.
Accessibility. Even if the shipment's origin or destination aren't rail served, rail is still accessible with the help of transloading and intermodal. For those affected by the I-40 Bridge closure, West Memphis Transload is positioned to transload shipments in the Memphis area.
Freight railroads have been operating in the United States for more than 150 years – and they're here to stay. When you're looking for a sustainable shipping solution, especially as the nation faces at least a decade of infrastructure improvements ahead, rail is an option worthy of consideration.
Learn More
To learn more about how you can ship by rail, get in touch.
Related Articles