Things at work were going along so smoothly – your supply chain was humming along without disruption and you'd finally perfected all of your processes. And then the news came: You have to cut transportation costs. What?
You're not surprised to hear it — trimming costs isn't a radical idea — but you are left with one big question: How?
If answering this question seems overwhelming, we have good news for you: You have options. Let's look at a few.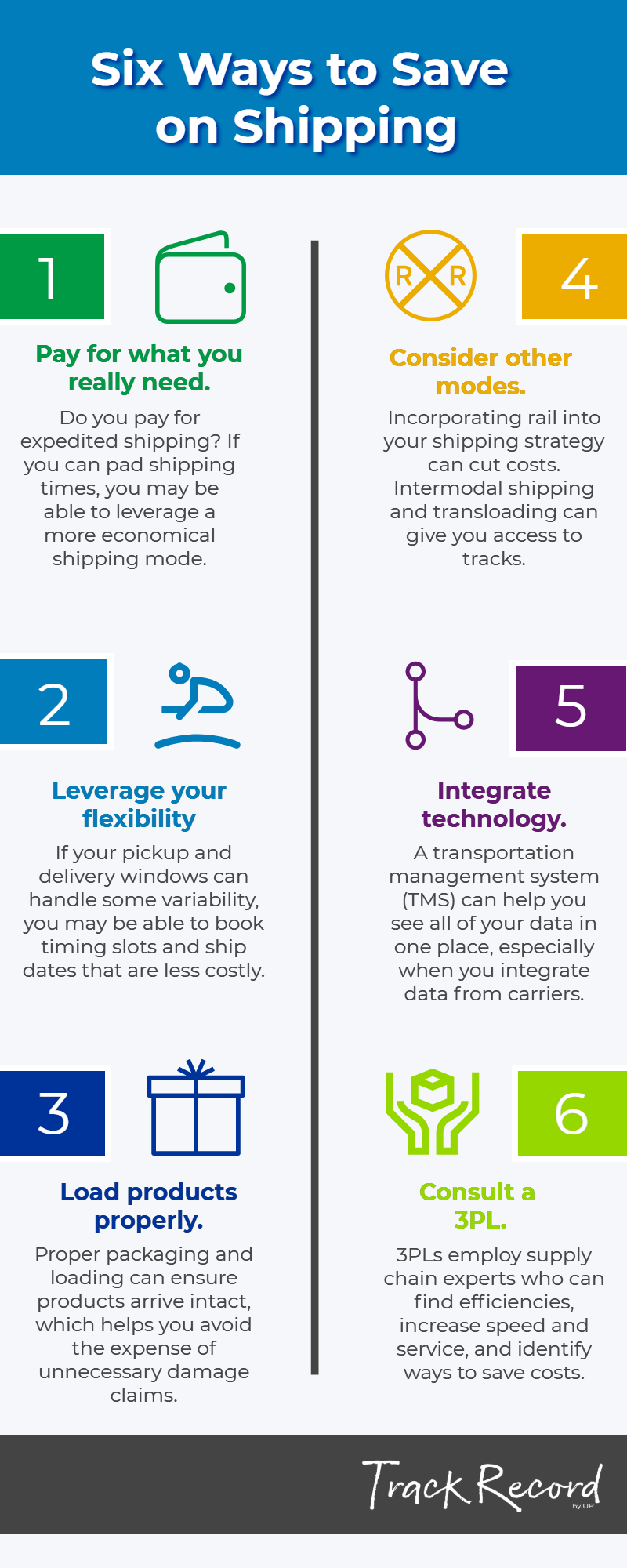 1. Pay for what you really need.
If you leverage trucks to ship your products, do you pay for expedited service? If so, that could be one area in which you can cut costs. Sure, if your customer requires Just-in-Time (JIT) shipping or has strict delivery window requirements, expedited trucking may be worth the price. But if not, is there a way around it?
If you're shipping in a JIT environment, you're not out of luck. Look at various ground options, or even consider air and see how the costs compare.
The questions to ask: Can you pad your shipping times and leverage a more economical shipping mode? If not, have you weighed your ground and air options?
2. Leverage your flexibility.
If a little variability in your pickup and delivery windows is no big deal, use it to your advantage. You may be able to nab timing slots and ship dates that are less desirable to other shippers, and are therefore less costly.
The question to ask: Is one or two days of extra transit time worth a potential 15-20% cost reduction?
3. Load products properly.
If you want to keep your current transportation modes exactly the same, there is still a way to cut costs: take a careful look at how your products are loaded. Proper packaging and loading can ensure products arrive intact. What does that mean for your costs? It means you're avoiding the expense of unnecessary damage claims.
The question to ask: Are your packaging and loading procedures helping you avoid the cost of claims?
4. Consider other modes.
If you're willing to switch things up, considering different shipping methods can certainly cut transportation costs. Rail, for instance, typically offers a more economical way to ship freight long distances. If you currently rely on trucks, intermodal is one way to incorporate rail into your shipping strategy.
Intermodal shipping works like this: Products are loaded into intermodal containers at your facility, then trucked to a rail yard. There, they are transferred to trains for the long haul. Then, they are transferred back to truck for final delivery. Intermodal containers can also be transferred to and from ocean carriers. Domestic intermodal containers have the same dimensions as OTR trailers, meaning they can be seamlessly transferred between transportation modes with zero additional handling, while your products stay packed safely inside all the while. What does this seamless transfer between conveyances mean? You're getting the best of both worlds: the flexibility of truck and the economics of rail.
So why bother combining modes? Besides the environmental and capacity benefits, one intermodal train can replace 280 trucks, saving an estimated 20 percent on shipping costs. That savings is even higher– 40 percent – for liquid bulk shipments. Your transit time may be a little longer using intermodal, but the opportunity to reduce costs is significant. But don't take our word for it: Find out how much you can save using this Intermodal Savings Calculator.
If intermodal isn't right for your freight, consider transloading. Similar to intermodal, transloading allows products to be transferred between trucks and trains so that an economical rail solution can be used for the long haul. Compare the two to get a feel for what's right for your products.
When considering switching to rail (also known as "modal conversion"), one rule of thumb to follow is looking at your volumes for the year. Any consistent volumes are a great candidate for modal conversion, leaving surge volumes to be handled by truck.
The question to ask: Can you combine modes to leverage a more economical shipping method?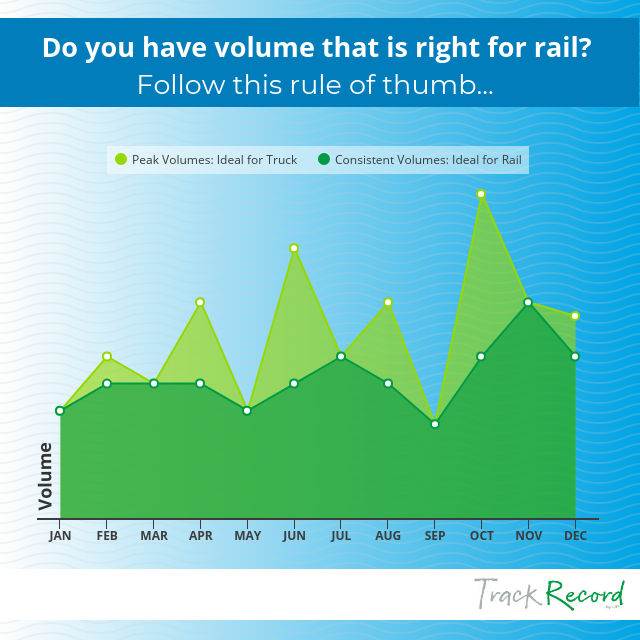 5. Integrate technology.
Another option is to leverage technology to make the most informed decisions about your supply chain. A transportation management system (TMS) can help you see all of your data in one place, especially when you establish APIs with your carriers.
What's an API, you ask? API stands for "application programming interface," which is a fancy way of saying you can integrate data from other systems into your TMS. Doing so can yield all sorts of insights. In the transportation world, it can mean faster transportation booking and fewer inaccuracies – and of course reduced costs, too. With transportation optimization software, you may even be able to test shipping scenarios before booking, allowing you to select the most cost effective option. Check out the Union Pacific Development Center to learn more about how APIs can benefit rail shippers.
The question to ask: Can you digitize your supply chain in a way that helps you reduce costs?
6. Consult a 3PL.
Just as investing in technology can ultimately help you reduce transportation costs, so too can a Third-Party Logistics Provider (3PL). If you're a large shipper, you may have a whole team of people devoted to streamlining your supply chain. But if you're a smaller company, you may not have the resources for in-house experts. That's where 3PLs come in. These companies are in the business of employing supply chain experts who can find efficiencies, increase speed and service, and, ultimately, identify opportunities to save costs. To get a feel for what 3PLs can do, check out our friends over at Loup Logistics.
The question to ask: Do you have sufficient resources to truly focus on supply chain success – and could a 3PL offer value?
Ready to get started?
If you want to learn more about your options to cut transportation costs or get other shipping and logistics tips, get in touch. We'd be happy to connect you with an expert!
Related Articles: