Mike Kisser is an IT professional by day and a rail fan by night. His very first love was his HO scale train layout, and a peek in his basement reveals a vast expanse of model trains. Mike's wife, Andrea Mercatante, admits she doesn't know a GP35 from an SD80 locomotive; she just happened to marry a rail fan, which spurred her own love of trains. Although he is an IT Director at a local university and she practices medicine at an internal medicine clinic, they are also the co-founders of Railstream, a website that live streams video of trains to the delight of rail fans worldwide.
While their love of trains may differ slightly, this husband and wife team makes the perfect pair to operate Railstream. With a 20-year background in IT focusing on audio and video, Mike handles the "tech" (including camera installations), while Andrea handles the customer service and accounting. Today, Railstream has 30 live cameras in 22 locations featuring 15 different railroads and seeing 1200-1300 trains per day — all operated by two people who love trains.
It Started with an Idea and a Handshake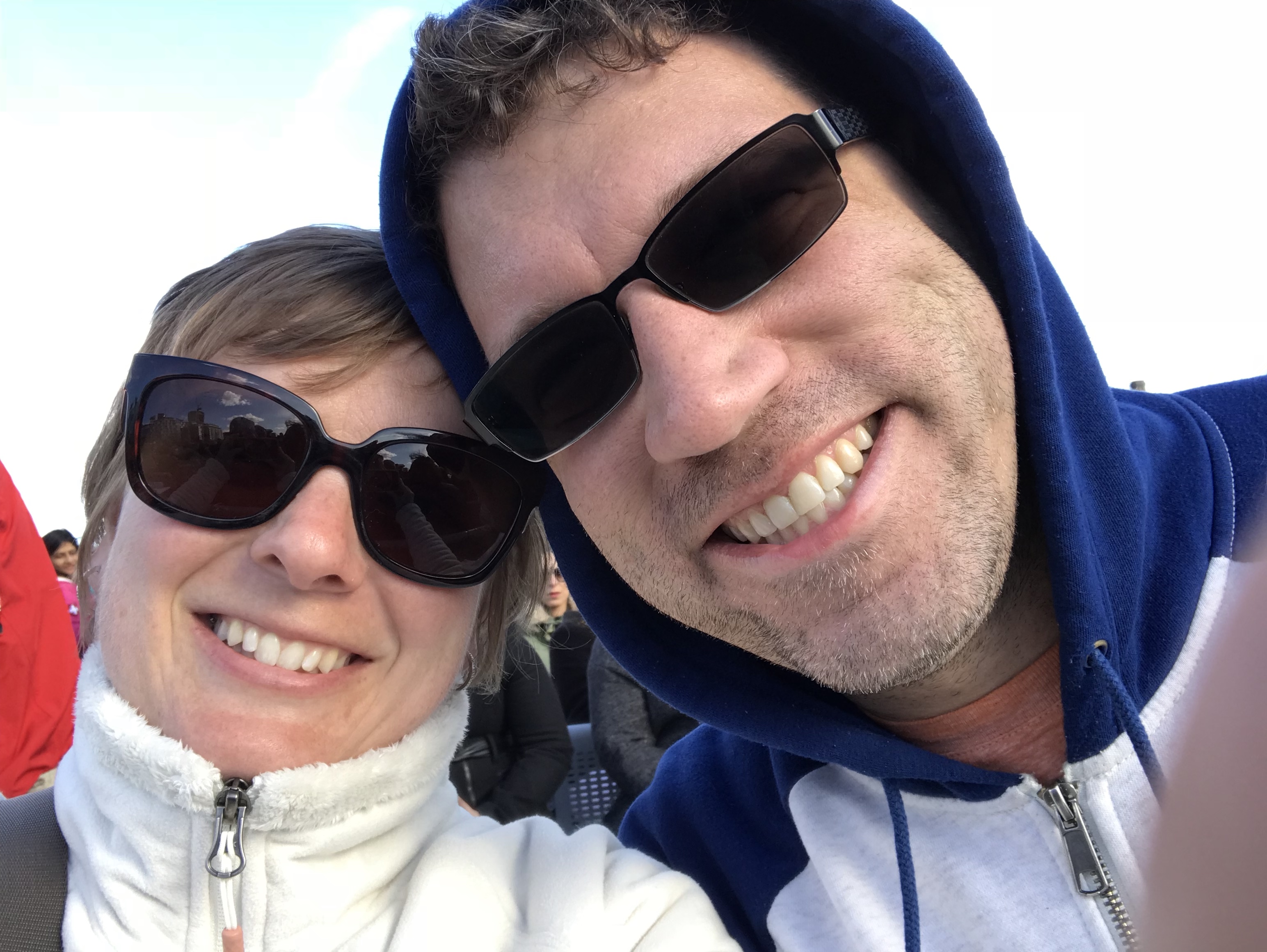 The founding of Railstream dates back to 2011. One of Mike's favorite railfanning sites is in Fostoria, Ohio, but he couldn't visit as much as he liked. That's when the IT and rail fan sides of his brain met to form a brilliant idea: Could they put a camera there so he could watch trains remotely? After thinking it over for a few months, he approached a local business owner in Fostoria and asked how he felt about hosting a camera. Rail fans often visited the business owner's establishment, and since he appreciated their business, he was supportive. A handshake and an installation later, the first Railstream railcam went live. Mike and Andrea soon learned other rail fans wanted to watch trains from their homes, too, as fan mail (or rather, email), poured in.
"Our goal, even from day 1, is to bring the highest video quality railcams to rail fans throughout the world," Mike said. "We recognize there are rail fans who are homebound or just don't have the ability to travel around the country to rail fan. With this in mind, we do everything we can to make our site/cameras the next best thing to sitting trackside. We even include sound and scanner feeds to most of our locations, so rail fans can keep an eye and ear on the action. If only we could find a way to recreate that diesel smell..."
As Railstream has grown, Andrea and Mike have brought in the help of friends to scout new camera locations, monitor cameras and perform maintenance. "We have to give a big shout out and thank you to our wonderful hosts! They have opened up their homes and businesses to us and have supported us as Railstream grows and evolves," Andrea said. "Whether it's wiping off the camera lens or giving the fans a wave before work, our hosts are always available to keep the cams in tip-top condition. We could not have made it this far without their support. And of course, we can't forget to thank our fans! Between camera suggestions, site feedback, and social media posts, our fans have helped put Railstream on the map."
A Growing Network of Railcams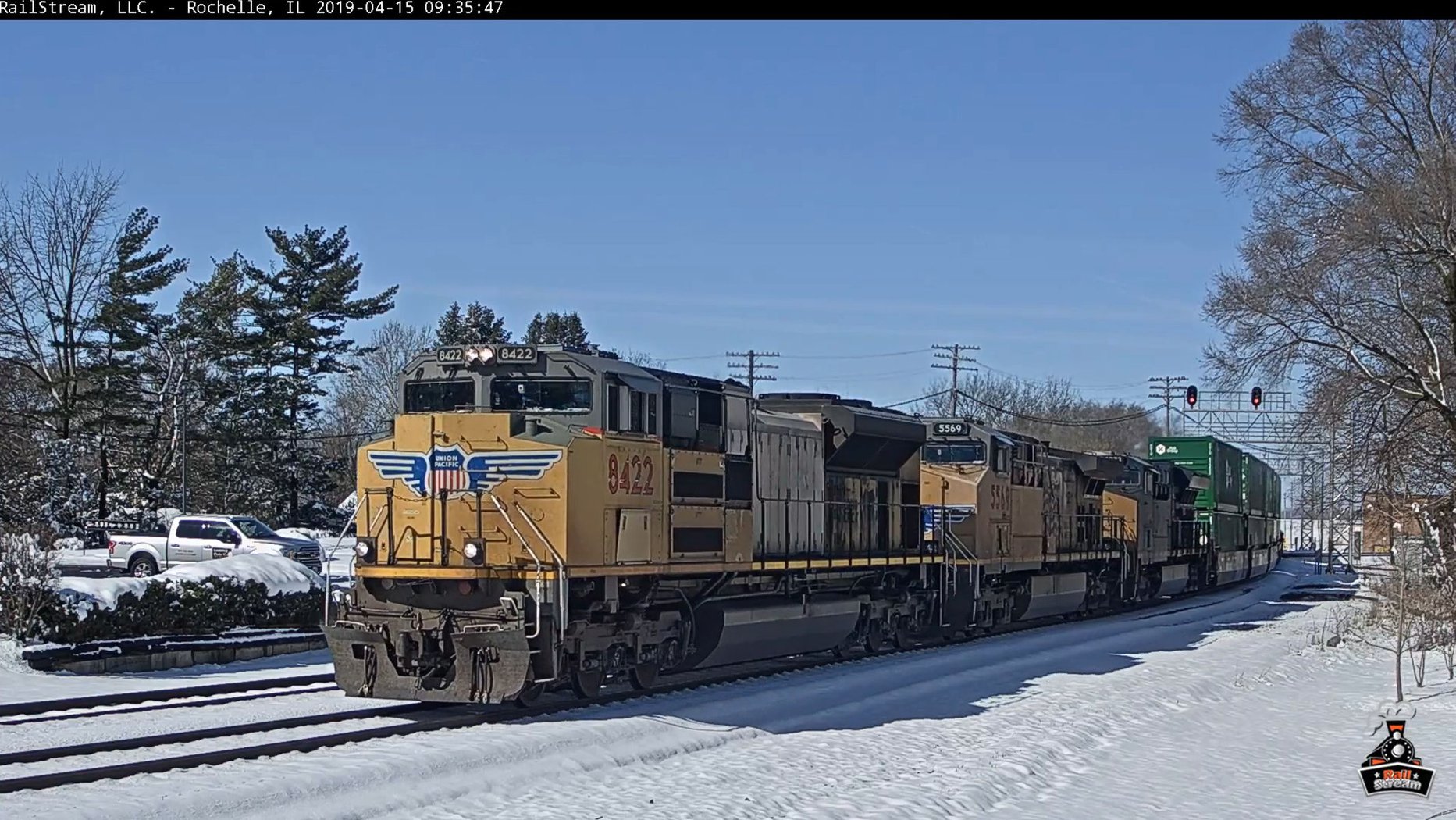 Railstream has come a long way since the early days. Today, all of the site's cameras are in HD or Ultra HD, and the number of railcams keeps growing.
Most of the site's new locations come from rail fan suggestions or spots Mike and Andrea see on their own railfanning road trips, and Railstream's location scout, Ron, fields these requests. But operating the site doesn't come without its challenges. Most are bandwidth related: As Railstream becomes more popular, Mike and Andrea have had to upgrade their connection with their internet service provider. "It sounds simple, but it is a several-months-long process," Mike said. Mother Nature is a challenge, too. For instance, hurricane damage delayed the installation of the Rosenberg, Texas, camera for months. And the Coal City, Illinois, railcam has survived two tornadoes.
Despite the challenges, Railstream has celebrated several milestones, including:
Being the first rail fan website to have a full motion railcam with audio.
Installing pan, tilt, zoom (PTZ) cameras in a handful of locations.
Installing cameras with stereo audio in their Chesterton, Shenandoah Junction, and Northwood (aka Vickers) locations
Releasing Roku, Amazon Fire Stick, Apple TV apps that allow Engineer-level members to watch on their big screen TVs
Establishing a three-tiered membership program: Fireman (free, with access to 9 live cameras), Conductor (access to 13 live cameras) and Engineer (access to 30 live cameras)
Having members from every continent except Antarctica (because "apparently penguins aren't big train enthusiasts," Andrea joked)
Receiving a thank you from NASA in an article published in The Meteoritical Society Journal for providing footage of a meteor the Chicago camera caught in January 2018 that assisted with their analysis of the meteor.
Moving 3TB of video traffic daily on their website, which translates to 280 days of "play time" each 24-hour period — all done through Mike and Andrea's basement office.
The Joy Behind the Cameras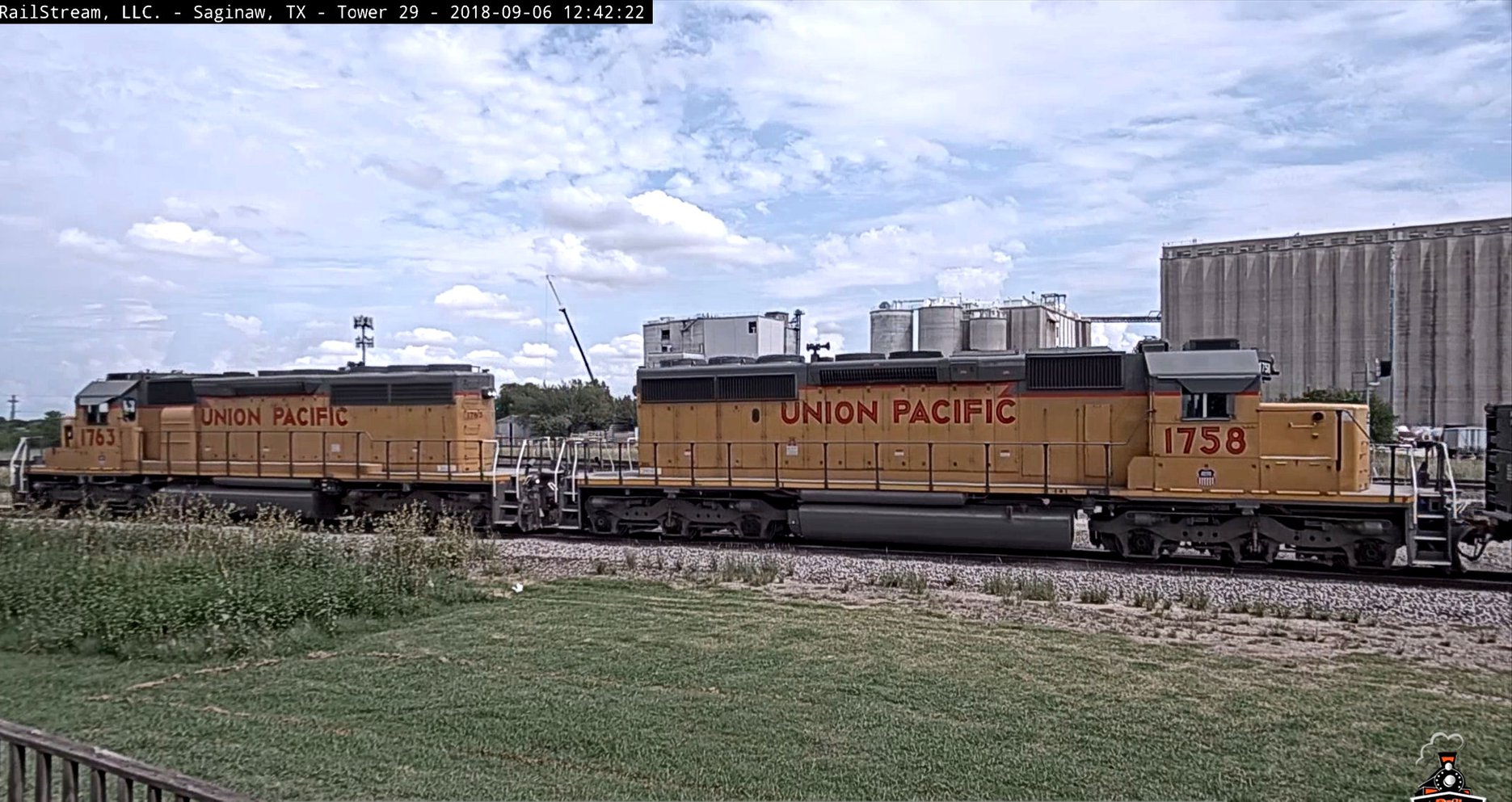 Beyond the numbers, Railstream has made an impact on the lives of its viewers.
A few years ago, two rail fans, Richard from Ohio and JoAnn from New York, found more than trains on the Railstream website: They found love. "Richard and JoAnn bumped into each other in our chat room. They started chatting about trains and the different railcams they liked and soon discovered they had more in common," Andrea explained. "The distance was no match for their connection: Richard moved to New York and proposed to JoAnn."
Not everyone finds love on the Railstream site, but many do find a profound connection to their hobby that improves their quality of life. Many of the site's fans can't watch trackside due to health reasons, and Railstream allows them to continue to experience the joy of watching trains in their own homes. "We get a lot of 'thank yous' from these fans as our website allows them to continue to enjoy a hobby that they love so much," Andrea said. "One of the stories that touched our hearts the most is that of our member, G.K. He was a full-time caregiver for his wife who had ailing health. They used to rail fan together before she became ill. He personally thanked us for giving him the chance to rail fan with his wife again."
Andrea and Mike get other positive feedback, too. "The best comments are the ones about how the cameras bring back memories and how the site allows them to enjoy the railfanning hobby," Andrea said.
Railstream cameras also help friends and family keep tabs on each other. Some members use the site to track loved ones as they ride Amtrak. "Another comment that stands out was from a mom with a young son who has autism. She said that her son needs almost constant supervision and she worried when she left him alone to use the bathroom or to shower. After finding our site, she doesn't worry as much because he's very content to sit and watch trains," Andrea said. "But one of the funniest comments was one from a railfan wife. She told us she was thankful for the site because she knew her husband is now too busy watching trains to get into trouble!"
Andrea said the beauty of Railstream is that it allows rail fans of all ages and abilities to enjoy trains. "You can be a railfan newbie, or retired railroad engineer...all are welcome!" she said. "Our fans use the site in different ways. Some use it to see what is coming up at their local rail fan hotspot, others use it for inspiration for their model railroads. We even have a member who watches late at night because she is an insomniac and trains soothe her!"
Of course, true to the origins of Railstream, Mike and Andrea get personal satisfaction from the railcams, too. Mike's favorite railcams are in Durand, Michigan. "I used to spend countless hours railfanning there as a kid," he said. "I'm still friends with a group of rail fans I met there over the years."
For Andrea, it's a tie between Shenandoah Junction, West Virginia, and Rosenberg, Texas. "Aside from the great views, Shenandoah Junction is home to a confused rooster who likes to make noise throughout the day," she said with a chuckle. "Rosenberg is always fun because you can see young rail fans get excited when the trains are approaching."
A Labor of Love
At the end of the day, Andrea said Railstream is a labor of love. "Railstream is a family company. We run everything out of our basement and tend to customers and the cameras after our full-time jobs," she said. "When we started Railstream, we never imagined where it would take us, or who we would meet. We never realized the hearts that we would touch. We know we're not the biggest site around, but we make up for it with passion in our souls and love in our hearts."
Learn More
This is the second article in our live train cam series. Don't miss our articles on Virtual Railfan and Tehachapi Live Train Cams.
What's your favorite place to watch trains? Let us know — we may feature it in a future article!
Related Articles