The COVID-19 pandemic and shelter-in-place orders have many Americans looking for new ways to have fun...at home. If you love trains, you may be lucky enough to watch them in person while also remaining socially distant. But if you're looking for some at-home entertainment, here are seven ways you can break up the boredom.
Livestreaming Rail Cams
Did you know you can watch trains without leaving your house? Thanks to the internet, you can view live feeds of train tracks all over the United States and beyond. While some services do offer paid memberships, you can still access several sites for free. Try these to get your train fix right from your couch!
The Great Race to Promontory
The Great Race to Promontory started with the signing of the Pacific Railway Act of 1862 by President Abraham Lincoln when the Central Pacific Railroad of California was authorized to build a line east from Sacramento and the Union Pacific Railroad Company was authorized to build west from the Missouri River. The two lines would eventually connect at Promontory Summit, Utah, on May 10, 1869, making the dream of a transcontinental railroad a reality.
Union Pacific's Great Race to Promontory website lets you pick your start, then read the stories of the communities that were changed by (and in some cases, created by) the railroad as you "travel" along the line toward Promontory Summit and the driving of the Golden Spike.
https://www.up.com/goldenspike/index.html
Union Pacific Museum Curator's Corner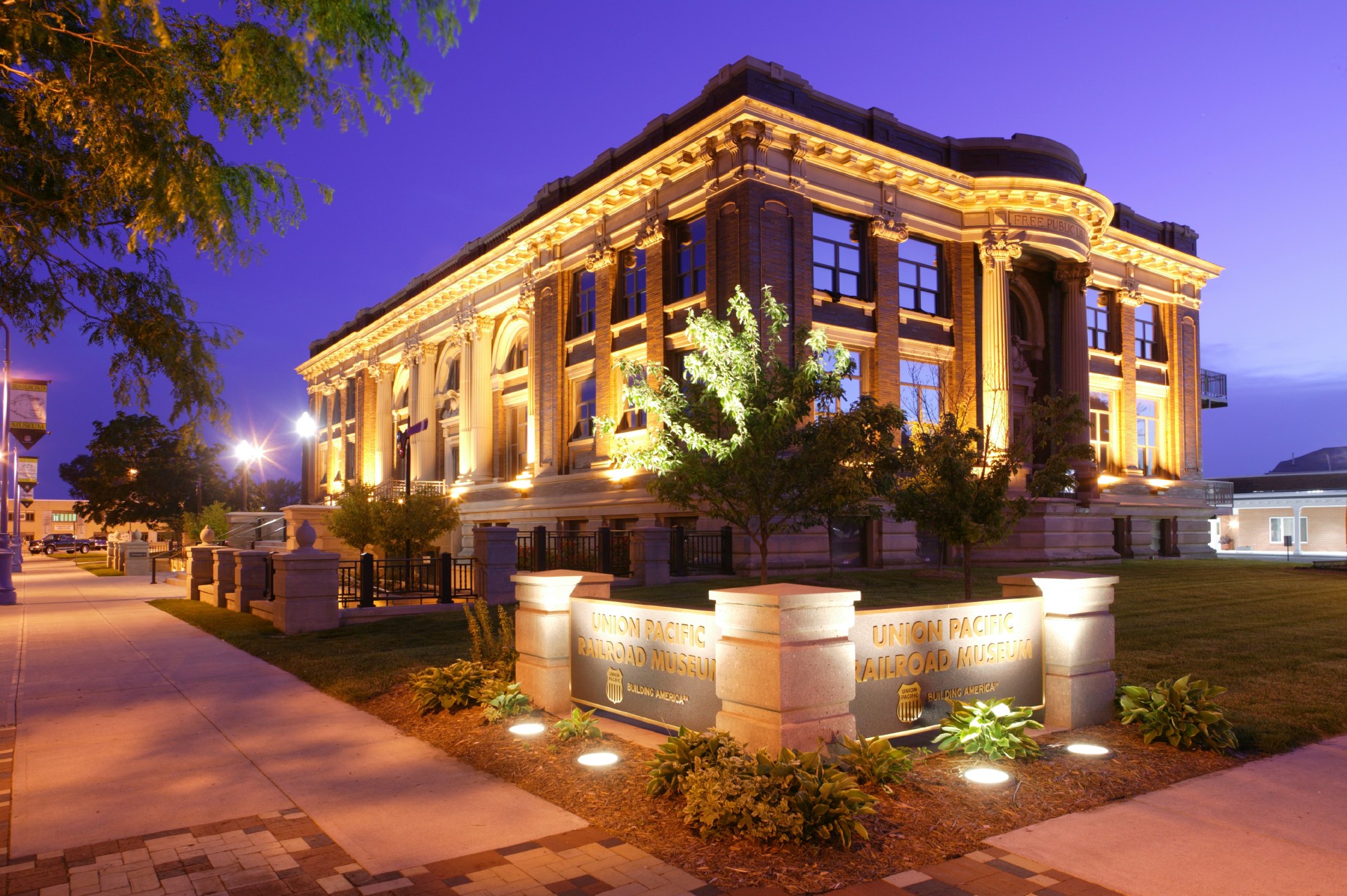 The Union Pacific Museum's "Curator's Corner" houses a collection of stories about moments in railroad history. Topics range from the origin of the blue and white striped engineer's cap, construction of the Summit Tunnel (one of the longest, most challenging tunnels through the Sierra), and Union Pacific's 1929 Gold Coast baseball team.
http://www.uprrmuseum.org/uprrm/exhibits/curators-corner/
Interactive Rail Lingo Glossary
You may be a rail fan, but do you know the language of the railroad? Test yourself with this interactive rail lingo glossary (for the best viewing experience, be sure to use Chrome as your browser). Or, check out the static versions:
https://www.up.com/customers/track-record/tr072319-interactive-rail-lingo.htm
Railroad Ringtone
If sheltering in place has you making more phone calls than usual, have a little fun with your ringer! Download and install the "Great Big Rollin' Railroad" ringtone.
https://www.up.com/aboutup/funstuff/ringtones/index.htm
Union Pacific History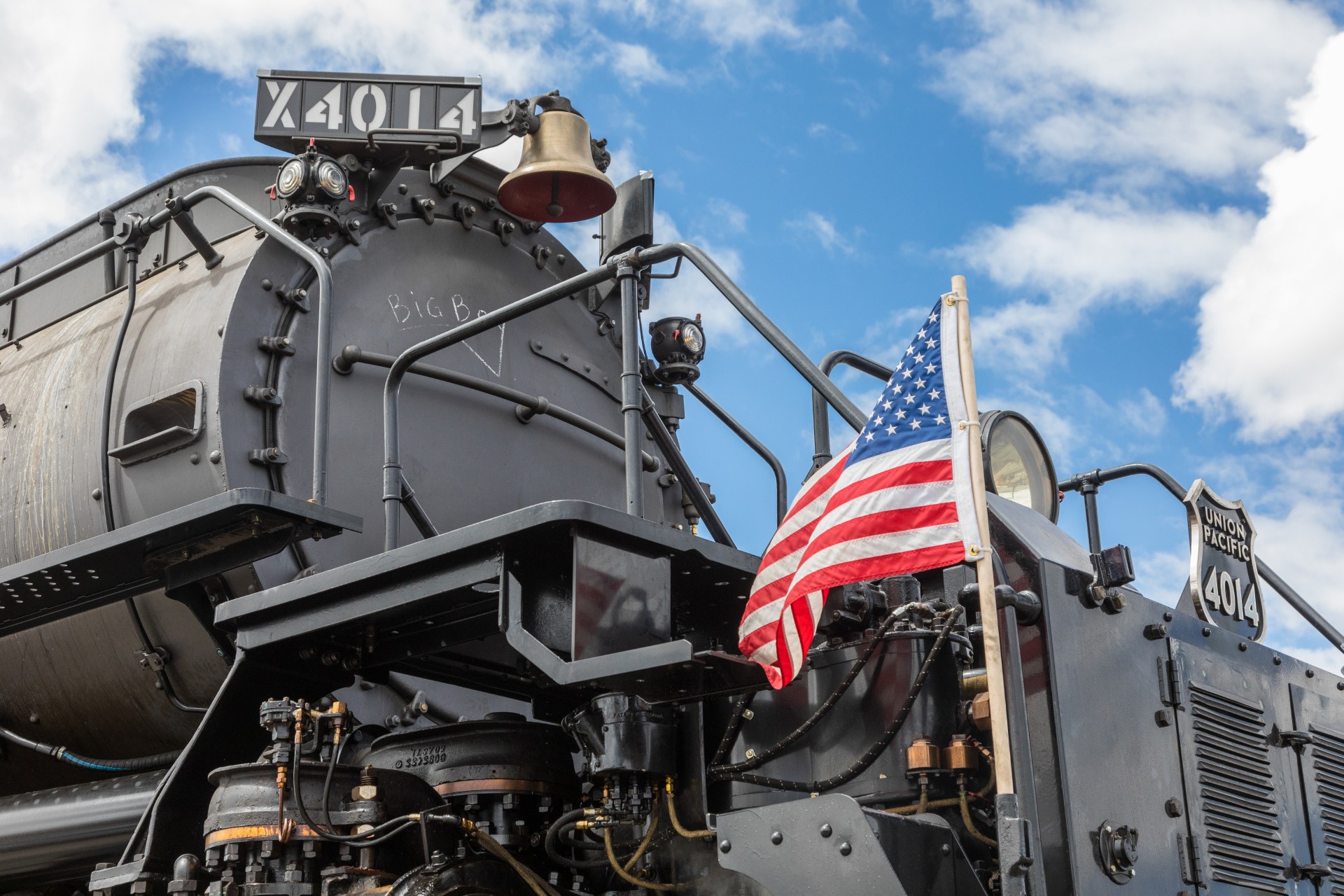 If you're a history buff, check out Union Pacific Railroad's History page, where you can learn about Union Pacific history and chronologies, historical equipment, the history of the Union Pacific logo and more. Speaking of history, don't miss the Union Pacific Steam page.
https://www.up.com/aboutup/history/index.htm
Operation Lifesaver Materials
Operation Lifesaver's free digital library of resources helps raise awareness about the importance of rail safety. If you like to take pictures of trains, consider searching by audience and selecting "photographers" for some great reminders about how to conduct your hobby safely.
"Are You a Rail Fan?" Quiz
If you've read this far, it's safe to say you probably are a rail fan! But how big of a rail fan are you? Check out this list and see how many apply to you. To make it into a quiz, give yourself 1 point for every yes, and 2 additional points for every time you get "bonus points." Tally your points and see which category you fall into:
1-10 points: "Trains are pretty cool."
11-20 points: "I like trains more than the average rail fan."
21-30 points: "Trains are my life!"
https://www.up.com/customers/track-record/tr181120_rail_fans.htm
What's Your Favorite?
What is your favorite source of railroad fun? Let us know.
Related Articles