Have you ever wondered how large, heavy freight like military tanks, tractors or wind turbines ship by rail? While big, unwieldy items like these may seem tough to handle, railroads can find a way. It's not uncommon to see military equipment, farm equipment and other machinery ship by rail. Referred to as "dimensional loads," railroads can customize shipping solutions for all types of high, wide and heavy freight.
What Is a Dimensional Load?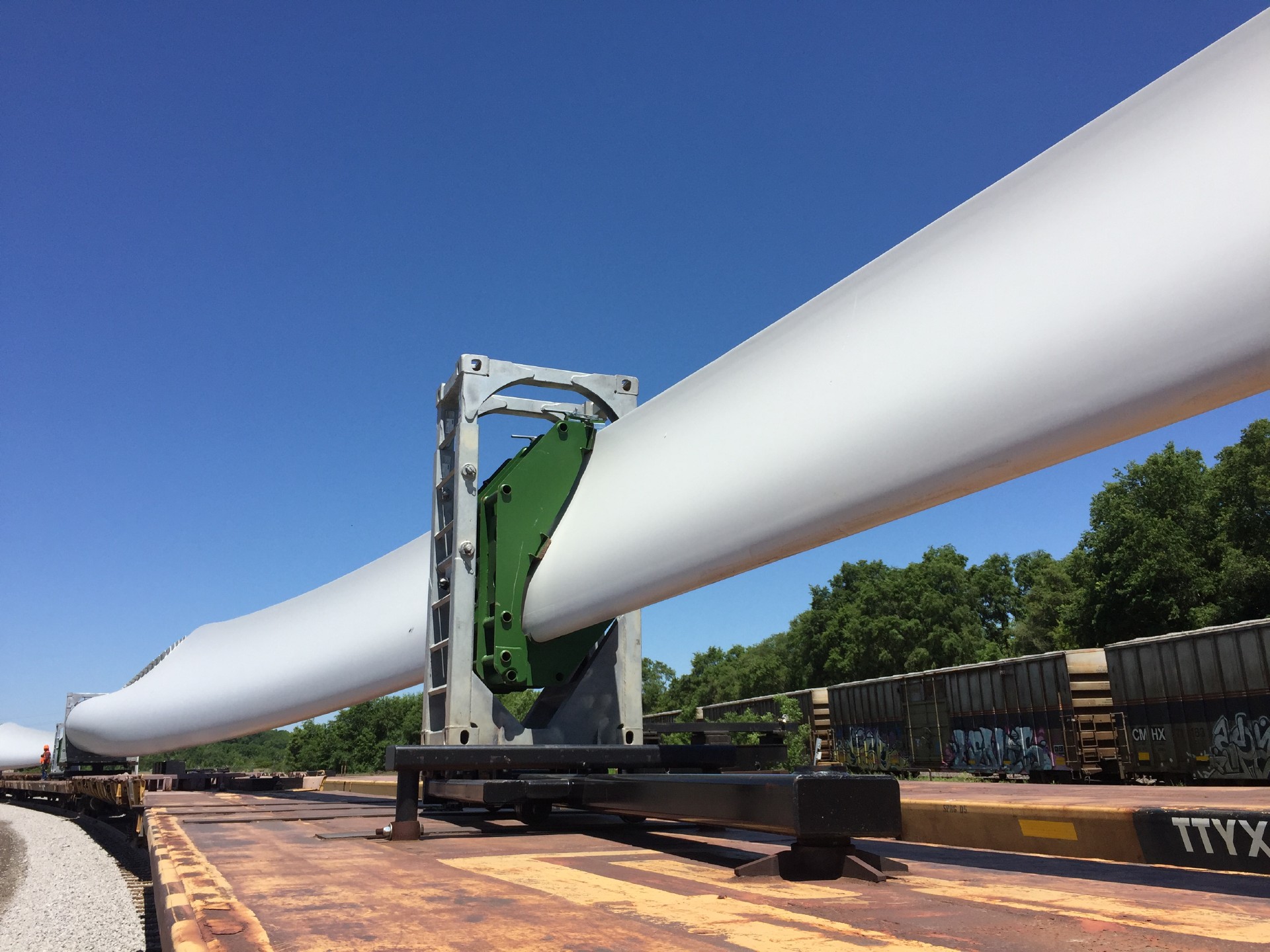 When freight (i.e., a "load") is larger or heavier than a typical shipment it's referred to as a "dimensional load." That's because the "dimensions" put them in a special shipping category. In general, dimensional loads:
Are wider than 11 feet
Are taller than 17 feet above the top of the track
Extend past the end of the rail car
Weigh more than 220,000 pounds (110 tons)
Because dimensional loads are often determined by their size, they are also referred to as "high-wide shipments."
Why Are Dimensional Loads in Their Own Category?
Trains are ideal for shipping large volumes of heavy freight. So what makes dimensional loads different? When freight shipments are taller, wider or heavier than a typical shipment, it may require special accommodations like:
Customized loading or securement
Additional handling and/or crews
Special routing and railroad clearance
What Types of Oversized Freight Can Ship by Rail?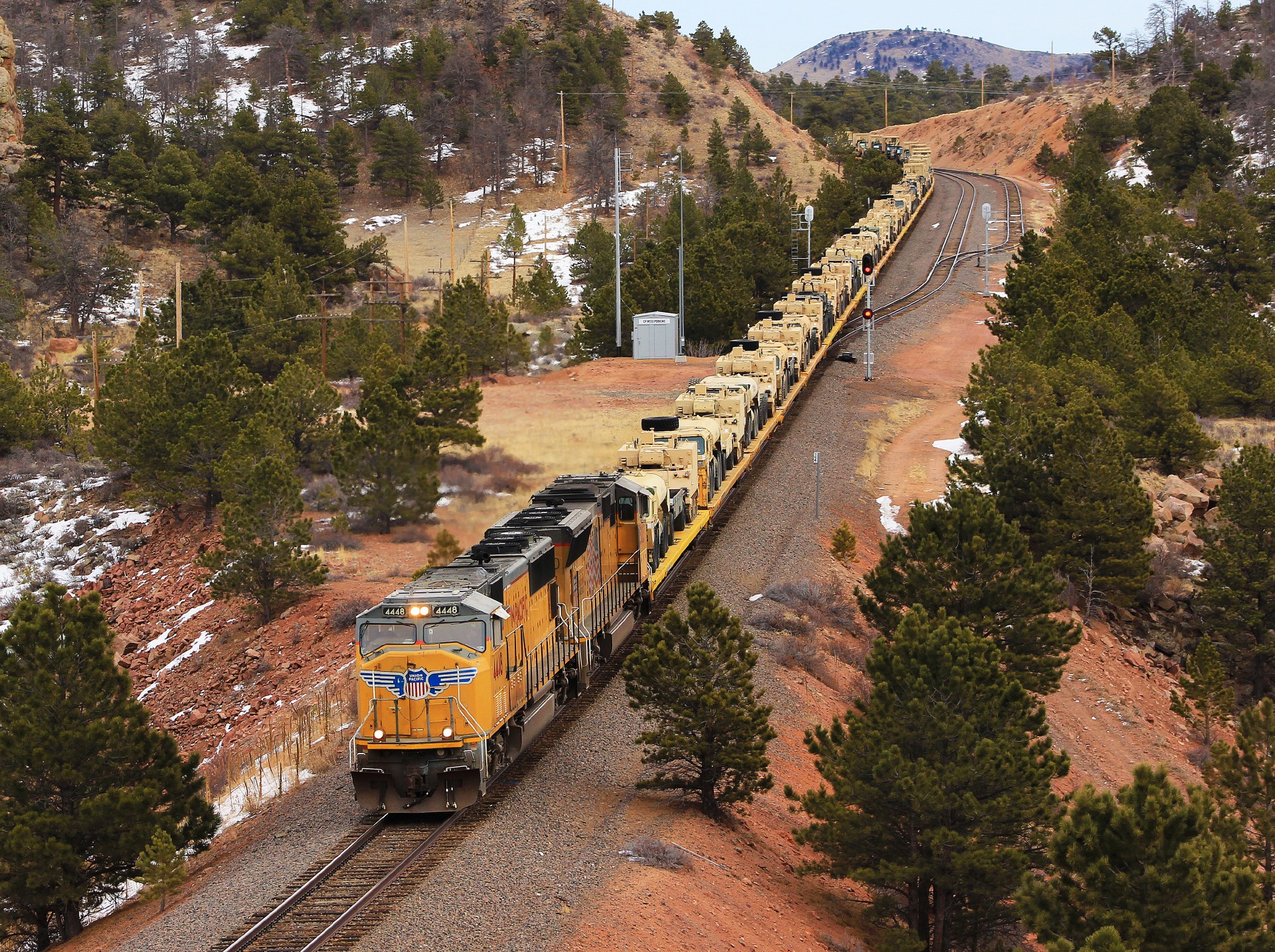 The types of large, heavy freight that can ship by rail include:
Military equipment like tanks, Humvees, HEMTT Wreckers, and M88 Hercules Recovery Vehicles
Heavy construction machinery like excavators, backhoes and loaders
Farm equipment, like tractors and combines
Long and heavy metal materials like industrial parts, heat exchangers, bridge girders and rails for railroad tracks
While these are some of the most common dimensional loads, railroads can customize a solution for most shipments.
How Does Oversized Freight Ship by Rail?
Most dimensional loads ship on flatcars. Flatcars have a flat, horizontal floor that is mounted on a pair of trucks. Flatcars are open to the elements — they do not have sides or a roof like other rail cars — which makes it easier to ship freight of varying shapes and sizes. Flatcars also offer several ways to secure freight, including stakes and tie-down points. The versatility of flatcars makes them ideal for unconventional shipments.
When dimensional shipments are exceptionally heavy or hang over the ends of a flatcar, idlers are required. What is an idler? Idlers are empty rail cars placed between loads to prevent one load from interfering with another.
Examples of Oversized Rail Shipments
Dimensional loads come in all different shapes and sizes – literally. These examples show just how diverse dimensional shipments can be.
Wind Turbines
Wind turbine components are prime example of how very long freight can ship by rail. On average, a wind turbine blade is 190 feet long, and turbine towers are even bigger, at 295 feet tall. Just how tall is that? Picture the Statue of Liberty, which is about the same height.
When wind turbines ship by rail, clearance and mechanical teams analyze the dimensions and specifications of each shipment to identify the safest route and ensure each loaded car can clear every turn or potential obstruction along the way. Union Pacific's Shipment Quality team also reviews the shipment for proper securement requirements established by the Association of American Railroads (AAR).
Learn more: How Wind Turbines Ship by Train
Military Equipment
Many types of military equipment ship by rail, including tanks, Humvees and other equipment. In fact, Union Pacific directly serves more than 25 military facilities and provides load planning, drayage, securement and specialized services to customize shipments as needed for a unit's requirements. Union Pacific ships military equipment across the country between military installations or to a port for overseas deployment.
Union Pacific has also helped expand rail service for the military. In the past, Fort Riley could only deploy about 100 rail cars each day. But after Union Pacific's Military Support Team, the Kansas City District U.S. Army Corps of Engineers and Fort Riley officials worked together to complete a $15 million, 33,000-foot track expansion project, Fort Riley can now deploy an entire brigade totaling 600 to 700 rail cars in less than two days.
Learn more: Proud to Serve the Military
Rocket Boosters
When NASA needed to ship rocket boosters from a manufacturing facility in Utah to Kennedy Space Center in Florida, they used rail to make it happen. The two massive rocket boosters consisted of 10 13-foot wide and 32-foot long segments weighing 180 tons each. In other words, the definition of a dimensional load.
To handle a shipment of this magnitude, Union Pacific Railroad used its proprietary 200-ton flatcars, which were specifically designed to handle this freight. But the size and weight of the booster segments weren't the only special aspects of the shipment. Because the aft segments of the rocket boosters are made of temperature-sensitive materials, the Union Pacific mechanical team retrofitted two of the flatcars with heating/cooling units to keep them at the optimal temperature of 75 degrees Fahrenheit.
For this train, Union Pacific placed buffer cars filled with 50,000 pounds of concrete to distribute the weight evenly across the train and ensure the rocket boosters arrived safely to Kennedy Space Center.
See the full story: Rockets by Rail
Freight of All Sizes Can Ship by Rail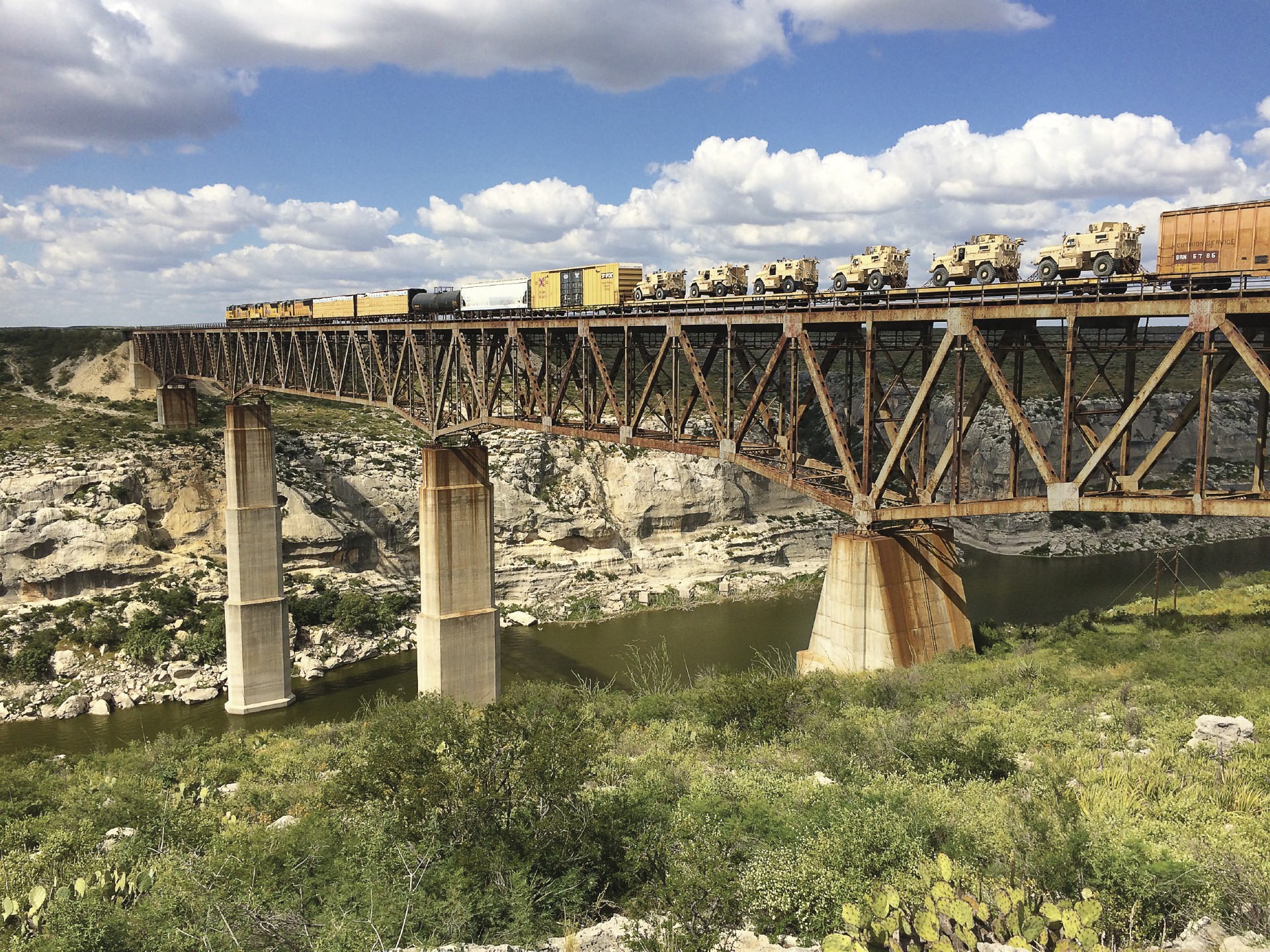 Whether you're shipping freight that is extra large or exceptionally heavy, railroads are experienced at finding ways to ship dimensional loads safely and efficiently.
Tip: Dimensional loads have specialized load securement requirements, so it's important to review them with the Shipment Quality team early in the shipping process.
Learn More
Do you need to ship high, wide or heavy freight? Get in touch. Or, learn more about shipping dimensional loads by rail.
Related Articles
"How to Ship Oversized Freight" Video