Are you worried about getting gifts in time for the holidays? You're not alone. Reports about supply chain bottlenecks have people concerned about the impact on their holiday shopping plans.
While supply chain congestion no doubt will — or likely already has — affected holiday shopping, the real question becomes: How did this happen?
Unfortunately, there isn't a simple answer.

Major factors like the pandemic, shifts in consumer purchasing patterns, labor shortages in the trucking and warehousing industries, and equipment shortages are all responsible in part for delivery delays. And while it's difficult to explain the intricacies of how these factors worked together to create the perfect supply chain storm, what can be explained is how, because of the relationship between the various links in the chain, a delay in one country can have a ripple effect on the other side of the globe.
What Are the Links in the Global Supply Chain?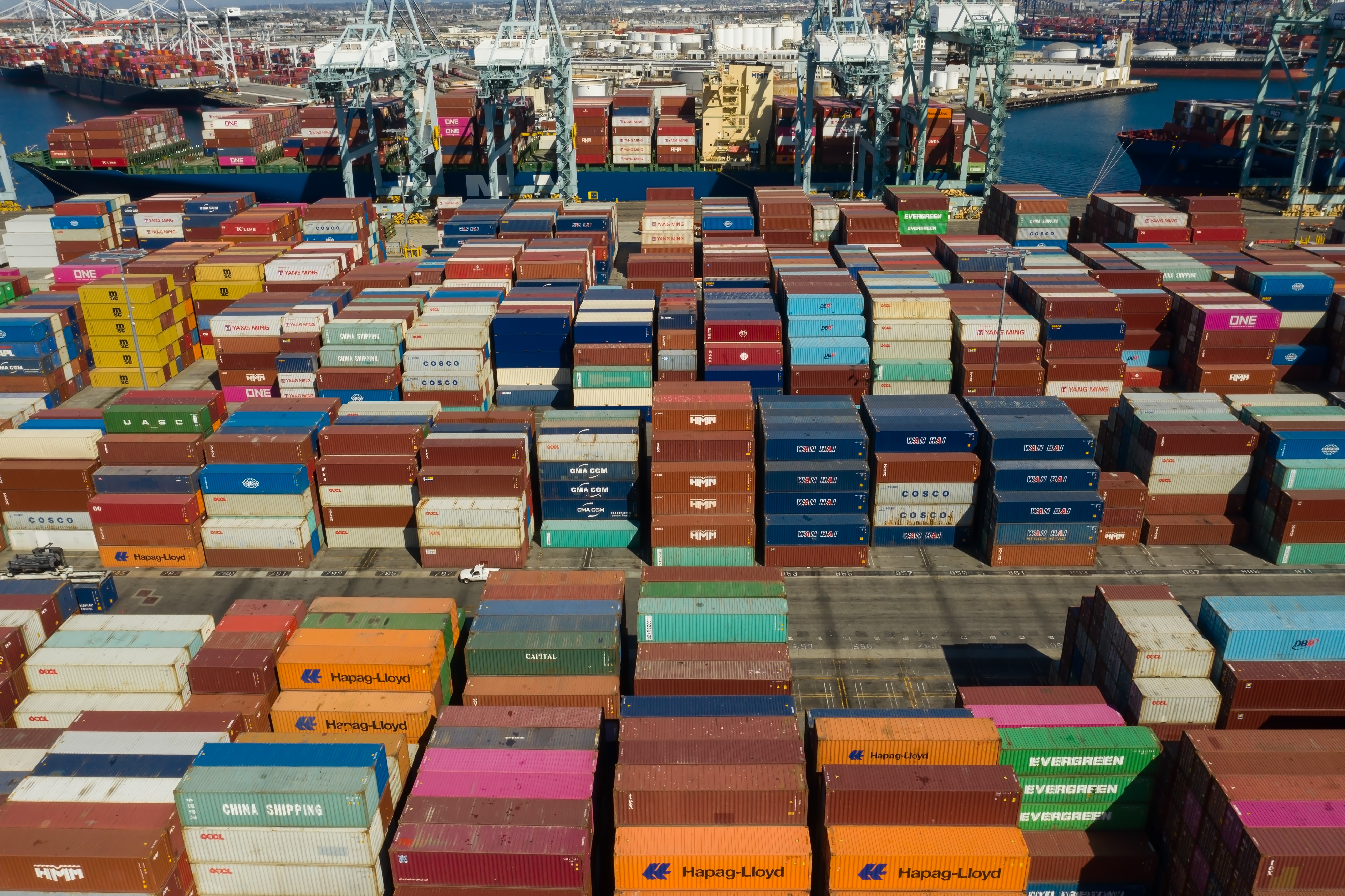 When people talk about the global supply chain, they're usually referring to international intermodal shipping. In this process, products are loaded into intermodal containers that can be loaded onto cargo ships for overseas travel, onto trains for inland shipping, and onto trucks for first- and last-mile delivery.
While intermodal containers can seamlessly travel between shipping modes (thus, "inter-modal"), many parties are responsible for handling them. These make up the various links in the global supply chain:
Beneficial cargo owners ("BCOs") — the owners of the goods inside a container
Ocean carriers — the companies that operate vessels carrying containers overseas
Ports — the places where containers are unloaded from vessels
Railroads — the companies that provide inland shipping of containers, primarily over long distances
Truck drivers (known in the industry as "drayage carriers") — the individuals responsible for moving containers to and from the ports and to and from railroad facilities, as well as handling final delivery.
Chassis suppliers — equipment companies that provide the chassis (the frame on which a container travels) necessary to move containers by truck.
Warehouses, distribution centers and other destination facilities — the places where containers are delivered at the end of the shipment.
For the supply chain to run smoothly, all of these parties have to work together and deliver on their commitments. If one link in the chain breaks, it can be difficult for the others to pick up the slack. To see an example of how the global supply chain works, the AAR Freight Railroad Supply Chain Explainer Video maps it out (scroll to the bottom of the page to watch).
What Is Disrupting the Global Supply Chain?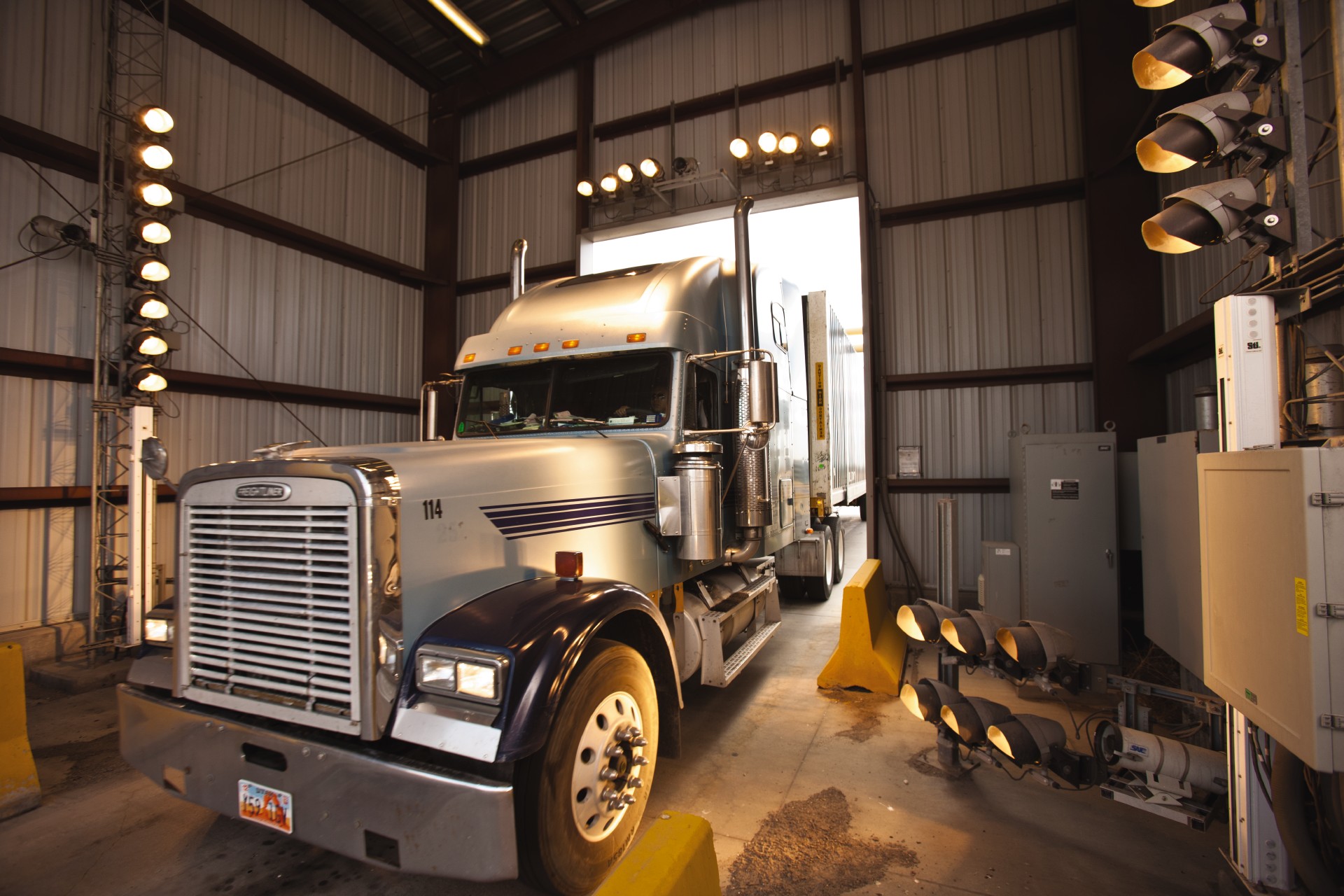 A Surge of Ships
It would be impossible to provide a complete list of supply chain disruptions, but the current tangle goes back to a surge in production in Asia following pandemic-related manufacturing closures. As manufacturing facilities ramped up output to replenish low inventories, the influx of products caused a sudden surge of cargo ships arriving at the ports.
Limited Unloading Capacity
With so many vessels arriving at the ports, there were more ships than there were berths (places for them to dock and offload their containers). This is one cause for delays and is the reason container ships sit offshore waiting to be unloaded. COVID-related labor shortages at the ports further complicated unloading issues.
Disrupted Unloading Processes
When a backlog of vessels overwhelms the ports' unloading capacity, the ports can't unload containers into stacks based on destination as they normally would do. This creates further delays because eventually containers must be sorted by destination out of these stacks, either by the port or by a railroad at a nearby facility, essentially resulting in twice the work for this one step of the process.

Equipment and Labor Shortages
Once containers move inland, traffic surges can cause further delays. When operations are fluid, containers are unloaded from a train directly onto a chassis. However, due to labor and equipment shortages (i.e., not enough chassis available to haul away containers and not enough people to drive the loaded trucks) containers must sit at the ramp until a chassis is available, adding even more in-transit time. Further complicating matters is the fact that when containers can't be moved out of an intermodal terminal (a process called "outgating") they must instead be stacked for storage until they can be outgated. This causes additional sorting delays similar to those encountered at the port.
Warehouse Backups
Warehouses have also seen labor shortages as well as other constraints that cause backups. This has a ripple effect on the intermodal facility that has containers with product destined for these warehouses. When a final destination warehouse is full, that warehouse will not accept more containers. Moreover, the drayage carrier will not pick up a container from an intermodal ramp if there is no place to take the container. So instead of continuing its journey, the container will wait at an intermodal ramp until the warehouse has room for it. At the same time, when warehouses are slow to unload containers and chassis wait at the warehouse longer, the delay creates a chassis shortage at intermodal ramps, which in turn results in further delays.
Storage Constraints and Delayed Trains
When trains travel from the port to an inland location like Chicago, containers can't be unloaded unless there is room for them at the intermodal facility. If the ramp doesn't have capacity, trains can arrive with containers from the port, but they won't have a place to unload them. For instance, this past summer Union Pacific was holding thousands of containers on rail cars in Chicago while ocean carriers dealt with equipment and manpower shortages and warehousing constraints that slowed their ability to outgate containers from the ramp.
Understanding the potential disruptions is important — not to lay the blame, but to demonstrate the interdependency of the global supply chain. Moving goods requires precise coordination among everyone involved in the chain, including ocean carriers, ports, trucks, railroads, warehouses, freight asset owners, and BCOs. As has been the case recently, a failure at any link in the chain will impact every other link.
What Is a Specific Example of a Supply Chain Disruption?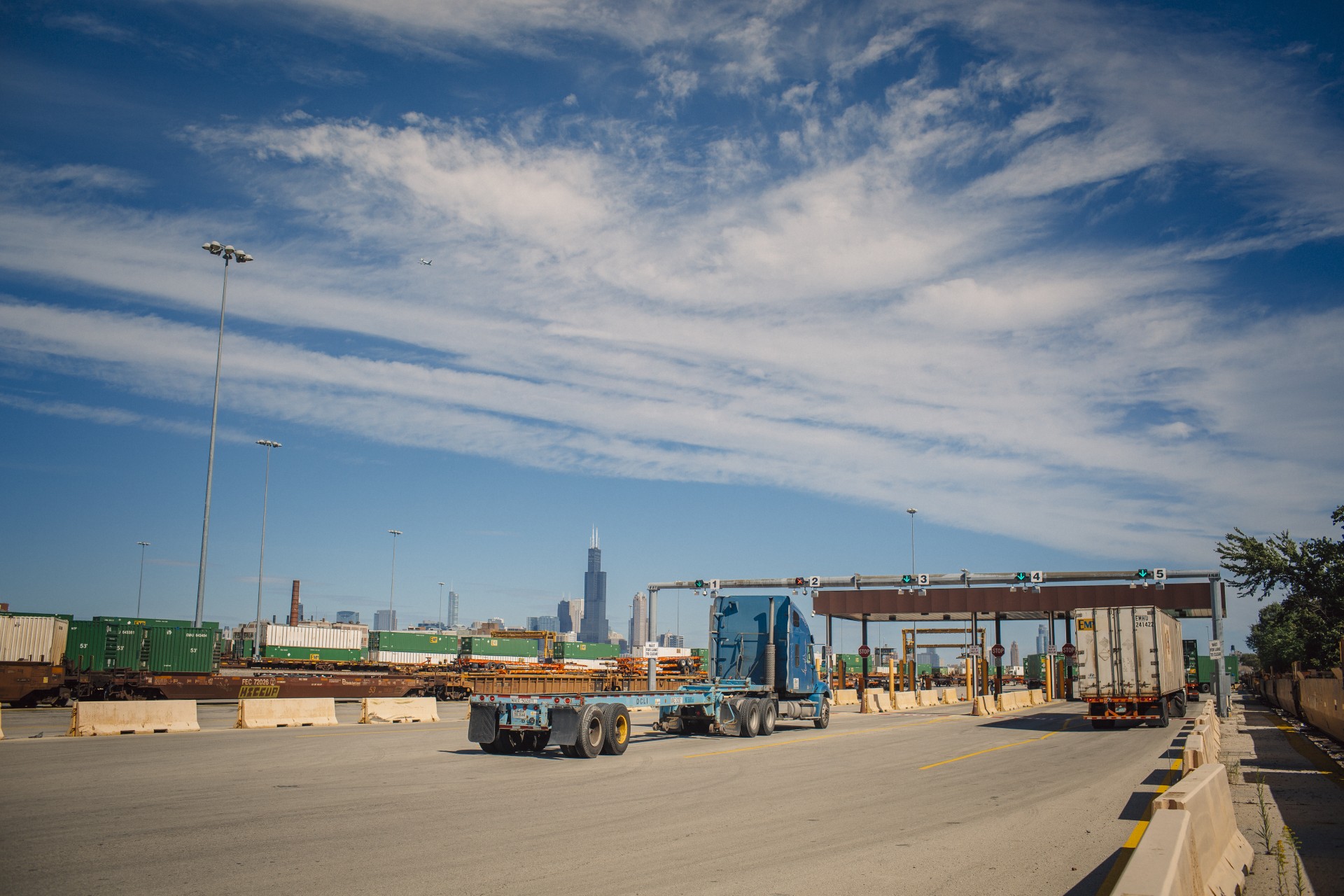 To put it in more concrete terms, let's say there is a COVID-19 outbreak at a Chicago warehouse. Because workers must quarantine, the process of unloading a container that normally takes a day now takes a week.
During that week, the container chassis also sits unproductive. When the next train arrives at the intermodal facility, the terminal operator doesn't have the chassis it needs to move containers off the train. That means the train's well cars and the containers sitting on them also sit unproductive while waiting for available chassis.
The well cars and containers held up in Chicago create a gap in well-car supply in Los Angeles for ocean carriers waiting to unload containers from their ships onto trains.
In this example, a COVID-19 outbreak started the ripple effect, but challenges like a labor shortage at the port, a railroad bridge outage due to a wildfire, or a customer struggling to get a driver to pick up a load for final delivery could have a similar effect.
What Role Do Railroads Play?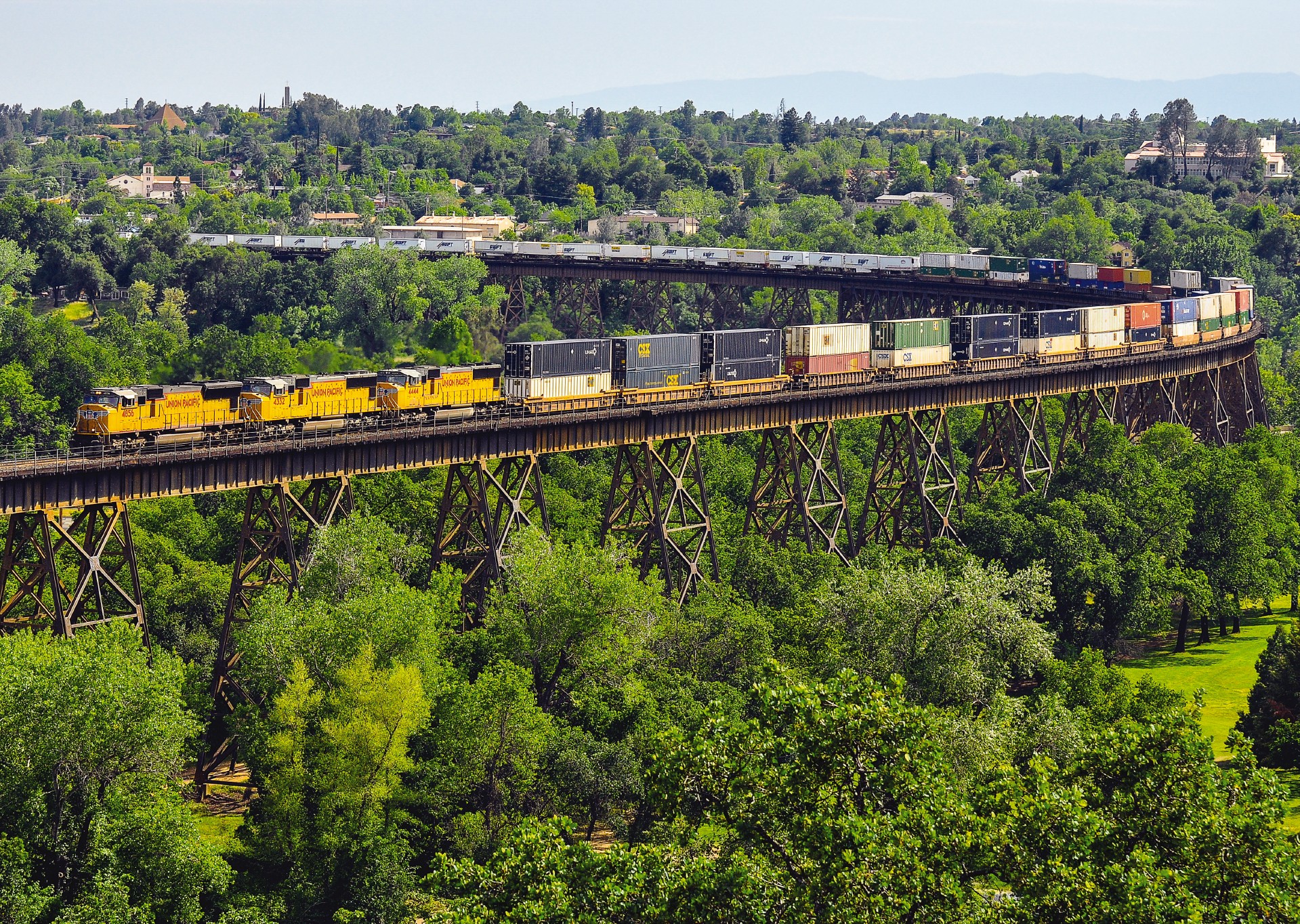 Every link in the chain matters, so all parties must do their part to resolve recent supply chain challenges. At Union Pacific, we're taking proactive steps to reduce global supply chain congestion by working to restore fluidity for goods and products moving across the United States from West Coast ports.
Increased Operating Hours at ICTF
In response to the recent switch to 24/7 operations at the Port of Los Angeles and Port of Long Beach, Union Pacific increased gate access to 24/7 at our international container transfer facility (ICTF). Increasing operating hours provides more opportunities to move freight in and out, with the goal of reducing the backlog of containers at the ports.
Weekend Use Incentive
In order to encourage weekend use of this facility, Union Pacific is also running a pilot program through the end of the year that offers a $60 per container refund to ocean carrier customers for each container in-gated on Saturdays and Sundays at ICTF. This refund applies to containers in-gated incremental to each customer's current 2021 weekend average.
Reopening Terminals for Storage
To provide additional inland storage for containers, Union Pacific has reopened the Global III terminal outside of Chicago.
Optimizing Rail Deliveries Between California and Utah
A collaboration between the Port of Long Beach (POLB), the Utah Inland Port Authority (UIPA), and Union Pacific also aims to relieve port congestion by optimizing rail deliveries between California and Utah.
Much of the cargo that traditionally moves to Utah, Colorado, Nevada, and Idaho from the Port of Long Beach travels by truck. Trucks can only carry one container at a time, whereas a single rail car can carry two containers stacked on top of each other, and an intermodal train can carry dozens or even hundreds of containers at one time.
By offering regularly scheduled rail service between the Port of Long Beach and Salt Lake City, cargo destined for all of the Intermountain West can be moved out of terminals in Long Beach at a faster pace. This initiative serves to reduce strain on terminal storage, gates, chassis, and the local drayage community on the coast.
Technology for Drivers
With the nationwide driver shortage being a key factor in the congestion, the UPGo app is helping to decrease the time it takes a driver to drop off and pick up intermodal containers by allowing them to complete critical tasks before they arrive, like pre-registering their container and getting real-time parking information. Once drivers arrive at the terminal, driver experience maps help them navigate it easier by featuring entrance and exit locations, track and row details, as well as roadability, flip and driver assistance locations. UPGo also makes outgating faster, as gate clerks can scan a code and send drivers on their way, eliminating the time it take to process information at the gate.
These are just a few of the solutions Union Pacific is employing to ease supply chain congestion.
We're All in It Together
Removing supply chain bottlenecks can't be done in isolation. To improve the health of the global supply chain, each link in the chain must pull the levers it controls to improve fluidity and support the partners with whom they work. At Union Pacific, we continue to find ways to improve our own operations and facilitate fluidity at all levels of the supply chain.
Learn More
Can shipping by rail improve your supply chain strategy? Answer a few questions to find out.
Related Articles
AAR Freight Railroad Supply Chain Explainer Video