The origin of Native American Heritage Month dates back to the early 1900s, when the first "American Indian Day" was proposed. Despite the many efforts that followed, there is no record of American Indian Day becoming a designated day in the Unites States until 2021, when President Biden proclaimed the second Monday in October Indigenous Peoples' Day.
In the meantime, November of 1990 was declared "National American Indian Heritage Month," which continues to be celebrated each November but now goes by "Native American Heritage Month."
"Union Pacific is fortunate enough to have rich legacy with many of the Western U.S. First Nations, from the Pawnee, whose Scouts helped protect the transcontinental railroad, to our current Navajo, or Dine, employees on track gangs," said Debra Schrampfer, Chief Diversity Officer. "It is a complicated history, and Union Pacific owns that with the connecting of the nation by rail, the Native American way of life was tragically altered forever."
At Union Pacific, our Council of Native American Heritage (CONAH) employee resource group celebrates Native American heritage all year long. CONAH's mission is to build bridges to the Native American community and assist Union Pacific with recruiting, retaining and developing employees with Native American heritage. CONAH members also build relationships with local and state entities who have special initiatives addressing the needs and concerns of Native American people.
In honor of this important month, we're featuring five CONAH members and their experiences in the transportation and logistics industry.
Raleigh Jones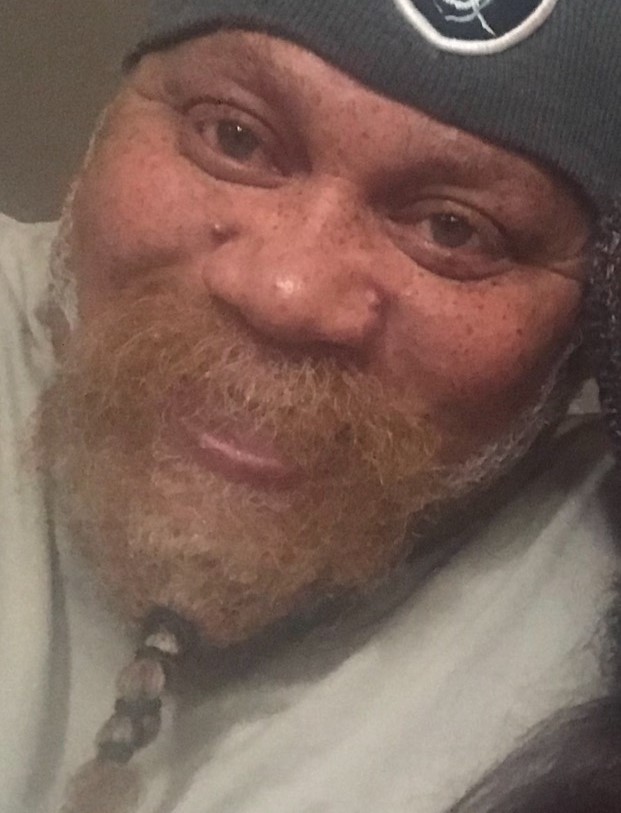 Raleigh works as a welder in Union Pacific's Maintenance of Way department. Beyond his formal job duties, Raleigh participates in many initiatives that help his fellow railroaders take care of their mental and physical health and get home safely each day.
Q: What accomplishments are you most proud of in your railroad career?
A: We give back to the community by doing a big Halloween bash for kids to advocate for kidney disease awareness. I'm proud of this because I was a kidney recipient myself.
Q: Which Native American leaders in the transportation and logistics industry do you admire?
A: The first person that comes to mind is Aaron Hernandez, who used to teach welding. His teaching skills were fabulous.
Q: Why is Native American Heritage Month important to you?
A: It's important to me because of my parents' heritage. My mom is half Osage and Irish and my dad is Comanche and Black. Having all those cultures is amazing, and learning our history is wonderful.
Q: Is there anything you'd like to share about your own heritage or being a part of the Native American community or CONAH?
A: Being a part of CONAH allows me to learn about our other tribes and what is going on in other parts of our world. It's important to be able to know about our heritage and share it with others.
Rose Kohl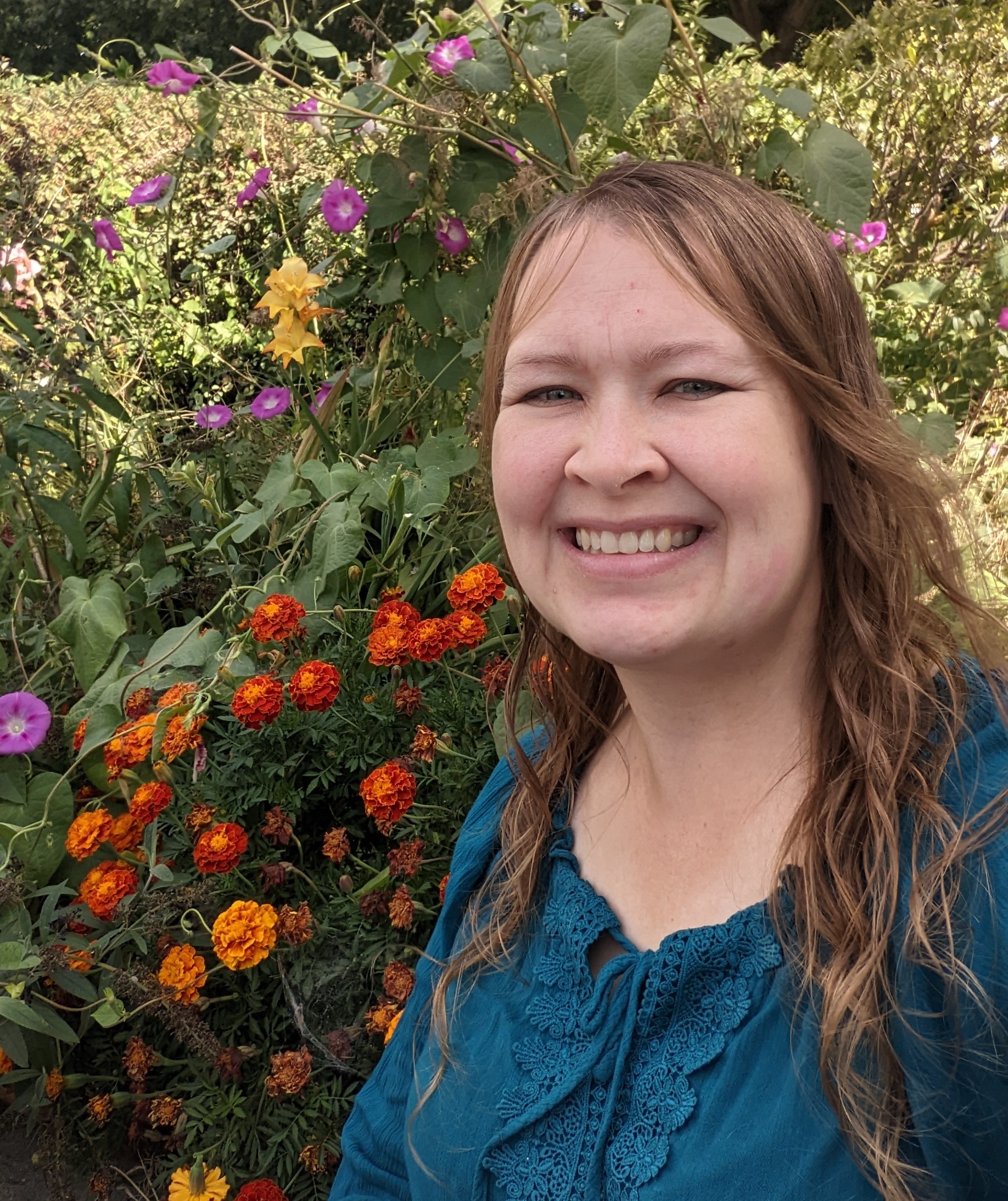 Rose works as a data scientist on Union Pacific's Tech team, specializing in data relevant to intermodal shipments. Her job is to mine information and make it accessible to users by using tools like Tableau, a data visualization software.
Q: What accomplishments are you most proud of in your railroad career?
A: "One time there was a request for visibility into the movement of intermodal containers at the Los Angeles ports. We were having discussions about the cost of putting up RFID readers at the ports to capture data on containers moved by a short line railroad. I was able to dig into the data and see that the short line was feeding their movements directly into our database. No need to invest in tracking, we already had all the information needed.
"Another satisfying project has been providing visibility into the location of stacked containers. The previous system did not provide all the necessary details to locate containers in the stack. Building a better report was quite easy in Tableau, and the end users have been so enthusiastic about it."

Q: Which Native American leaders in the transportation and logistics industry do you admire?
A: I really admire the leadership of CONAH. Desrie Valdez, Alyssa Smith, and Haley Warner do a great job of balancing work with leadership and running an ERG.
Most of the members based in Omaha are non-native, and there is some effort involved in educating us about appropriate communication and cultural sensitivity. They have been so gracious when educating us.

Q: Why is Native American Heritage Month important to you?
A: Native American Heritage month is a great time to stop, reflect and honor the First Nations of North America. So many of the good things we have today came from them. They contributed and continue to contribute to this nation in amazing ways, and they haven't been given the recognition and honor that they deserve.

Q: Is there anything you'd like to share about your own heritage or being a part of the Native American community or CONAH?
A: My ancestry is mixed European, and I knew very little about Native American history or current issues when I joined CONAH. I learned so much at the first CONAH event I attended and have been learning ever since. I am thankful for CONAH's involvement with the community. We don't just hear presentations on topics, we have opportunities to support and build relationships with Native Americans living here in our city and state.
Abel Valdez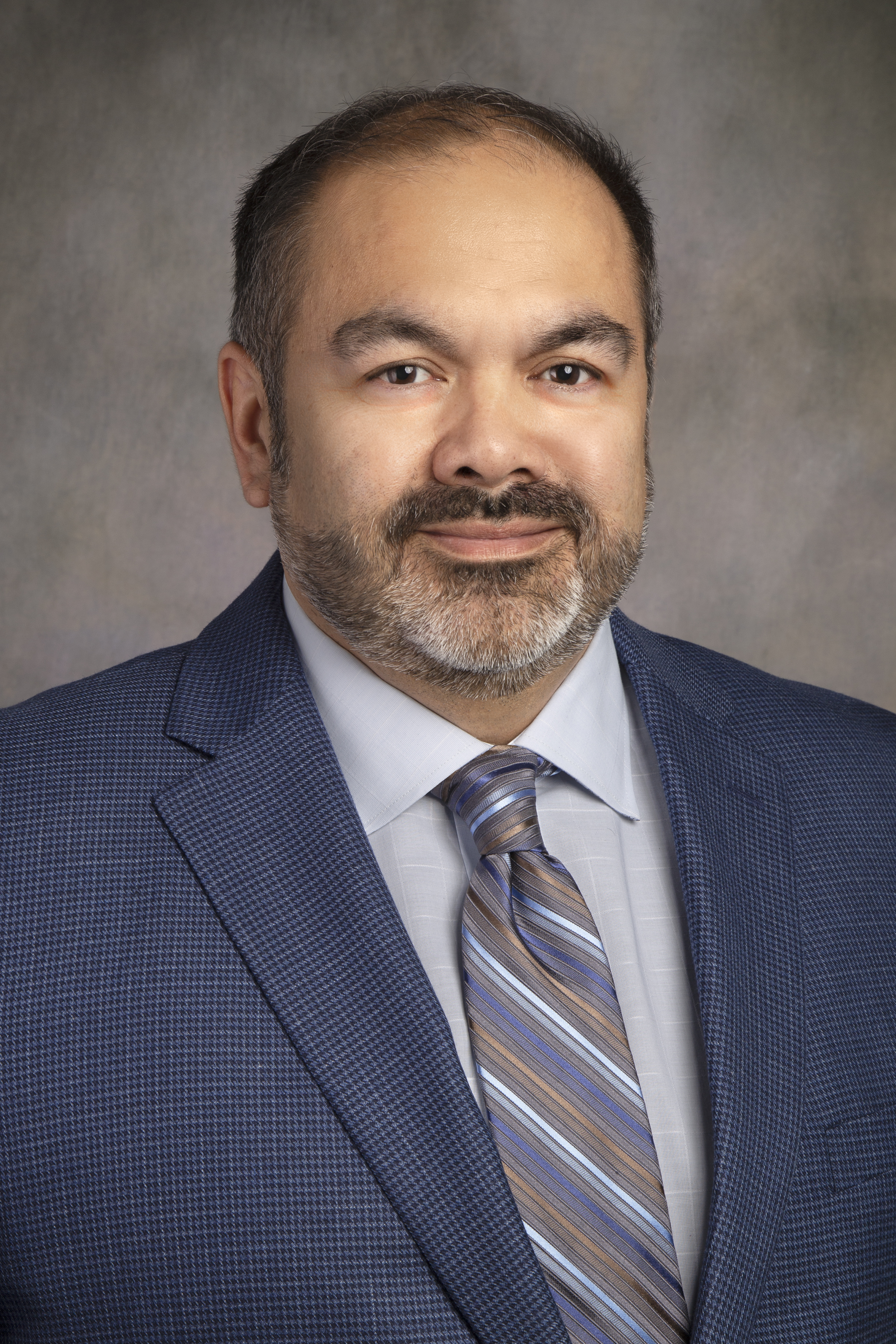 Abel serves on Union Pacific's Continuous Improvement team. This team's goal is to help employees improve safety, service, and efficiency by utilizing UP Way tools and methodologies to solve problems at their root cause. Abel employs these methods and mentors employees through the UP Way certification process.
Q: What accomplishments are you most proud of in your railroad career?
A: "I'm most proud of the teams I've had the opportunity to lead. When I led the Kansas City Car Department, we reduced the time it takes to repair rail cars by challenging the status quo and finding alternative repair methods. Putting the new methods in place shaved almost six days off the process. I was also part of the team that developed and implemented standardized car inspections on a systemic level."

Q: Which Native American leaders in the transportation and logistics industry do you admire?
A: I believe that the Native American population is underrepresented in the transportation and logistics industry. I struggled in answering this question and could not recall a leader. To me, that is a prime indicator that we have work to do here.

Q: Why is Native American Heritage Month important to you?
A: It's an opportunity to highlight the resilience and accomplishments of Native American people. It is also a time to celebrate the diverse cultures among the different tribes and to be reminded that Native American people are still here. Until recently, I personally was not aware that there are 574 federally recognized tribes in the United States.

Q: Is there anything you'd like to share about your own heritage or being a part of the Native American community or CONAH?
A: I first became active with CONAH by serving on the scholarship committee. I was part of the team that reviewed the applications, read scholarship essays, and determined scholarship winners. Reading the essays raised my awareness about the hardships Native American kids have experienced. Applicants wrote about things like growing up without electricity and running water and not having access to the Internet. After reading them, I felt more compelled to get actively involved. I currently serve on the cultural awareness committee to help raise awareness about Native American history and culture to challenge misconceptions and myths.
John Miller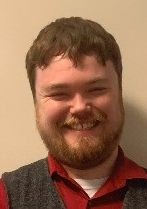 John is a Senior Logistics Specialist for Loup, Union Pacific's logistics subsidiary. In this role he executes large-scale volume planning for Loup customers, ensuring their freight moves as it should, when it should.
Q: What accomplishments are you most proud of in your railroad career?
A: "Many of Loup's customers leverage both trucks and trains to ship their products in intermodal containers or use transloading to transfer their freight between shipping modes. I ensure a customer's product is moving from and to the railroad as it should, and I also keep eyes on the rail portion to alert folks of any changes in the grand scheme of their shipment. During my career in the transportation industry, I've made a name for myself by being 100% transparent with my clientele. It's important to me that they have all the information they need to ensure their customers are aware of anything they find important. Honest communication is the only kind of communication people deserve, especially when they are making decisions based on what they've been told.
Q: Which Native American leaders in the transportation and logistics industry do you admire?
A: "He isn't solely in the transportation space, but Lance Morgan, the CEO of Ho-Chunk is someone who I respect a great deal. He started a multi-million-dollar company by rolling, packaging and branding specialty cigarettes out of his trailer, and now they are a large-scale government contractor with a myriad of transportation and related companies. He refused to accept mediocrity and is still a person that is easy to talk to."
Q: Why is Native American Heritage Month important to you?
A: "My wife is full-blooded Zuni, and I am honored that her family has included me in several traditions and ceremonies for her people. However, I know that her people's culture, and many other cultures, are slipping into obscurity as their newer generations move further and further away from their homes in search of work and school. It is crushing to know that my grandchildren might one day not even know how to bake traditional oven bread or that they have family that were talented silversmiths. This is why it is so important to be able to act now to preserve the proud and beautiful heritages that we can.
Q: Is there anything you'd like to share about your own heritage or being a part of the Native American community or CONAH?
A: "My ultimate goal being a part of CONAH is to make a meaningful impact as best I can for a group of people that are often forgotten or overlooked. Eventually, I would be honored to attend a powwow to appreciate the celebration of the cultures present."
More About the History of Indigenous Peoples' Day and Native American Heritage Month
In the early 1900s, Dr. Arthur C. Parker (Seneca Nation), director of the Museum of Arts and Science in Rochester, New York, urged the Boy Scouts of America to set aside a day for the "First Americans." This made Parker one of the first proponents of American Indian Day, and the Boy Scouts celebrated this day for the next three years. (While Parker had good intentions, it should be noted that since this time, the Boy Scouts organization has engaged in Native cultural appropriation and has reinforced negative stereotypes, perhaps doing more harm than good.)
A few years later, two significant efforts were in the works to formalize the day despite Indigenous Americans' lack of citizenship and rights to vote in the U.S.
From 1914-1915, Red Fox James (Blackfeet Nation), rode horseback from state to state seeking approval for a day to honor Native Americans. He gained the endorsement of 24 state governments and on December 14, 1915, he presented them at the White House.
In 1915, the Congress of the American Indian Association worked to formalize the day on a national level. At their annual meeting in Lawrence, Kansas, the Association formally approved a plan for enacting American Indian Day. On Sept. 28, 1915, the Association's president, Rev. Sherman Coolidge (Arapahoe) issued a proclamation declaring the second Saturday of each May as American Indian Day. This proclamation also called for American Indians to be recognized as United States citizens, which finally occurred on June 2, 1924.
Some states celebrated their own American Indian Day without Federal endorsement. New York was the first in 1916, with the day taking place on the second Saturday in May. Other states held the day on the fourth Friday in September.
The work to designate a day to honor Native Americans continued decades later, when Indigenous peoples first proposed Indigenous Peoples' Day during a 1977 United Nations conference on discrimination against them. In 1990, South Dakota was the first state to celebrate Native Americans' Day, and Berkely, California, was the first U.S. city to celebrate Indigenous Peoples' Day. Both opted to celebrate on the same date as Columbus Day, with the intention of shifting the focus from glorifying Europeans like Christopher Columbus, who committed violence against Indigenous communities, to honoring Native Americans, their resilience, and their contributions to American society throughout history, even as they faced assimilation, discrimination and genocide spanning generations. Since then, several states and cities have followed suit.
In 1990, President George H. W. Bush approved a joint resolution designating November 1990 "National American Indian Heritage Month." Since 1994, similarly named proclamations, including Native American Heritage Month and National American Indian and Alaska Native Heritage Month, have been issued.
It would take three more decades for the U.S. to celebrate its first federally recognized Indigenous Peoples' Day. In 2021, President Joe Biden proclaimed the second Monday in October (also Columbus Day) as a day to honor "our diverse history and the Indigenous peoples who contribute to shaping this Nation." However, Indigenous Peoples' Day continues to be a day that, while observed by many, is not recognized as a national legal holiday.
"We commemorate this month to honor their history, acknowledge the impact our company had on the First Nations, and celebrate our Native American and Alaska Native employees," Schrampfer said. "CONAH does a fantastic job ensuring our history is told in a genuine way that is balanced and embraces native peoples' history."
Learn More
To learn more about Native American Heritage Month, visit https://nativeamericanheritagemonth.gov/about/. Or visit Union Pacific's Diversity & Inclusion and Employee Resource Groups pages.
For information about shipping freight by rail, answer a few questions and an expert will be in touch.
Related Articles