Erik Lindgren holds an advanced degree in fine art and illustration. He's also a full-time parent who occasionally shoots weddings and portraits. But most people know him for his rail photography. He's known as "coloradorailphotographer" on Facebook, Instagram and railpictures.net, where he posts photos of trains that are so striking, they are works of art in their own right. His professional training as a painter and illustrator has its impact on every frame.
It Started in Le Mars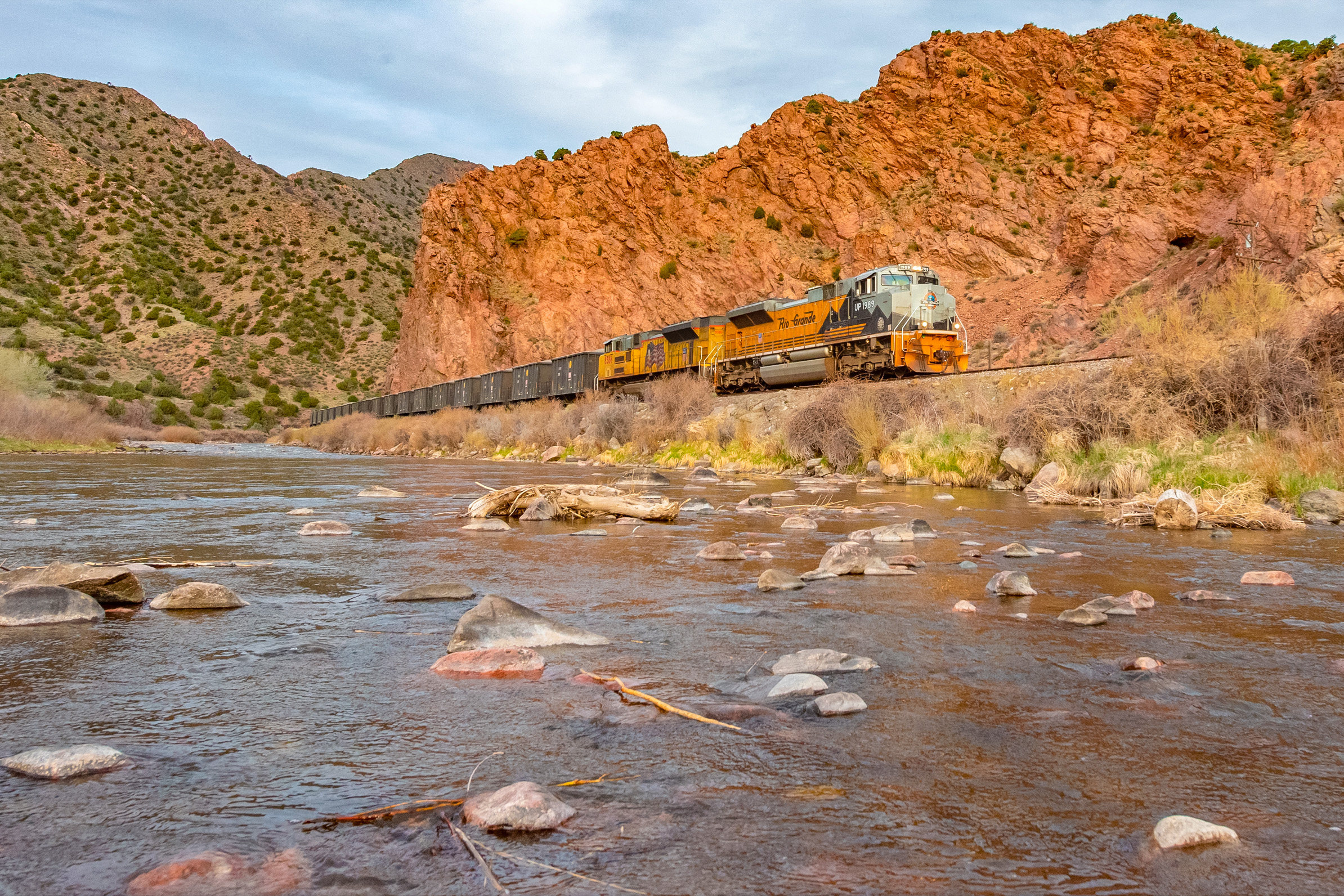 Like a lot of kids in the mid-1970s, Lindgren's first train set was a Lionel, which launched his interest in model trains — a hobby that has continued ever since he was a kid living in Le Mars, Iowa. The following decade, Lindgren developed an interest in train photography. "For me, it was looking at Trains Magazine, vintage railroad literature and the many William Kratville books about Union Pacific I read as a child that got me thinking about documenting trains in their environment," Lindgren said.
Now, Lindgren lives in Colorado in close proximity to the Moffat Subdivision, which he frequents on his shoots. He often photographs trains in Wyoming as well, and has worked his way through most of the Midwest. "I prefer mountain railroading and the ex-Rio Grande Moffat Road is by far my favorite along with the Overland Route west of Cheyenne, Wyoming," Lindgren said.
Lindgren considers himself an artist first, a lover of history second, and a model builder third — three perfect ingredients for a spectacular rail photographer. He's also interested in children's book illustration and wildlife art. The confluence of these interests keep him shooting trains, even in difficult conditions. "I like railroad history and exploring nature; together, they drive me to get out the door before sunrise after a major winter storm in the mountains," he explained.
Artfully Filling the Frame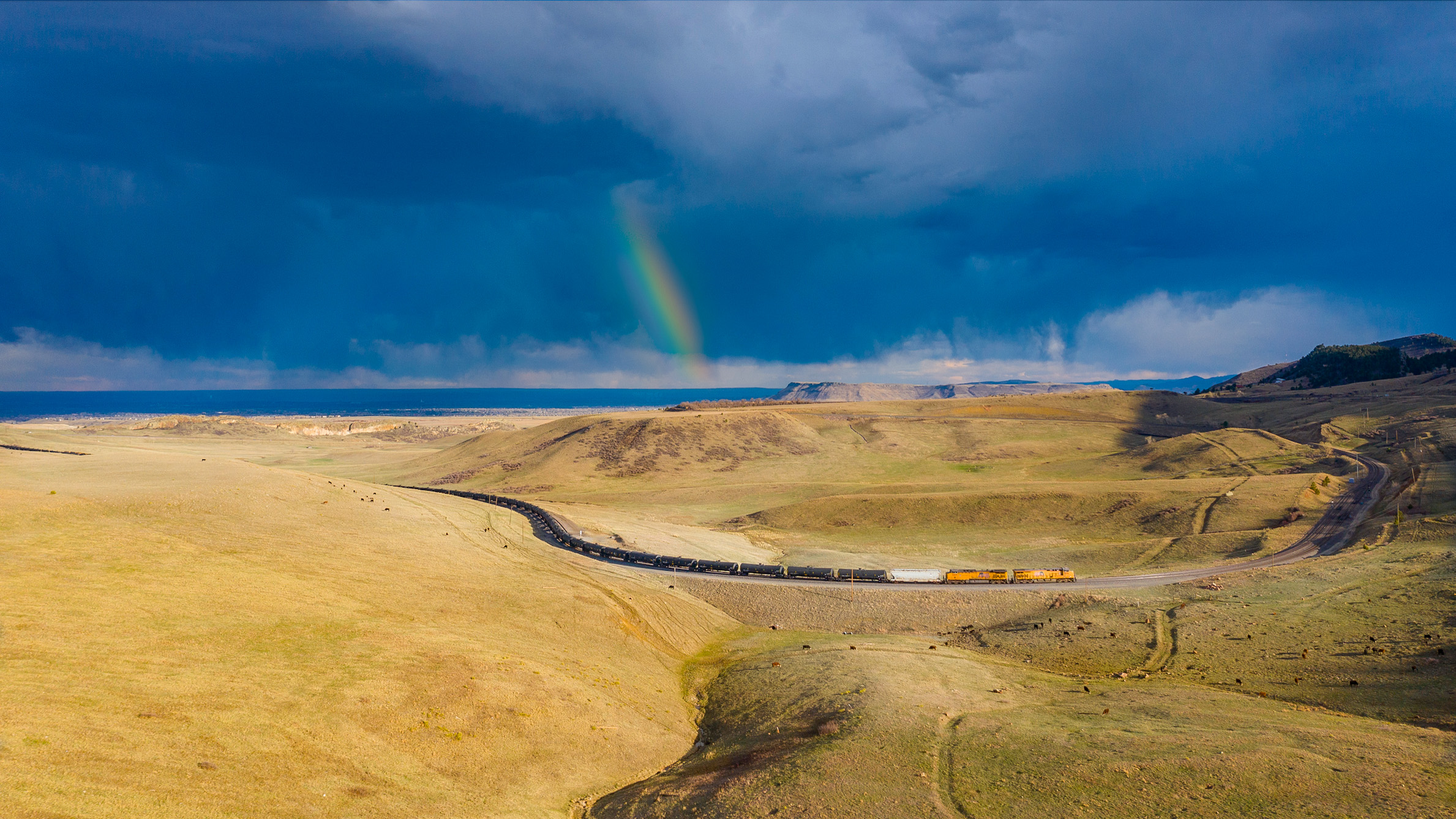 When Lindgren first started taking photographs he used slide film. But when digital cameras came along, his interest grew. "I shoot to post process and exclusively work the camera RAW format. I use layering techniques and take notes in the field about color and weather conditions and work each image as a single piece of artwork," he said. "For me, it's creating a beautiful image, not just a train picture, so I try to work in as much of the environment as possible." Oftentimes capturing the perfect shot requires walking the area and planning to find the right location. To assist, Lindgren uses Google Earth and old photos taken by other photographers. It's this strategy that helps Lindgren stand out among the crowded field of rail photographers.
Lindgren's Favorite Photos
Lindgren generously shared his favorite photos from his collection, which illustrate his unique ability to capture both trains and the environment to create a complete work of art.
#1 Golden, Colorado, April 17, 2020
"MGJNY and UP 5908 works its manifest past Blue Mountain and through the Coal Creek tangents on a delightful bright morning. Fresh heavy snow fell over the previous two days and with such little traffic on the Moffat Sub this was truly a rare privilege to catch in this light."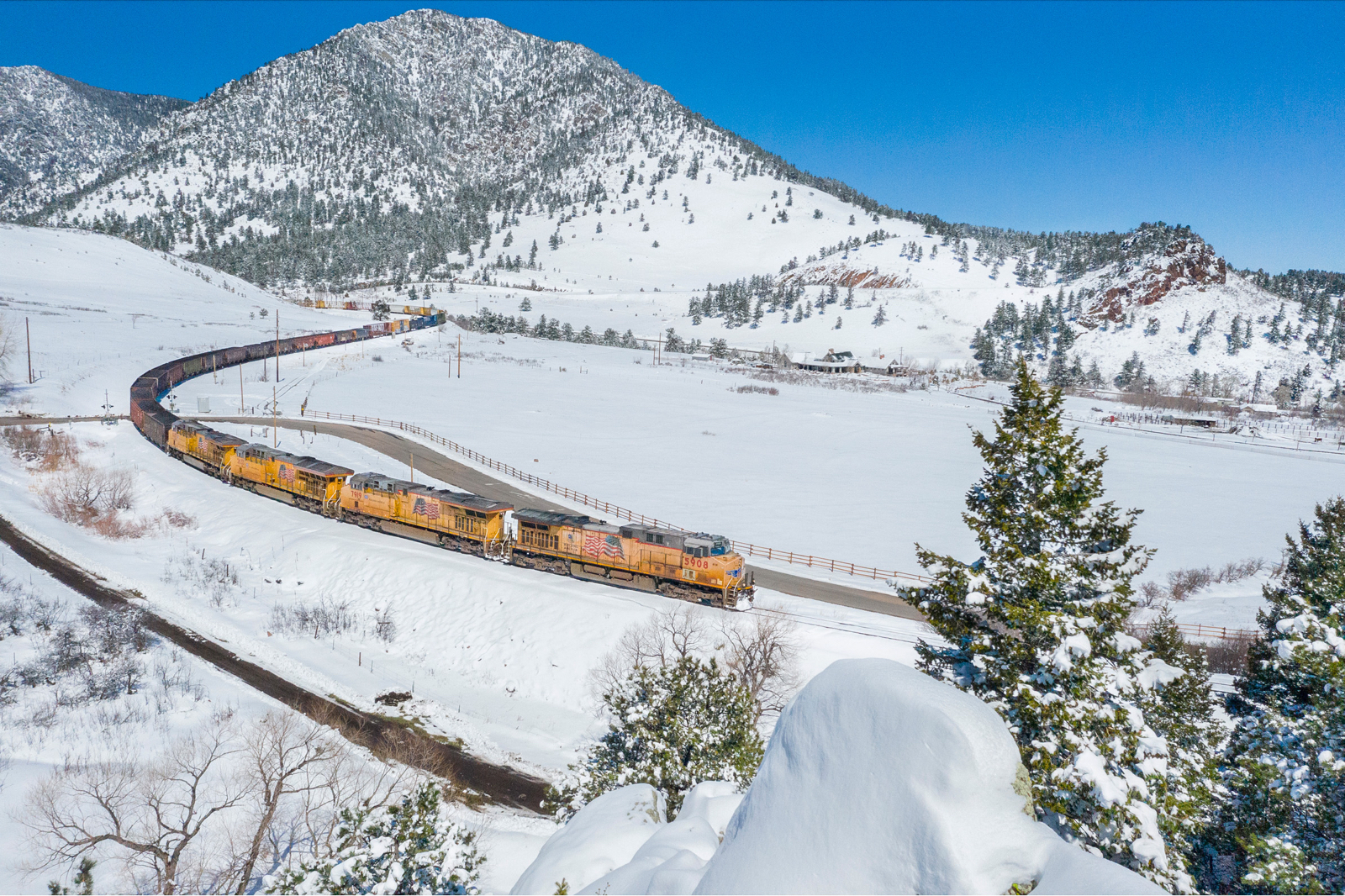 #2 Crescent, Colorado, November 11, 2017
"Fresh heavy snow flocks the entire region to the Great Divide on this early winter day. Eastbound MGJNY with #7082 on the point heavy in lumber and building supplies for Denver from the Pacific Northwest."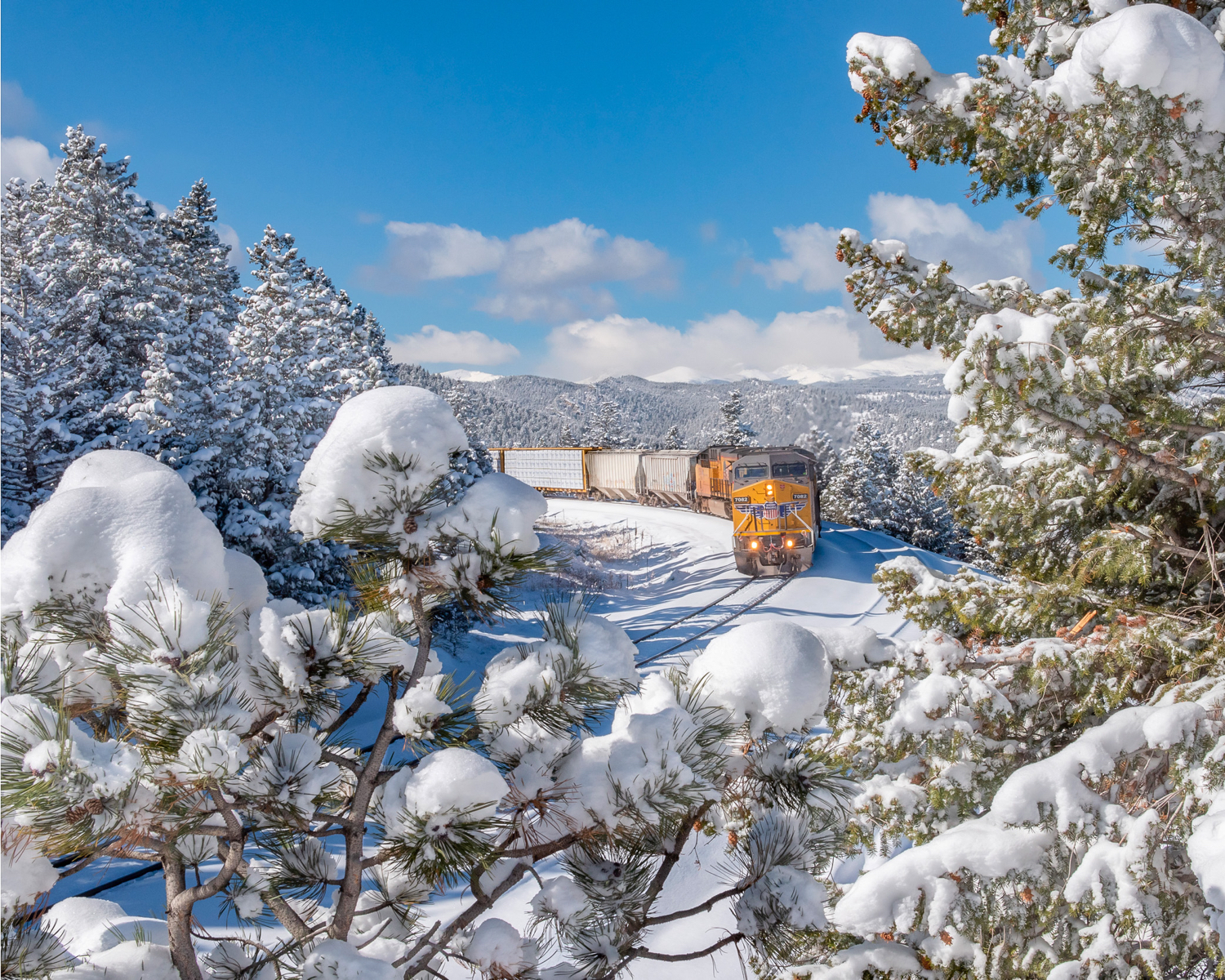 #3 Speer, Wyoming, November 25, 2019
"Is it 1953? Perhaps a profound blessing of timing and a well-engineered team? A 4000 class 4-8-8-4 in the deep of winter, in Wyoming? I must be dreaming! The below-zero wind chill freezes all of the steam in place just the same as this image freezes a moment in time. The King of Steam under a full head steam climbs the grade in a very Wyoming winter's day. The Wasatch is almost home from his tour and I am sure the crews just the same as the fireman leaning out the window with the pride of the fleet, welcome home Big Boy."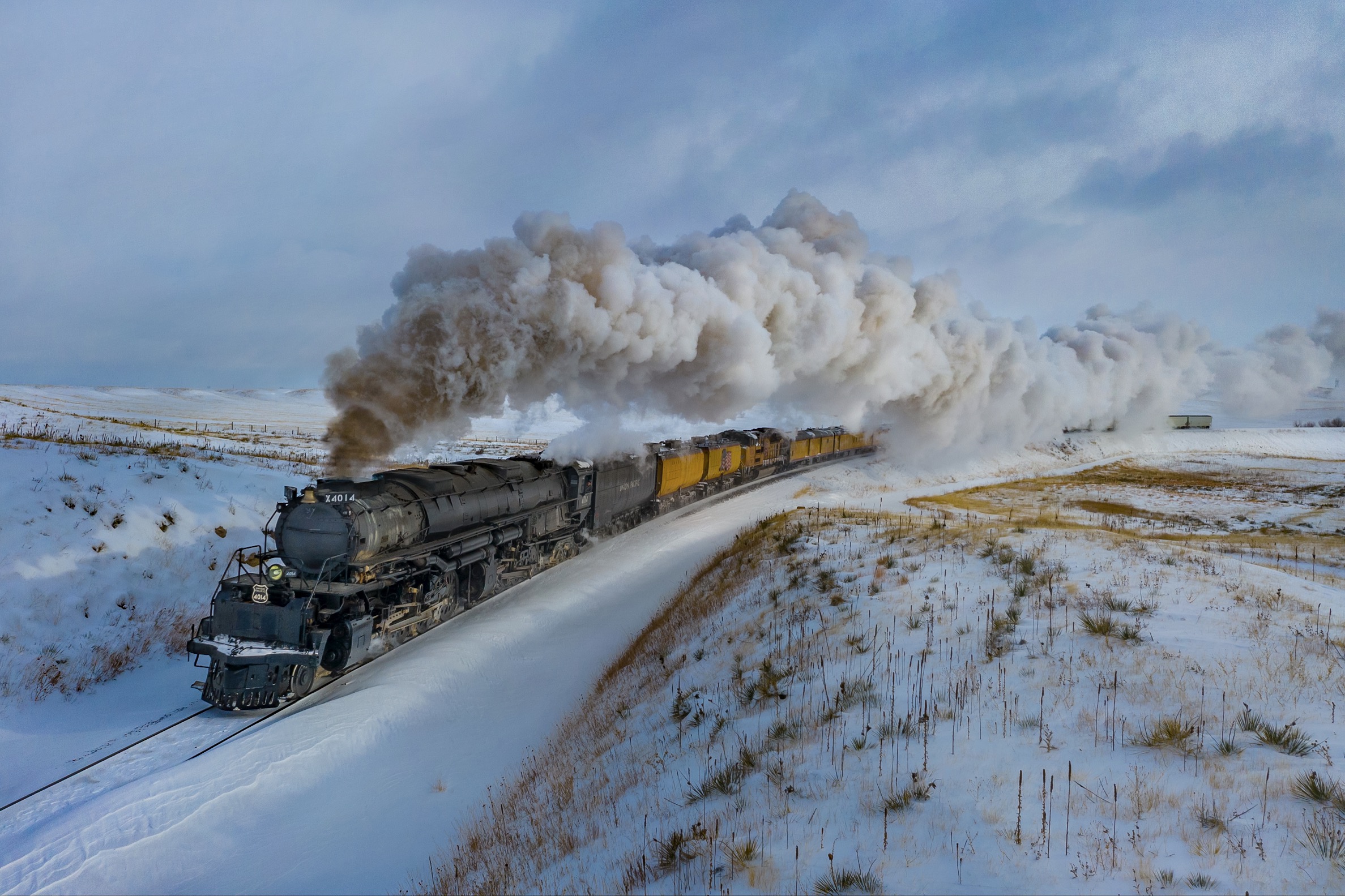 #4 Hot Sulphur Springs, Colorado, January 17, 2020
"Winter storm light fills Byers Canyon west of Hot Sulphur Springs, Colorado."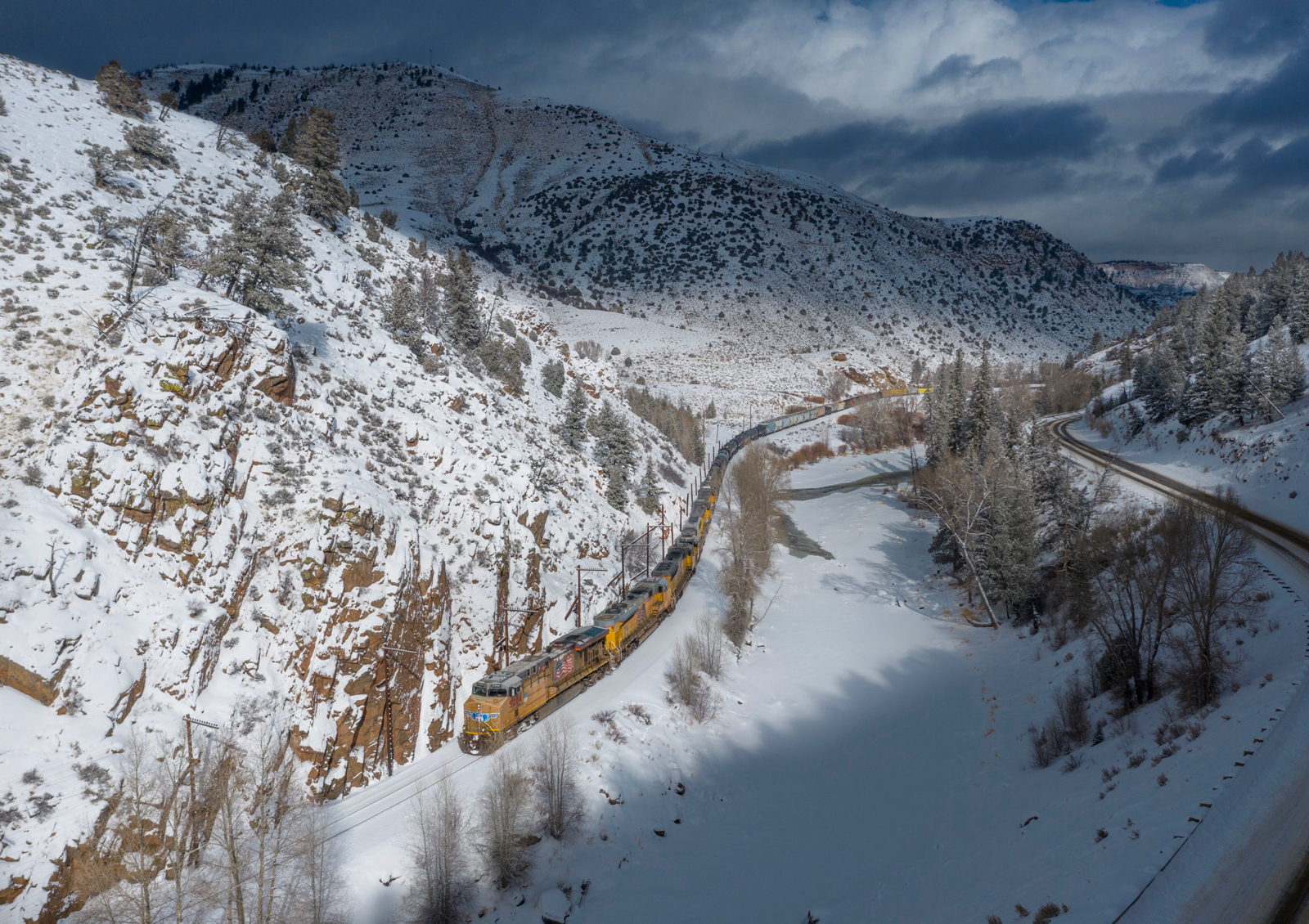 #5 Plainview, Colorado, May, 2019
"The westbound MNYGJ rolls through the meadows out of Tunnel 1 near Coal Creek Canyon and Plainview on the Moffat Tunnel Subdivision. Delightful light from severe storms populate the high plains."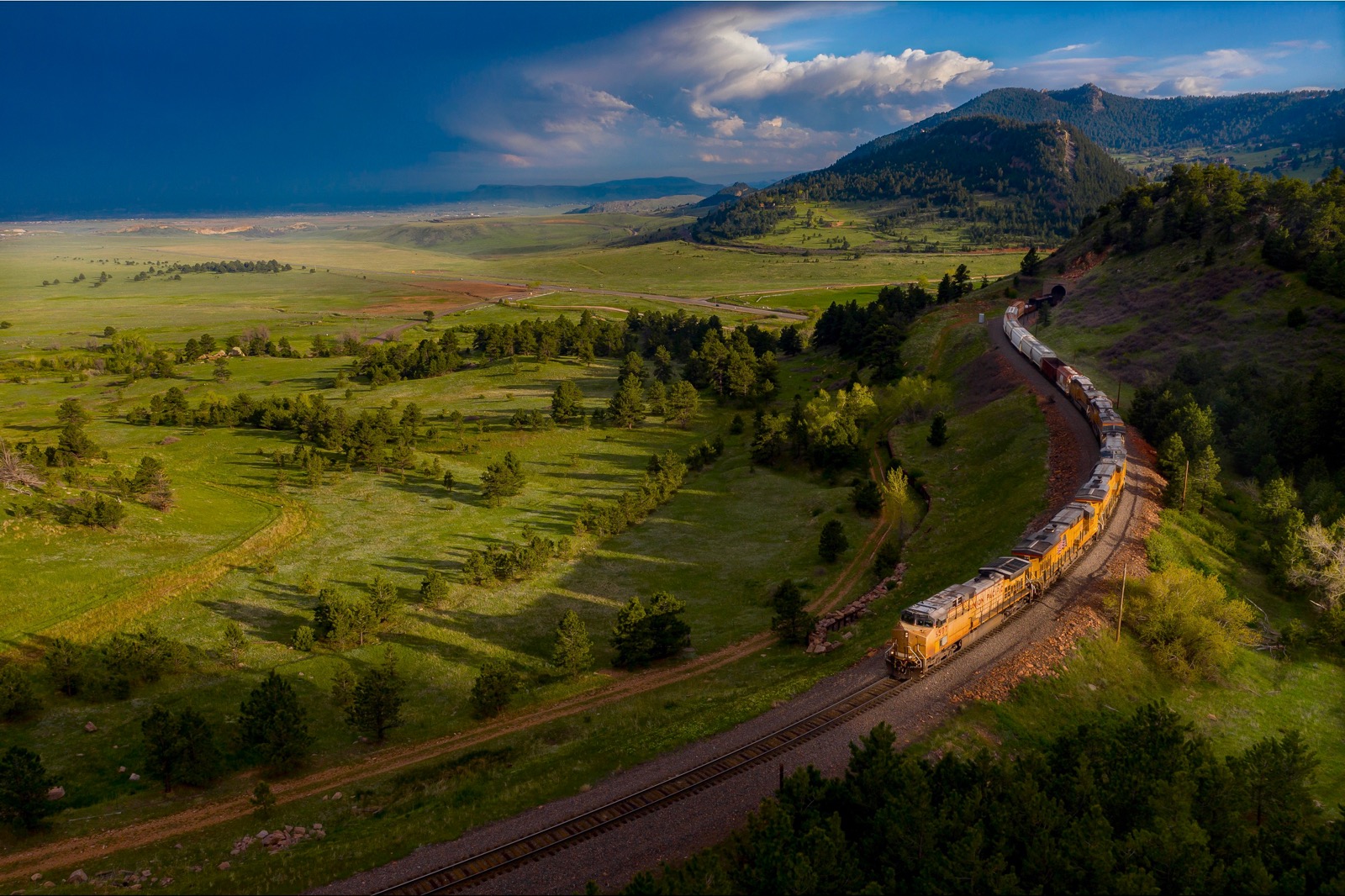 Where to Find More of Lindgren's Photos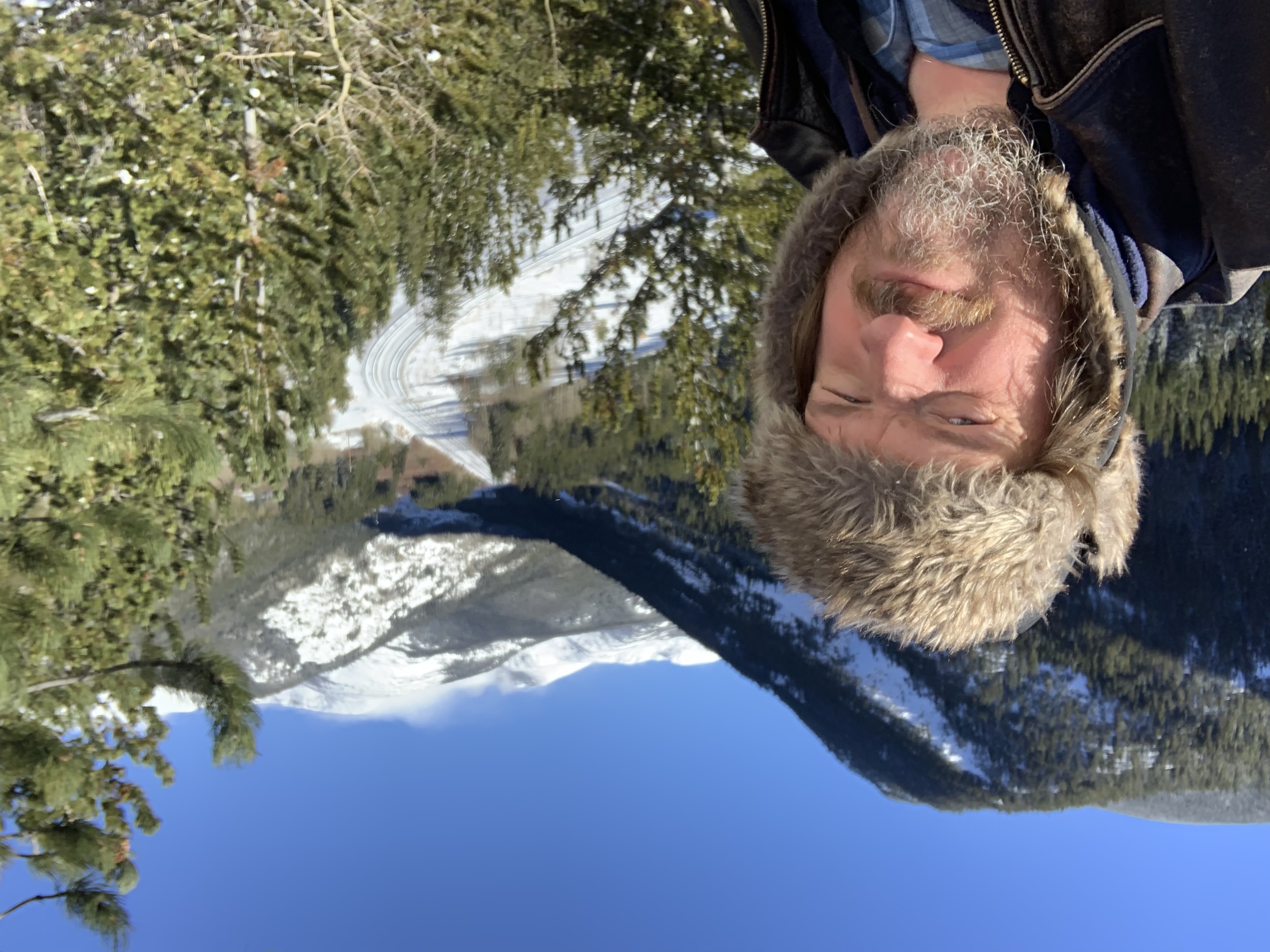 • Facebook: coloradorailphotographer
• Instagram: coloradorailphotographer
• Flickr: Erik C. Lindgren
• Railpictures.net: coloradorailphotographer
Who Do You Follow?
Do you have a favorite rail photographer? Let us know!
Related Articles