Jolly Old St. Nicholas exchanged his sleigh and reindeer for a train trip around Houston Saturday with Union Pacific's Spirit Locomotive No. 1943 – the locomotive that honors the U.S. Armed Forces – as he and Union Pacific veterans delivered toys to more than 7,000 children in need in Houston.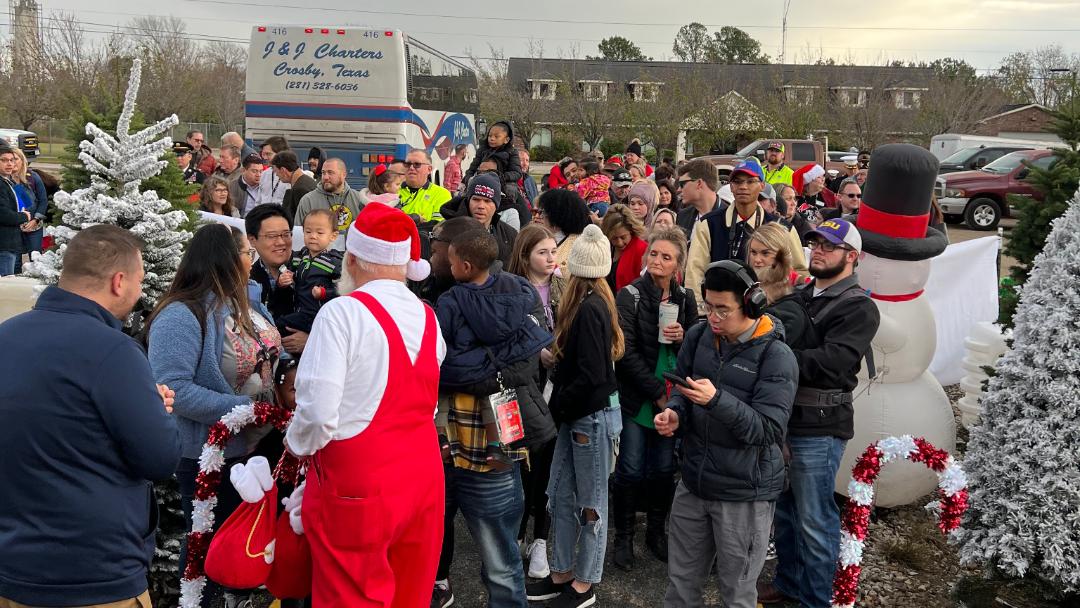 In what has become an annual tradition, the Houston/Gulf Coast Chapter of UP VETS, an employee resource group for military veterans and interested employees, collected more than $80,000 and donated more than 20,000 toys to the U.S. Marine Corps' Toys for Tots program.
The chapter's yearlong effort culminated Dec. 17 with a festive 38-mile trip around Houston with several passenger cars from Union Pacific's Heritage Fleet and several special guests, including parents and children from the Women's Connection, a resource center in Houston for homeless women and children.
Railroad Santa in his finest red overalls and U.S. Marines in their crisp dress uniform also climbed aboard.
Subscribe to
Inside Track
"The best part of this project is knowing we've done everything we can throughout the year to ensure children wake up with gifts under the tree," said Joe Mikulski, a Union Pacific locomotive engineer and president of the Houston/Golf Coast UP VETS. "There is nothing more rewarding than helping our community and bringing joy to children and families in need. It's what motivates us and drives us every year."

In what has become a labor of love, the Houston/Gulf Coast Chapter of UP VETS invested more than 3,400 volunteer hours throughout 2022 collecting toys, including dropping off and managing more than 120 toy boxes, recruiting corporate sponsors, and coordinating Saturday's event.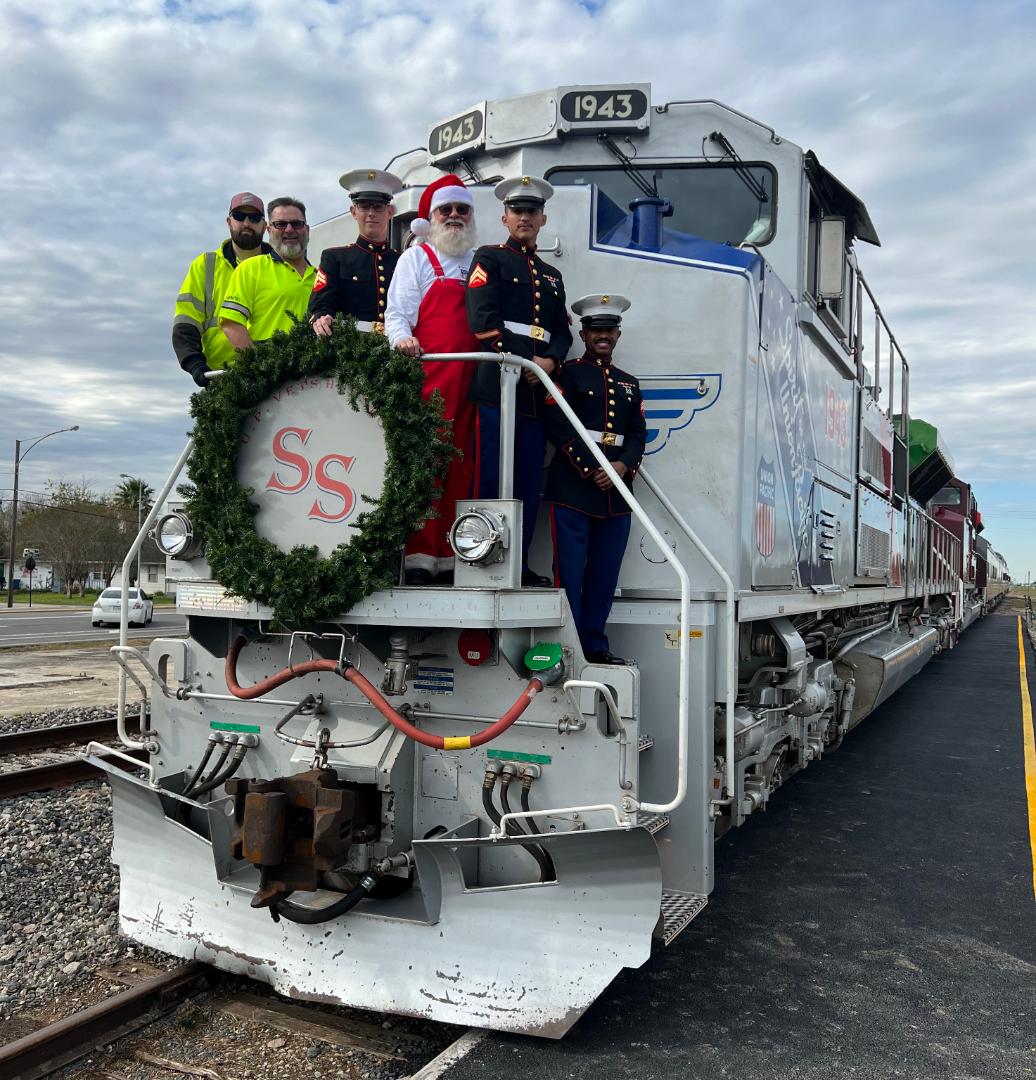 "It's a lot of work, but our UP VETS love it. It's a way to give back to the community where many of us live and work, and it's a way to embrace the spirit of Christmas by making a difference in the life of a child and their family," said Richard Zientek, senior director – Public Affairs for Union Pacific in Texas. "Is there anything more rewarding than putting a smile on a child's face?"
The chapter began collecting toys for the Marine Corps' program in 2019. In the first year, the group collected about 1,700 toys in 21 days. Since then, the UP VETS have had to invest in bigger and bigger toy bags, as their collections have steadily grown.
Following the recent train ride, which began and ended at Union Pacific's Webster Depot, passengers, sponsors, members of the community and, of course, Railroad Santa, gathered for a luncheon to celebrate the program's success.
"It was a great day – the weather was perfect, and the children were happy. And, that's what it's all about," Mikulski said.