Union Pacific's Air Forced One fleet has blasted snow from tracks and switches for 20 years. Now, it's not just snow in its path of destruction.
Subscribe to
Inside Track
The Maintenance of Way equipment is coming off the bench in the summer months to help deal with a different type of challenge for the railroad.
A 15-mile stretch in the Nevada desert has been experiencing issues with red signals, causing train delays. The culprit? Blowing sand.
"Despite wind fences, the sand gets into the right of way and shorts out the signal system," said Joe Burnham, director-Track Maintenance, Engineering. "Traditionally, we deploy an undercutter in that situation to basically change out the foul ballast. However, it's an expensive option and we didn't know how long it would last."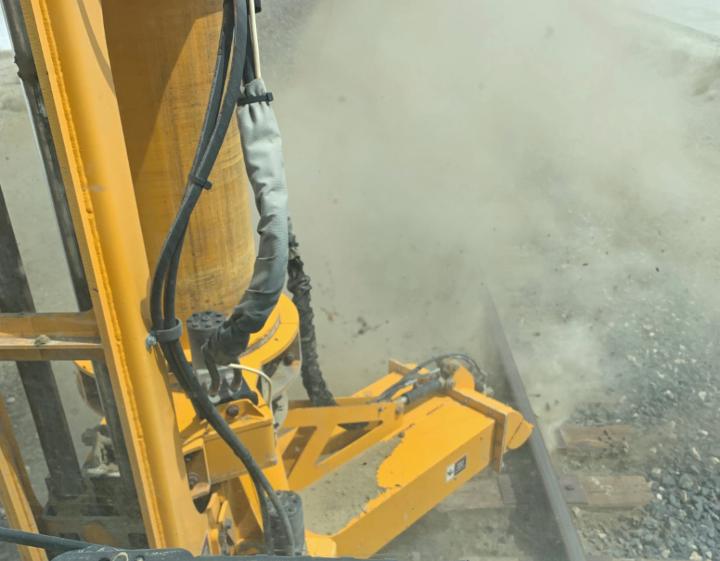 Enter Engineering crews to use Air Forced One to blow out the sand before using a tamper to pack the ballast and a ballast plow to brush it.
"Trains are now getting clear signals," Burnham said. "We'll continue piloting this over the next few months to track success."
And that's not all – Air Forced One is also being used to mitigate fire risk by blowing dry pine needles out of the track on the Northern California and Pacific Northwest territories.