Grief doesn't have to be a lonely affair, especially not in Houston and especially if you are a child.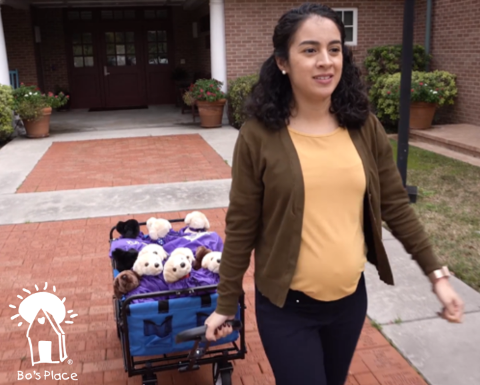 For more than three decades, Bo's Place in Houston has been offering grief support to families, including age-appropriate services for children. And, since 2012, Union Pacific's Community Ties Giving Program has supported Bo's Place, donating $35,000 over the past decade.
"Families need a place to share their grief and understand that others are experiencing the same things," said Mary Beth Staine, executive director of Bo's Place. "We could not exist to help these families without the many generous donors like Union Pacific, who have opened their hearts and provided financial support for our programs."
Union Pacific's donations go to Bo's Place Hispanic/Latino Outreach program, which provides culturally sensitive grief support in both English and Spanish. This year, 29% of support group members were Hispanic/Latino.
"Grief is a human experience that all of us will or have faced. We are so proud to be part of Bo's Place, a program that helps people navigate one of life's most traumatic events, the loss of a loved one," said Richard Zientek, senior director – Public Affairs for Union Pacific, based in Houston.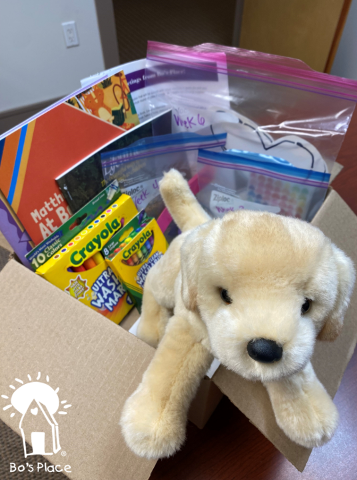 Two mental health professionals started Bo's Place in 1990, after both experienced the death of a child and realized there was a need for grief support services in Houston, especially for children and families.
They began providing a grief support information and referral hotline. In 1995, they moved to a home in Houston's Museum District and expanded services to include grief support groups for children and their families.
Today, Bo's Place is Houston's largest free-standing grief support center, providing services to children and adults free of charge. Annually, they provide services to more than 6,000 individuals, over 1,400 of whom participate in grief support groups.
Bo's Place provides a range of services, including education for teachers and counselors on how to support a student who just experienced the death of a loved one.
"Our services are needed now more than ever. We have had a significant number of children who have lost a parent due to the pandemic and calls to our support line have grown," said Staine.
For its part, Union Pacific finds comfort in knowing that Bo's Place is out there, helping families cope with loss.
"Grief is a journey, and Union Pacific trusts Bo's Place to help guide families to a place of renewed hope and joy," said Zientek.
Subscribe to
Inside Track