2,656 Lego bricks. 762 instruction steps. 300 hours.
That's what it took for Denmark-based Lego superfan Lasse Hvidtfeldt to build a 3-foot-long replica of Union Pacific's Big Boy No. 4014 steam locomotive out of colorful plastic toy bricks.
"I just felt super inspired by this steam engine," said Hvidtfeldt, who studies communication design at Design School Kolding in Denmark. "It is very iconic, unlike a lot of newer machinery. I really enjoyed figuring out the little details and functional parts."
"I also enjoyed the personal achievement of building something from scratch that ends up being so cool," he added.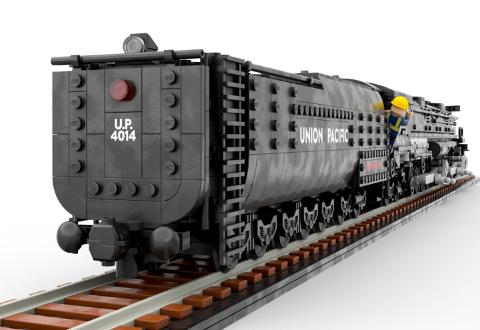 Hvidtfeldt's fascination with trains came naturally as a young boy. His grandfather worked for the Danish State Railways, and his dad used to take him to train museums and model train conventions. His father even had a model train layout of Big Boy, which Hvidtfeldt used as a building block for his model.
Before starting his own Lego design, Hvidtfeldt had to do a lot of research. His goal was to be as detailed as possible, capturing the windows, the tanks on the sides, the boilers, the gray areas before the cab, the shape of the tender, the interior of the cab and all the mechanical elements on 38 wheels.
He then gathered as many Lego bricks as he could. He broke down several of his older sets and ordered about 1,500 more pieces, including some hard-to-find wheels that have only appeared in a handful of Lego sets.
It was important to Hvidtfeldt that the valve gear were functional and the locomotive fit standard Lego tracks.
Subscribe to
Inside Track
"I really wanted the wheels to work realistically," Hvidtfeldt said. "It was also the most difficult part, as Lego doesn't make many flat parts that would work in that area."
As the steam engine began taking shape, Hvidtfeldt decided to post photos on LEGO IDEAS, a website that allows users from around the world to post photos of their creations and vote on their favorites. New ideas that receive 10,000 votes are considered for production.
Earlier this year, Hvidtfeldt's Big Boy hit the 10,000-vote mark but, unfortunately, Lego has decided not to produce a Big Boy set for sale. That doesn't mean Hvidtfeldt is giving up. The train enthusiast is working on a new, more detailed version of the famous steam engine – the world's largest operating steam locomotive.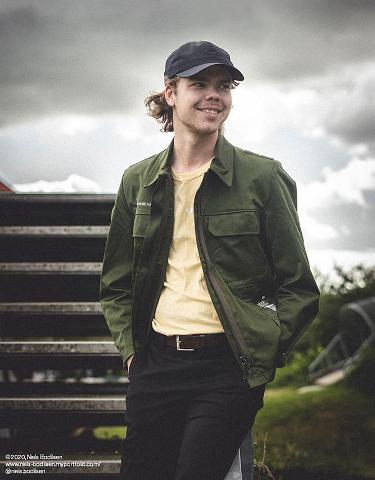 The new design will be smaller, but it will have more detail and its firebox will light up. It also will have a newer motor, with its movement controlled by a phone app.
"It's an overall better and more solid build," Hvidtfeldt said.
So far, the new model has received about 1,200 votes and has 585 days to make it to 10,000. To see or vote for Hvidtfeldt's new Big Boy, visit his LEGO IDEAS page.