A trip to a national park can change the way a student views the world for the rest of their life, providing an opportunity for them to appreciate the beauty and the culture of the great outdoors.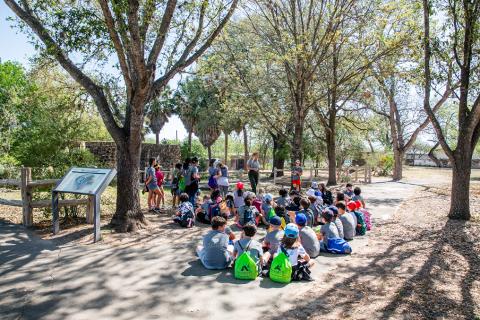 Union Pacific wants to help foster that admiration and respect. With the help of Union Pacific's sponsorship, the National Park Foundation's Open Outdoors for Kids Program expects to reach over a million students in the next four years, creating a unique opportunity for fourth graders to learn about and explore national parks.
"We believe that the work we are doing with Union Pacific right now has started to plant the seeds for generations to come," said Karen Lee, director-Programs and Partnerships, National Park Foundation.
The Open Outdoors for Kids Program introduces fourth grade students to national parks, offering in-park and hybrid experiences linked to history, outdoor safety, conservatorship and more. For two-thirds of the students who participate, it is their first exposure to the national parks.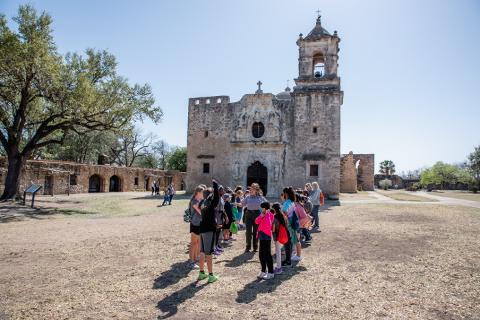 Union Pacific's contribution supports Open Outdoors for Kids across the 23 states in which the railroad operates. Union Pacific is the largest corporate supporter of the Open Outdoors for Kids Program.
"One of the great things about this partnership is that it is about the future. Union Pacific and the National Park Foundation are trying to spark a new generation of environmental stewards," said Scott Moore, senior vice president-Corporate Relations and Chief Administrative Officer. "A trip to the National Park is what can really embed in a young person's mind: 'This is what I have to preserve; this is what I have to protect.'"
Recently, the San Antonio Missions National Historical Park hosted fourth graders from local San Antonio schools as part of the program. Each school participated in a two-hour guided tour, where the students visited three sites in the park: the church, the grist mill and the housing quarters. At each station, rangers stopped and explained how that element impacted life for the people of the mission and the surrounding Indigenous communities.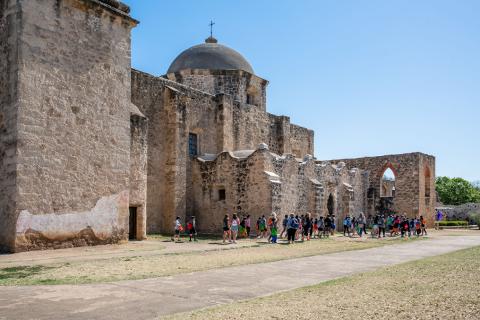 The park has a goal of serving 20,000 students in 2022.
"National parks are really an amazing classroom," said Will Shafroth, President and CEO of the National Park Foundation. "All you have to do is see the expression of awe and wonder on a young kid's face when they experience something as magical as a national park for the first time."
Subscribe to
Inside Track