Work on restoring Union Pacific's Big Boy, locomotive No. 4014, has been progressing at a fast and furious pace. The Union Pacific Steam Team began stripping the locomotive in early November, completing the disassembly process in January. Once additional parts are fabricated, No. 4014 will be ready for reassembly.
"We have the boiler disassembled," said Ed Dickens, senior manager – Heritage Operations. "You can walk from one end to the other inside the locomotive."
To take No. 4014 apart, the team used two 70-ton cranes to pick up the Big Boy's boiler, disconnected everything, and pulled the front engine out.
"It was a moment of amazement," Dickens said. "That level of disassembly hasn't been seen around here since the mid-1950s."
Because the Big Boy has double the drive axles of No. 844, checking all the drivers was no picnic. "We've nearly finished inspecting the drivers," Dickens said. "Numerous mechanical parts are already rebuilt and standing by for reassembly." As of mid-January, the team had begun fabricating many new boiler components.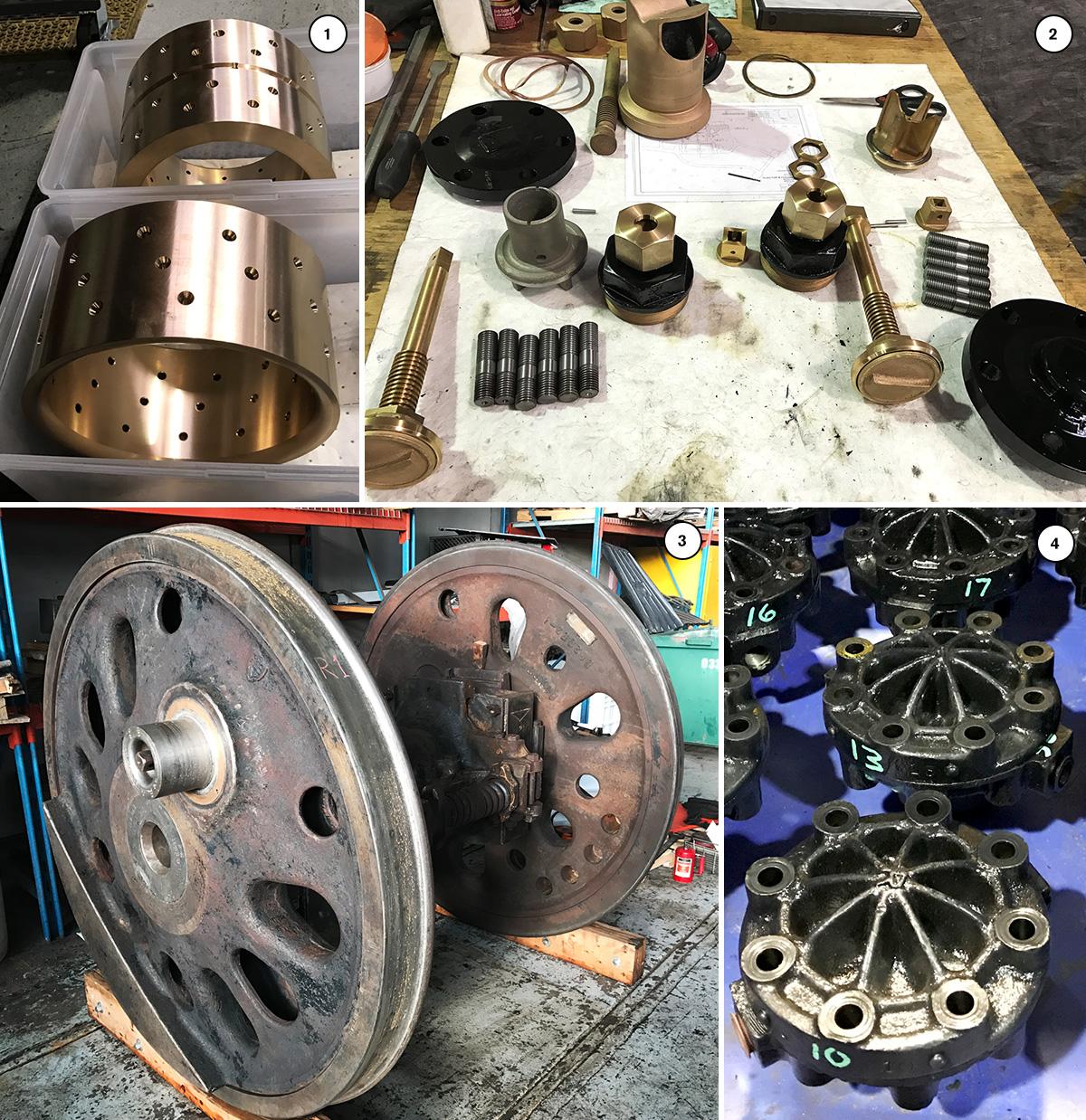 In addition to the Big Boy's ongoing restoration, the team has nearly completed No. 844's annual inspection. The locomotive's engine and tender were separated, and the boiler was inspected and cleaned following October's Trek to Tennessee.
"The Trek to Tennessee was outstanding," Dickens said. "We saw thousands of people along the track. There was one location in Arkansas where a school had several classes of kids seated in a parking lot forming the numbers eight, four and four."
Speaking of the Trek to Tennessee, Dickens hinted at a few additional opportunities to see No. 844 on the road in 2017.
"There are some trips currently being considered, but nothing to announce yet," he said. "I think No. 844 is going to have a good schedule in 2017."