Everything really IS bigger in Texas – 12 construction, rail, signal, surfacing and tie teams have been busy tackling an expansive series of track projects designed to upgrade the state's rail potential.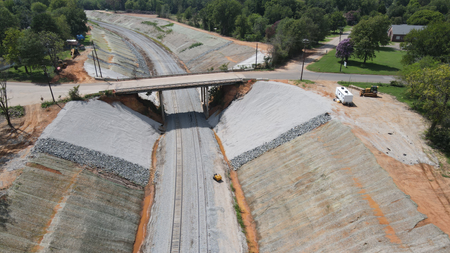 The multiyear infrastructure work recently completed east of Dallas began in December 2020, with much of the work wrapping up in late 2022.
"Our teams built 7.5 miles of new main line track connecting the existing Marshall and Keokuk sidings, and upgrading the sidings to handle higher track speeds," said James Mross, manager-Track Construction. "This project expedites traffic between Little Rock, Arkansas, and Dallas, Texas, on a busy UPS and Amtrak route."
By the Numbers: Project Main Line and Siding Extension Stats
100% injury-free project completion.
250,000 cubic yards of excavation.

Subscribe to

Inside Track

One soil nail wall installed.
Two pier protection structures built.
Two new concrete bridges for the new mainline track.
Five track control points.
15 mainline turnouts.
3,000-foot set-out track constructed.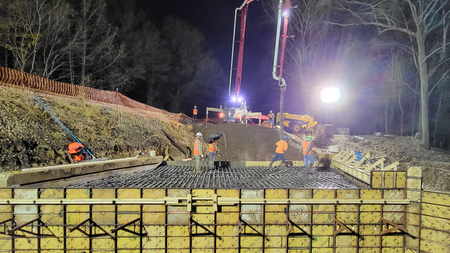 "This busy piece of our railroad sees up to 40 trains per day, is a crew change location, has a local serving yard and is near service unit boundaries," said David Pratt, senior manager-Resource Planning. "Combining all of these elements with some of Union Pacific's fastest growing intermodal business lanes, this 8-mile double track project supports improved operations and customer experience."
Union Pacific's capital investments represent the railroad's commitment to building a sustainable rail network, supporting economic growth for generations to come.