Did you know Union Pacific spends more on its infrastructure than most state highway agencies?
Subscribe to
Inside Track
In 2022, Union Pacific will invest around $3.4 billion in capital – much of which will go toward hardening the railroad's infrastructure and increasing capacity through improvement projects like the one UP's Engineering and Tech teams are collaborating on at the Twin Cities Intermodal Terminal (TCIT) in Minneapolis, Minnesota.
"Construction Team 9056 successfully completed 13 turnouts, constructed 5,500 track feet and realigned the yard to streamline the terminal's unloading operations," said Dustin Smith, manager-Track Construction. "Now, our Operations team has the ability to run a fully-stacked operation at 100% capacity.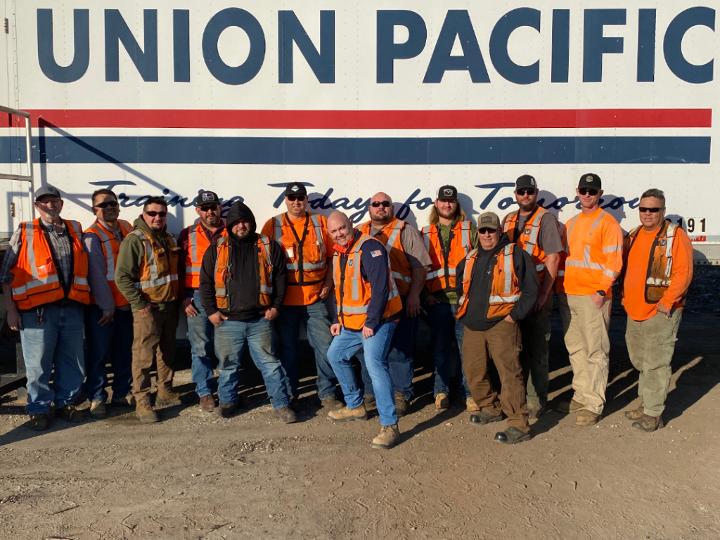 Additional facility improvements, to be completed by mid-2023, include more grading, utility and asphalt-paving work to improve commercial drivers' access to the stacked operation of intermodal containers, as well as canopies for inbound and outbound traffic.
TCIT is strategically located in the heart of the Minneapolis-St. Paul metropolitan area, offering regional shippers fast, direct and reliable intermodal service to key markets with domestic intermodal service between the Twin Cities and Los Angeles.
The intermodal terminal's capital investments are driven by growing marketplace demand – since opening as a pop-up ramp in January 2021, the new service product has secured more than 20,000 annual units. Work completed expands the Twin Cities footprint, increasing its lift ability from 20,000 to 100,000 lifts.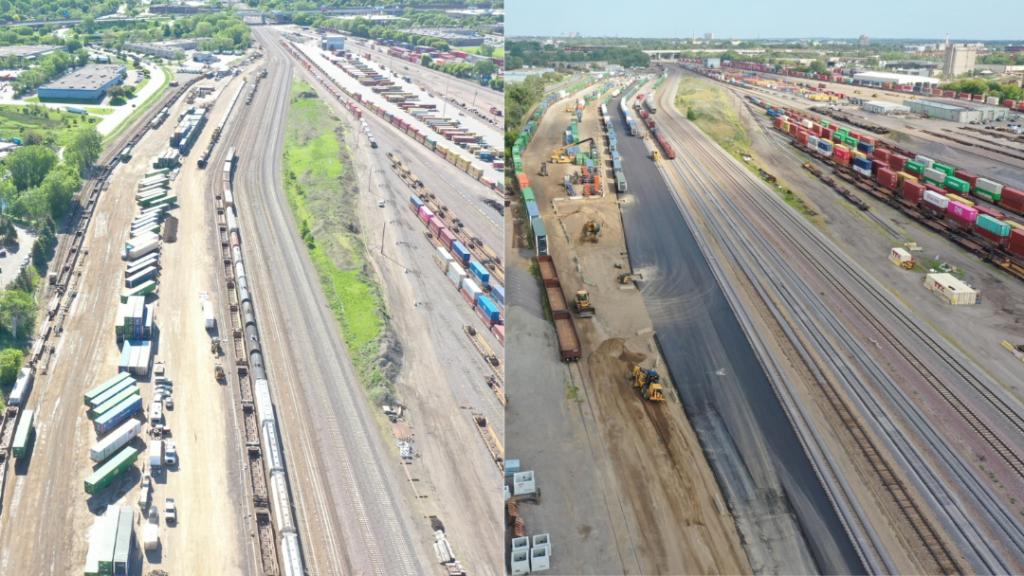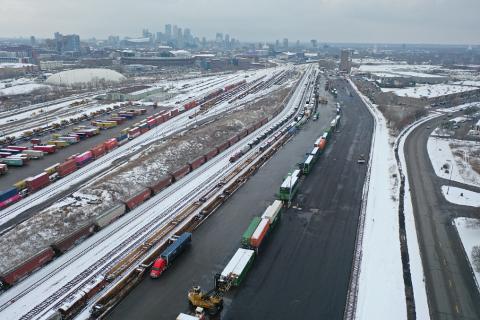 "We're investing in our future," said Paul Martinez, superintendent-Train Operations. "These upgrades position us to better respond to the growing demand for this service from both our domestic and international customers."
To complement the infrastructure work, the railroad's Tech team focused on improving the driver experience, providing better visibility into ramp inventory and streamlining container stacking activity.
"Our Tech team enhanced technology supported by the UPGo app to improve the driver experience at Union Pacific's intermodal terminals, including TCIT," said Jadie Giorgis, senior director, Tech. "Drivers can now update their UPGo mission, identify the chassis they're using and notify ramp personnel what container needs to be pulled from the stack prior to the driver being stack-side."
Union Pacific's capital investments represent the railroad's commitment to building a sustainable rail network, supporting economic growth for generations to come.