As wildfires roar across Northern California, a team of Union Pacific Engineering employees are on the front lines, battling hot spots along the railroad's tracks, bridges and tunnels.
Subscribe to
Inside Track
Their equipment of choice? A water train consisting of two rail cars, each holding 12,500 gallons of water and a pumper. The train goes back and forth over a 7-mile stretch, traversing up to 50 miles daily.
The crew has been out in force recently on UP's Canyon Subdivision near Quincy, California.
"We've had more than 16 fires so far this year in the Valley, Winnemucca and Canyon subdivisions, and the Reno, Nevada, industrial leads," said Union Pacific's Jerry Rhea, manager-Bridge Maintenance, Engineering. Canyon Subdivision service has been impacted by the fires.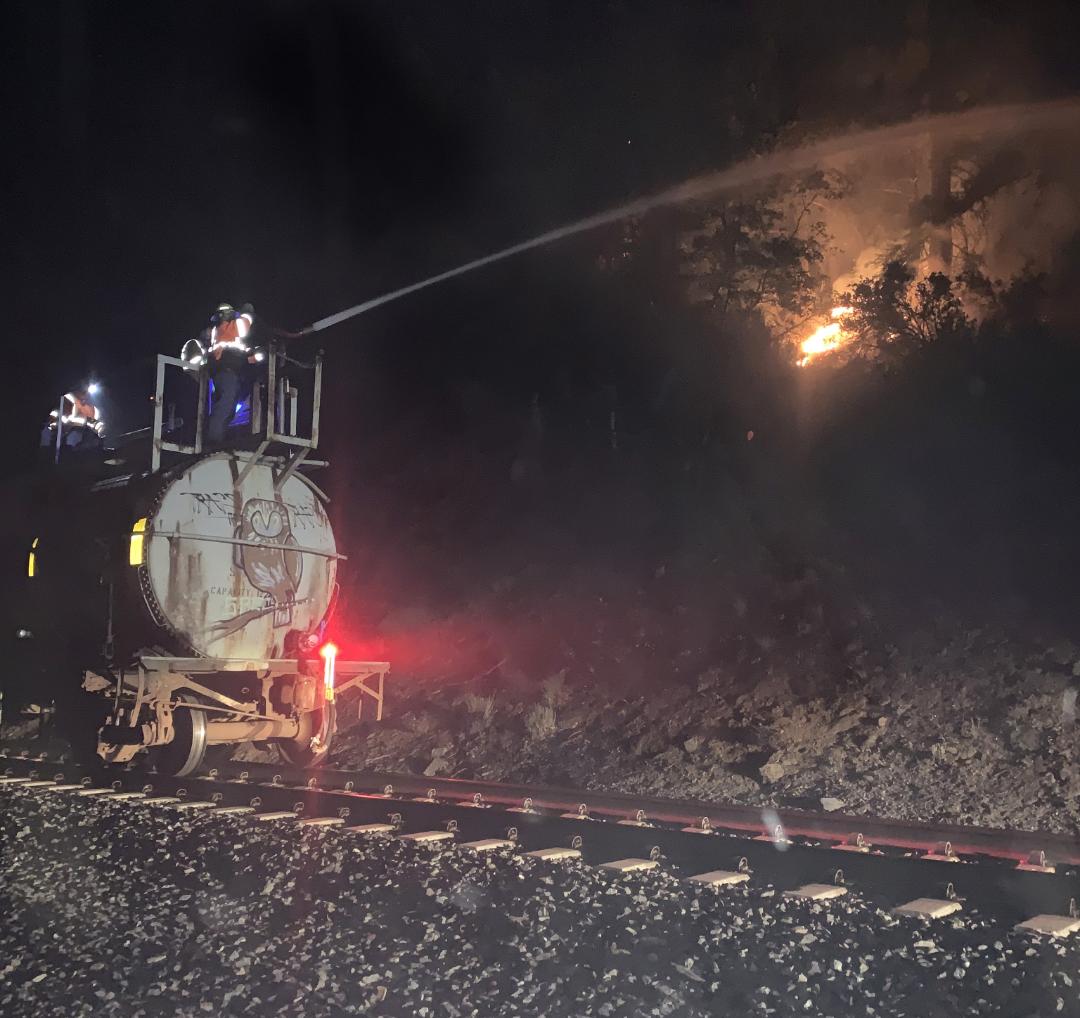 "We stockpile trains in Portola, California, and make arrangements with the Harriman Dispatching Center (HDC) so we can escort trains through the track at night when everything cools down," Rhea said.
Coordination is key among multiple departments, including Engineering, Transportation and the HDC.
"The team does a fantastic job working as one with our fellow Engineering co-workers and Transportation crews," Rhea said. "Safety and communication have been excellent to keep trains running while protecting our infrastructure. We're seeing very valiant efforts on everyone's part."