Executive Profiles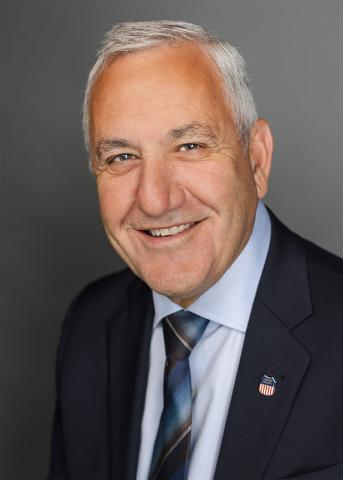 Jim Vena
Chief Executive Officer
A railroader, Union Pacific CEO Jim Vena has more than 40 years of industry experience with a demonstrated track record of driving best-in-class operating and service results. His vision for the railroad is clear: Safety, Service and Operational Excellence will equal Growth.
Vena's four decades of railroading bring unparalleled experience across operational management, marketing and project execution. He's led through transformational times for the entire railroad industry.
As Union Pacific chief operating officer from 2019-2020, Vena oversaw a team that achieved efficiency savings and delivered the best service product in the company's history. He served as senior advisor to the chairman in 2021 and returned to Union Pacific as CEO in August 2023. Prior to Union Pacific, Vena worked at Canadian National Railway (CN) where he added to his knowledge by working with great leaders.
Vena knows railroading firsthand, beginning his career as a CN laborer in maintenance of way, then a brakeman, conductor, locomotive engineer, trainmaster and superintendent. He progressively held roles of increasing responsibility, including senior management positions in Operations, Marketing and Sales spanning CN's east, west and southern regions across the U.S. At CN, Vena was ultimately promoted to executive vice president and chief operating officer.
He has experience as a board member and served on the Board of Directors as chair of the Audit Committee for DCLI (Direct ChassisLink, Inc.), a privately held company. He also served on the FedEx Board of Directors' Audit, Finance and Governance, Safety and Public Policy committees.
Vena received a bachelor's degree from the University of Alberta and a post-graduate Business degree from Athabasca University. He and his wife, Karen, have a great family with sons Michael and Joseph.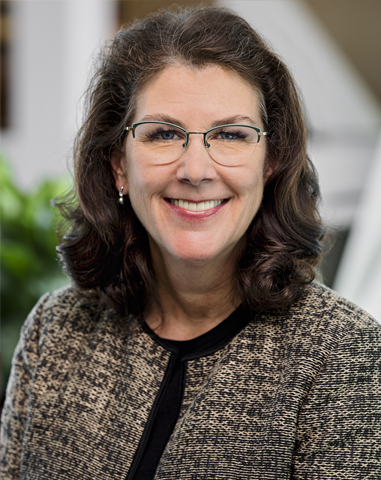 Beth Whited is a railroad industry leader and the first female president in the history of Union Pacific. Her experience includes leadership roles in disciplines that touch nearly every part of operating the world's largest freight rail network.
Over the past 35 years, Whited has led multiple functions across Union Pacific, spanning Strategy, Marketing and Sales, Sustainability, Finance, Investor Relations and Workforce Resources. As executive vice president-Sustainability and Strategy, she helped lead the development and implementation of Union Pacific's strategic vision as it strives to become the nation's No. 1 supply chain logistics provider while guiding its efforts to reach net zero by 2050.
Whited's team led historic labor negotiations, securing unprecedented quality of life and paid sick leave agreements for Union Pacific's craft professionals. As part of her Marketing and Sales leadership positions, she led the department for two years, the Chemicals business for four years and served as president of subsidiary Union Pacific Distribution Services.
Whited's industry-leading efforts have been recognized through a myriad of awards, including the 2021 Railway Woman of the Year by the League of Railway Women and Progressive Railroading, and Constellation Research's ESG50 List reflecting her commitment to sustainability. Additionally, Union Pacific was named to the Dow Jones Sustainability Index, underscoring its environmental and sustainability efforts.
Engaged in both business and community activities, Whited is a member of the Board of Directors of RPM International Inc., serving on the Compensation Committee. She's a member of the Humanities Nebraska Board, the Omaha Symphony Board and the Aksarben Foundation Board of Governors. She was a founding member and former president of Union Pacific's LEAD (Lead, Educate, Achieve, Develop) women's initiative.
Whited graduated with a bachelor's degree in Business Administration from the University of Iowa. She and her husband Kelvin have three children.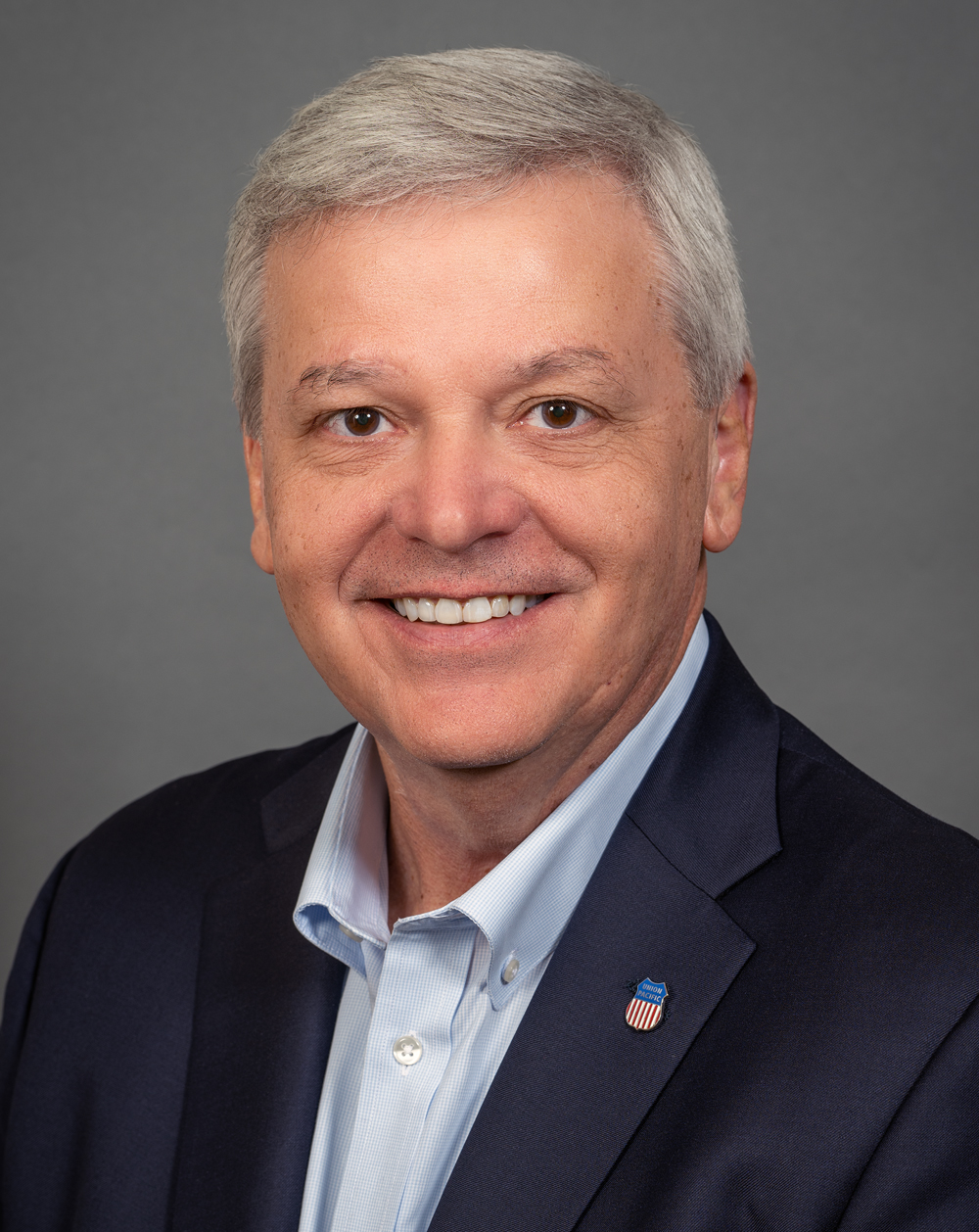 Printz Bolin
Vice President-External Relations
Printz Bolin was appointed vice president-External Relations in December 2018. He operates out of Union Pacific's Washington, D.C., office.
Bolin is responsible for Union Pacific's advocacy programs regarding federal transportation and railroad issues, including economic and safety regulation, passenger rail and Amtrak, security, labor, state-specific and other transportation projects. In this role he serves as the primary liaison between elected officials, key Congressional Committees and Executive Branch agencies including the U.S. Department of Transportation and the Surface Transportation Board to promote and defend Union Pacific's interests.
Bolin served as assistant vice president-External Relations since 2008 and held various positions since joining the railroad in 1991. Prior to joining Union Pacific, Bolin served as a senior staff member in the U.S House of Representatives and United States Senate.
Bolin and his wife, Kimberly, have two sons.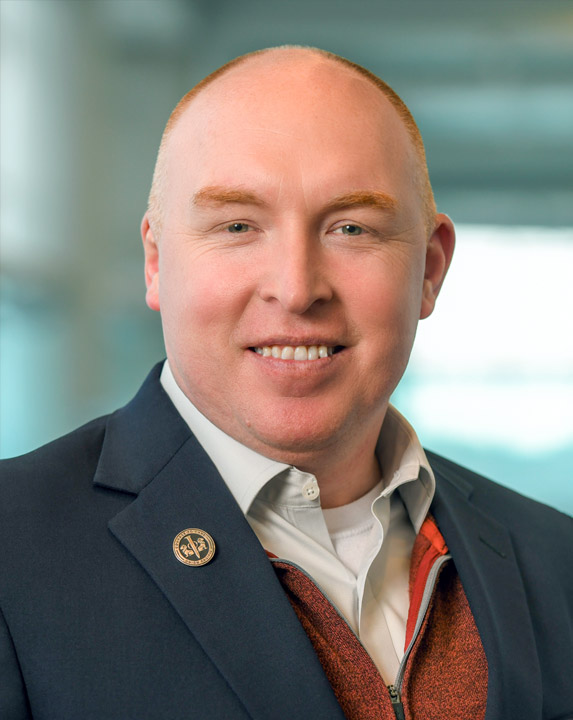 Eric Gehringer
Executive Vice President-Operations
Eric Gehringer was appointed executive vice president-Operations in January 2021. He is responsible for all aspects of Union Pacific's operations, including continued implementation of the railroad's operating plan, and its Engineering and Mechanical departments.
Previously, Gehringer served as vice president-Mechanical and Engineering. He joined Union Pacific in 2006 as a management trainee following time at Northwest Airlines and Daimler Chrysler. Since then, Gehringer has held numerous Engineering positions, including vice president-Engineering, where he was responsible for maintaining and hardening the company's infrastructure, leading the design, construction and maintenance of track, structures and signal systems.
Gehringer is a graduate of St. Louis University with a degree in aerospace engineering. He received a Master of Business Administration from the University of Nebraska-Lincoln.
Gehringer and his wife, Becky, have three children.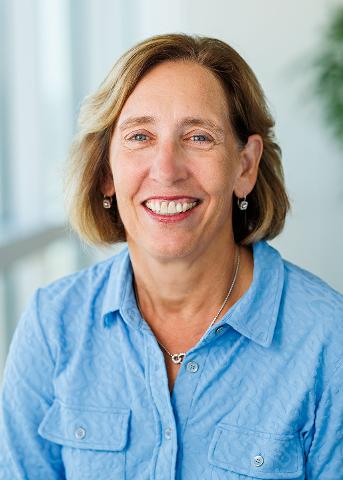 Jennifer Hamann
Executive Vice President and Chief Financial Officer
Jennifer Hamann was appointed executive vice president and chief financial officer (CFO) Jan. 1, 2020. She is responsible for managing all facets of Union Pacific's financial activities, controls and policies including accounting, tax, real estate, investor relations, treasury, audit, and capital planning. She further assumed responsibilities for strategic sourcing, inventory management, warehousing and logistics effective Sept. 1, 2023. As CFO, Hamann also serves on the Grupo Ferroviario Mexicano and TTX Company boards of directors.
Hamann began her Union Pacific career in 1992 as a member of the corporation's audit staff. In 1998, she moved to the railroad's Human Resources Department, holding various management positions. Hamann joined the Corporate Treasury group in April 2002, when she was named assistant vice president-Investor Relations. In April 2011, she was named general auditor of the Corporate Audit staff. Hamann moved to Marketing and Sales as vice president and general manager-Automotive in February 2016, a position she maintained until returning to Finance as vice president-Planning and Analysis in October 2017. She was named senior vice president-Finance in April 2019.
Prior to joining Union Pacific, Hamann received an MBA from the University of Nebraska at Omaha (UNO). She also has fulfilled the requirements and examinations necessary to receive a Certified Public Accountant certificate.
In addition to her duties at Union Pacific, Hamann serves as the executive sponsor of Union Pacific's LEAD (Lead, Educate, Achieve, Develop) women's initiative and is a member of its executive advisory council. She is a member of Steel Dynamic's Board of Directors and Audit committee. She is on the Board of Directors for the Omaha Performing Arts Society Foundation Board and The College World Series of Omaha, Inc., as well as a member of the Federal Reserve Bank of Kansas City's Economic Advisory Council.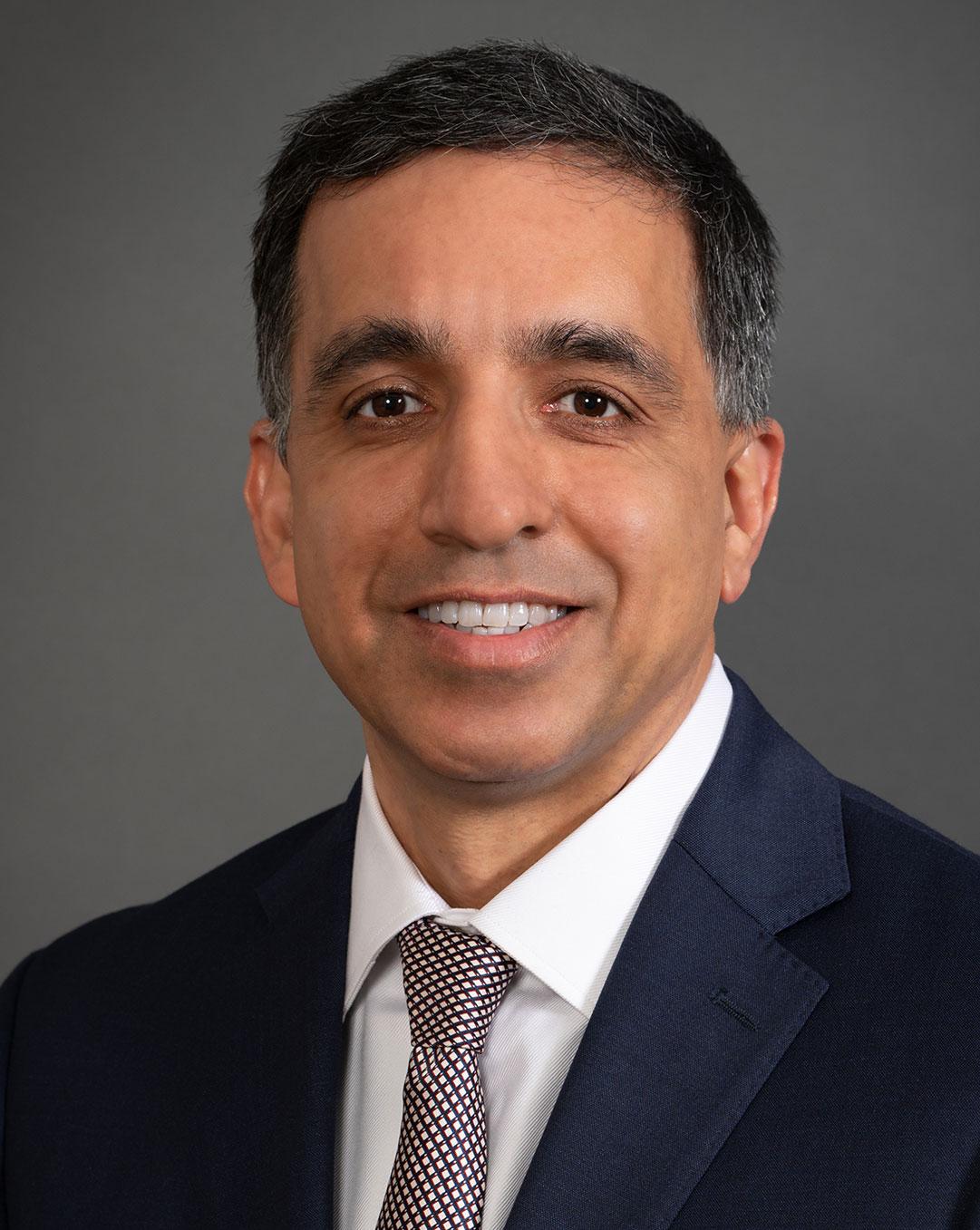 Rahul Jalali
Executive Vice President, Chief Information Officer
Rahul Jalali was appointed senior vice president and chief information officer in November 2020 and promoted to executive vice president in June 2023. In this position, Jalali serves as the organization's technology thought leader, ensuring Union Pacific has a complete, integrated process and systems strategy. This includes flexibility to innovate and improve speed-to-market by introducing cutting edge capabilities and optimize business models driven by technology.
Rahul is an active member of the advisory committee of the US Cybersecurity and Infrastructure Security Agency (CISA). In this role Rahul serves to speak on behalf of the transportation industry and provide advice to keep the national critical infrastructure safe from cyber threats.
Prior to joining Union Pacific, Jalali spent 23 years with retail behemoth Walmart Inc. in increasing leadership roles, most recently as Corporate Vice President in the technology division serving Walmart International. In that role he specialized in developing world-class global technology solutions and organizations that could scale technology platforms, leverage data, automation, machine learning, build quality products to grow/optimize businesses.
Jalali holds a bachelor's degree in Computer Science from the Birla Institute of Technology and Science (BITS) in Pilani, India. He currently serves on the Board of Directors for Make a Wish Nebraska as well as Habitat for Humanity foundations. He and his family are passionate about involvement in the local community development projects with a focus on the well-being of children.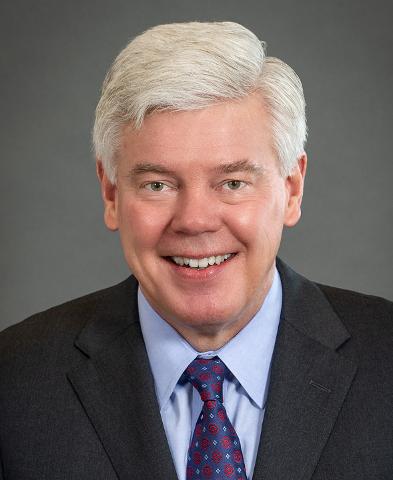 Craig V. Richardson
Executive Vice President, Chief Legal Officer and Corporate Secretary
Craig Richardson is executive vice president, chief legal officer and corporate secretary at Union Pacific Railroad. In this role, he oversees all aspects of the company's legal affairs, including commercial transactions and litigation, labor and employment, and regulatory matters. He also leads the company's claims management team.
Previously, Richardson served as vice president of commercial and regulatory law. He joined Union Pacific as associate general counsel in 2016. Prior to the railroad, Richardson was principal shareholder at Greenberg Traurig, and vice president and general counsel of the El Paso Pipeline Group. Richardson has held various national security positions in the United States government, and he is a retired commander in the United States Navy Reserve.
He holds a bachelor's degree from Pomona College, a master's degree from Princeton University's School of Public and International Affairs and a J.D. degree from Stanford University.
Richardson and his wife, Valerie, have three children.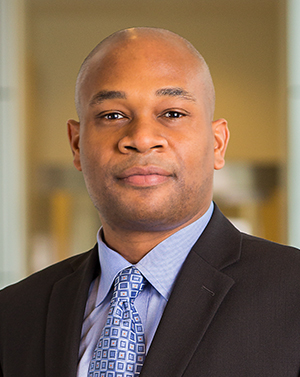 Kenny Rocker
Executive Vice President, Marketing and Sales
Kenny Rocker was appointed executive vice president Marketing & Sales at Union Pacific Railroad in August 2018. He is responsible for the company's three major business units: Bulk, Industrial and Premium, along with Marketing & Sales Operations, Commercial Strategy and Union Pacific's Mexico business. He also oversees the railroad's Loup Logistics subsidiary.
Previously, Rocker served as vice president - Industrial, a position he held since August 2016. Since joining Union Pacific in 1994, he has held various Marketing & Sales positions, including assignments in Automotive, Chemicals and the Market Development & Sales Center.
Rocker graduated with a bachelor's degree in finance from Tuskegee University. He currently serves on the Children's Hospital and Creighton University boards and was previously Chairman of the Lutheran Family Services Audit Committee and served on the NorthStar and Seventy Five North boards.
He and his wife, April, have four daughters.