Why the U.S. West Coast Is Your Competitive Solution

The U.S. West Coast ports include:
These five ports maintain the largest international intermodal footprint in North America. The ports also maintain the largest port infrastructure in North America with direct access to an array of intermodal services such as warehousing, cross docking/transloading and trucking.
Railroads connect the ports to the inland markets and Union Pacific has the broadest U.S. market coverage in the intermodal industry — serving more markets than any other railway in North America. Shippers, Intermodal Marketing Companies (IMC) and Ocean Carriers choose the U.S. West Coast ports and Union Pacific for the market accessibility and reach, the consistent and reliable rail service and the innovation in their products and services.
Market Accessibility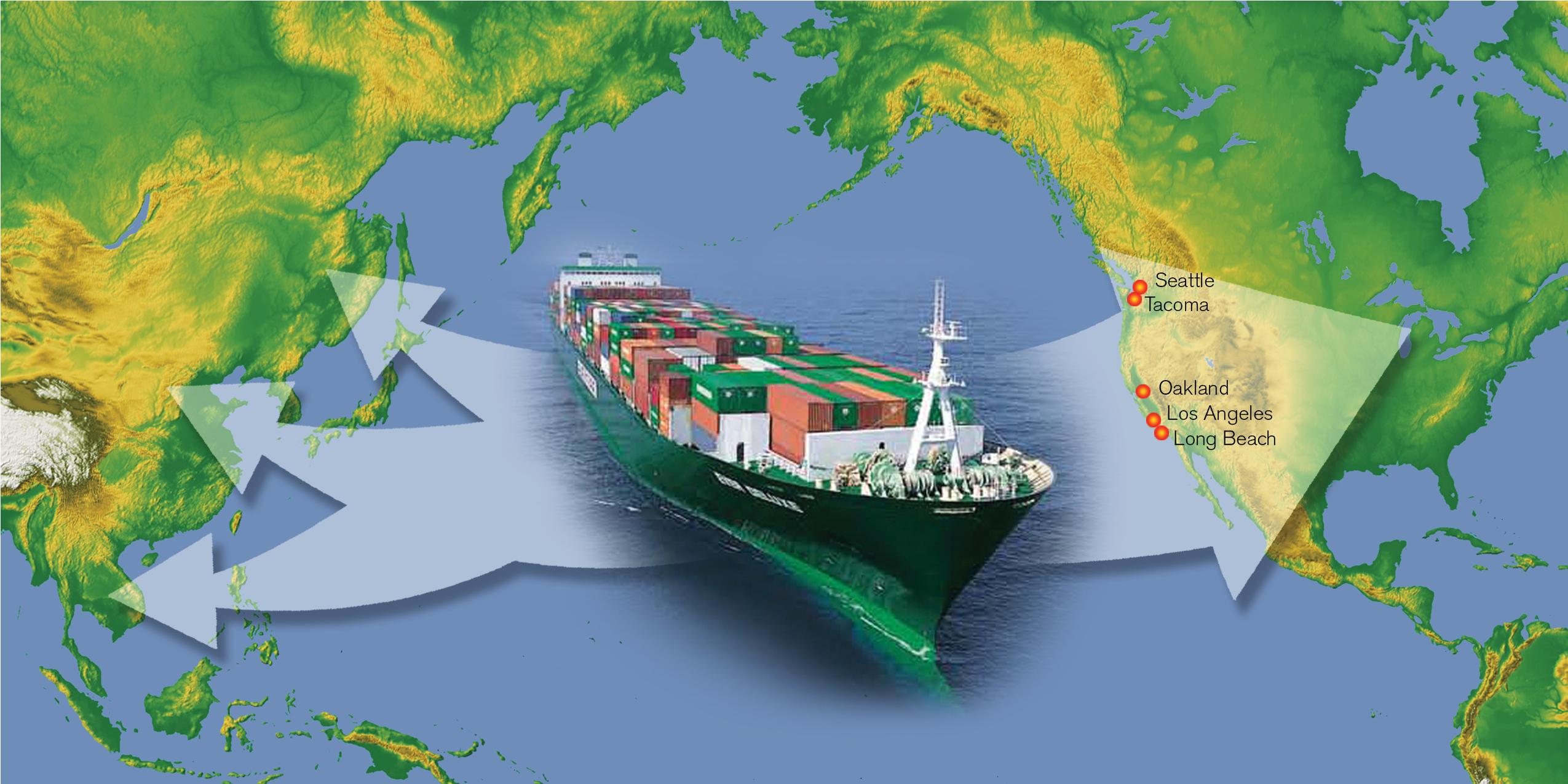 Market Reach: Union Pacific serves more markets than any other rail provider, accessing 28 domestic intermodal markets and 19 international intermodal markets
Vessel Services: Union Pacific has access to more ports of call than any other North American region
Consistent & Reliable Rail Service
Capacity: U.S. West Coast ports provide greater TEU capacity than all East Coast ports combined
Speed to Market: Customers choose the U.S. West Coast Ports to bring product to market faster than an all-water option to the East Coast
Franchise Lanes: Union Pacific serves 14 lanes from various U.S. West Coast Ports
Contact a Shipping Expert
Get connected to an intermodal specialist now.