Centennial DD40X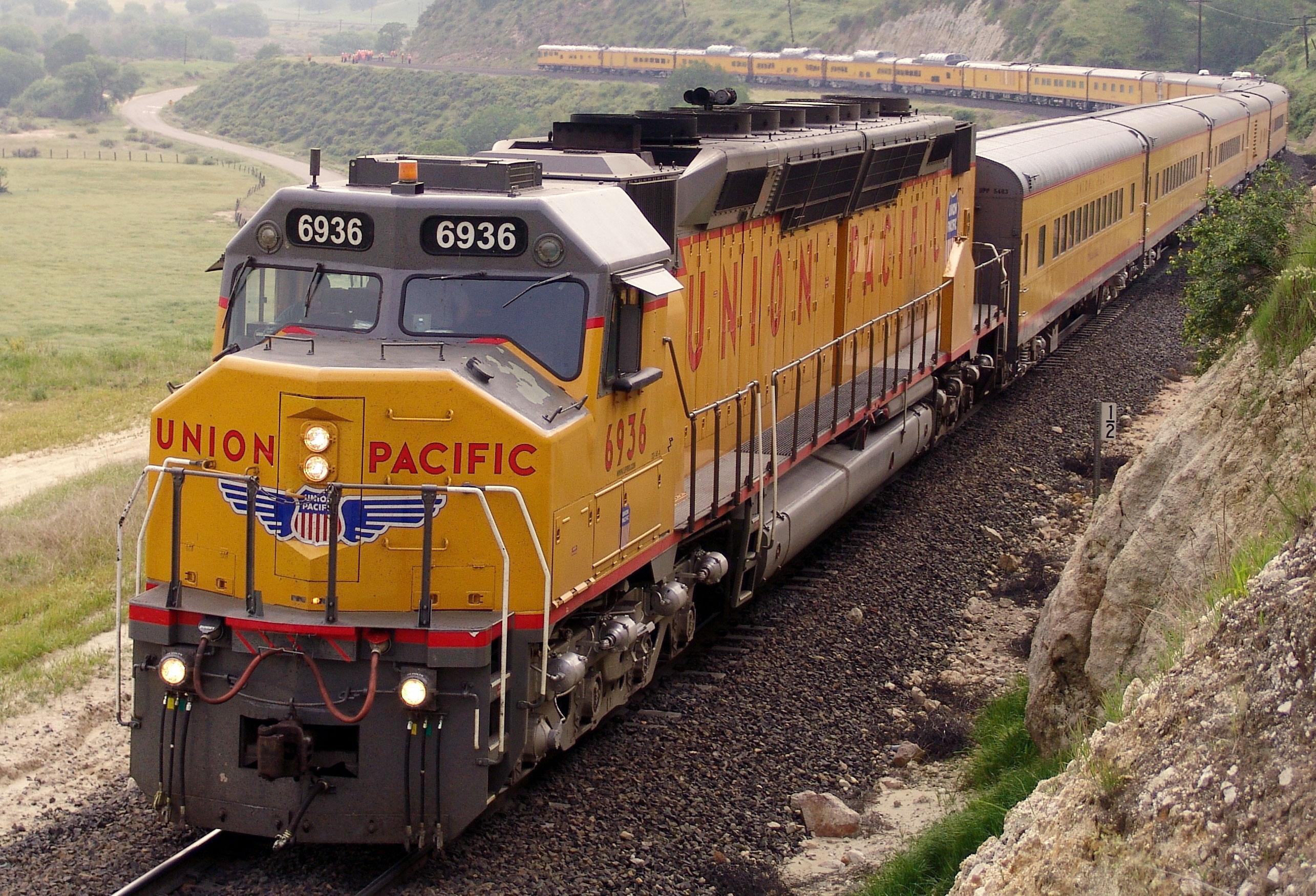 Union Pacific has retained only one of its 47 Centennial diesel-electric locomotives, No. 6936. The Centennials were the largest diesel-electric locomotives ever built. Actually comprising two engines on one frame, they delivered 6,600 horsepower. Designed and built exclusively for Union Pacific Railroad, the units were named in honor of the railroad's centennial anniversary celebration in 1969. Accordingly, they were numbered in the 6900 series, from 6900 to 6946.
The first Centennial was delivered in 1969, in time to participate in the Golden Spike celebration in Utah. The remaining units were delivered during the next two years. They operated in fast freight service over most of the UP system until their retirement in 1984. Thirteen of the locomotives were donated for public display in various parks and museums.
Union Pacific has announced plans to donate its remaining Centennial, No. 6936, to the Railroading Heritage of Midwest America.