No. 1111 - Employee Pride Locomotive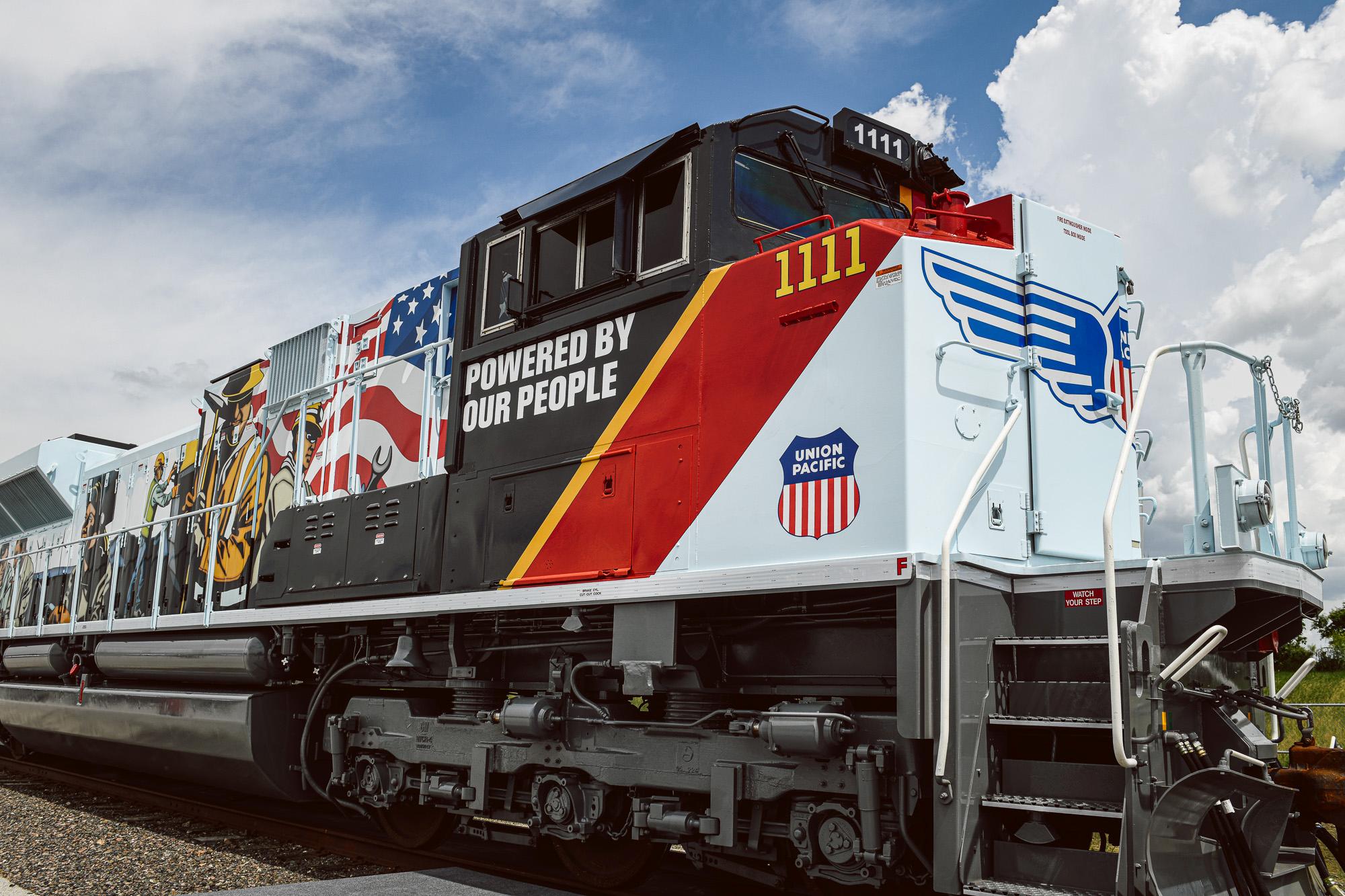 Union Pacific's Locomotive No. 1111 – The Employee Pride Locomotive – was created to honor the men and women of Union Pacific Railroad.
The paint design, selected through a systemwide online employee vote, highlights Union Pacific's unique and diverse employee population while representing the critical crafts and skills that do the work. The graphic novel approach, utilizing solid color pallets, shading techniques and larger-than-life figures, pays homage to our employees and their true heroics essential in building America.
Twelve employees at Union Pacific's Jenks Shop in North Little Rock, Arkansas blasted, sanded, striped, painted and decaled the Employee Pride Locomotive, which was officially unveiled at a June 6 celebration in Omaha.
The locomotive's number – 1111 -- represents Union Pacific's goal to be the No. 1 railroad with the No. 1 employees who have the No. 1 safety dedication with 1 vision – Building America.