No. 4141 - President George H. W. Bush Commemorative Locomotive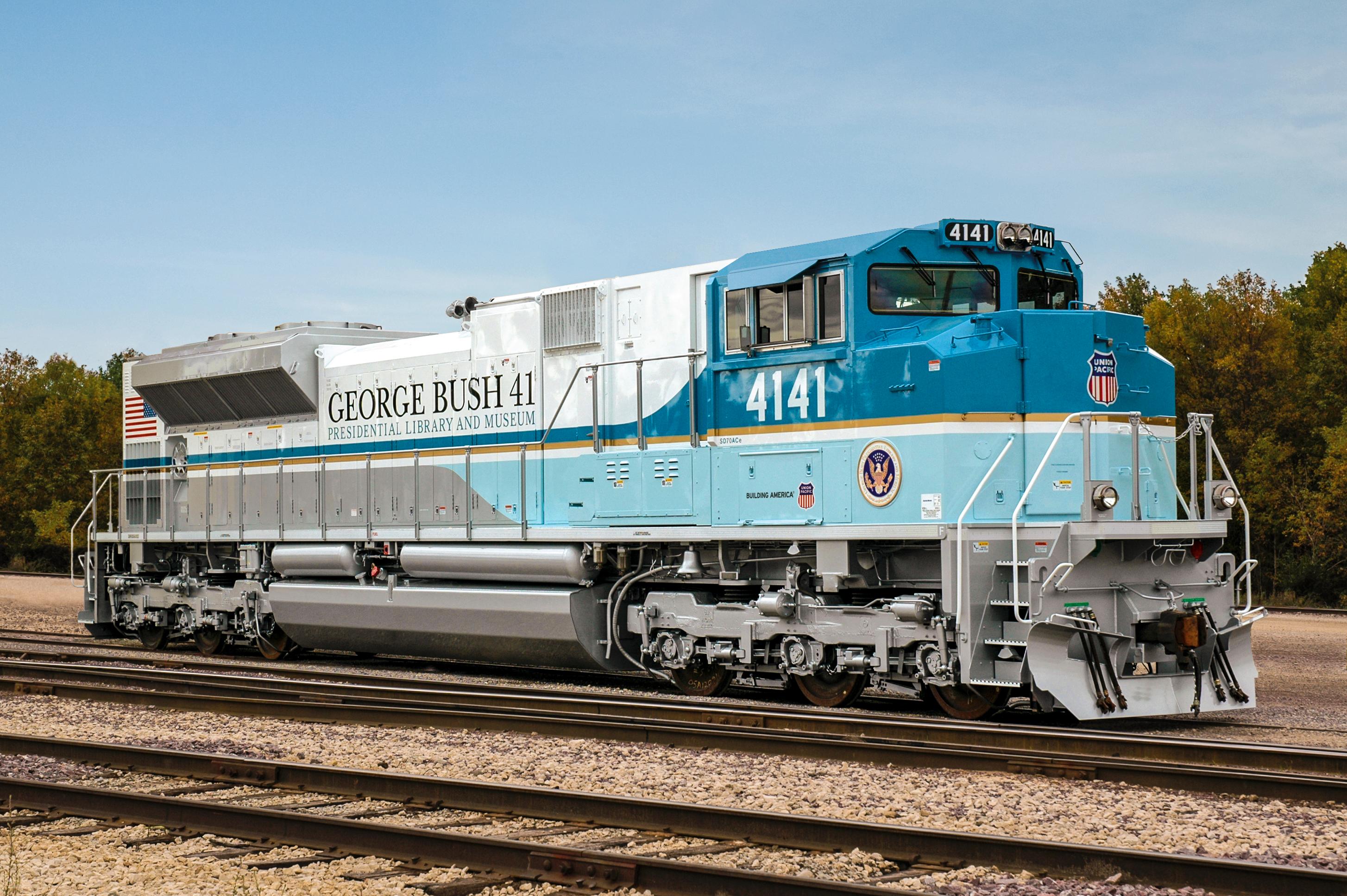 Union Pacific paid tribute to President George Herbert Walker Bush with a custom-painted locomotive. Incorporating colors and elements of the Air Force One used during Mr. Bush's presidency, the Union Pacific locomotive bears the number 4141, in honor of the 41st president. The special SD70ACe locomotive, which replicates Air Force One's design as a striking symbol of national pride and strength, was revealed to the former president during a 2005 ceremony near the George Bush Presidential Library and Museum on the Texas A&M University campus in College Station, Texas. Elements from Air Force One's wings and tail, including an American flag, were placed on No. 4141's rear panel, with the sweeping lines of forward motion representing progress.
On Dec. 6, 2018, Union Pacific was honored to participate in President Bush's funeral train, led by No. 4141, from Spring to College Station, Texas.
Photo Galleries