No. 1983 - Western Pacific Heritage Locomotive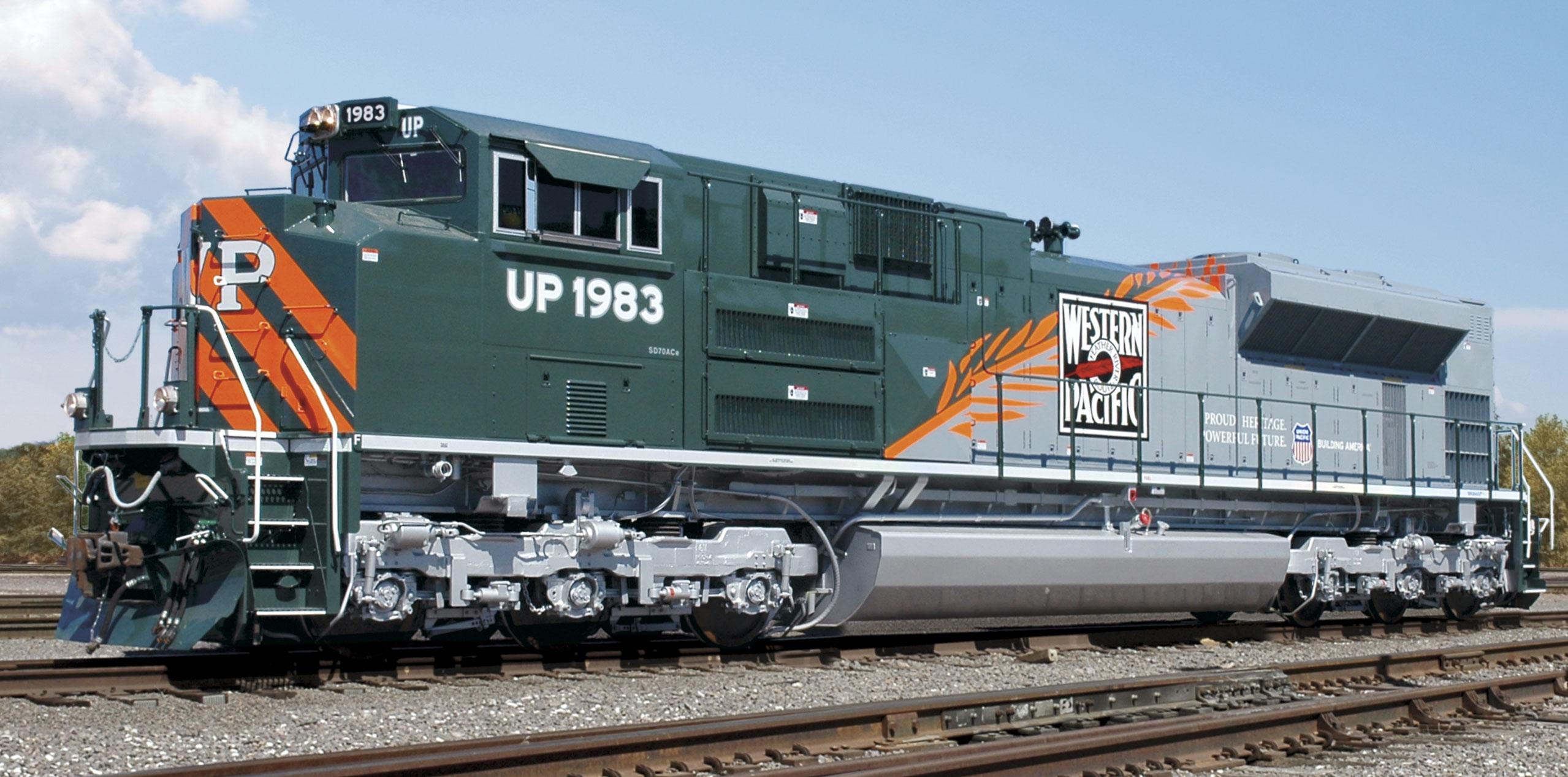 In 1949, Western Pacific joined with the Denver & Rio Grande Western and the Chicago, Burlington & Quincy railroads to introduce a new streamlined passenger train between Oakland and Chicago, the "California Zephyr." The cars on the Zephyr were exchanged between the three railroads, but each used its locomotives on its own portion of the trip. The WP introduced an orange and silver paint scheme with an elaborate, stylized red nose feather to decorate its new passenger locomotives.
In 1970, a solid green paint scheme with orange lettering was introduced, followed by the addition of an orange nose in 1979, the final WP color scheme.
The Western Pacific operated 1,719 route miles in California, Nevada and Utah. Its main line paralleled rival Southern Pacific between Oakland and Salt Lake City, and its "Inside Gateway" connection in Northern California challenged SP's north-south route.
The company struggled financially through most of its existence due to the lack of feeder branch lines and competition from Southern Pacific and the Atchison, Topeka & Santa Fe Railway for transcontinental traffic. WP was acquired by Union Pacific on Dec. 22, 1982.