Throughout his career, Commuter Operations' Craig Crisp has maintained a strict focus, tackling one challenge after the next using a personal growth mindset of continuous learning.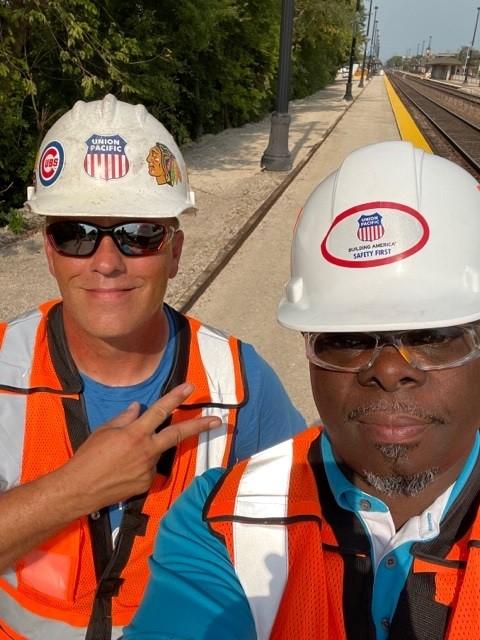 Crisp's perspective has led him down a career path uniquely his own, recently earning him a promotion. This year, the 28-year railroader started a new position as a manager-Track Construction Projects, Transportation. In this role, Crisp will evaluate and implement railroad capital project designs.
"This job will allow me to impact people in a positive way," Crisp said. "My primary emphasis will be on employee, contractor and public safety, making sure we follow policies and procedures to protect railroad infrastructure and assets so safe operations continue across our community."
Throughout his career, Crisp has changed "hats" – and job titles. In 1994, he started his career as a bridges and building carpenter before quickly becoming an assistant foreperson, then foreperson. In 2008, Crisp transitioned into a new field as a bridge American Railway and Airway Supervisors Association (ARASA). He also earned a positive reputation as a senior supervisor-Bridge Construction and manager-Bridge Construction.
Crisp's advice for new railroaders just starting their careers:
"Do not be afraid to ask for help if you need it, give others a helping hand. Take advantage of opportunities to improve your skill set. Always communicate with your team, and be transparent and honest."
His desire for personal growth can also be seen in his pursuit of continuing education. Crisp earned a bachelor's in business administration from Olivet Nazarene University, as well as a graduate degree in project management from the Keller Graduate School of Management.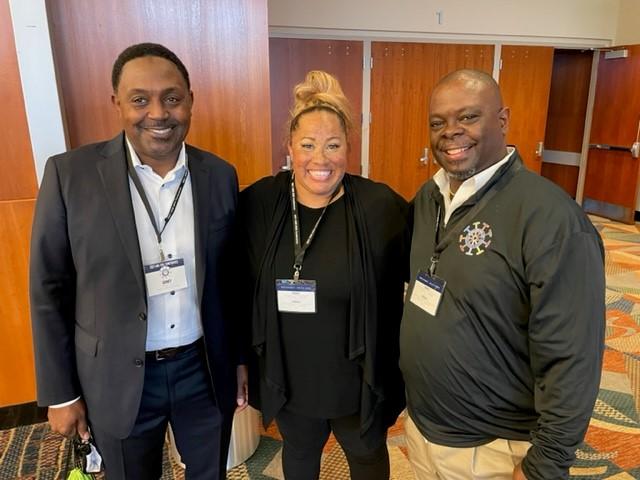 "The experience I gained in higher education has assisted me with time management, a deeper understanding of budgets and a different perspective on work processes," he said.
He credits his Transportation peer role models with showing him the best of UP: "Manager-Track Maintenance Claire Anderson and Senior Manager-Structure Projects Sidney Thompson are such positive influences – they both exhibit integrity, fortitude and a calm demeanor."
Now, Crisp is doing his best to emulate their example as he interacts with his service unit and fellow members of his local Black Employee Network (BEN) chapter.
"I work alongside such great people here at UP," Crisp said. "Director-Track Maintenance Jill Place, my supervisor, is one of the many individuals making a positive impact on our service unit."
Subscribe to
Inside Track
At the end of the day, Crisp tries to balance his hard work mentality with family fun. When he's not spending time with his wife Sharon, their children and five grandchildren, he can be found at his happy place: Shamrock Golf Course in Kankakee County, Illinois.