In towns across Union Pacific's 23-state network, employees supported charitable causes with donation drives throughout the holiday season. In the spotlight today: railroaders showing community pride in Kansas City, Missouri; North Platte and Omaha, Nebraska; and San Antonio, Texas.
Kansas City Employees Support Shelter's Holiday Boutique
Team members from the Heartland Service Unit headquarters recently donned Santa hats and donated more than 100 board games, books and children's toys to Newhouse, a Kansas City domestic violence shelter.
"This drive was a true partnership," said Carrie Stephens, manager-Field Operations Support. "Six work groups participated, selecting gift tag ideas from Christmas trees stationed around the building's fifth floor."
The Missouri nonprofit's Holiday Boutique provided Newhouse residents the opportunity to 'shop' free of charge, giving parents their choice of holiday presents and wrapping paper to help make the season bright for their families.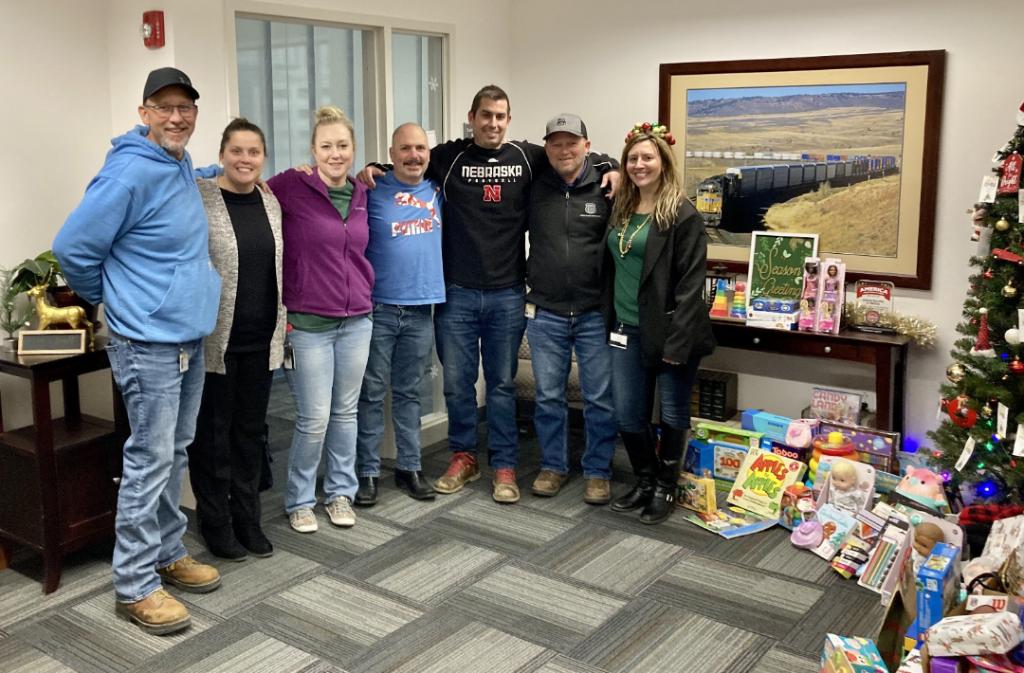 Supporting Inclusion: EASE's Annual Community Causes Vote
As part of its third annual giving event, EASE made charitable contributions to five organizations recognized for their impact on the communities where employees live and work. The groups, nominated by EASE members, focus on inclusion for children and adults with physical, emotional and mental disabilities. Union Pacific's EASE group brings awareness and support to employees impacted by disability.
Subscribe to
Inside Track
"Thank you EASE members for your continued engagement in this fan-favorite tradition," said Elise Gosch, assistant vice president, Corporate Strategy, and EASE president. "Congratulations to the recipients."
The 2022 EASE Charitable Giving recipients are: Heartland Equine Therapeutic Riding Academy (HETRA), Magical Motors, My Sister's Keeper Nebraska, Camp Landon and the Wounded Warrior Project.
EASE's first-ever Courageous Star award winner had the special honor of choosing an additional nonprofit recipient. First on his nice list? The National Multiple Sclerosis Society.
Community Giving: San Antonio LEN Chapter Teams Up with Local Organizations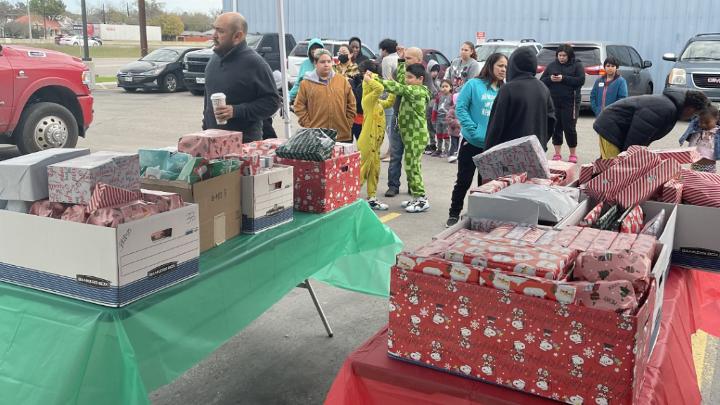 Over the past few months, San Antonio's Latino Employee Network (LEN) chapter has been feeling festive. In November, members partnered with churches and community groups to distribute Thanksgiving meal gift baskets. Then LEN shifted gears with the changing seasons, supporting a neighborhood toy drive near a UP facility.
"For Christmas, we partnered with Select Federal Credit Union for the first time to provide bicycles and toys for children on San Antonio's east side," said Ken Kuwamura Jr., manager-Talent Acquisition, and LEN president. "We were pleased to donate $2,000 in gifts."
Working in collaboration with Mr. Claus, the local group spread holiday joy to 25 local families.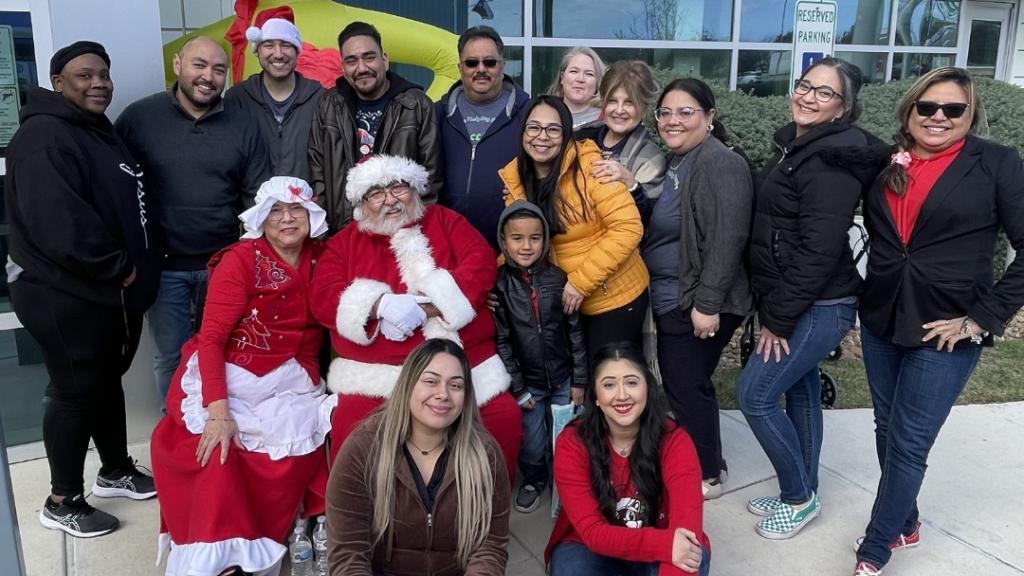 Mission North Pole Complete: North Platte Teams Support Middle School Families
Railroaders from Bailey Yard joined together to participate in an 'Adopt-a-Family' campaign for Madison Middle School in North Platte, Nebraska. In partnership with School Counselor Veronica Gale, they identified gift ideas and went shopping – selecting toys, clothes and food for special delivery to the school.
"This was a real team effort," said Christine Marshall, manager-Shop Operations. "Together, we sponsored 11 North Platte families."
Participating railroad groups include the LEAD, LEN and UPVETS groups; the Total Safety Culture team; Occupational Health Nurses; the Diesel shop; Great Plains Service Units work groups; and local leadership.