Cassie Gouger knows what it takes to lead a team and drive results.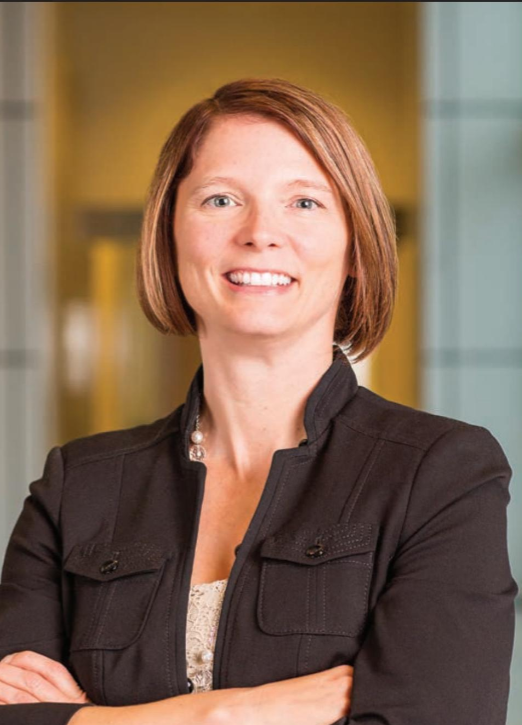 In fact, the 11-year Union Pacific employee's resume is full of projects key to Union Pacific's growth and position as a global supply chain leader.
In recognition of her leadership, Gouger has been named to Railway Track & Structures' 2022 Women in Railroad Engineering list, which annually honors women leaders in the industry.
Gouger, senior director-Design, Engineering, and her team focus on infrastructure projects such as new or extended sidings, which are tracks parallel to a main track used for meeting and passing trains. These sidings help Union Pacific run longer trains, reducing main line congestion and delays, which is crucial to resolving current supply chain challenges.
Other projects include intermodal pop-ups, a new initiative enabling Union Pacific's Operating and Marketing and Sales teams to pilot infrastructure and service with customers in key locations before making significant capital investments.
"This well-deserved recognition represents Cassie's hard work and technical knowledge," said her supervisor, Todd Wimmer, general director, Engineering. "She leads a team of talented engineers that design all of Union Pacific's main line, yard and terminal capacity projects. Their work is directly aligned with our Serve and Grow strategies as they continually look for ways to deliver projects faster with possible cost savings. Additionally, Cassie works with multiple internal and external stakeholders to find win-win opportunities."
Subscribe to
Inside Track
Off the tracks, Omaha-based Gouger takes time to participate in STEM-related activities for local students and mentor the next generation of women interested in rail careers. Gouger, who attended Purdue University, is a licensed professional engineer.
"This award is a testament of how a team can adjust and succeed under PSR principles," Gouger said. "My team is phenomenal and has continually looked at how things can be done differently to meet expectations. Thanks to my awesome team – they make me look good!"