Union Pacific has the pleasure of wishing Yellowstone National Park: "Happy Birthday!" Today, the natural wonder celebrates its 150th anniversary as a national treasure. Widely recognized as the world's first national park, this anniversary is one of many that Union Pacific has celebrated with Yellowstone.
Subscribe to
Inside Track
Union Pacific's history with the national parks began when it helped create the National Park Service and provided access to pristine landscapes that were otherwise virtually impossible to visit, such as iconic western parks like Yellowstone, Zion, Grand Canyon and Death Valley.
Today, Union Pacific's commitment to preserving our nation's most unique and inspiring spaces remains strong with a multi-year, multi-million dollar Find Your Park/Encuentra Tu Parque partnership with the National Park Foundation (NPF).
The partnership supports the Open OutDoors for Kids program, providing national park experiences for thousands of students across Union Pacific's 23-state network. National park field trips encourage students to develop a sense of adventure while educating youth about science, history, conservation and their role in protecting national and local treasures.
"It is vitally important that all Americans, especially the next generation of explorers, have the opportunity to experience the wonder of our national parks," said Scott Moore, senior vice president-Corporate Relations and Chief Administrative Officer. "Every day, Union Pacific traverses America's backyard as a vital partner in the national supply chain, and we want the next generation to be able to explore these landscapes through national parks."
In partnership with the NPF, Union Pacific is sharing a series of throw-back posters from its archived advertising vault. Perhaps the most famous of these campaigns was the 'bear-y cute' Yellowstone bears series, which captured the joy and majestic scenery visitors experience at the parks.
Starting March 1, Union Pacific will post Instagram stories inviting followers to vote on their favorite poster. In multiple rounds over the month, voters will narrow down the options, selecting the most-liked historic Yellowstone bear advertisement. Union Pacific and NPF will share the winning poster via Instagram at the end of the month.
Which national park will you explore next?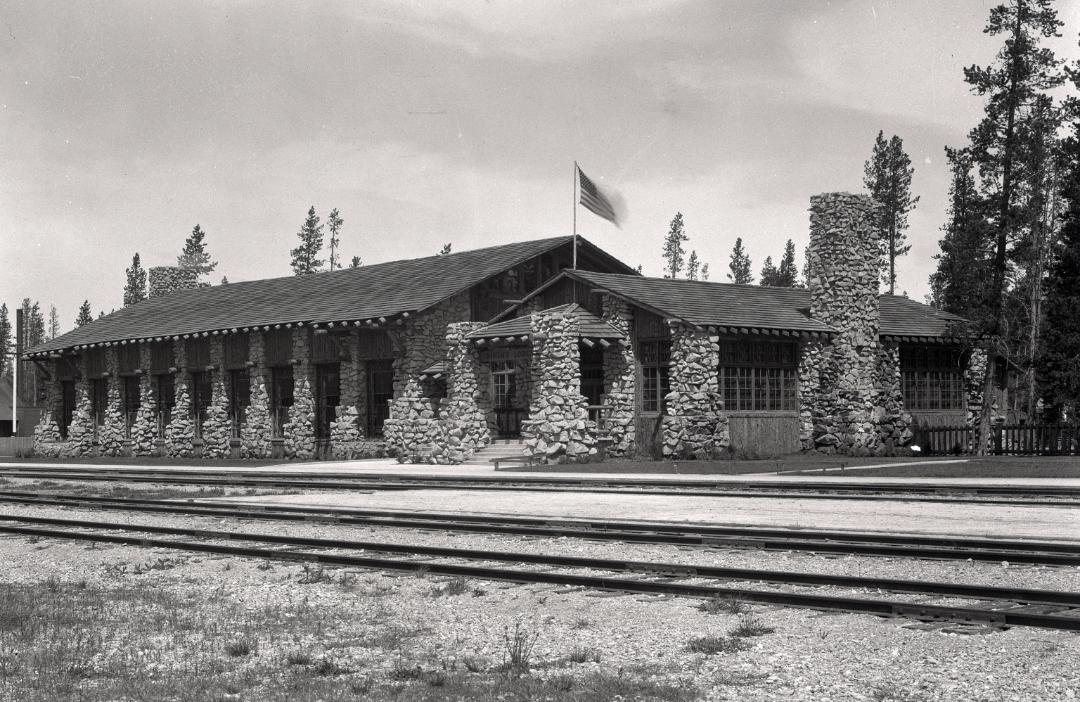 Did You Know?
When the first Union Pacific train arrived in West Yellowstone in 1907, it encountered a vast, wild forest with few facilities. The railroad built a temporary depot before opening the Union Pacific Dining Lodge in 1925, which continues to welcome Yellowstone visitors today.