Rahul Jalali is no stranger to innovation. After all, he spent 24 years shaping Walmart's retail tech strategy before bringing his customer-centric mindset to Union Pacific, one of the nation's leading transportation companies.
Subscribe to
Inside Track
Others are taking notice. Jalali, Union Pacific's senior vice president and chief information officer, recently earned a spot on Forbes CIO Next List, highlighting 50 technology leaders who are redefining the CIO role and driving game-changing innovation. He also was named one of Railway Age's 2022 Readers' Influential Leaders, nominated by subscribers as one of the industry's top 10 influential individuals who are committed to service and making a difference. Jalali is featured on the cover of Railway Age's May issue.
Jalali and his Tech team are focused on delivering high-tech solutions for the railroad. One recent innovation, Fast Gate, automates the check-in process at intermodal ramps, helping drivers get in and out as quickly as possible to keep the supply chain moving.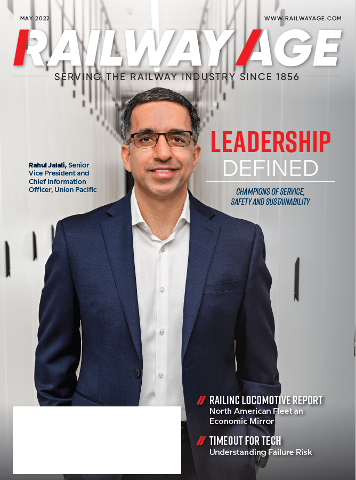 He credits his work ethic to his upbringing in India.
"College loans and scholarships were non-existent when I was going through the admission process in India," Jalali told Forbes. "What you got was through pure hard work and some luck to go with it. It brought out the best of the IQ mindset, along with the ability to be respectful, humble and community focused."
Jalali, who leads the development, implementation and operation of Union Pacific's information and telecommunications technologies, joined the railroad in November 2020. He and his family, including his wife Shefali and two children, are passionate about being involved in the local community. Jalali serves on the boards of Make-A-Wish Nebraska and Habitat for Humanity.
Learn more about the growth perspective Jalali is using to lead UP's Tech team and keep America's freight moving.