Union Pacific has developed strong relationships with local United Way chapters across its 23-state network. Last year, employee donations reached more than 150 communities, and Team UP is maintaining the momentum in 2022.
Subscribe to
Inside Track
More than 110 Finance department volunteers stepped out into the community for United Way of the Midland's Day of Caring, helping make Union Pacific one of the event's largest volunteer time contributors. Business and private teams of all sizes tackled meaningful projects addressing community and nonprofit needs across Douglas, Sarpy and Pottawattamie Counties.
Finance department employees dedicated nearly 300 volunteer hours to assist 14 local nonprofits with tasks like neighborhood cleanups, diaper wrapping, preparing and serving meals, painting, garden cleanup and more. The railroad had large groups at City Sprouts, Food Bank for the Heartland and the Nebraska Diaper Bank.

"What a great turnout and huge impact made by Union Pacific," said Jacob Orand, volunteerism and corporate relations manager, United Way of the Midlands. "We cannot thank you enough for helping us make the day a success!"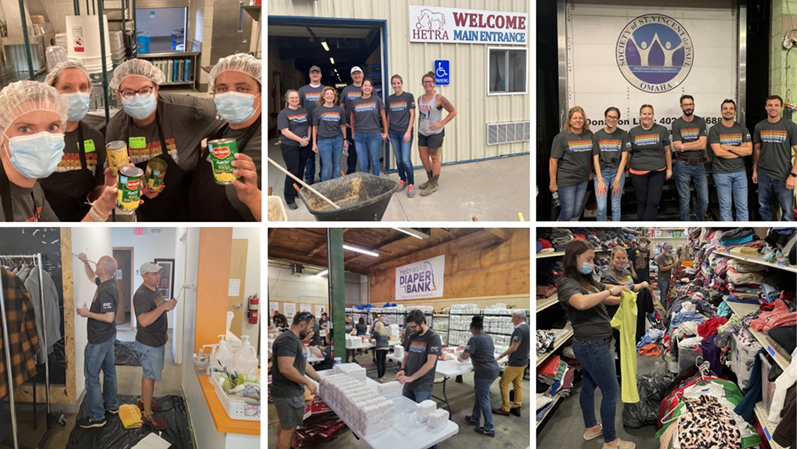 Union Pacific hosted a two-hour Emergenetics class for nearly 100 United Way of the Midlands employees during their 100-Year Celebration. Certified Emergenetics Facilitators Annie Smith, manager-Training Delivery and Melissa Grosz, director-Joint Facilities, and Interline Operations, worked with Veronica Ploetz, senior manager-Training Delivery, to deliver a dynamic training session.
"Thank you, Veronica, Annie and Melissa, for your energy, knowledge and this incredible experience," said Shawna Forsberg, president and chief executive officer, United Way of the Midlands. "I know we will be displaying our profiles proudly around our office."
Union Pacific donated the Emergenetics profiles as an in-kind donation toward this year's United Way campaign.
Law and Risk Management engaged teams systemwide with fun events driving engagement, including a treat cart delivering the sweets. A United Way representative from California's Capital Region also hosted a Teams call for the department, sharing nonprofit programs' community impact.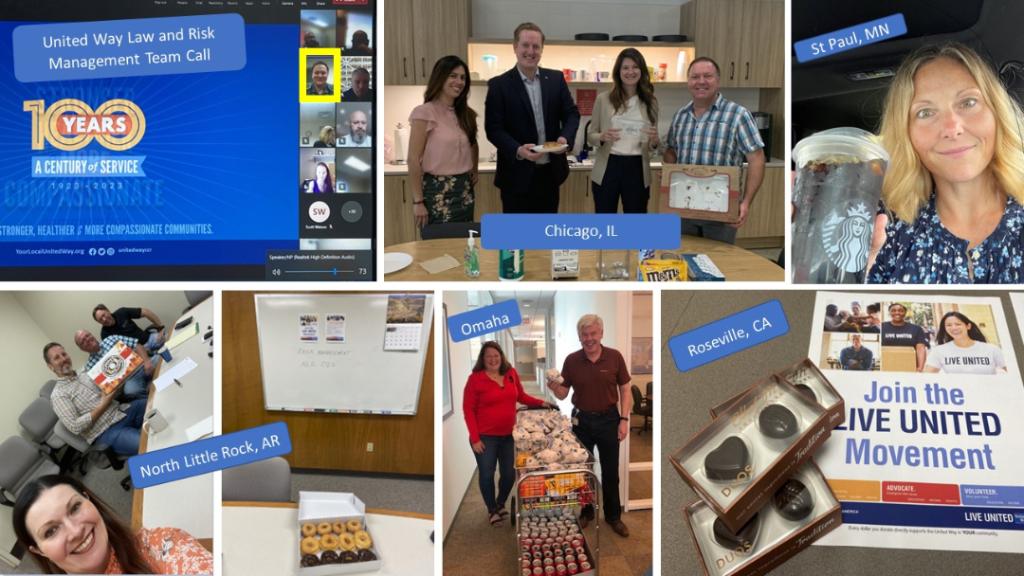 More than 150 employees at Omaha's Union Pacific Center celebrated the 2022 campaign with a coffee and donut social. Employees had the opportunity to visit with company leaders, Employee Resource Group members and United Way-affiliated nonprofit professionals.
The United Way Planning Committee hosted a raffle, offering donors the chance to win an in-person lunch with an executive. The successful fundraiser benefited United Way of the Midlands.