It no longer seems to be the end for a caboose that's part of Union Pacific Railroad's history.
Subscribe to
Inside Track
A Union Pacific conductor led the charge to restore the Missouri Pacific relic displayed in Pleasant Hill, Missouri's town square since 1998.
While operating on his territory from Kansas City to Jefferson City, Missouri, Conductor Jorge Moralez noticed the aging rail car and reached out to Pleasant Hill's city council with a proposal to spruce up the caboose. After the council approved, Moralez went full-throttle organizing the effort.
"It seemed important to do this because I take great pride in serving the people in my territory," said Moralez, a 16-year Union Pacific employee. "The caboose is a symbol of Pleasant Hill's community and its ties to the railroad."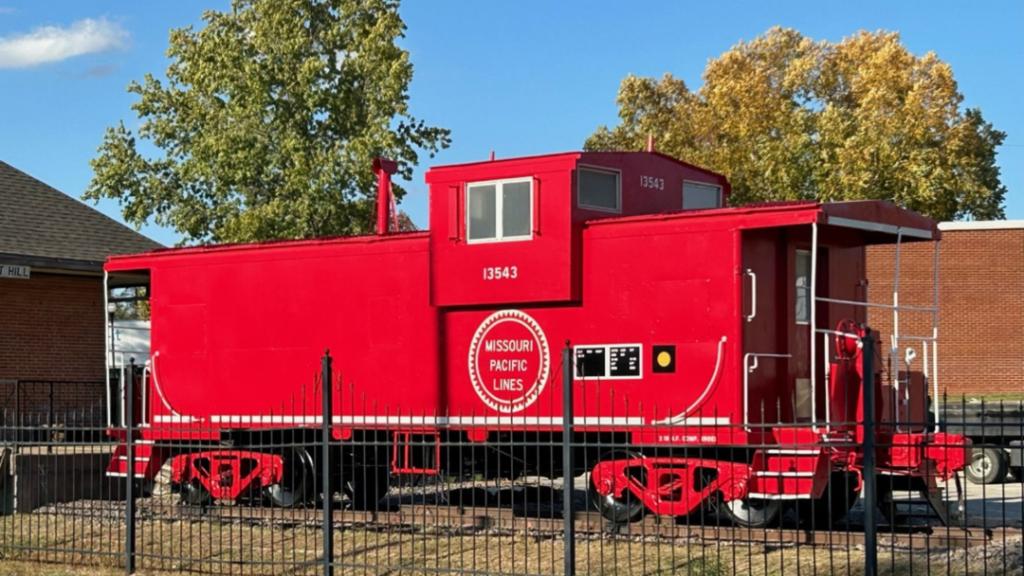 Moralez raised funds with help from the city and local organizations, as well as the Union Pacific Community Ties Giving Program. He rallied residents and organizations like the Local 933 SMART union and area Boy Scouts to volunteer.
Throughout a week this fall, crews fortified and painted the car. They even replaced the Missouri Pacific decals, restoring the caboose to its original glory — when it ran behind trains from 1971 to 1986.
"The community united to do this, and it was amazing," Moralez said. "We watched neighbors connect. Youth volunteers got to listen to stories from veteran railroaders. I can't think of a greater symbol of community than this caboose."
Did you know? Use of cabooses began in the 1830s. Today, the ends of freight trains are monitored by remote radio devices called End of Train (EOT) devices, relaying information to the locomotive engineer regarding the brake pressure at the rear of the train and other vital information.