The Union Pacific Museum and the Council of Native American Heritage (CONAH) celebrated Golden Spike Day with a special nod to its history.
CONAH is one of 10 Union Pacific employee groups. Its mission is to assist with the recruitment, retention and development of employees with Native American heritage and to build bridges to the Native American community.
"This is a powerful, but small act, to show respect to those who came before us, particularly the tribes that were here on the very land we stand on today," said Haley Warner, manager-Sales, Marketing and Sales and CONAH president.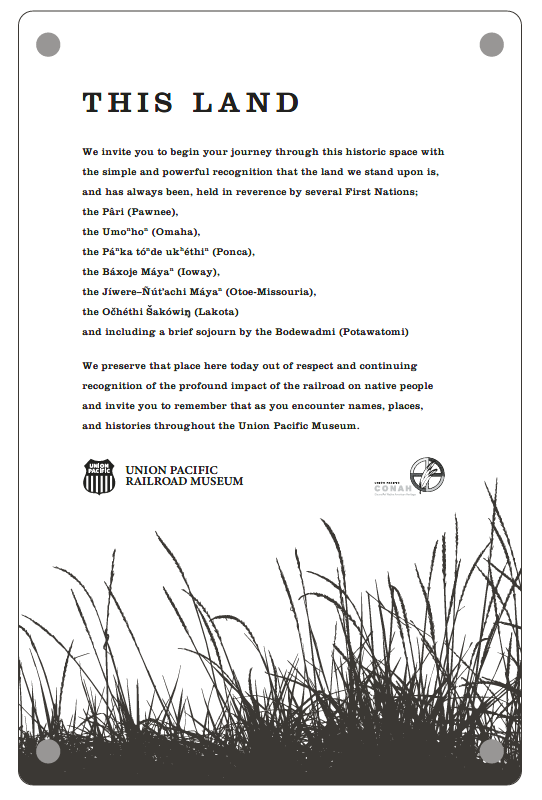 In 2018, a committee of tribal community members, academics, historians, members of the National Park Service (Tribal Liaison and the superintendent of the Lewis and Clark Trail) and CONAH discussed how to commemorate the anniversary of the transcontinental railroad while being respectful of its impacts of settlement and colonization on indigenous people.
The committee established a land acknowledgement for the museum to use before all public programming. CONAH adapted the acknowledgment to use before its meetings, as did Union Pacific's Diversity, Equity and Inclusion team.
Subscribe to
Inside Track
The Union Pacific Railroad Museum is located in Council Bluffs, Iowa. The land acknowledgment permanently hangs at the front entrance.