Through one-of-a-kind technical training programs serving 11 southwest Texas counties, Southwest Texas Junior College (SWTJC) knows how to prepare students for their future.
Subscribe to
Inside Track
However, the college's Diesel Technology Program in Eagle Pass, Texas recently had to turn some students away due to a lack of space and resources.
Inspired by the growing need for workforce development initiatives, Union Pacific is partnering with the college to expand industrial trade careers through the La Frontera ("The Border") Diesel Program Expansion Project.
This expansion expects to increase the program's admittance capacity by 40%, nearly doubling the 30 students the program currently supports.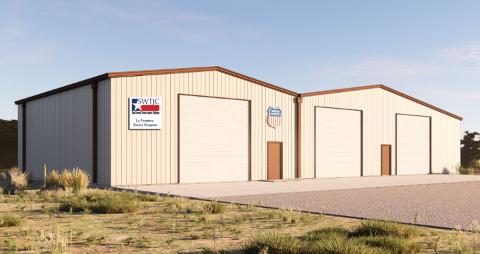 Catalyzing the project is a $380,000 contribution from Union Pacific through the railroad's Community Ties Giving Program, supporting the careers of hundreds of students in southwest Texas communities. The contribution focuses on the expansion of the diesel technology training area, as well as purchasing specialized, hands-on training equipment.
Spearheading Union Pacific's involvement in the Diesel Program Expansion Project is Raquel Espinoza, senior director-Public Affairs, who emphasizes the need for diesel mechanics in the area. She also said students will graduate from the program equipped with skills that would make them a good fit for the UP team.
"The goal of this partnership is to encourage students to continue their education and see themselves working as trade professionals at either Union Pacific or other successful companies," said Johnny Guzman, SWTJC Dean of Applied Sciences. "These efforts will extend to various technical trade programs in the applied sciences and workforce education departments such as professional truck driving, powerline technician, welding technology and automotive technology."
Southwest Texas Junior College's Diesel Technology Program building expansion is expected to be completed in August 2023.