A train escorted by four Marines in dress uniform and a Railroad Santa in his finest overalls delivered more than 25,000 toys Saturday, Dec. 11, to the U.S. Marines' Toys for Tots program in Houston.
The train, pulled by Union Pacific's Spirit Locomotive No. 1943 – the locomotive that honors our U.S. Armed Forces – included Heritage Fleet passenger cars.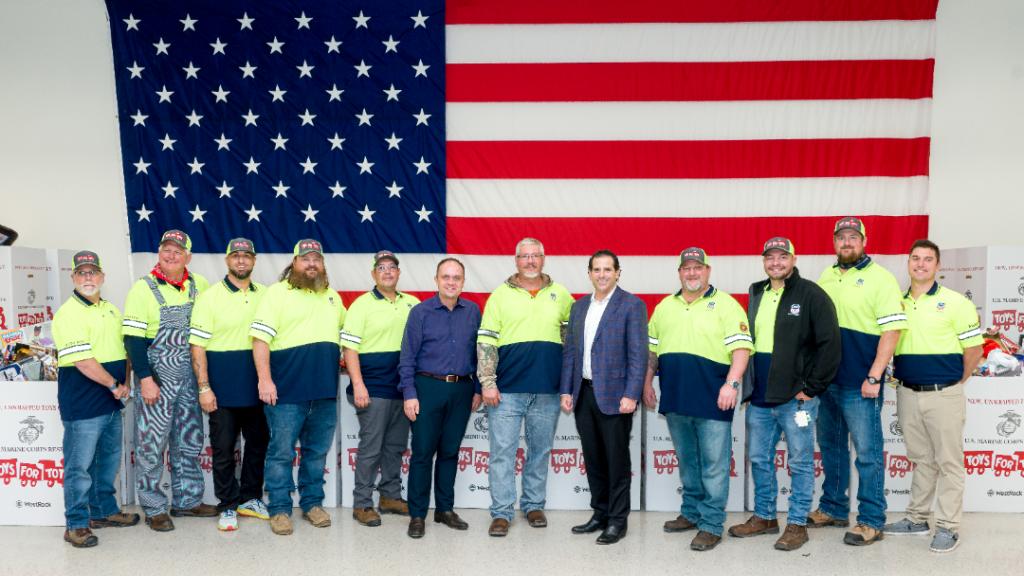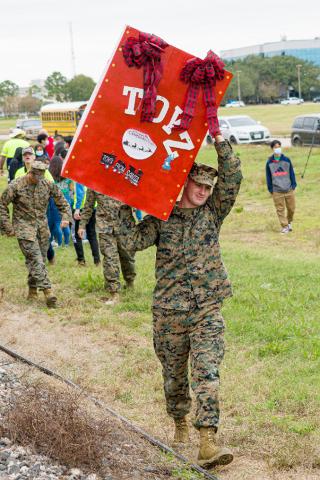 The 20-mile trip is a culmination of a yearlong effort by the Houston/Gulf Coast chapter of UPVETS, an Employee Resource Group for veterans and those continuing to serve, to collect toys for the U.S. Marine Corps' national toy drive.
UPVETS' Houston/Gulf Coast chapter members logged more than 2,200 volunteer hours this year, placing donation boxes in restaurants, hardware stores and offices citywide, and recruited 15 sponsors to help collect as many toys as possible.
"It's a lot of hard work, but if we can bring joy to one kid, all the volunteer hours are worth it," said Joe Mikulski, locomotive engineer, Transportation. "A lot of railroaders come from homes that had few gifts under the tree, and we now work for a company that affords us the opportunity to give back to the community."
Mikulski served two combat tours in Iraq and Afghanistan and is now president of UPVETS' Gulf Coast chapter.
Two hours after departing from UP's Settegast Railyard in northeast Houston, Railroad Santa's train arrived at Ellington Field Joint Reserve Base so the toys could find new homes with help from the U.S. Marine Corps.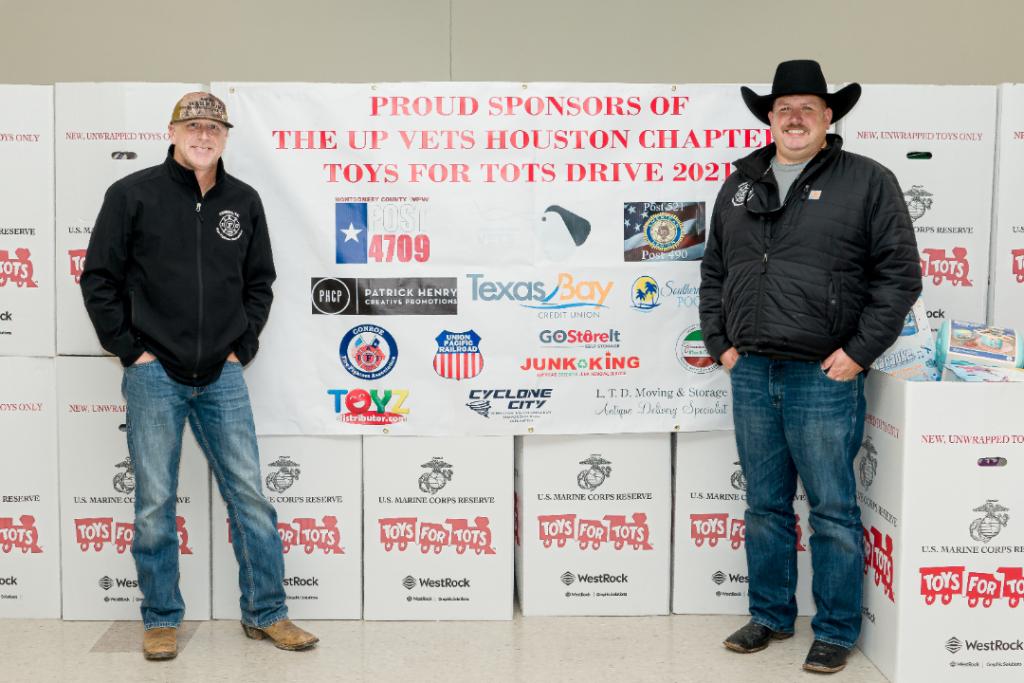 This is the third year the UPVETS Gulf Coast chapter collected toys on behalf of Toys for Tots, and each year, Railroad Santa has had to invest in a bigger train and larger toy sack.
In 2019, UPVETS collected 1,700 toys. In 2020, 15,000 toys. This year, the Gulf Coast group collected a staggering 25,000 toys.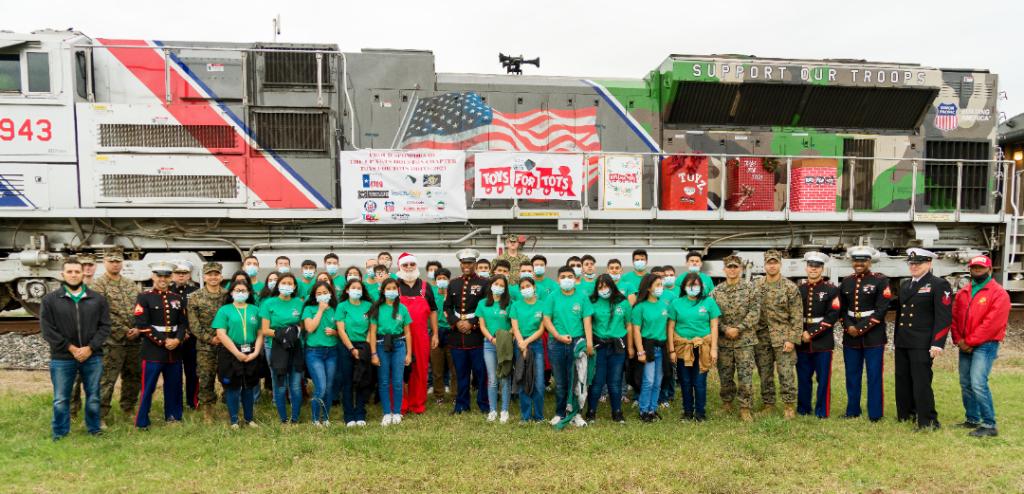 The "SS" decoration on the front of No. 1943 is a memorial commemorating the life of Steffen Storbeck, a 26-year Union Pacific locomotive engineer and manager-operating practices. Storbeck was a well-loved organizer of previous UPVETS Toys for Tots drives. He passed away suddenly in July 2021.