EMP Domestic Container Program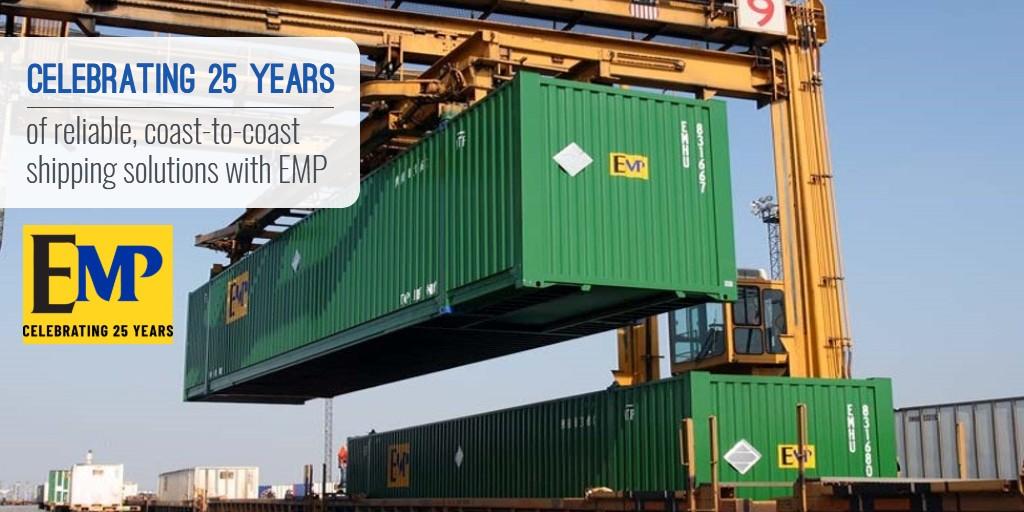 EMP provides one of the largest service networks for domestic containers, serving most major cities within the United States.
EMP is a domestic interline container service offered by Union Pacific and Norfolk Southern. Also included in the EMP program are agent railroads, such as Canadian National and Florida East Coast Railway.
EMP provides a fleet of more than 40,000, 53' domestic containers and chassis that move throughout a nationwide intermodal network.
To get started, email the Intermodal Team.