EMP Domestic Container Program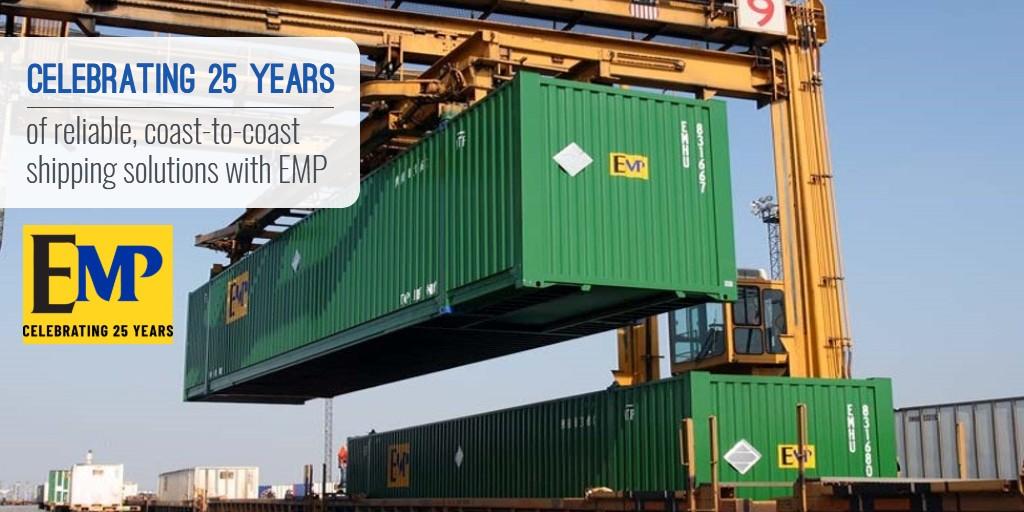 EMP provides one of the largest service networks for domestic containers, serving most major cities within the United States.
EMP is a domestic interline container service offered by Union Pacific and Norfolk Southern.
Also included in the EMP program are agent railroads, such as CN (Canadian National), CP (Canadian Pacific), I&M Rail Link, Iowa Interstate, Wisconsin Central and Kansas City Southern.
EMP provides a fleet of more than 40,000 53' domestic containers and chassis that move throughout a nationwide intermodal network.
To get started, email the Intermodal Team or call 402-544-3339.