You've seen finished vehicles being shipped over the road on large car hauler trucks, but did you know they also travel by train?
In fact, freight rail moves nearly 75% of the new cars and light trucks purchased in the U.S. each year. According to the Association of American Railroads (AAR), in 2019 alone, automakers sold 17 million cars and light trucks in the United States, an achievement made possible by freight railroads and the larger integrated transportation network.
Needless to say, it is clear rail plays a big role in shipping the automobiles we drive. So, what type of rail equipment helps transport finished vehicles from origin to destination? The answer is: an autorack.
For an in-depth look at all things related to autoracks and how they safely transport cars, trucks, SUVs and other vehicles, read on.
What Is an Autorack Used For?
An autorack is designed to ship domestic and imported automobiles, including cars, trucks, SUVs and vans by rail.
What Does an Autorack Look Like?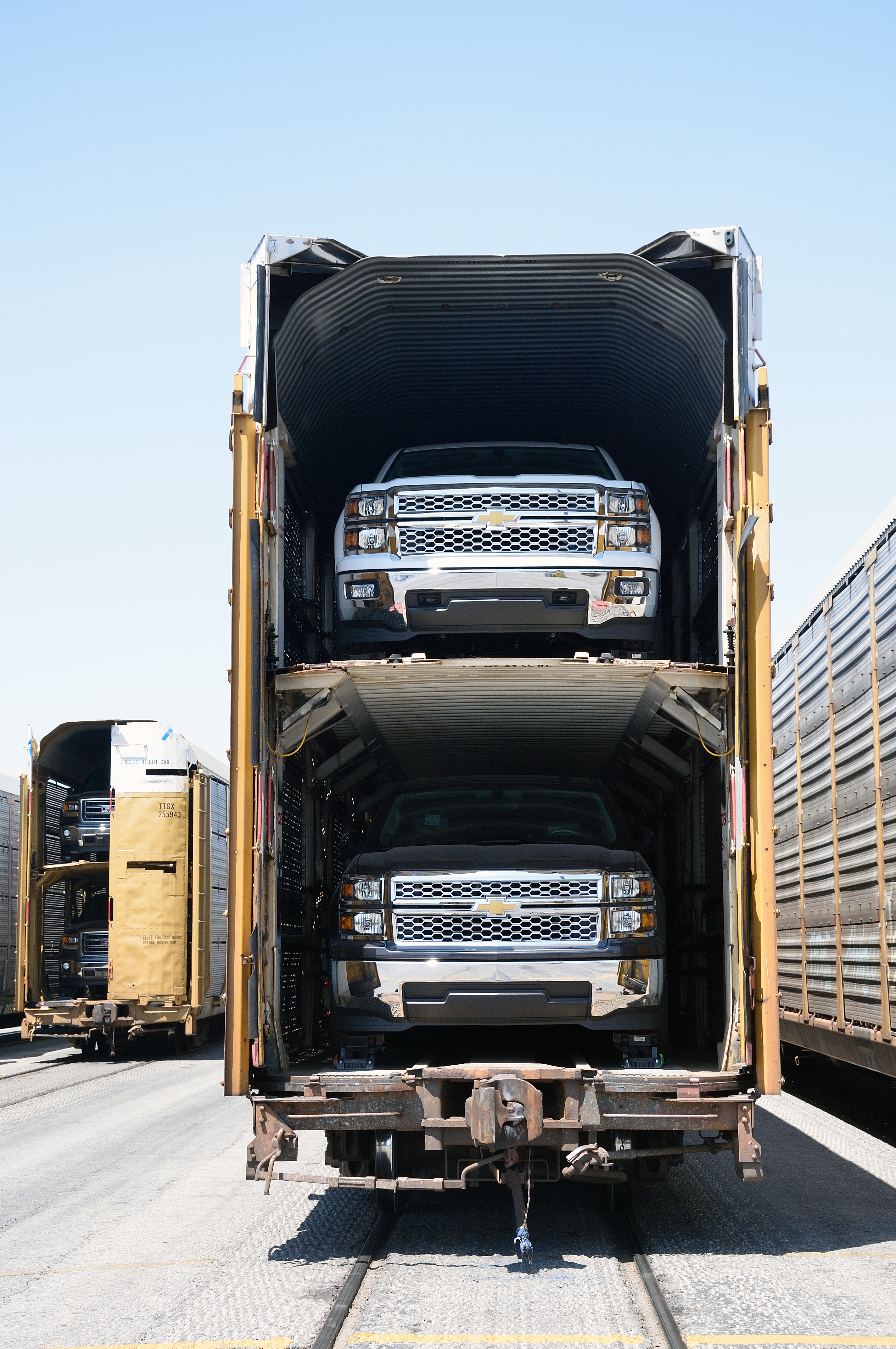 Autoracks are made of metal and are entirely enclosed to protect vehicles from the elements. Metal "racks" inside create levels (also referred to as "decks") within the rail car. Having multiple levels within the rail cars maximizes shipping space by allowing vehicles to be safely stacked during transport without causing damage to the vehicle.
What Are the Different Autorack Rail Car Types?
There are several types of automobile rack cars designed to handle various vehicle sizes: bi-level, tri-level and uni-level. Autoracks are fully enclosed, which substantially reduces damage from theft, vandalism and the elements.
AutoMax - Adjustable deck height allows for bi-level or tri-level configurations. Accommodates high vehicle load factors, including autos, trucks, vans and mini-vans (carries up to 26 vehicles).
Bi-Level - Accommodates two decks of vehicles, including trucks, SUVs and mini-vans (carries up to 10 vehicles).
Tri-Level - Accommodates three decks of sedans. (carries up to 15 vehicles).
Uni-Level - One deck allows for single loading of finished vehicles such as truck tractors, farm implements, recreational vehicles, buses and double-decker buses (carries up to four vehicles).
How Is the Autorack Loaded and Unloaded?
How Loading an Autorack Rail Car Works
Vehicles are loaded onto and off of auto racks by portable ramps, which allow vehicles to be driven onto or off the rail car. Keeping safety in mind, cars are loaded at a very slow speed to ensure they remain damage free.
Once a vehicle is loaded onto a rail car, auto ramp professionals secure each wheel to the rail car with special straps or chocks to keep it securely in place during transit.
Shippers can rely on the AAR for established guidelines, loading diagrams and resources for safe securement in transit. The automotive industry and AAR work closely together to design, develop and continuously improve the way vehicles are shipped. As always, it is important to consult with the railroad before shipping any product to ensure it is properly loaded, secured and meets AAR requirements.
How Unloading an Autorack Rail Car Works
Upon arrival at an auto ramp near its final destination, the car is inspected, then unloaded from the rail car and parked in an assigned bay at a storage lot. Typically, a car hauler will then pick up the vehicle with others heading to the same car dealership after a visual inspection. After the car has safely arrived and is unloaded at the dealership, it is inspected one last time to ensure there are no scratches, dings or dents.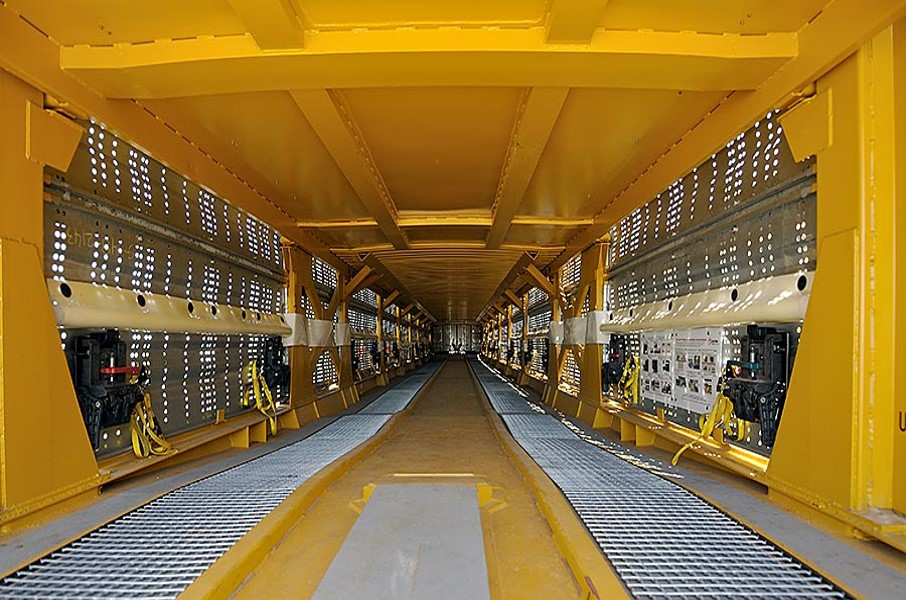 How Has the Autorack Changed Over the Years?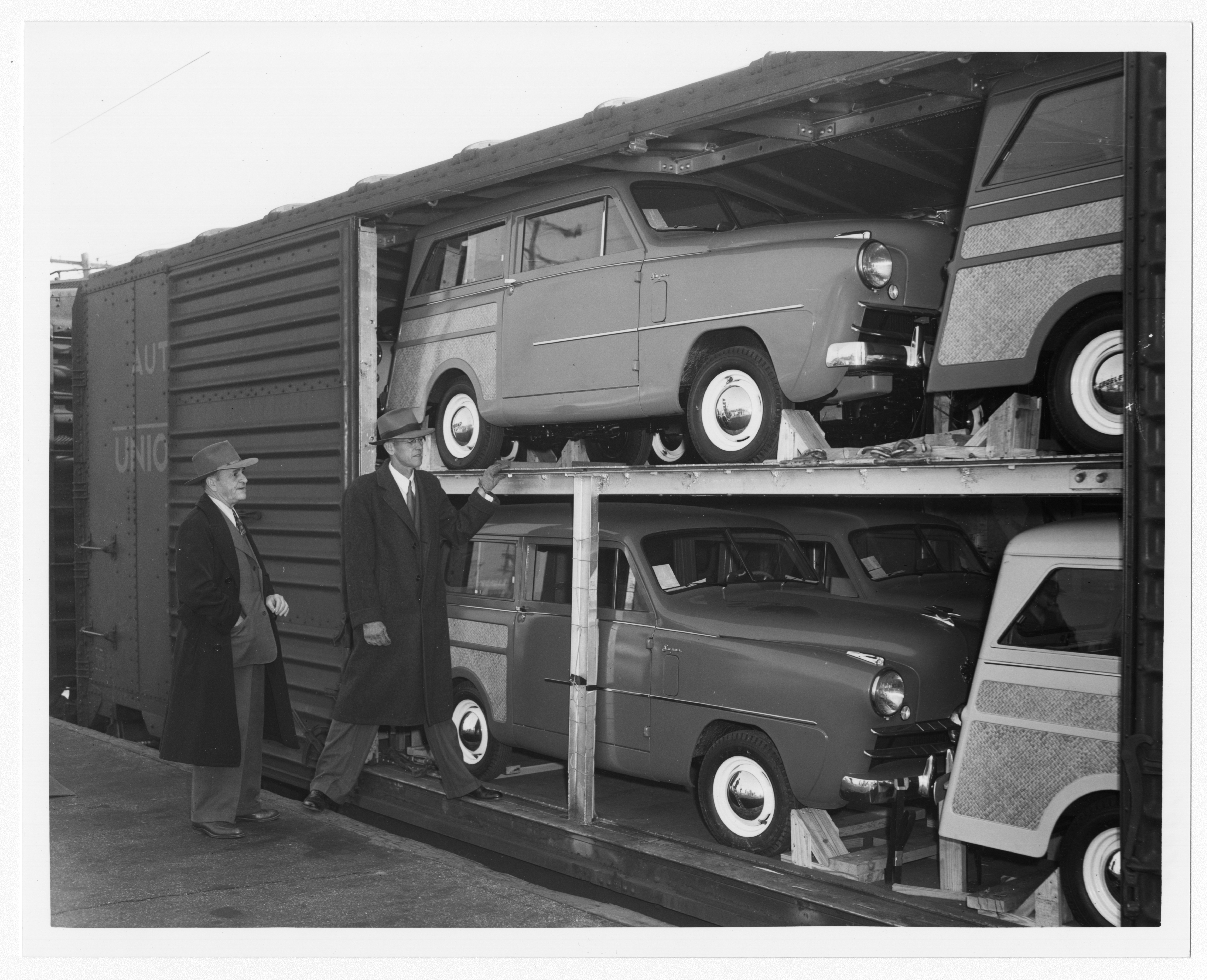 Since the first Model-T rolled off the assembly line in the early 1900s, rail has played a role in shipping automobiles to destinations across the country and overseas.
Up until the 1960s, railroads typically used a modified boxcar, retrofitted with racks installed to carry multiple vehicles. As the demand for new automobiles grew and to stay competitive with trucks hauling six or more cars over the road at one time, railroads designed a new rail car dedicated to transporting finished vehicles. The new rail car design could hold 10 or more vehicles, allowing car manufacturers to ship a large number of autos on one train. Hence, the "autorack" was born. The autorack design has evolved over the years to become one of the most broadly used pieces of rail equipment today.
Why Do Shippers Use Autoracks?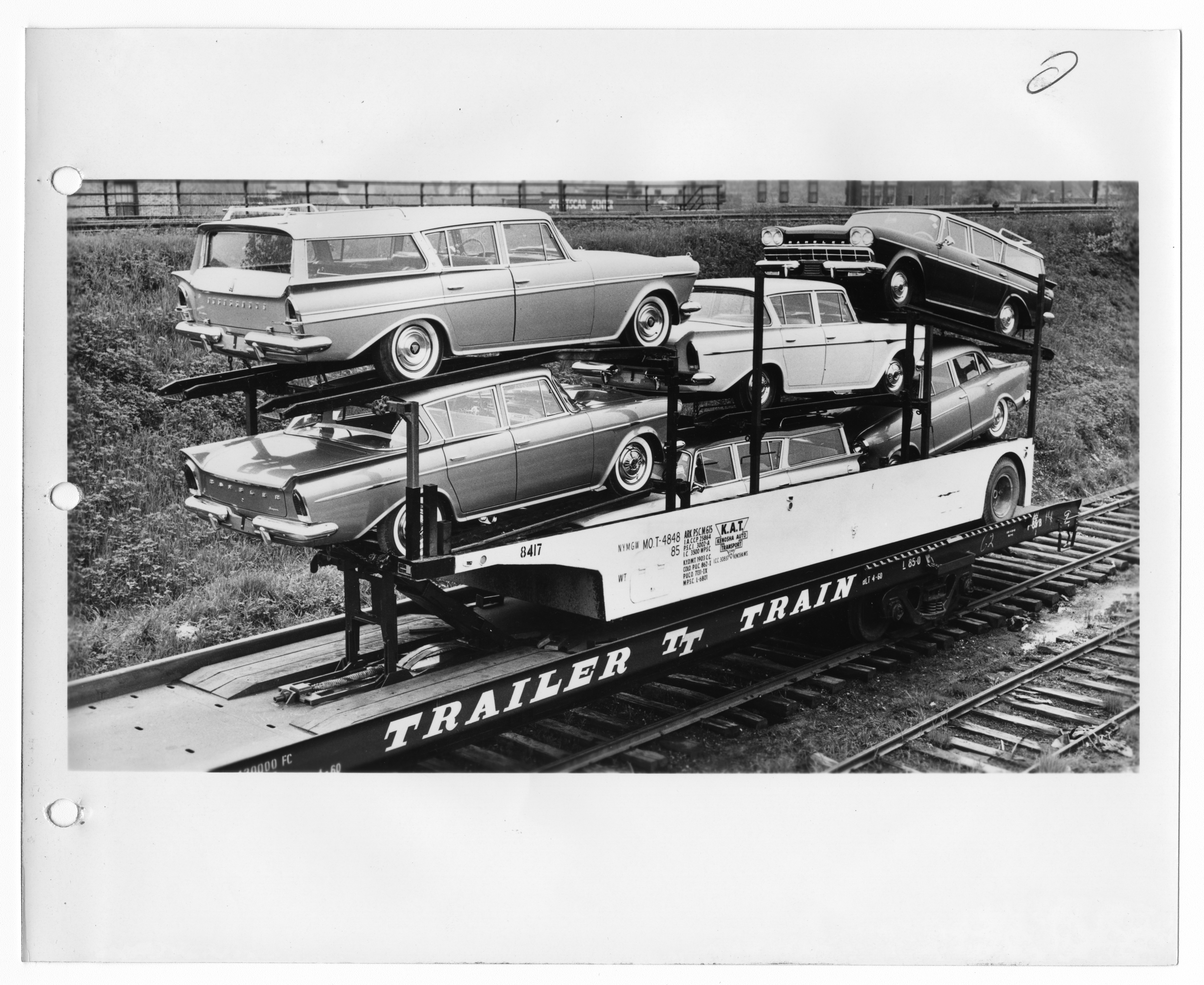 There are many reasons why auto shippers use autorack rail cars to transport their finished vehicles.
Efficiency – Autoracks allow shippers to move a large number of vehicles at one time. Thanks to the autorack design, some can carry up to 26 vehicles at once, while trucks typically carry about nine vehicles at a time. Many auto manufacturers use rail to transport a large shipment of vehicles to strategically located auto distribution centers and coordinate the last mile delivery to its final destination via truck.
Flexibility – Autoracks come in different sizes to transport a variety of automobiles, including sedans, trucks and SUVs. So, depending on what you are shipping, there is rail equipment to meet your needs.
Safety – Autoracks are designed to keep the precious cargo inside safe and secure. With an enclosed frame and securement mechanisms in place, autos are at a lower risk for damage and theft. Plus, with web-enabled tracking technology, shippers have direct visibility into their shipment's location throughout its journey.
Learn More
To learn more about autoracks or shipping finished vehicles by rail, get in touch.
Want to learn more about other types of rail car equipment, including boxcars, flatcars, gondolas and covered hoppers? Check out our rail car type guide.
Related Articles
"What Is an Autorack Rail Car?" Video