Heritage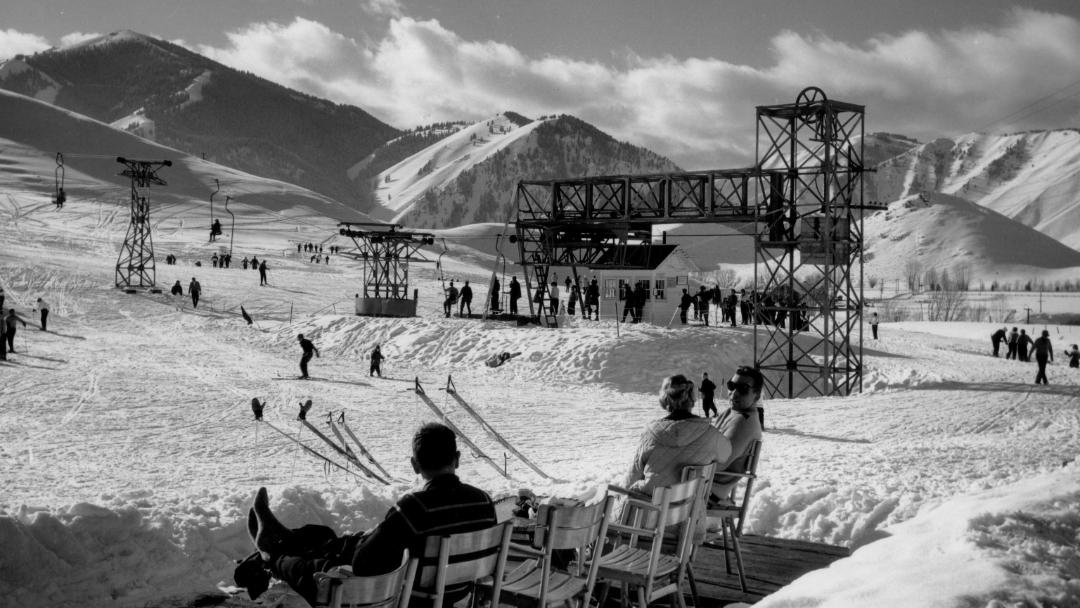 Heritage 01152023
You expect innovation from a name like Union Pacific, although with the company's rich history, you may be surprised how far its achievements in technology and engineering reach. Take for example the ski chairlift, spotlighted in the Union Pacific Museum's newest exhibit, "Discovered!: Winter Sports Under a Summer Sun: The Railroad and Sun Valley."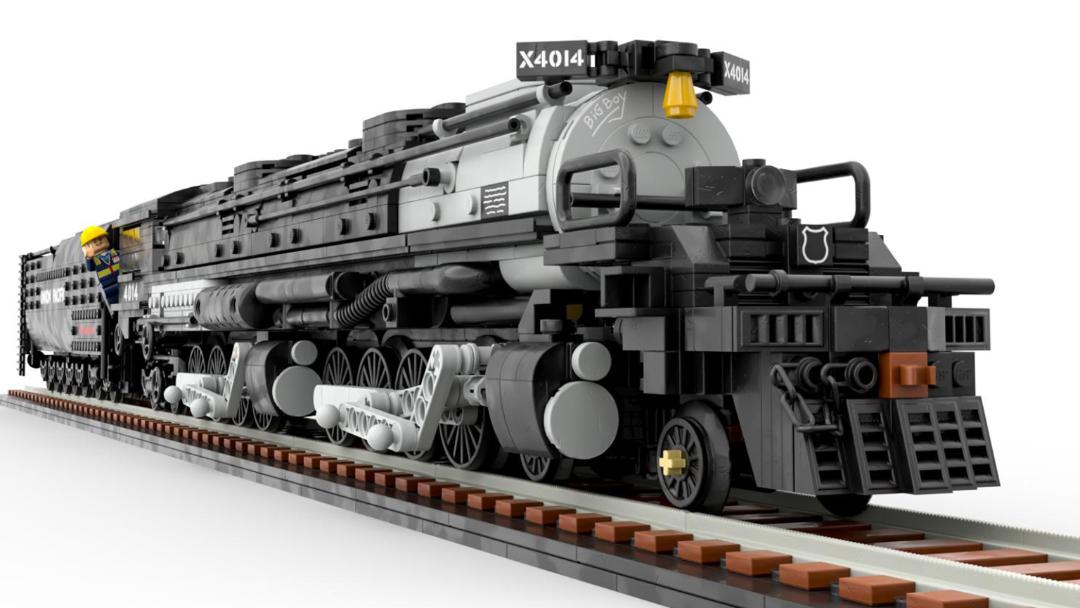 Heritage 09302022
2,656 Lego bricks. 762 instruction steps. 300 hours. That's what it took for Denmark-based Lego superfan Lasse Hvidtfeldt to build a 3-foot-long replica of Union Pacific's Big Boy No. 4014 steam locomotive out of colorful plastic toy bricks.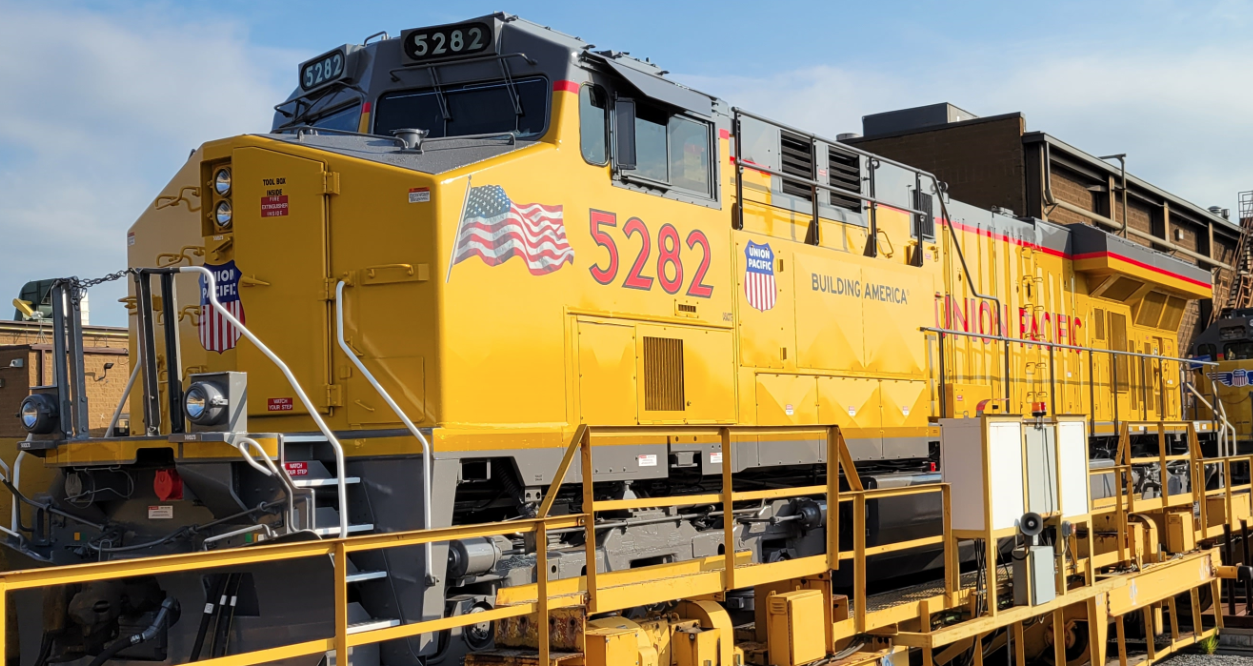 Heritage 09162022
Union Pacific finalized its new locomotive paint scheme – moving the placement of but keeping its iconic flag design, which was rolled out over 20 years ago to honor the victims of 9/11. The first Union Pacific locomotive with the refreshed paint scheme is now in service.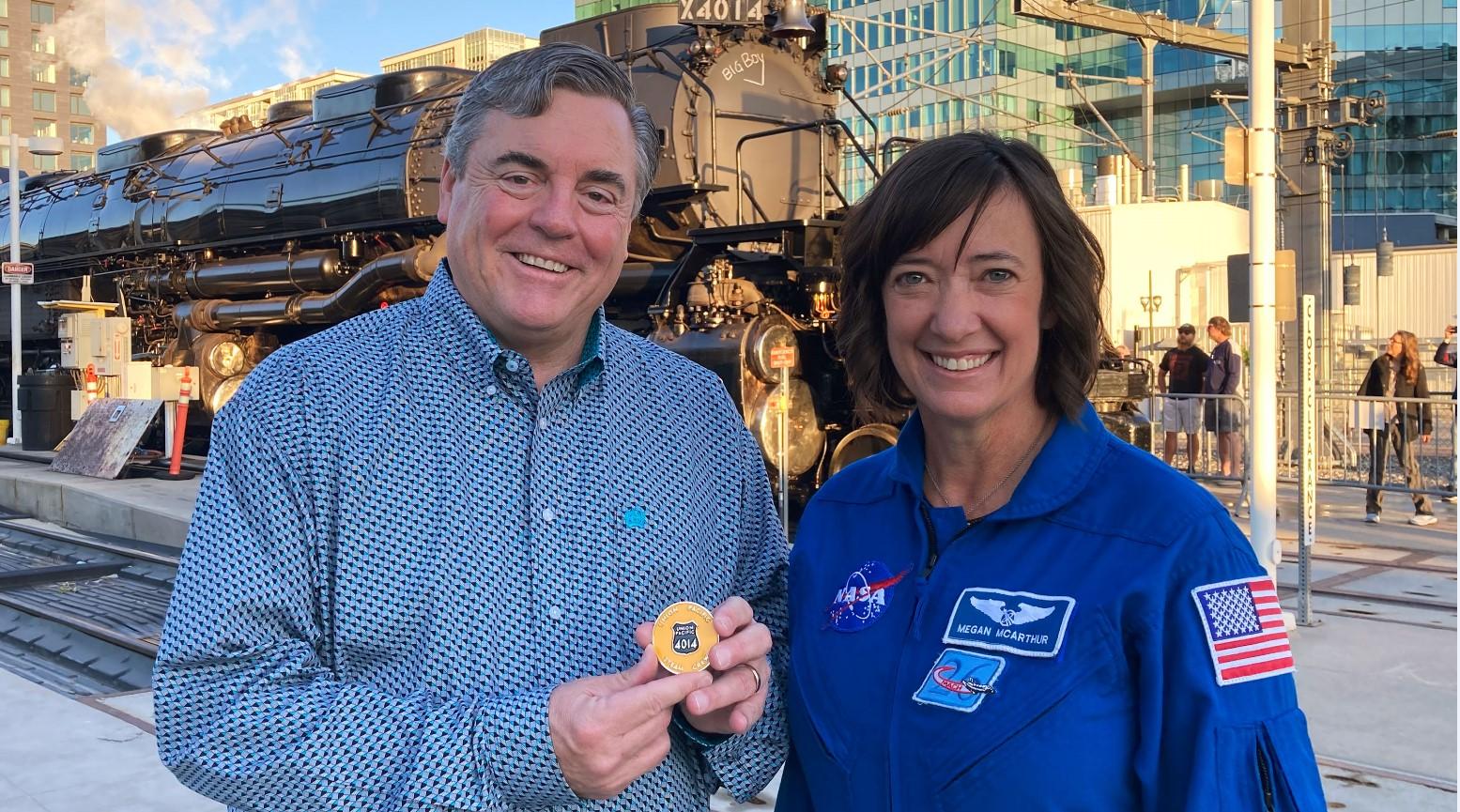 Heritage 08242022
Union Pacific's Big Boy No. 4014 and the International Space Station are both testaments to humanity's ability to dream big and push boundaries, says Megan McArthur Behnken, a NASA astronaut who took a Big Boy challenge coin to space with her in 2021.