With 51 years of experience, Conductor Jerry McCarthy is considered a go-to resource for historic locomotives and locations — and the third-generation railroader doesn't plan on retiring anytime soon.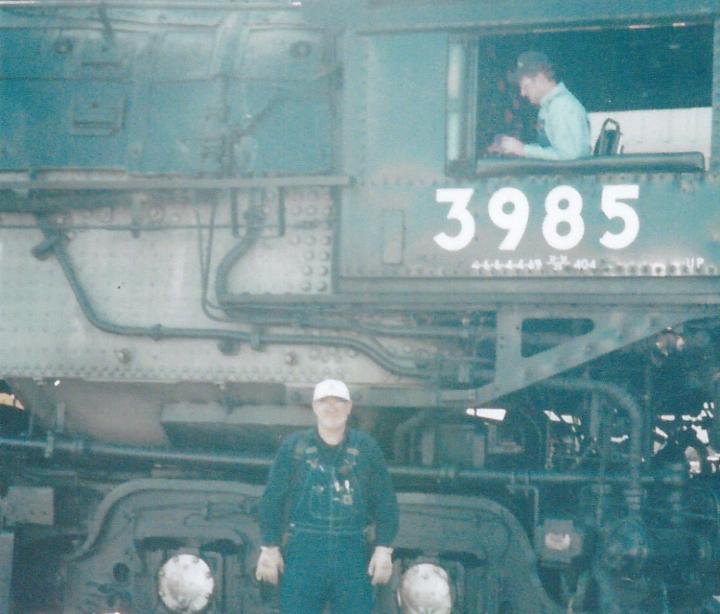 "I like the job," McCarthy said. "The railroad has treated me well."
Born and raised in Lima, Montana, McCarthy said his father, Tim, worked as a locomotive engineer and often made runs from Lima to Butte, Montana. His grandfather, Pat Brown, served as a rail car technician at a Mechanical Department roundhouse in Lima.
The younger McCarthy, however, took a different path out of high school. After attending the University of Montana for a couple years, he worked in construction in Georgia, Florida and South Carolina.
McCarthy later joined the railroad on Oct. 12, 1972. He was hired on in Idaho Falls, Idaho, by Jerry Davis, who went on to become Union Pacific's president and CEO in the 1990s.
McCarthy briefly worked in Montana before transferring to Pocatello, Idaho. As a conductor in 1975, McCarthy was the youngest in that role between Silver Bow, Montana, and Los Angeles.
Subscribe to
Inside Track
Along with running through-freight and industry jobs out of Pocatello, he also rode on the last rotary snowplow to clear the Teton Valley Branch of the Oregon Short Line Railroad, a Union Pacific subsidiary that brought passenger trains to Grand Teton National Park until 1971. The line was abandoned in 1981, but the snowplow ran in April 1982 so other equipment could be removed.
Additionally, McCarthy rode aboard several Centennial DDA40X locomotives during his career. The company operated 47 of the massive 6,600-horsepower units, the largest diesel-electrics ever built, from 1969 to 1984. Today, 13 of the two-engine Centennial locomotives are on display at parks and museums.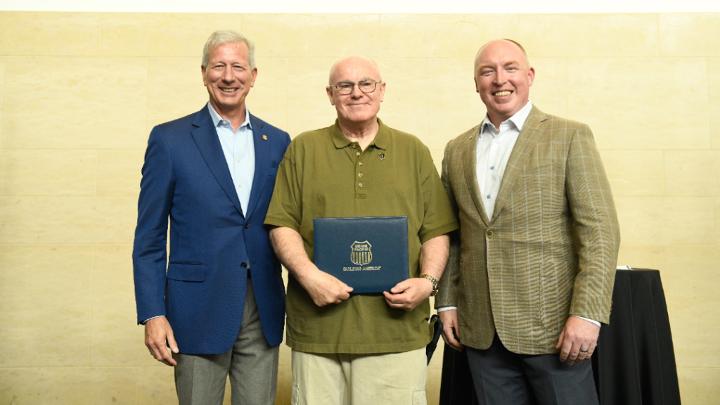 McCarthy fondly recalls helping crew special passenger trains powered by steam locomotives such as the "Living Legend" No. 844 and Challenger No. 3985, along with taking several trips on EMD's streamlined E-9-series locomotives.
"They're all fun to ride," McCarthy said.
McCarthy currently helps move manifest freight from Pocatello to Nampa, Idaho, a 243-mile run that includes UPS packages, grain and soda ash bound from Green River, Wyoming, to the ports.
McCarthy enjoys spending time with his wife, Gayla, and his three stepchildren, who he said make him proud. His nine grandchildren also bring him joy.