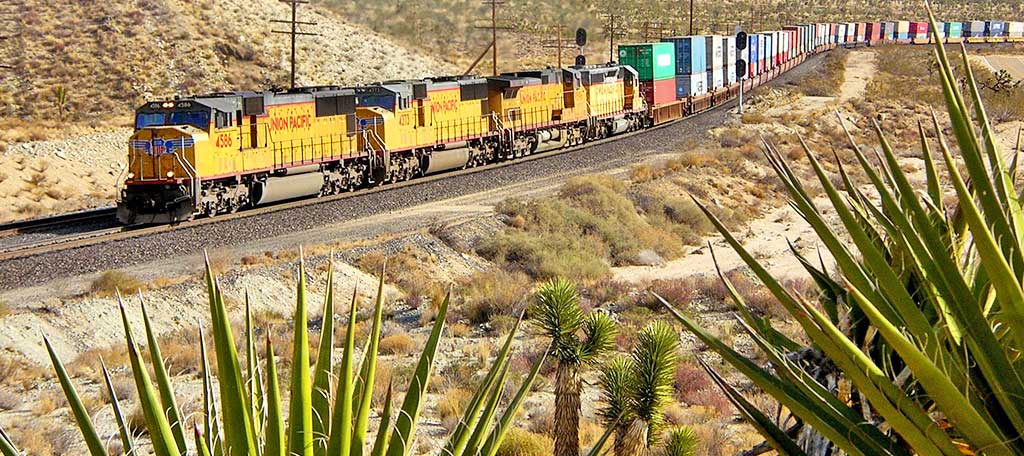 Mexico Markets
Union Pacific Railroad is the leading provider of transportation services to and from the U.S./Mexico border and the only railroad to serve all six major gateways. Our unique business approach allows us to provide a wide range of comprehensive transportation options and a committed team of professionals supporting international customers. We have extensive sales coverage in Mexico, at the border and throughout the United States, as well as a bilingual, experienced International Customer Service Center (ICSC) team with expertise in international freight handling, border processes and Mexico rail systems.
Eagle Premium Service
Features seamless Intermodal service six days per week between Chicago and Monterrey, Mexico. Learn more.