Unless you are in the construction or the manufacturing industry, you may not give rolled (or coiled) metal sheets much thought. But coiled steel is used to make many of the products we use on a daily basis, including the cars we drive, the appliances in our homes and even the lockers we use at the gym or at school.
Rail plays a big role in delivering coiled steel and other metal commodities along their journey to manufacturing plants to be made into final products ready for market. In fact, in 2019, railroads moved nearly 569,000 carloads of steel and other primary metal products, according to the Association of American Railroads (AAR).
Coiled steel is hauled in specially designed rail cars, called coil cars, which are outfitted with "troughs," or open compartments, to accommodate various sizes of coils. For an in-depth look at everything you need to know about coil cars and how they safely transport coiled metals, read on.
What Is a Coil Rail Car Used For?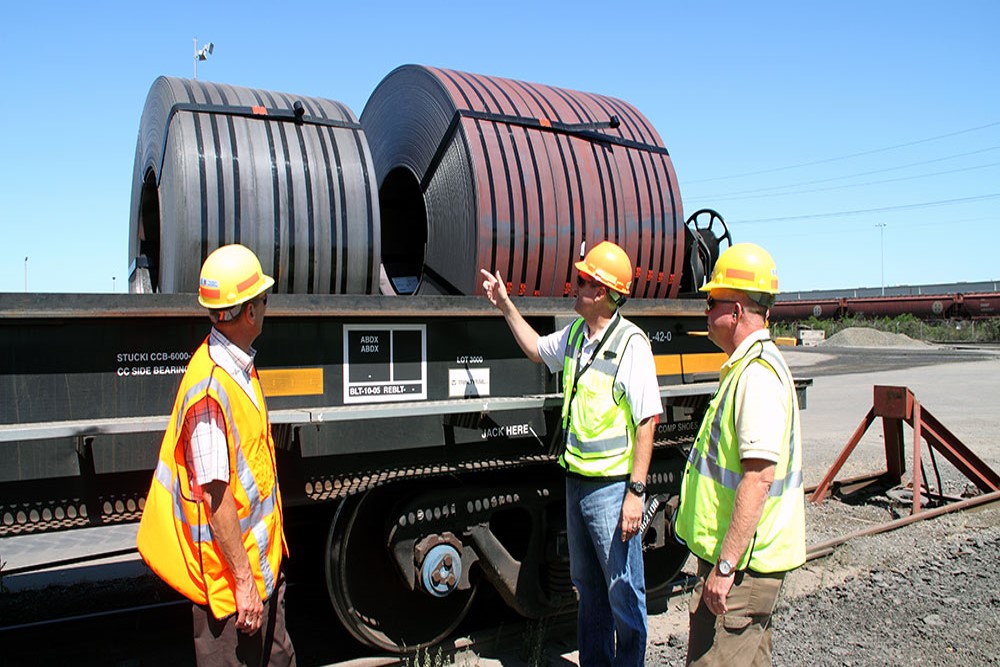 A coil car is designed to ship coiled steel (rolled metal sheets) used in construction and to make things like automobiles, machinery and household appliances.
What Does a Coil Car Look Like?
Coil cars come in a variety of lengths, tonnage and capacities for specialized commodities. For instance, some coil car troughs are designed to prevent coils from rolling, some feature side brackets so the load can be secured without using cables, and others are designed so special measures aren't needed to secure the load. While coil cars often carry commodities that can't be damaged by the elements, many coil cars come equipped with "hoods" to offer this protection when needed. The hoods can be stacked when not in use.
How Is a Coil Car Loaded and Unloaded?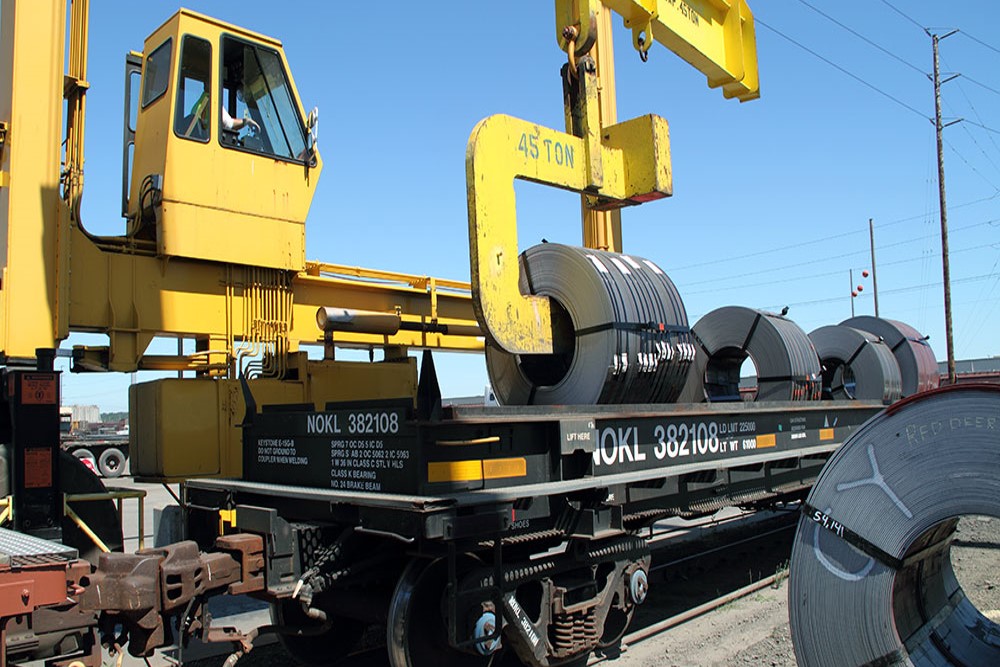 Typically, overhead cranes or forklifts are used to load and unload steel coils from coil cars.
Why do Shippers Use Coil Cars?
Coil cars allow shippers to move a large amount of freight at one time. With the ability to carry up to 200,000 pounds in one car, coil cars provide a more efficient and cost effective shipping option compared to truck. In fact, a single train can carry as much freight as 300 trucks. Additionally, on average, railroads are three to four times more fuel efficient than trucks, with a single train removing several hundred trucks from the nation's congested highways.
Coil Car Fun Facts
Coil cars can carry loads up to approximately 200,000 pounds.
A covered coil car usually requires two "hoods" or lids that are typically 26 feet long and weigh about 2,400 pounds each.
Learn More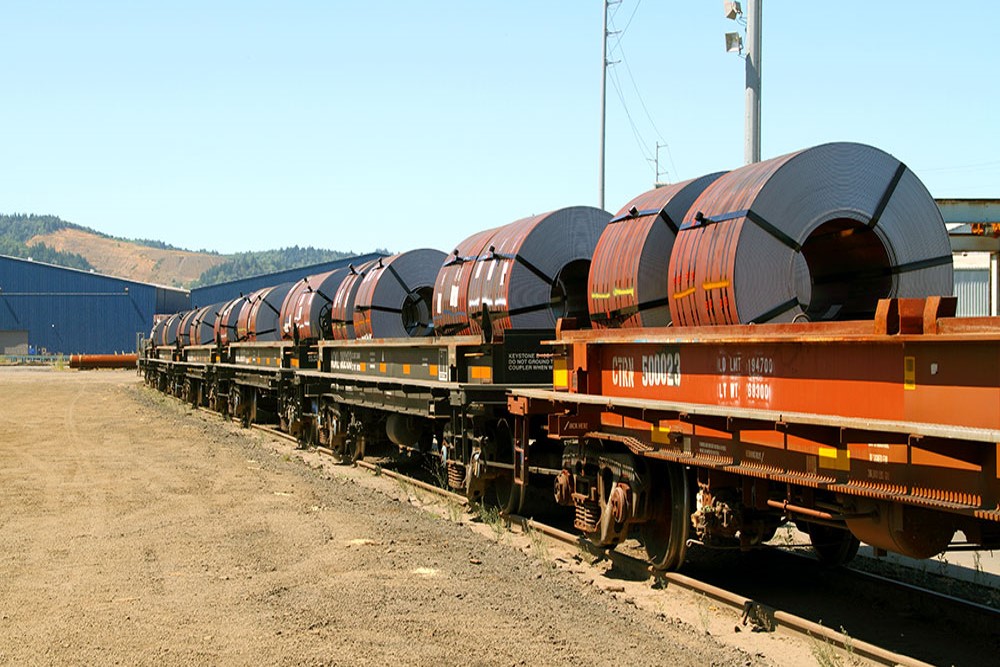 To learn more about coil cars or shipping metals and construction materials by rail, get in touch.
Want to learn more about other types of rail car equipment, including boxcars, flatcars, gondolas and covered hoppers? Check out our rail car type guide.
Related Articles
"What Is a Coil Car?" Video