No other railroad in this country has retained its historical equipment and honored its past like the Union Pacific. The preservation of its fleet speaks to the high value UP places on its heritage and its role in America's history. The fleet itself dates back to 1912, but most of the passenger cars are closer to a half-century old – built during the height of passenger train travel. Each car is unique and chronicles a different chapter of Union Pacific's past. For more than a century, they've transported iconic individuals – presidents and senators, generals and soldiers, artists and architects, singers and actors – people who influenced and transformed America.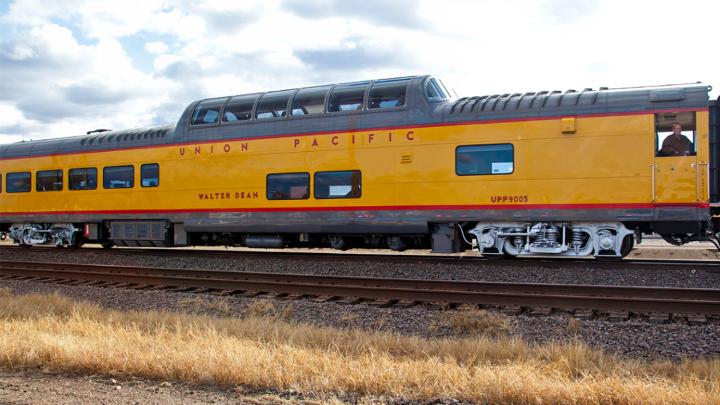 Historical Equipment
From business cars to dome diners, coaches to deluxe sleepers, take an in-depth look at Union Pacific's unique fleet of historical passenger equipment still used in special service today.
Learn more
Trace the progress of Union Pacific and Central Pacific railroads as they raced to complete the transcontinental railroad and discover the communities they created along the way.
Explore the Great Race website
150th Anniversary Celebration Events
Join the Union Pacific Steam Club!
Steam Club members get the latest news and scheduling information about Union Pacific's legendary steam train program!
Find out more