Union Pacific Appoints Brian Barr as Senior Vice President of Transportation
Veteran Railroad Executive With Proven Track Record in Network and Systems Operations
Omaha, Neb., March 13, 2023
Union Pacific Corporation (NYSE: UNP) today announced that Brian Barr has been appointed Senior Vice President of Transportation, effective April 15th. In this role, Barr will report to Eric Gehringer, Executive Vice President of Operations, and will be responsible for overseeing transportation operations for Union Pacific.
"Union Pacific has been keenly focused on our operations and Brian's appointment underscores this commitment," said Lance Fritz, Union Pacific Chairman, President and Chief Executive Officer. "Brian is a deeply experienced and lifelong railroader with a proven track record of improving network operations and workforce productivity and has fostered important customer relationships. Brian's addition to Union Pacific bolsters our broad talented team of operators as we continue our PSR journey to deliver consistent, reliable and safe service to our customers while driving long-term sustainable growth."
Barr commented, "I am excited to join Union Pacific and look forward to working closely with the Operations team as we continue to work on behalf of our customers and communities. At a time when safety is a critical priority for the industry, I am committed to enhancing the Company's transportation network, improving safety and maintaining Union Pacific's reputation as the strongest franchise in America."
Barr is a seasoned railroad executive with over 25 years of experience at CSX. He most recently served as CSX's Senior Vice President of Network Planning and Services where he was responsible for overseeing the company's network operations, network systems and services, and intermodal operations functions. Barr joined CSX in 1998 and has served in multiple roles, including as Senior Vice President of Operations North, where he led the coordination of transportation, mechanical, engineering, safety and various support functions across the region, Senior Vice President of Engineering and Mechanical, overseeing engineering and mechanical functions at the system level, and President of Mechanical, responsible for maintaining and improving locomotive reliability and rail car availability, with an emphasis on safety. Barr has extensive field experience having served as Division Manager and Plant Manager, among other positions.
Mr. Barr graduated from Bellevue University with a bachelor's degree in business administration.
About Union Pacific
Union Pacific (NYSE: UNP) delivers the goods families and businesses use every day with safe, reliable and efficient service. Operating in 23 western states, the company connects its customers and communities to the global economy. Trains are the most environmentally responsible way to move freight, helping Union Pacific protect future generations. More information about Union Pacific is available at www.up.com.
Union Pacific Investor Contact: Brad Stock at 402-544-4227 or bkstock@up.com
***
This news release and related materials contain statements about the Company's future that are not statements of historical fact, including specifically the statements regarding the Company's expectations with respect to economic conditions and demand levels, its ability to improve network performance (including those in response to increased traffic), its results of operations, and potential impacts of the COVID-19 pandemic and the Russian-Ukraine conflict. These statements are, or will be, forward-looking statements within the meaning of Section 27A of the Securities Act of 1933 and Section 21E of the Securities Exchange Act of 1934. Forward-looking statements also generally include, without limitation, information, or statements regarding: projections, predictions, expectations, estimates, or forecasts as to the Company's and its subsidiaries' business, financial, and operational results, and future economic performance; and management's beliefs, expectations, goals, and objectives and other similar expressions concerning matters that are not historical facts.
Forward-looking statements should not be read as a guarantee of future performance or results, and will not necessarily be accurate indications of the times that, or by which, such performance or results will be achieved. Forward-looking information, including expectations regarding operational and financial improvements and the Company's future performance or results are subject to risks and uncertainties that could cause actual performance or results to differ materially from those expressed in the statement. Important factors, including risk factors, could affect the Company's and its subsidiaries' future results and could cause those results or other outcomes to differ materially from those expressed or implied in the forward-looking statements. Information regarding risk factors and other cautionary information are available in the Company's Annual Report on Form 10-K for 2022, which was filed with the SEC on February 10, 2023. The Company updates information regarding risk factors if circumstances require such updates in its periodic reports on Form 10-Q and its subsequent Annual Reports on Form 10-K (or such other reports that may be filed with the SEC).
Forward-looking statements speak only as of, and are based only upon information available on, the date the statements were made. The Company assumes no obligation to update forward-looking information to reflect actual results, changes in assumptions, or changes in other factors affecting forward-looking information. If the Company does update one or more forward-looking statements, no inference should be drawn that the Company will make additional updates with respect thereto or with respect to other forward-looking statements. References to our website are provided for convenience and, therefore, information on or available through the website is not, and should not be deemed to be, incorporated by reference herein.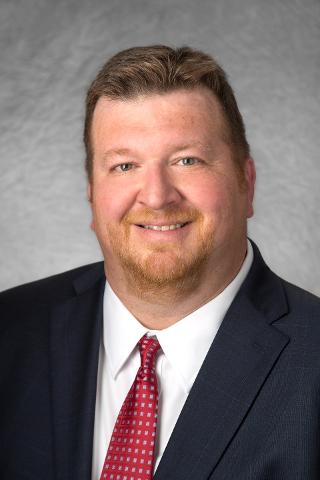 Brian Barr, Senior Vice President of Transportation