Environmentally Responsible Waste Shipping
Learn More
If you're interested in shipping waste by rail or would like to get a quote, get in touch.
Can a waste management strategy be "greened"? While waste may not be the first thing people think of when they think "sustainability," the choices communities make about how they manage waste can be the difference between an environmentally responsible strategy and an undesirable carbon footprint.
Transportation is one of these choices. Shipping waste by rail can reduce the carbon footprint associated with waste management.
Why Ship Waste by Rail?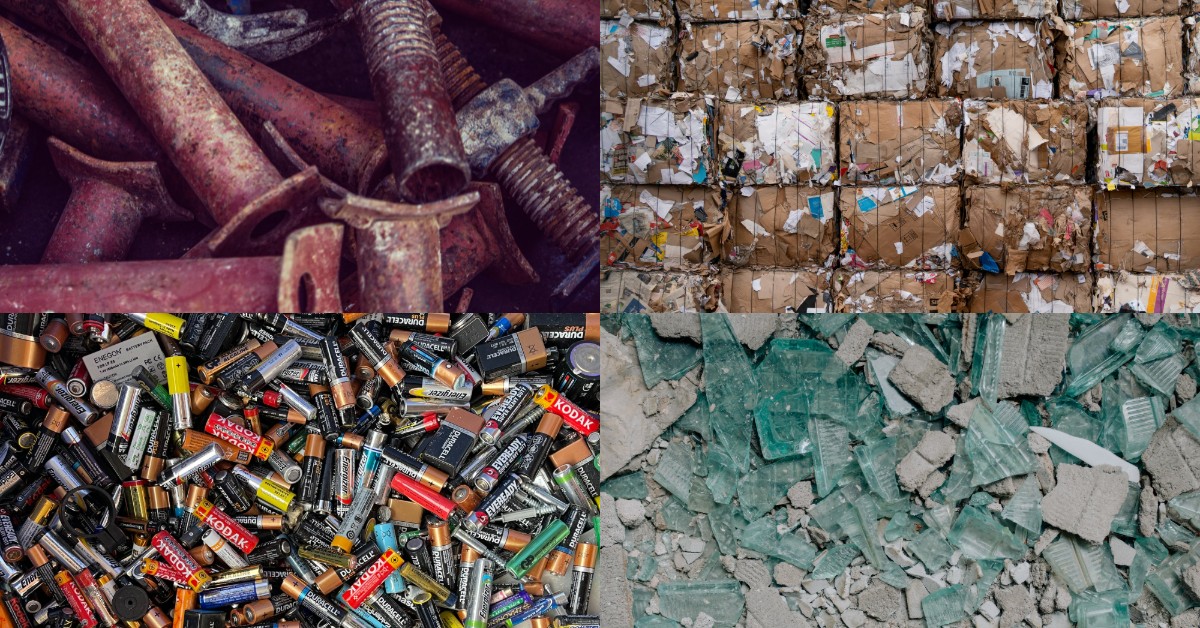 On average, railroads are three to four times more fuel efficient than trucks on a ton-mile basis and can move one ton of freight more than 480 miles on a single gallon of fuel. That means railroads typically generate a carbon footprint up to 75% less than trucks, making trains a more environmentally responsible shipping mode.
In addition to being the most environmentally responsible way to ship waste by land, rail offers several other advantages over shipping waste by truck:
Cost. Shipping by rail typically costs less than shipping by truck, especially over long distances.
Volume. A single rail car can carry up to six trucks worth of waste, making it simpler to move large quantities at one time.
Simplified logistics. Fewer trucks means less to manage — and that translates to fewer headaches and reduced labor costs.
Reduced highway congestion. Taking up to six trucks off the road per rail car reduces roadway congestion and wear and tear on taxpayer-funded roadways.
Safety. Railroads have the equipment needed to ship waste safely, including gondolas, intermodal containers, flatcars, tank cars and covered hoppers.
Can You Ship Waste by Train Without Tracks?
Organizations that want to take advantage of the environmental and cost advantages of rail but don't have tracks at their waste facilities can still use trains to ship their product.

Thanks to transloading, waste can be transferred seamlessly between trucks and trains. Union Pacific has relationships with transload facilities across North America, giving you access to an expansive rail network without the capital investment in tracks.
How Can Union Pacific Help Improve Waste Management?
Union Pacific can help communities and organizations ship waste in a more efficient, environmentally responsible way by taking trucks off roadways and reducing the carbon footprint associated with moving waste. At the same time, shipping waste with Union Pacific reduces trucking costs and allows material to travel over long distances and to remote areas without increasing costs.
When you ship waste with Union Pacific you get:
Decades of experience to ship waste properly. Union Pacific has extensive experience moving both hazardous and non-hazardous waste by rail. We've shipped food waste, expired nuclear reactors, and everything in between, and we've shipped municipal solid waste to landfills by train for more than 30 years.
Options for large and small shipments. Whether you're shipping enough waste to fill just a few rail cars or an entire train, Union Pacific can accommodate your waste shipping needs.
Access to an expansive network. We can provide options for shipping waste by rail no matter the origin and destination.
Value-added expertise. Our team provides logistics support and can even provide various location options for your landfill.
Competitive pricing. Get a quote to find out how much you can save with rail.
Union Pacific specializes in long-term solutions for waste supply chains to help our customers plan now for the future.
Get Started
If you're interested in shipping waste by rail or would like to get a quote, answer a few questions now and a shipping expert will be in touch.