July 1, 2022, marks Union Pacific Railroad's 160th anniversary. On that day in 1862, Abraham Lincoln signed the Pacific Railway Act, which founded Union Pacific and provided federal subsidies in both land and loans to construct the first transcontinental railroad across the United States. Just as the Internet has impacted nearly every facet of modern-day life, so too did the transcontinental railroad. When it was finished, the American way of life was changed forever — from the food we eat to the clothes we wear and even how we tell time.
After 16 decades, the railroad has changed a lot, too. These are just a few of the evolutionary steps the industry has taken since Lincoln took to the pen in 1862.
1. Diesel Locomotives Replaced Steam Locomotives
In the 1800s, external combustion locomotives burned wood, coal, and oil to heat water in the locomotive's boiler, allowing it to create steam. When the steam expanded, it gave the engine the force it needed to propel itself forward. Today, most locomotives are powered by diesel engines, like the Tier 4 locomotive.
Even so, locomotive power continues to evolve. Railroads are currently testing battery-electric locomotives and researching hydrogen fuel cell locomotives to work toward running net-zero emission operations.
2. Locomotives Are Getting More Fuel Efficient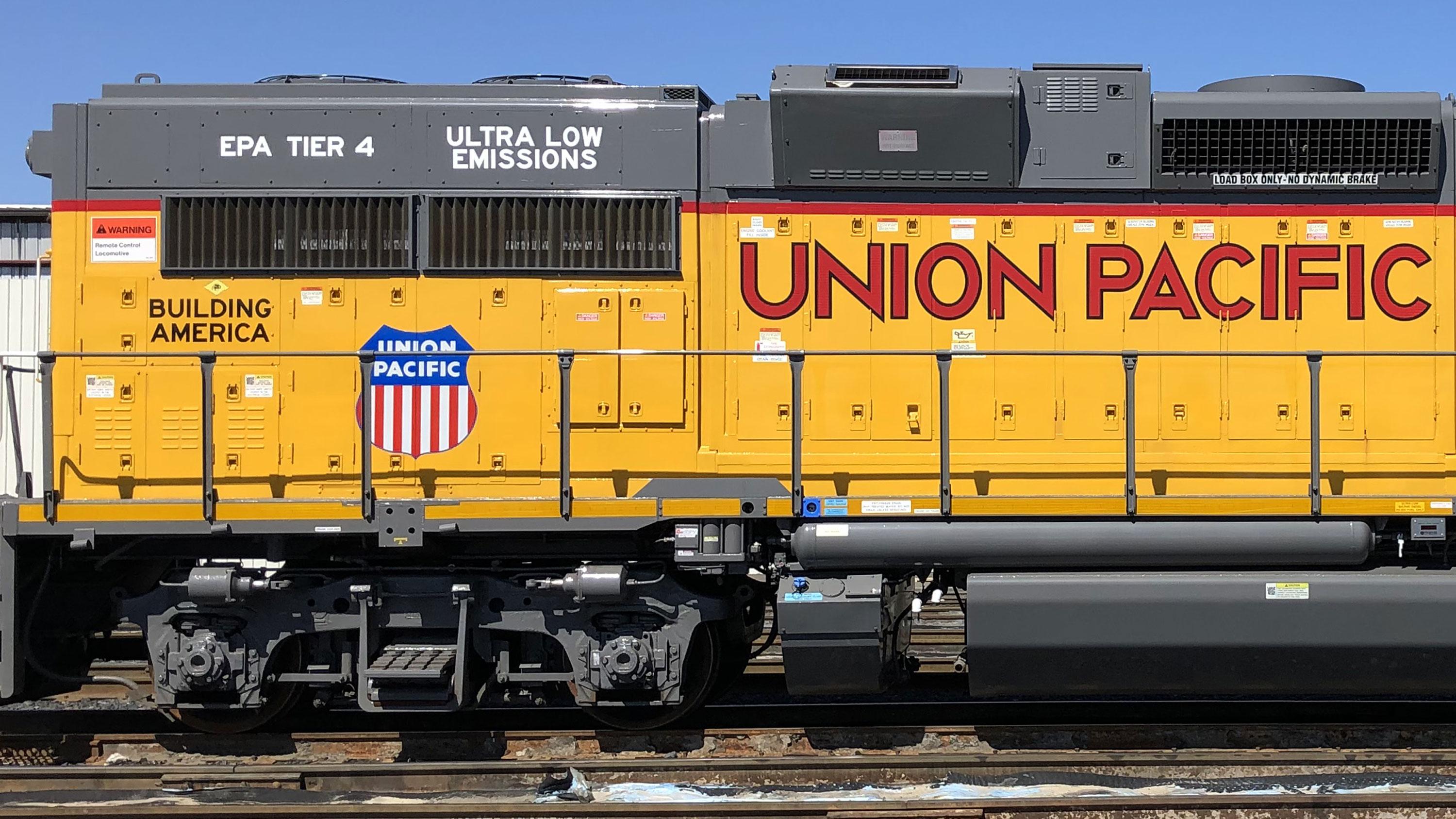 Today, locomotives are more fuel efficient than ever before. In fact, railroads can move one ton of freight more than 480 miles on a single gallon of fuel — up from 470 miles per gallon in the years prior.
Locomotive fuel efficiency improvements have been made possible by a combination of technological advances. Some of these include:
Energy Management Systems — Energy management systems take the topography of the land over which locomotives travel, the length of the train and the weight of the train and its cars (tonnage) to optimally apply power and speed to the train. Energy management systems are a lot like cruise control; they use throttle (like applying the gas pedal in your car), coasting and braking to achieve a fuel savings of 3-5%; this may seem like a small amount, but it adds up to saving potentially millions of gallons of fuel each year.
Idling Reduction Systems — Technology like "stop-start" idling-reduction systems automatically power down idling locomotives, which can reduce unnecessary idling time by 50%. Because an idling locomotive gets zero miles per gallon, reducing idling is directly correlated to improving fuel efficiency.
Redesigned Rail Cars — Today's rail cars designs are more aerodynamic, reducing resistance and cutting down on fuel.
Improved fuel efficiency also translates to fewer emissions, making rail the most environmentally responsible way to ship freight by land.
3. Rail Cars Have Evolved
In addition to becoming more aerodynamic, rail cars have evolved, becoming better suited to the commodities they ship.
Flatcars —Flatcars were the first rail cars used by the railroad industry. With a simple, flat-deck design, they could carry all manner of freight by rail. Flatcars still exist today and are used to ship equipment, machinery, oversized loads, pipe, steel beams and more. Over time, variations on the flatcar design emerged. These include spine cars, centerbeams and well cars.
Boxcars — Boxcars are one of the oldest rail cars, too, appearing first in the 1830s. For more than a century, boxcars were used to ship most non-bulk freight — even cars! In the 1960s, more specialized cars came on the market that catered better to specific types of freight, like autoracks and covered hoppers. Even so, boxcars continue to play an important role in shipping many types of freight, from paper to canned goods to appliances.
Tank Cars — The first tank car was invented in 1865 and consisted of two wooden tanks placed on a flatcar. These were used to transport 40-45 barrels of oil from oilfields to refineries. As the demand to move more oil grew, oil haulers began using singular cylindrical, riveted iron tanks instead because they offered more reliability and efficiency. The same basic cylindrical design is still used today for shipping liquid commodities like crude oil, liquid asphalt, LPG, gasoline, diesel and jet fuels, and other petroleum products. Modern tank cars are constructed of fine-grain, heat-treated steel, and tank car manufacturers continue to improve upon the design with elements like thicker shells, protective valve housings and full-head shields, which make them safer and more durable.
4. Refrigerated Shipments Are Cooler Than Ever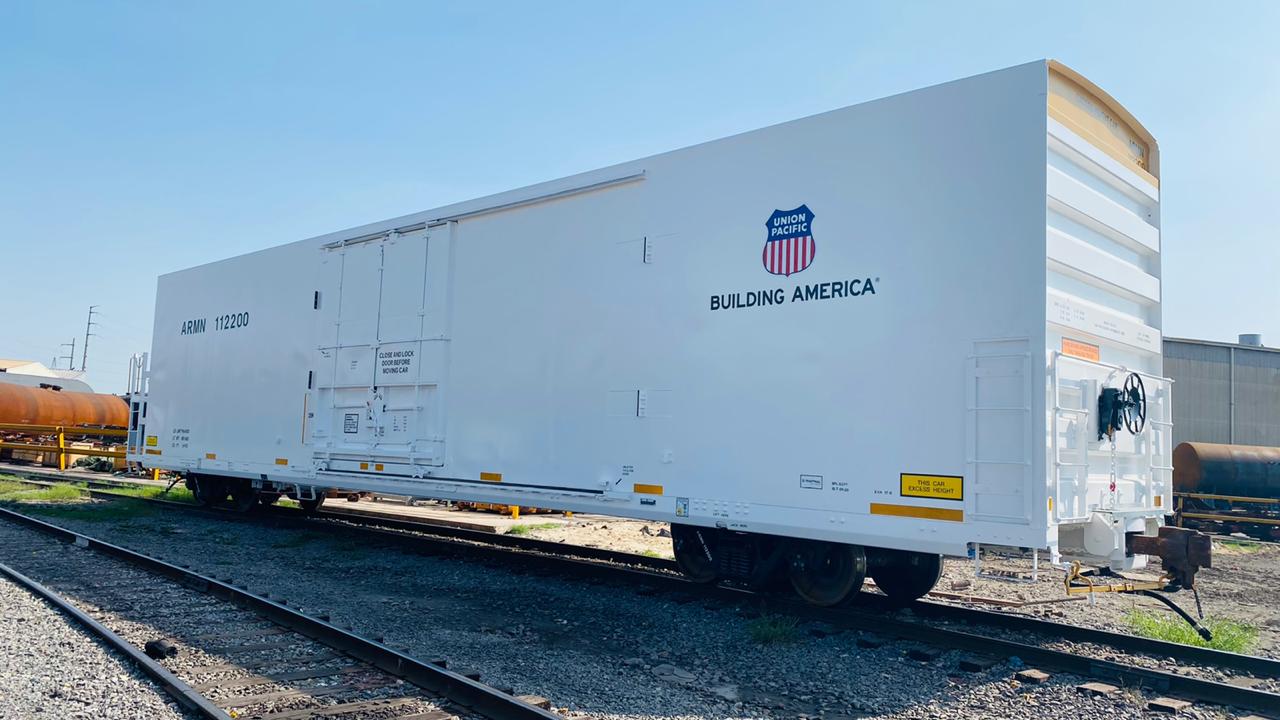 Refrigerated boxcars (aka "reefers") are equipped with refrigeration units to keep temperature-sensitive products safe during transit. Refrigerated shipments include perishable items like potatoes (including frozen french fries), meat, poultry, fish, dairy products, onions, apples, fruit juice and more.
Although refrigeration units are responsible for pumping cold air into reefers to keep products cool, the way a reefer car is designed and built plays a major role in maintaining the temperature. The most recent refrigerated boxcar designs have improved insulation, car construction, air flow and seals, all of which keep products throughout the reefer at consistent, optimal temperatures. When a reefer has improved thermal performance, the unit doesn't have to work as hard to maintain a consistent temperature and is therefore more fuel efficient.
5. Shippers Are More in the Know
In the old days, a shipper didn't know where a shipment was until it arrived at its destination. Now, shippers have access to a lot more information to better manage their supply chains and their business.
Shipment Visibility – Just 20 years ago, railroads used manual processes to monitor the location of rail cars. A big development that changed that was automatic equipment identification (AEI) systems, which scan the sides of rails cars as they pass, allowing railroads to trace cars as they move. Equipping locomotives and intermodal containers with GPS devices advanced rail car tracing further, and combining GPS time stamps with AEI scanner readings has made the process even more precise. Railroads' increased shipment visibility is passed on to customers as well. Railroad customers can even maintain shipment visibility when shipments pass between rail carriers.
Online Shipment Management — Railroad customers can manage plan shipments, order cars, and track their shipments from digital customer dashboards, offering the most hands-on approach in railroad history.
APIs – API stands for Application Programming Interface. An API is a software intermediary that allows information to be shared between various technology platforms – essentially allowing one program to "talk" to another. Railroads use APIs to exchange data with their customers, which customers then use to better manager their supply chains.
6. Technology to Run the Railroad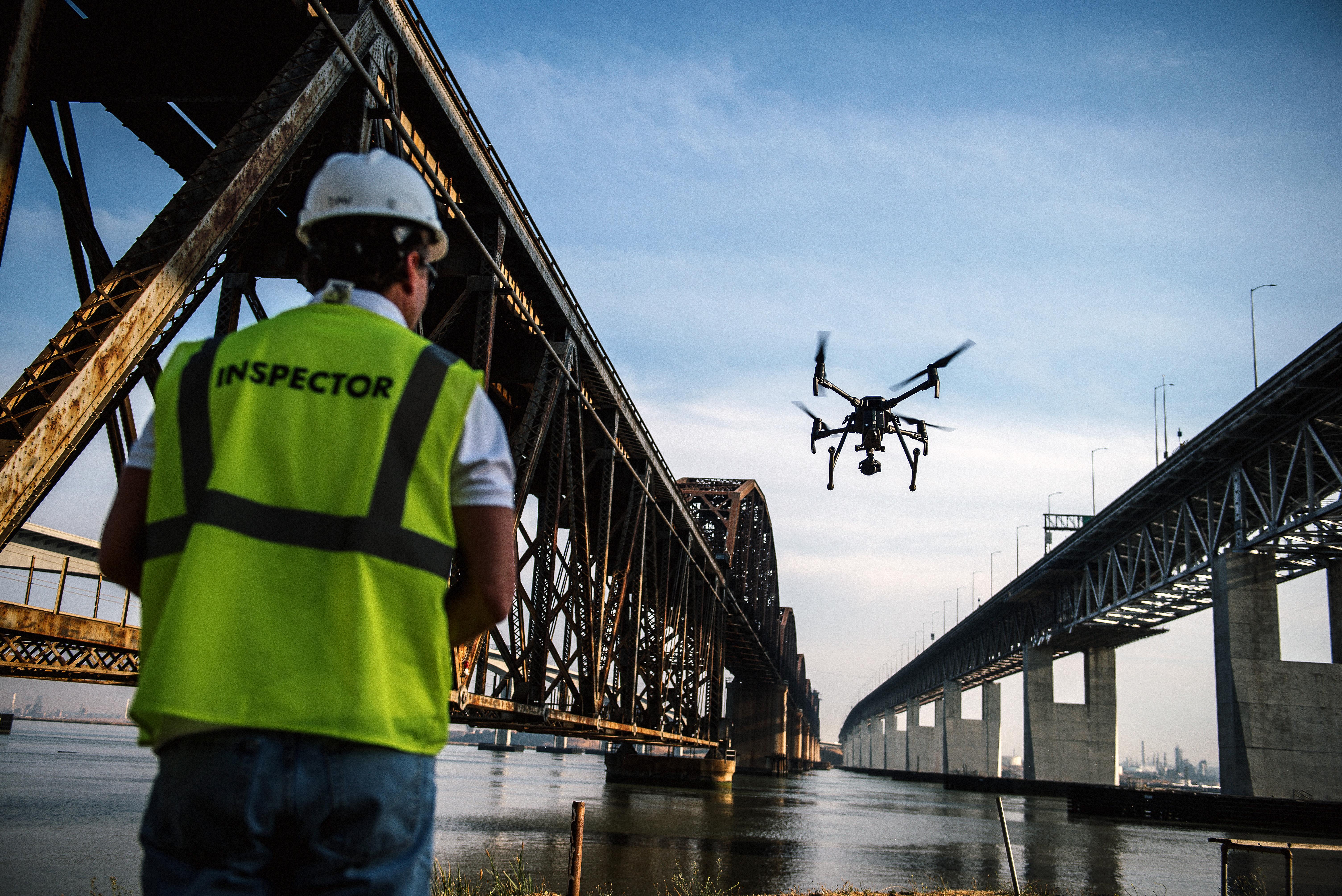 Many people would be surprised about the ways railroads use technology to keep operations running safely and efficiently.
Drones — Railroads use drones to fly over rail yards and around bridges, inspecting them for defects. Drones are equipped with ground-penetrating radar and wayside sensors that reveal spots in need of repair.
Positive Train Control — Locomotives equipped with Positive Train Control (PTC) systems have on-board computer software that calculates train stopping distances and prompts locomotive engineers to slow down based on each train's weight, length, speed and track terrain. The sophisticated safety system automatically stops a train in certain instances to reduce specific types of human-caused errors. PTC helps prevent train-to-train collisions, derailments caused by excessive speed, accidents that can occur if trains are routed down the incorrect track, and unauthorized train movements on tracks undergoing maintenance.
Computer-aided dispatching (CAD) — CAD systems help dispatchers manage train movement safely and efficiently by processing and have evolved over the years. For instance, Union Pacific's state-of-the-art CADX system reduces dispatcher transactions so they can focus on keeping trains moving. It also helps dispatchers foresee potential problems and automatically place restrictions and authorities on specific locations. In the first year alone, using CADX helped reduce major rule violations and dispatchers' close calls by 58%.
7. Increased Focus on Environmental Impact
Railroads have lessened their environmental burden significantly through fuel efficiency improvements. But they are also taking other actions to be more environmentally responsible.
Developing Climate Action Plans — Railroads have outlined specific strategies to reduce their environmental impact. For instance, Union Pacific's Climate Action Plan lays out its work to reduce environmental impact and achieve its science-based target, with the ultimate goal of reaching net zero emissions by 2050.
Use of Alternative Fuels — Union Pacific announced recently it will begin testing B20 biodiesel and R55 renewable diesel in some locomotives, which will help the railroad as it works to increase the percentage of low-carbon fuels consumed to 10% of its total diesel consumption by 2025 and 20% by 2030. If testing goes well, it is likely the railroad will test even higher percentages of biofuels. These tests will help Union Pacific meet its science-based target to reduce greenhouse gas emissions 26% by 2030 and reach its ultimate goal of net-zero emissions by 2050.
Testing Battery-Electric Locomotives — Railroads are testing and piloting battery-powered locomotives in switching yards to potentially replace over-the-road diesel engines at some point in the future.
Advocating for Climate-Friendly Policies — The Association of American Railroads (AAR) formed a Decarbonization Working Group of railroad members that is dedicated to understanding new lower- or zero-carbon fuel technologies and other climate-related issues. Likewise, all seven Class I railroads participate in the Science Based Targets Initiative (SBTi), an international collaboration focused on limiting global warming to less than two degrees Celsius.
More Changes on the Horizon
Railroads continue to evolve to ship freight in a safe, efficient, and environmentally responsible way, while working to provide railroad customers with improved data and visibility. The U.S. Department of Transportation expects total freight demand to grow 30% by 2040, which means more industry improvements will be required to meet the demand.
Learn More
To learn more about shipping by rail, answer a few quick questions and a shipping expert will be in touch.
Related Articles